Buy Antelope Canyon & Horseshoe Bend Tour discount tickets and enjoy savings of up to 14%!
Discover Arizona's hidden gem and experience the state's enigma!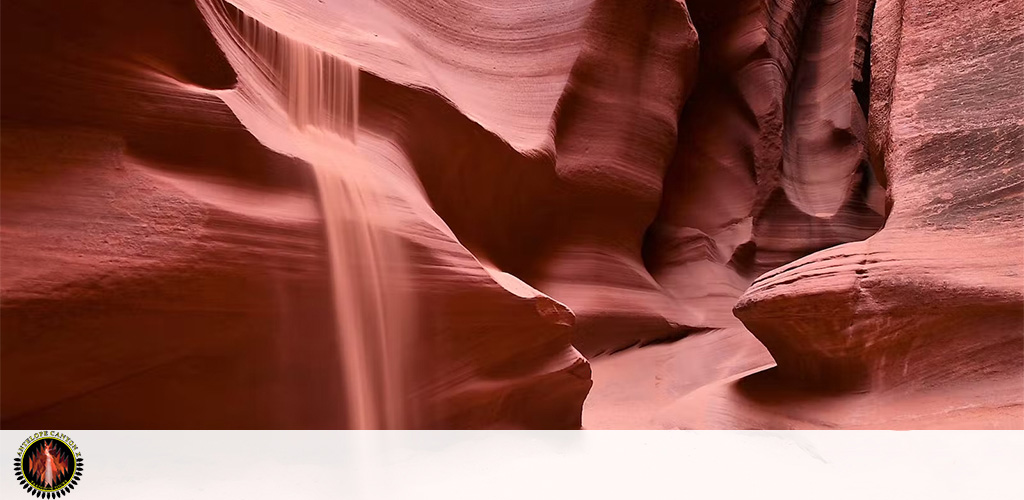 Antelope Canyon is a natural slot canyon sculpted by water and wind over time which produced a symphony of shapes, colors, and shadows. It is one of the most incredible sights you will ever see.
Antelope Canyon features not one but two distinct segments of slot canyons to explore. This section of the canyon, located southeast of Lower Antelope and near the gateway town of Page, AZ, was carved out by flood erosion and powerful winds over millions of years, leaving behind the distinctive "X" shape for which the canyon is famous.
The canyon's depth in Antelope X makes for stunning photo ops. This location is a must-see for every adventurer and is excellent for photography and delving into a slot canyon!
Buy your Antelope Canyon X tickets at GreatWorkPerks today!
The LOWEST-PRICED Antelope Canyon X Discount Tickets
Hassle-Free Transaction, Skip the Lines!
Another benefit of purchasing from GreatWorkPerks is that you do not need to print your Antelope Canyon X tickets. Consider your phone your new best friend because all you need to do is present at the gates, and in you go!
Frequently Asked Questions for Antelope Canyon
Do we need to make a reservation before we go?

Yes. Pick a date and time at checkout that works best for you.

How do I get the 18% discount for my Antelope Canyon X discount tickets?

Discounts are automatically applied at checkout—no need to put in a code.

Can I skip the queue at the gate?

Yes. Our discounted deals allow you to skip the line at the gate, allowing you to enter without waiting.

Where is Antelope Canyon located?

You may use the MP 308, AZ-98, 86040 Page address to locate the meeting point.

How long does the adventure last?

Your Antelope Hike lasts for 1 hour and 30 minutes.

How early should I be there?

Guests are recommended to check in 30 minutes before tour departure.

How soon will I receive my GreatWorkPerks Antelope Canyon X tickets?

Instantly, along with your receipt!

Do I need to print my discount admission deals?

No need to print them, though! Mobile phone discounts are accepted.

What can't I bring on the hike?

The following items are prohibited during your tour:

Backpack, binocular case, camera bag, clear backpack, tinted plastic bag, fanny pack, purse, oversized tote, printed pattern plastic bag, mesh bag.
Tripods, monopods, selfie sticks or quadcopters.
Strollers or walkers.

What items are allowed on the tour?

Handheld items only, such as:

Camera/Cell phone.
Water.
Jacket in the colder months.
Last updated March 22, 2023.
Antelope Canyon & Horseshoe Bend Tour Tickets
Antelope Canyon & Horseshoe Bend Tour

Regular price $420.00

Discounted Price starts at $360.00

**Prices are dynamic and may change without notice. Purchase your tickets in advance to get the lowest prices.