Purchase Aquatica Orlando discount ticket starting at only $43.80 vs $103.99 gate price! Save up to 57%! Lowest prices guaranteed on GreatWorkPerks
Holiday Sale
Single Any Day - "Holiday Sale" | Discounted Price $43.80
Single Any Day with All Day Dine - "Holiday Sale" | Discounted Price $67.99
Two Park Ticket - "Holiday Sale" | Discounted Price $114.50
SeaWorld Orlando & Aquatica Orlando 2-Park 2024 Fun Card - "Holiday Sale" | Discounted Price $164.50
Two Park Ticket with All Day Dine - "Holiday Sale" | Discounted Price $165.50
Brand New - Limited Time Only
Unlimited Visits to 4 Parks + FREE Parking Ticket | Valid for use for up to one (1) year from date of purchase. | Discounted Price $209.50

All New: Reef Plunge, Now Open!
Prepare to embark on this all-new water slide adventure on Aquatica Orlando! This thrilling water slide features more than 330 feet of striking translucent rings where you will splash, twist, and turn! What's great about this brand-new water slide is that you will be able to experience a close encounter in a dynamic underwater habitat. Meet a variety of marine life including leopard sharks, dolphins, cold-water fishes, and other animals! This is all possible with your purchase of a discount Aquatica Orlando ticket here in GreatWorkPerks
What is Aquatica Orlando?
If you are looking for your next family destination to beat the summer heat, then come on over! This park is a unique waterpark in Florida that will take you to a whole new level of water adventures! This waterpark houses a wide variety of fun water slides, rivers, and lagoons that are surely enjoyable for all ages! You will really enjoy all the exciting live marine shows in the park!
What are you waiting for? Grab your bathing suit and experience Aquatica Orlando! Spend the day with your family and friends and don't forget to buy the cheapest-priced Aquatica Orlando tickets from GreatWorkPerks
Why Pick GreatWorkPerks for your discount Aquatica Orlando tickets?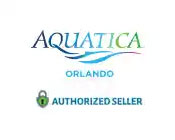 Lowest Prices Guaranteed!
GreatWorkPerks is an authorized seller of discount Aquatica Orlando tickets. We are proud to be one of the largest sellers of discount tickets in the country, and we couldn't have thrived for over 30 years if we weren't highly trusted by our customers. We would love for you to join our family and enjoy the best price for the Aquatica Orlando tickets and other nationwide attractions!
Hassle-Free Transaction, Skip the Line!
Another benefit of purchasing with GreatWorkPerks is that you do not need to print your discount tickets. Consider your phone your new best friend because all you need to do is present your discounted Aquatica Orlando tickets at the gates and in you go!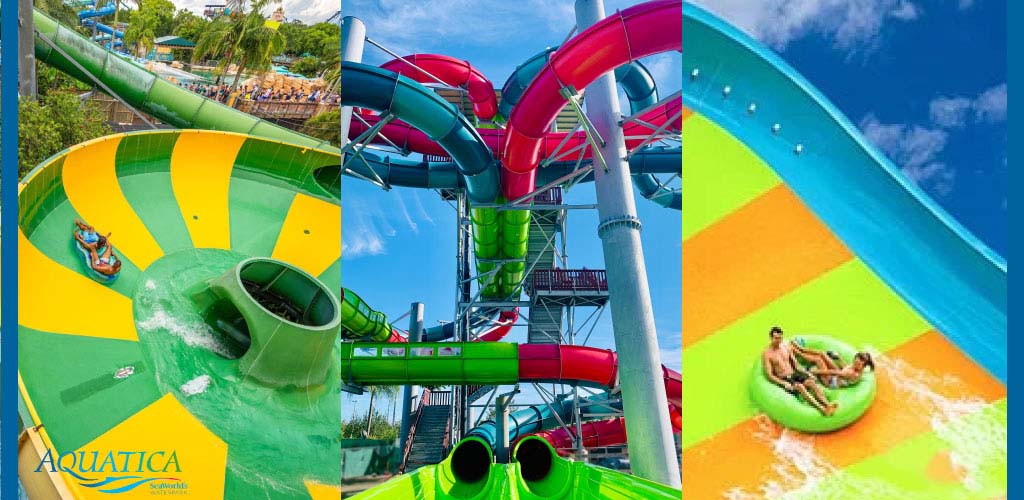 Water Slides & Pools at Aquatica Orlando
This park's pools and water slides are extremely popular! With your Aquatica Orlando discount tickets from GreatWorkPerks, you can either spend your time swimming in the really cool pools or have fun on the unique slides in the water park.
Riptide Race
Brace yourself as you go through the new Riptide Race, the tallest dueling racer in the world. Grab your friends and race one another to the finish line. Take off from a 68-foot tower, on a two-person raft (42" height requirement*) and race down the 650-foot long slide.
This Riptide Race, included in your discount Aquatica Orlando ticket is a heart-pounding water slide. Are you brave enough to race to the finish line? Ride this high-speed adventure over and over again, you will not get bored! Who will be the first to cross the finish line? Find out when you visit the waterpark!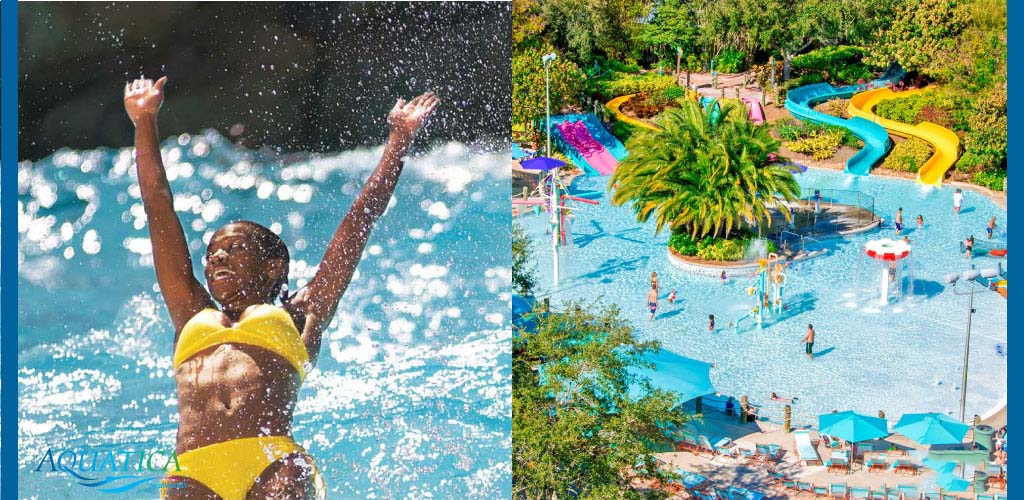 KareKare Curl
Have you ever wondered what it feels like to be weightless? Once you ride Kare-Kare Curl, you will be amazed at how awesome it feels.
This water slide is inspired by the KareKare beach of Auckland New Zealand where surfers usually go to. "KareKare" means "wave" and "curl" means "curved-shaped". This describes the shape of this water slide: a huge curved-shaped wave!
This unique water slide will take you on a 361 feet long water adventure, making it perfect for those guests who seek an adrenaline rush! Slide back down the wall and splash into the catch pool!
If you plan to ride KareKare Curl, make sure to bring a couple of members of your family or some friends as it's not a single-rider slide. With your discount Aquatica Orlando ticket from GreatWorkPerks, you will have the greatest time! Head straight to this water slide found near Omaka Rocka just beside the wave pools Cutback Cove and Big Surf Shores.
Ray Rush
This is a great fun family ride that comes with your Aquatica Orlando discount tickets. It's one of the newest additions to Aquatica's water slides. This water slide offers three thrills in one: sliding, splashing, and soaring at high speeds!
Enjoy this raft ride with your friends, you will be amazed by all the fun and excitement you will experience.
Grab your discount Aquatica Orlando tickets from GreatWorkPerks and get ready to splash around!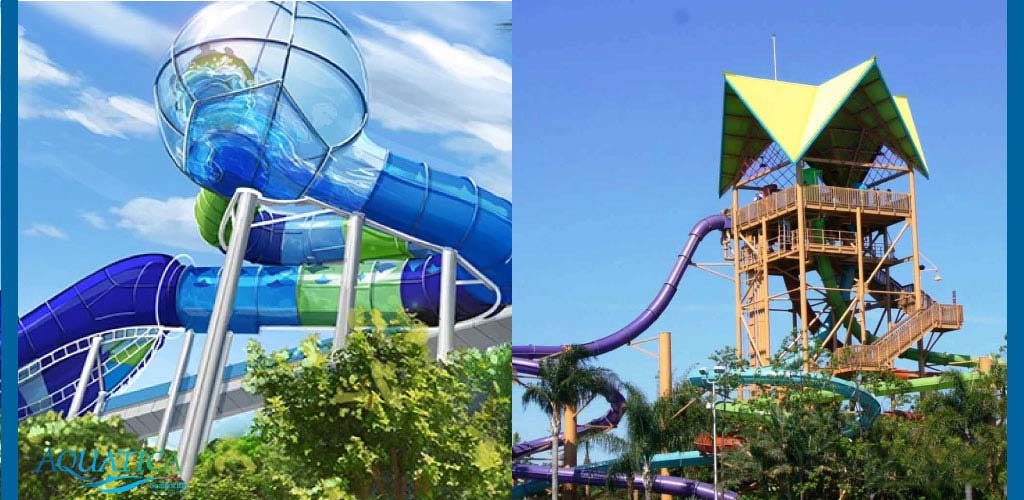 Ihu's Breakaway Falls
Get ready to face the steepest multi-drop tower in Orlando! This water slide is only for the brave! Are you ready for the slippery free fall? Hold on tight!
It's going to be a wild ride, so brace yourself and face your fear! This famous waterpark's scariest water slide is also included in your Aquatica Orlando discount ticket, can you believe it?
Omaka Rocka
If you are looking for a water slide that is not that scary but still an exciting experience, we suggest that you try the Omaka Rocka. This is a water slide where users plunge through huge funnels at great speeds before rising to the other side. The perfect balance of thrill and chills!
Tassie's Twisters
Aside from all the other water slides included in your discount ticket that we've just talked about, one of the craziest rides in the park is Tassie's Twisters.
As soon as you reach the top, lightning-fast tubes launch you into a huge bowl, where you'll spin in circles for a while until being eventually thrown back out into the lazy river. You surely have never felt a thrill like this before!
Cutback Cove & Big Surf Shores
Wondering what makes Aquatica Orlando different compared to other water parks in the US? Not only its unique slides but also its giant and side-by-side wave pools! Cutback Cove has some high-intensity waves. On the other hand, at Big Surf Shores, waves can be a little calmer. It's up to you to decide what wave you want to catch at any moment.
With your discount Aquatica Orlando ticket from GreatWorkPerks, you got access to these two wave pools, one of which is always open while the other one opens seasonally.
There are a ton more pools and water slides! Be sure to drop by when you get there!
Kid-Friendly Areas at Aquatica Orlando
If you are planning to visit with kids, you came to the right place! In the theme park, there are a lot of fun kid-friendly areas to explore! Here are some of the areas to spend your moments with your child in the water park:
Walkabout Waters
One of the most talked-about child locations in the park is Walkabout Waters. This is a pool area specifically made for the kids in the park. It features a whimsical ambiance and a sea of fun.
There is a 60-foot-tall, towering rain castle that is full of colors, excitement, and adventures that kids will surely enjoy! You will have a great time here bonding with your little ones!
Kata's Kookaburra Cove
The coolest area in the park to be is Kata's Kookaburra Cove, especially if you're a kid. This kid's play area is super fun. Kids can giggle nonstop all day long thanks to a beginner's body slide, goofy spilly rides, and waterspouts! Join your children and have a spectacular time!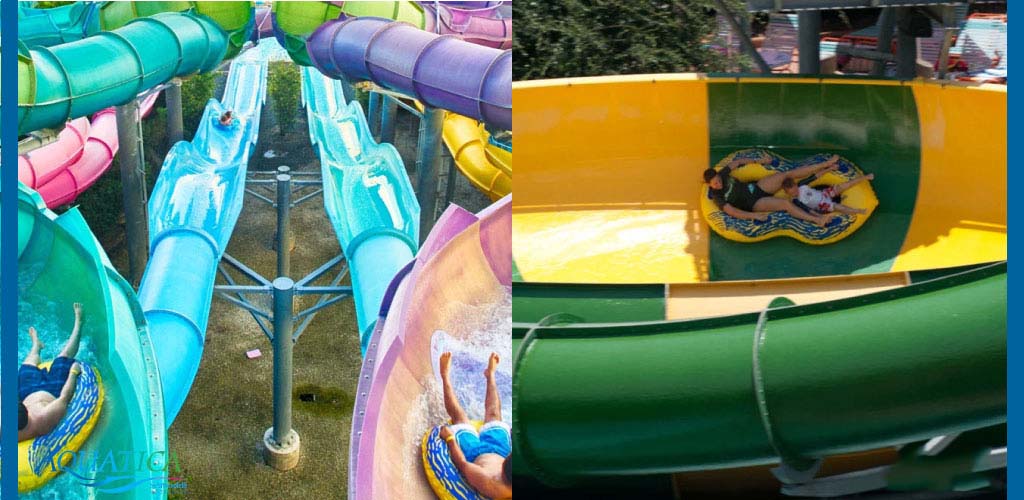 Relaxation Spots in Aquatica Orlando
After all the fun and games in the slides and pools, it's time to kick back and relax for a moment! There are some great places to relax at Aquatica! Here are some of the places you can chill out:
Poolside
If the kind of relaxation you enjoy is spending your time sunbathing, then the poolside is the place to go! Imagine having your very own sunbathing space beside one of Aquatica's beautiful beaches. You can just relax in one of the numerous free loungers available with your discount Aquatica Orlando ticket. If you want a private place near a pool of your choice, you can choose to upgrade to a cabana or reserved lounger.
Lazy River
If your idea of a relaxed day is free floating in the water currents, then check out Loggerhead Lane! This river allows you to freely float in the breathtaking underwater views of fish and Commerson's dolphins. You'll surely be amazed at the colorful tropical fish just beneath the waters on your leisurely river trip. This trip is also included in your Aquatica Orlando discount ticket.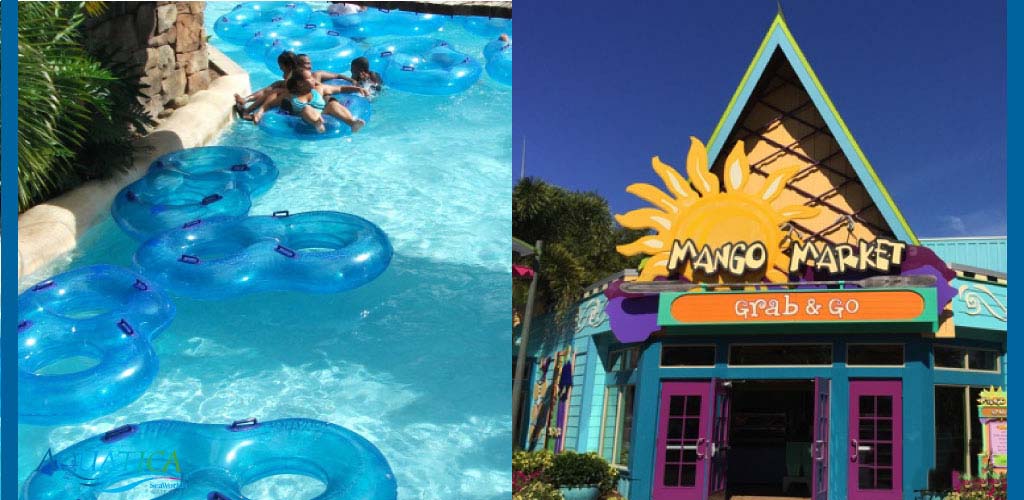 Restaurants and Dining Options
You might feel your stomach growl after all the exciting and fun moments in the water park. Don't worry because there are a lot of restaurants and dining options in Aquatica Orlando you can choose from. Here are some of the most recommended food options to try:
Mango Market
If you are craving sandwiches and salads, Mango Market has a wide variety of great sandwiches and salads to offer. You can also enjoy their fries, chicken tenders, and the all-time favorite hotdogs! There are also some fruit options, snacks, desserts, sweet treats, and ice cream! Of course, the meal will not be complete without Coca-Cola products to satisfy your thirst! Also available for purchase are Starbucks coffee, bottled beers, wine, and other drinks!
Waterstone Grill
Waterstone Grill is also a must-try dining option. Their specialties are tasty favorites such as chicken sandwiches, hamburgers, salads, and wraps. They also offer desserts and kids' meals. Plus, if you want an ice-cold beer, Waterstone Grill is the place to go!
Walkabout Pizza
Located just next to the Walkabout Waters play area, the Walkabout Pizza is surely one of the most visited dining areas. Aside from their easily accessible location, guests cannot resist their freshly-baked pizza. Make sure to try their cheese and pepperoni pizza, it's delicious!
Kura's Beachside Panini
One of the most famous places that guests often go to refuel and recharge for the day is Kura's Beachside Panini. They offer pressed panini sandwiches that are so yummy and will fuel you up after splashing through the water all day long. There's also a selection of packaged beer, sangria, seltzers, and fountain drinks.
Papa's Cantina
Are you craving some fresh empanada and boneless wings? Papa's Cantina will surely satisfy your cravings! They offer a wide variety of empanadas coupled with boneless wings dipped in their delicious and tasty sauce!
Ke-Re's Bar
Last on the list is Ke-Re's Bar. This is the perfect spot to "cool off" after all the heat on the poolside. They offer a wide variety of frozen favorites such as draft beer, cocktails, and bottled beers. There are also wines, sangria, and seltzers available for purchase. If you want to taste their flavorful and refreshing drinks, you can locate them next to Riptide Race.
Go ahead and check them out on the day of your visit!
Gift Shops and Stores
It's nice to purchase some items in the gift shops and stores in the park. You may get some of your essentials or even keepsakes to help you remember the fun moments in the Aquatica Orlando. Here are some of the shops you can stop by: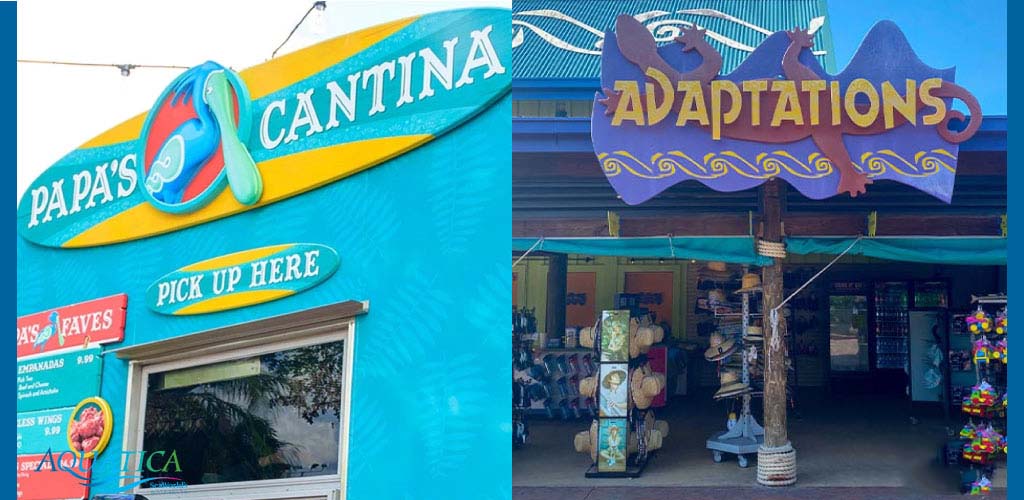 Adaptations
This is the perfect place to shop for your souvenirs! You can get waterpark-inspired jewelry, headwear, apparel, accessories, and other fun things!
Kiwi Traders
If you happen to forget some of your essentials in your home, don't worry because you can find almost everything you need in the water park here in Kiwi Traders. There's family apparel, sunscreen, and more! You can also pick up some of the souvenir items here, like jewelry and toys.
Tips for Visiting Aquatica Orlando
Purchase your Aquatica Orlando tickets in advance

To save yourself from long lines at the entry gates of Aquatica Orlando, it's best to purchase your tickets in advance. Get your Aquatica Orlando ticket at a discounted price here in GreatWorkPerks. Enjoy the same experiences at a cheaper fee. Besides, if you purchase in advance, you'll have plenty of time to plan and prepare for your trip.

Download the Water Park Map

One way to maximize your discount Aquatica Orlando ticket is to save the water park map on your phone before your visit. This will help you locate your cabanas, pools, slides, dining areas, and attractions easily.

Make sure to bring extra clothes and towels

Bring some extra clothes and towels for an emergency, just in case.

Charge your batteries

It is important that your phone and cameras are fully charged when you visit the water park. You will have to use your phone at the gates to present your Aquatica Orlando discount ticket and you will also want to use it to capture lasting memories in the water park. We also suggest that you bring a waterproof phone case so you can still use your phone in the pool without worrying too much that your phone will be soaked in the water.

Wear sunscreen

To avoid sun damage, make sure to wear sunscreen! You do not want to get sunburned during all the fun and exciting moments in the park! Reapply sunscreen every two hours or as needed.
Frequently Asked Questions:
Are reservations required?

No, reservations are no longer required in the waterpark. Just bring your Aquatica Orlando discount tickets from GreatWorkPerks, and you are good to go!

What should I wear to Aquatica Orlando?

Keep in mind that Aquatica Orlando is a family-friendly attraction so attire should also be appropriate for the views of all ages. Children with diapers should wear waterproof protectors to ensure the safety of other guests. If you plan to ride a water slide, cotton shorts or shirts, cover-ups, sports shorts, loose-fitting attires, swimwear with sharp objects like buckles, and similar items are not allowed. On the other hand, some water slides may permit footwear such as sandals, water shoes, and more. Always check the ride's restrictions.

Where is Aquatica Orlando located?

The water park is located at 5800 Water Play Way, Orlando, FL 32821. It is just across SeaWorld street.

What time does the park open?

Park hours may vary per day. Aquatica Orlando is generally open from Monday to Thursday from 10:00 AM to 6:00 PM, and Friday to Sunday from 9:00 AM to 7:00 PM. For updated park hours, please call or text us at 888-295-7375.

What is the best season to visit Aquatica Orlando?

Aquatica Orlando is open all year long. If you want to beat the summer heat, it's best to visit in the summer season. Smaller crowds are expected on weekdays.

Can I bring food inside the park?

No, you cannot bring food inside the water park. Don't worry as there are a lot of dining options and restaurants inside. You can also purchase the all-day dining deal if you want.

Is proof of vaccination required for guests?

No, proof of vaccination is no longer required in Aquatica.

Can I bring cameras on rides?

Cameras on the water slides are prohibited.

Is there free parking?

Unfortunately, there is no free parking.

Do I need to print my discount tickets?

No, there's no need to print your Aquatica Orlando discount ticket. Just use your phone to present it at the gates for easy entry.

How soon will I receive my discount tickets?

Right away. You will receive your discount Aquatica Orlando ticket right after you purchase through GreatWorkPerks.

Are goggles allowed?

Yes, you can wear goggles in the pools. You can also purchase goggles in their gift and souvenir shops.

Are there lockers?

Yes, there are locker rentals in the water park. You can rent one at the front gate.

Does the water park have access for guests with disabilities?

Yes, the park is accessible to persons with disabilities. There are wheelchair ramps at Cutback Cove, Loggerhead Lane, and Big Surf Shores. They also offer transfer chairs near the beach entry and Walkabout Waters. There are park attractions designed for everyone.

Can I smoke at Aquatica?

Yes, you can smoke in the designated smoking area only found near the Omaka Rocka. You can easily locate the smoking area on the park map. To maintain a safe and comfortable environment for other guests, you cannot smoke in other areas of Aquatica.

Where can I find an item I lost in the water park?

If you lost an item in the park during your visit, you can file a report in their lost and found HERE

Are towels available for guests?

There are towel rentals for a nominal fee available in the main locker facility.
Last updated December 05, 2023.