Save up to 10% off your Burke Baker Planetarium discount tickets vs gate price! Tickets emailed immediately.
Overview
Houston, you have liftoff. The Burke Baker Planetarium is your ticket to the galaxy. There's a catalogue of five films to choose from, which will help you navigate the wonders of space. Fly through asteroid fields, see the vastness of the universe, and enjoy an out-of-this-world experience.
The Burke Planetarium's amazing software provides regularly updated content, so you can always come back for another adventure. If you're a music fan, don't miss the chance to hear _The Dark Side of the Moon_ like you never have before.
With your discount ticket, choose from five amazing shows and watch as the universe unfolds on the Burke Planetarium's dome. Get to witness jaw-dropping video effects too, as the shows are supported by the world's leading digital planetarium software.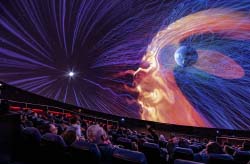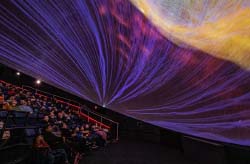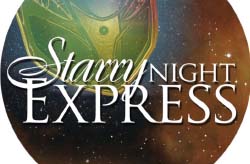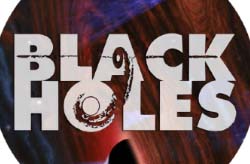 Why pick GreatWorkPerks

Our company guarantees to give you discounted tickets to your favorite attractions at the best price.
As the largest reseller of discount Burke Baker Planetarium tickets, we are able to provide our customers with exclusive discounts and best prices for Burke Baker Planetarium tickets. For the past 30 years, we have offered the cheapest discount tickets and discount passes possible and great corporate benefits to thousands of companies.
Buy your Burke Baker Planetarium tickets now to enjoy the biggest discounts in the industry!
Here's the perfect part: company sign up and individual registration are totally free with your employee access code (EAC) or with your work email address. Yes, reading that again will not change the words. It is free! After registration, you can enjoy huge discounts on theme parks, water parks, museums, zoos, aquariums, and outdoor and indoor adventures!
Need some clarification? Find the answers to your questions below or reach out to us through text/call at 888-295-7375 or help@greatworkperks.com
Another benefit of purchasing with GreatWorkPerks is that you do not need to print your Burke Baker Planetarium discount tickets.
Consider your phone your new best friend because all you need to do is present your discounted Burke Baker Planetarium tickets at the gates and viola, in you go!
Frequently Asked Questions
Are reservations required?

A: Yes, consider your dated discount tickets as your reservations to the planetarium.

Where is the planetarium located?

A: Find the planetarium at: 555 Hermann Park Drive, Houston, TX 77030

When is the best time to visit the planetarium?

A: Any date of visit is guaranteed to be a fun day at the planetarium! But, if you would like some peace and quiet while you tour your way around, make sure to refrain from going on weekends, especially during the holidays. To know more about expected crowds on the day of your reserved visit, please call their hotline at 713-639-4629.

Is the planetarium handicap accessible?

A: Yes! They provide handicapped access to their venues. Wheelchairs are available upon request.

Are service animals allowed inside the planetarium?

A: The planetarium welcomes the service animals that can perform tasks for an individual with a disability (unless the service animal poses a direct threat). Emotional support animals are unfortunately, not permitted in the building. The service animals must be leashed or harnessed, unless such restriction interferes with the service animal's work or function.

What are the safety precautions implemented by the planetarium?

A: The planetarium operates at a limited capacity with timed etickets and pre-reserved entry and exit times. Additionally, their staff are all required to wear respective face masks, especially those who are engaging with the public. Sanitation areas and frequent cleaning of "high touch" areas are also included.

What are the operating hours of the planetarium?

A: The planetarium's regular hours are: Monday to Sunday from 9:00 AM to 5:00 PM and free Thursday from 2:00 PM to 5:00 PM. Last entries for the entire week is at 4:15 PM.

How much is parking at the planetarium?

A: All-day parking is $20 for nonmembers.
Burke Baker Planetarium Tickets
General Admission Tickets (Planetarium Show)

Regular price $9.00

Discounted Price $6.54

Savings $2.46

Tickets to the planetarium are received immediately via email provided upon checkout. Your purchased ticket includes admission to a show at the Burke Baker Planetarium. It does not include general admission to the Houston Museum of Natural Science and its exhibits, or the Cockrell Butterfly Center.

You may show these tickets on your phone to gain entry.