Check out other Big Bus Tours locations:
Buy your Big Bus discount tickets through GreatWorkPerks starting at $42.50 and save up to 15% off per ticket!

Big Bus Tours Washington DC is your ultimate guide to the nation's capital! These open-top sightseeing buses will take you on an exciting tour of the city's highlights including the most famous landmarks and attractions that make DC an iconic place to visit.
Big Bus Tours provides delightful features on board including pre-recorded commentary, multiple routes and the most special of all: their Hop-on Hop-off feature. Take advantage of the flexibility of these tours by choosing which attractions you wish to dedicate more time to. You can get on or get off at any of the designated stops, which are conveniently located near the city's top attractions! This Big Bus Tours Washington DC feature takes your day of adventure to a whole new level! After you're done exploring your chosen attraction, simply wait for the next bus and rejoin the tour!
Here's a great idea: you might want to take a Night Tour and see the city's illuminated landmarks and institutions after dark! Hop on this top-visited Big Bus Tours Washington DC with your discount ticket from GreatWorkPerks
We Sell the Lowest-Priced Big Bus Tickets!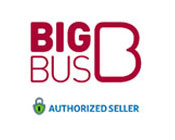 We have the best prices!
You can rely on us for the best prices on discount tickets to all of your favorite attractions and destinations inside the United States. We provide the greatest discounts on Big Bus Tours Washington DC tickets. Trust us, we have the lowest prices in the market. Tens of thousands of customers have counted on us for the greatest offers and most affordable pricing on tickets and passes. Don't miss out on all the fun and savings! Purchase your GreatWorkPerks tickets today!
Hassle-Free Transaction, Skip the Line!
When you purchase your offers through GreatWorkPerks, you will never have to wait in line at the Big Bus Tours Washington DC's entrance and your purchase is super easy to make. Using our Big Bus discount ticket, you can just hop on the bus once you show your e-ticket! Easy, fun and simple!
Tips for your Big Bus Tour in Washington DC!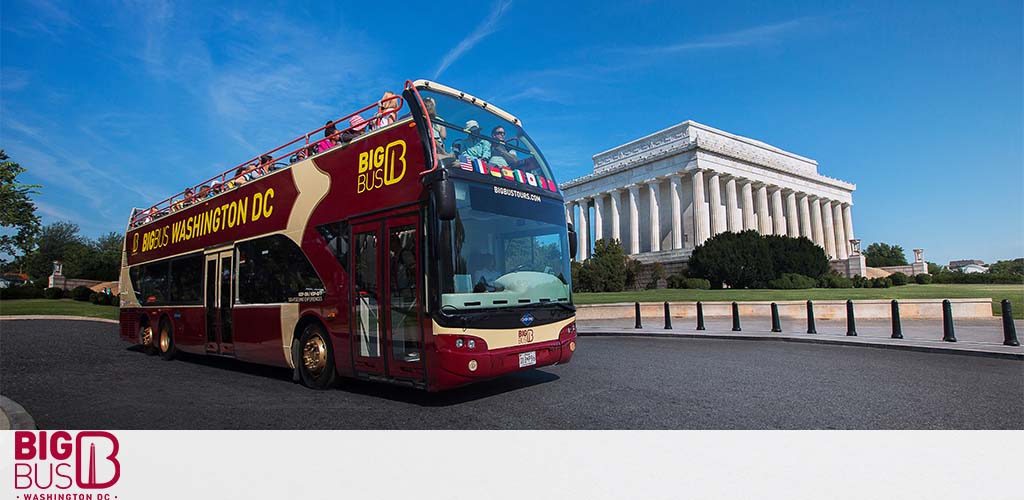 PLAN AHEAD: Create your own itinerary!

Think ahead! Big Bus Tours Washington DC gives you the freedom to explore the city at your own pace by letting you hop on and hop off at any of its designated stops. There's so much to see! That's why we suggest that the guests plan ahead and see if there are any attractions they would like to explore. Who knows? We might have the tickets for those places also!

Arrive early!

You are allowed to hop on at any stop but starting the tour at an earlier time is highly recommended so you have plenty of time to explore!

Download the Big Bus Tours Mobile App

When you download this FREE app for Big Bus Tours Washington DC, you'll have all the information you need on your phone! Includes bus schedules, guides to the attractions and even a list of dining recommendations! Everything from directions to food suggestions is at your fingertips with this handy app.
What to expect with our Big Bus discount tickets?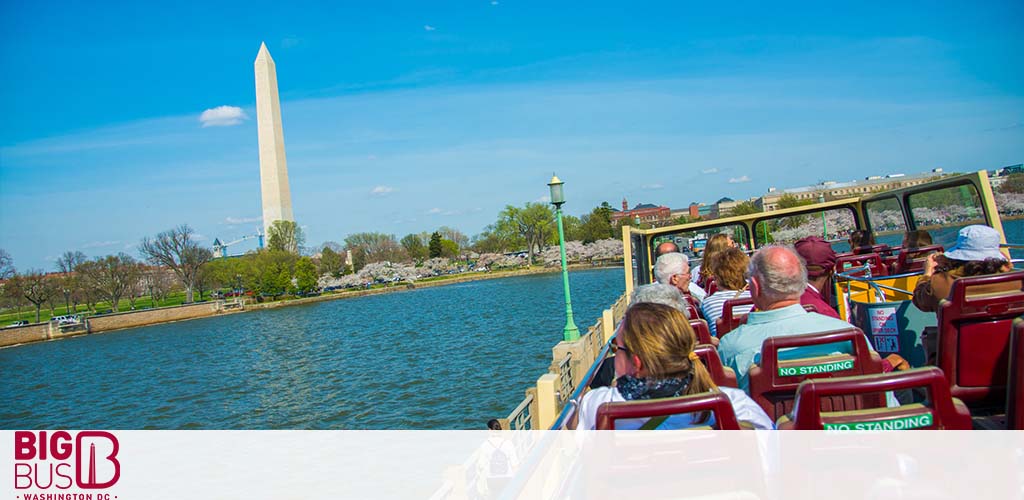 Wonderful monuments, memorials, and even historical landmarks make Washington, DC a must-see for every traveler. You will have a great time in this beautiful city tour. Try to see as much of Washington, DC as you can in one day by taking the Big Bus Tour.
Ford's Theatre
Ever wondered what it was like to live in the Lincoln administration's official residence? You can learn more about that in the museum located beneath the theater. Go back to the past and see what life was like back then through the use of video and 3D models. Relive Lincoln's life from 1861, when he first arrives in Washington, until 1865, when he was assassinated.
Quick Facts
The building has an interesting and quite morbid history behind it. Discover more by paying Ford's Theatre a visit! You can't miss out on this!
The Jefferson Memorial
Guests can get off the bus at the designated stop near Jefferson Memorial to take in the view of a classically magnificent building on the Potomac River. Learn more about the fascinating history of this founding father. Words and phrases from Jefferson's life, including passages from the Declaration of Independence, are inscribed inside the dome.
Big Bus discount tickets are now available for purchase through GreatWorkPerks starting at $37.40.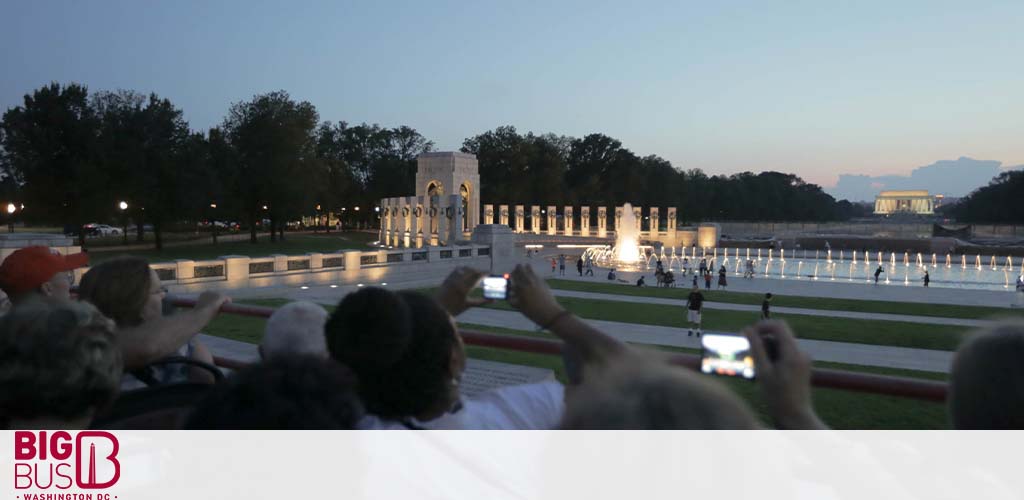 The White House
This is undoubtedly one of the most well-known homes in the world! It's just as grand and majestic in appearance as you'd imagine, even it's dazzling whiteness. An urban myth says that the building's roof is armed with anti-aircraft missiles and a hidden laser defense system, take this tour and find out! Did you know the South Lawn hosts a collection of beehives? They provide organic honey for state banquets and other high-level events. On the Washington, DC bus tours, visit the most famous mansion in the world!
The Washington Monument
What kind of legacy do you dream of leaving? That's the way they honor American hero, George Washington. An obelisk made of marble, bluestone, gneiss, and granite rises high into the air. This is the tallest stone building in the entire world! Cool, huh? Buy your Big Bus discount tickets from GreatWorkPerks and satisfy your curiosity.
The Supreme Court
Court sessions are held upstairs, but the Great Hall and ground level public spaces are open to the public and make for a great stop along your Washington, D.C. Big Bus tickets. A café and a modest movie theater are available, where you can watch a documentary about the court. Take a tour of the impressive courtroom, complete with a lecture given by an expert guide.
The Pentagon
Despite the fact that you won't be allowed to go inside the Pentagon, it's still worth your time to get out and take a look around. This place is so big that it would make one feel tiny. A total of 172 shops and eateries can be found at the massive Pentagon Mall. An entire floor has been set aside for the food court. Join the crowds at the most popular dining option!
Smithsonian Castle
Visit the Smithsonian Establishment: There are a total of 19 different museums, covering a wide range of topics and interests. Stop by on your Big Bus Tour Washington DC to have an interesting trip.
Using our Big Bus discount tickets, you may view many more museums and famous locations in Washington, DC. There's more to it than that, of course; we only scratched the surface by naming a few examples here; the rest you can discover for yourself when you get on the bus, or by checking out their app.
Why should you consider doing Big Bus Tours in Washington DC?
Hop On, Hop Off System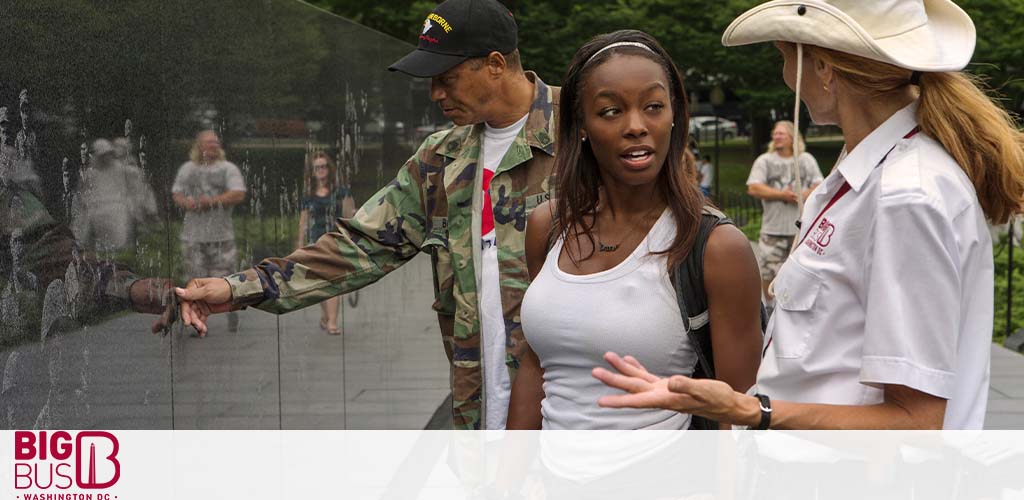 During this Washington, DC bus trip, you can get on and off at any of the designated stops as many times as you choose (thus the name "hop-on, hop-off"). You can customize your sightseeing experience in Washington, DC. Depending on your interests, you can either stay on the bus for the full gorgeous ride, or get out at specific stops along the way. After getting your fill of photos and selfies, you can hop back on the tour bus and continue on your way.
Onboard Entertainment: Live Guides and Commentary
Enjoy entertaining pre-recorded commentary that will fill you in on the history and culture of the city's most notable landmarks. The commentary is available in a variety of different languages, allowing all guests to enjoy the ride.
The available languages are:
English
French
German
Italian
Spanish
Japanese
Brazilian Portuguese
Mandarin Chinese
Headphones consisting all of the pre-recorded commentary in different languages will be distributed to you individually when you board the bus.
Frequently Asked Questions for Big Bus Tours Washington DC
Are reservations needed during Big Bus Tours Washington DC?

Yes, reservations are required when buying your Big Bus discount tickets.

When will I receive my Big Bus tickets from GreatWorkPerks

Your Big Bus discount tickets will be sent to you instantly after you're done with your online purchase. These are e-tickets that will be sent to your email together with your receipt.

Do I need to print my Big Bus tickets or e-tickets?

No. You don't need to print your Big Bus discount tickets. GreatWorkPerks offers you additional perk that will make you go at your destination with a happy heart; just present your Big Bus discount ticket from your phone and you're all set!

Where is the starting point of the tour?

The buses will be running very frequent on the different routes; thus, you can join in or hop on at any bus stops (where these bus pass) that's near to your point of location. Routes and estimated time of arrivals per bus are provided above or you may visit their website for an accurate schedule.

Are child free of charge during the tour?

Kids ages two and below are free. Kids ages 3 and above need to get a Big Bus ticket to join the bus tour.

What are the different Big Bus discount ticket do you sell?

We sell all the Big Bus discount ticket tour and packages the same way the Big Bus Tours Washington DC offers on a discounted rate. Kids and adults have separate Big Bus tickets with different price for each.

These are the different types of ticket we sell for your reference.

Classic –

GreatWorkPerks's Big Bus tickets price starts at $37.40

Premium –

GreatWorkPerks's Big Bus discount ticket price starts at $45.90

Deluxe –

GreatWorkPerks's Big Bus tickets price starts at $54.40

Night Tour –

GreatWorkPerks's Big Bus discount tickets price starts at $44.00

In what way will I know a near bus stop where I can hop off?

You will be informed of the upcoming stops through the pre-recorded commentary. In that way, you can prepare yourself for the drop off and the self-guided adventure.

Can I bring foods and drink in the bus?

The bus is a no-snack zone. Any food or alcoholic beverage is not allowed. However, you may bring screw-top bottles of non-alcoholic beverages.
Last updated April 12, 2023.
Big Bus Tours Washington DC Tickets