Buy discounted Boomers Palm Springs tickets from GreatWorkPerks for only $xx vs regular price! Lowest prices guaranteed on GreatWorkPerks!
The operating hours for the theme park vary, so please kindly refer to their official website for up-to-date information. Purchasing your Boomers tickets in advance is highly advised to save time and money.
A Lifetime of Adventure at Boomers Palm Springs!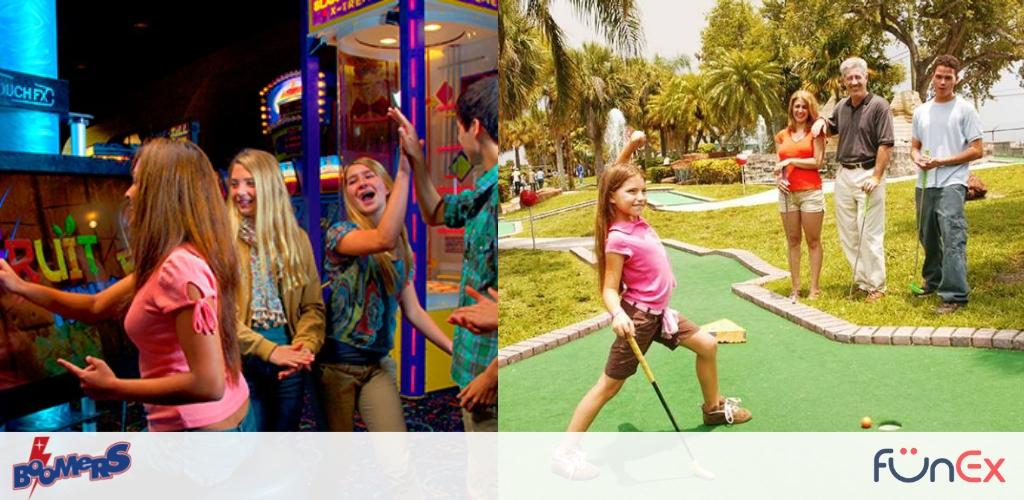 The theme park offers guests from all over the Palm Desert area the opportunity to slow down, enjoy the little things in life, and make memories with the ones they love. Offering something for everyone with go-karts, beautifully landscaped miniature golf courses, a rockwall, bumper boats, batting cages, over 50 arcade games, and special holiday events. Guests can visit all year round; celebrate the holidays with holiday-themed events, birthday parties, company events, and many other activities.
Buy your GreatWorkPerks Boomers Palm Springs discount tickets!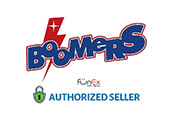 Lowest Prices Guaranteed!
GreatWorkPerks is an authorized seller of Boomers tickets. We are one of the country's largest sellers of discount tickets, and we couldn't have thrived for over 30 years if our customers didn't highly trust us. We would love you to join our family and enjoy the best price for Boomers Palm Springs and other nationwide attractions!
Hassle-Free Transaction, Skip the Lines!
Another benefit of purchasing with GreatWorkPerks is that you do not need to print your discount Boomers tickets. Consider your phone your new best friend because all you need to do is present your discounted tickets at the gates, and in you go!
The Best Family Bonding at Boomers Palm Springs!
There is no better way to spend time with your family than taking them on a fun-filled adventure at Boomers Palm Springs! With six exciting attractions to enjoy with everyone, you won't run out of things to do! No two experiences will be the same, and each one will be a unique memory you will treasure. Purchase your discounted Boomers Palm Springs tickets from GreatWorkPerks today and have a wonderful family time at the lowest price!
Rock Wall
Scale onto the 32-foot tall climbing wall and reach new heights! The Rock Wall will put your strength and skills to the test. Pick the path you take, and don't dare look down. The difficulty gets higher as you climb up the tall and rocky wall. Don't worry about slipping, as a firm harness will keep you safe from falling. After your hard work of scaling an uneven path, you may enjoy a scenic view from the top as a reward!
Guests of all ages can take on this challenge, as there are no height requirements to participate. Prepare for a rocky adventure and purchase your discounted Boomers Palm Springs tickets from GreatWorkPerks today! The lowest prices are guaranteed to come with exciting surprises.
Game Room
With over 50 arcade games to play, everyone in the family will have a blast! The park proudly presents its wide variety of arcade classics and best-selling video games for you to enjoy. The room is air-conditioned, giving you a delightful rest from the California heat outside while keeping you entertained. The indoor arcade welcomes visitors of all ages, so you can let the little ones try out your favorite classic games while you try new ones! There is so much to discover and enjoy at the Game Room.
Famed games such as Skee-Ball, Air Hockey, Pac-Man, The Walking Dead, Star Wars Racers, the newest releases of DC Super Heroes, and many other games are available to play! You may show off your moves with the dance games and your sportsmanship with the sports games. As you experience all that fun, you will collect tickets that you can exchange for fantastic prizes! Come, and join everyone at the park with your Boomers Palm Springs discount tickets from GreatWorkPerks
Batting Cages
Want to take a swing? Polish your batting skills inside the Batting Cages! The park will provide full gear for every participating guest, such as helmets and bats. It is a perfect chance to improve your swinging skills while having fun with family and friends! You can either purchase tokens for the machines to work; or rent a cage where no tokens are required. Guests may buy time for the batting cages by a set number of pitches.
Invite your friends and family today to experience this exciting off-season activity with your discounted Boomers Palm Springs tickets! With GreatWorkPerks, a marvelous time for the lowest prices is guaranteed.
Miniature Golf
Miniature Golf welcomes guests of all ages with its three magnificent golf courses! Even the youngest golf lover can enjoy this fantastic outdoor activity with everyone in the family. Each of the golf courses contains different and distinctive themes of fun obstacles! Pick your favorite-colored golf ball and a putter and show everyone your best shot at putting. Challenge yourself and see if you can conquer the courses with wacky windmills and wild water features!
This outdoor activity is one of the best ways to spend time and have fun with family and friends. Set up friendly competitions with everyone and see who has the best putting skills! An experience packed with fun and laughter, at the lowest price, with your Boomers Palm Springs discount tickets from GreatWorkPerks
Frequently Asked Questions for Boomers Palm Springs
Where can I find the park?

You can find the attraction at 67-700 E. Palm Canyon Dr. Cathedral City, CA 92234! Remember to purchase your discount Boomers Palm Springs tickets from GreatWorkPerks before dropping by!

How much is the parking fee?

Parking at the attraction is free of charge with your discount Boomers Palm Springs tickets!

What if it rains on the day of my visit?

The park advises the guests to check the weather forecast before visiting. The tickets have validity for a year after the date of purchase, giving you the opportunity to wait for good weather for your trip!

Can I bring outside food and drinks?

The attraction does not permit outside food and drinks to be brought in. But don't worry, the park offers menus with a wide variety of tasty food and beverages!

Is the park accessible for people with disabilities?

Yes, the park accommodates guests with disabilities. Guests are advised to contact the guest services associate at least 48 hours before their visit. For everyone's safety, individuals with detachable medical devices, prosthetics, or braces might not be able to participate in some of the attractions.
Last updated April 13, 2023.
Boomers Palm Springs Tickets