Save up to $29 on your Catalina Island tickets through GreatWorkPerks Tickets start at $15.50. Lowest prices guaranteed on GreatWorkPerks
Reservations are required, please call (310) 510-2000 ext 1220 from 8:00 AM to 5:00 PM PST.
Catalina Island Company is currently operating all tours with reduced capacities.
Need a ferry to take you to Catalina Island? Buy your discounted Catalina Express tickets here.

Feeling like having a little adventure? Are you planning a fun day with your family at the beach? Maybe you're planning your first visit to the island. Whatever you are planning for, Catalina Island Company offers incredible experiences for you. Have an adventure while exploring this island of wonders with your Catalina Island tickets from GreatWorkPerks
Buy Your Discount Catalina Island Tickets from GreatWorkPerks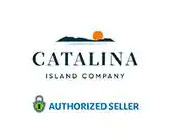 Lowest Prices Guaranteed!
GreatWorkPerks is an Catalina Island authorized seller +of discount Catalina Island tickets. We couldn't have thrived for over 30 years if we weren't highly trusted by our customers. We would love for you to join our family and enjoy the best prices for discount Catalina Island tickets as well as other attractions
Experiences at Catalina Island
Leave behind all the hustle and bustle, and relax and enjoy at a calm pace. Whether it's your first time visiting, or you have already been to Catalina Island, we're sure that you will enjoy your stay and will always want to come again! Catalina Island Company offers many fun attractions to make your stay on the island enjoyable and exciting, including:
Discover Avalon
Join this delightful journey and discover the charming town of Avalon, nestled along the picturesque beachfront and rolling hillsides. Get ready to immerse yourself in the vibrant culture of Catalina Island! Your expert guide will take you on a journey through the island's most colorful and captivating attractions, all from the comfort of the luxurious open-air passenger vehicle. You'll be amazed as you learn about this stunning destination's rich history and folklore. Get your discount Catalina Island tickets today to Discover Avalon!
The tour duration is 50 minutes, and tour times may vary.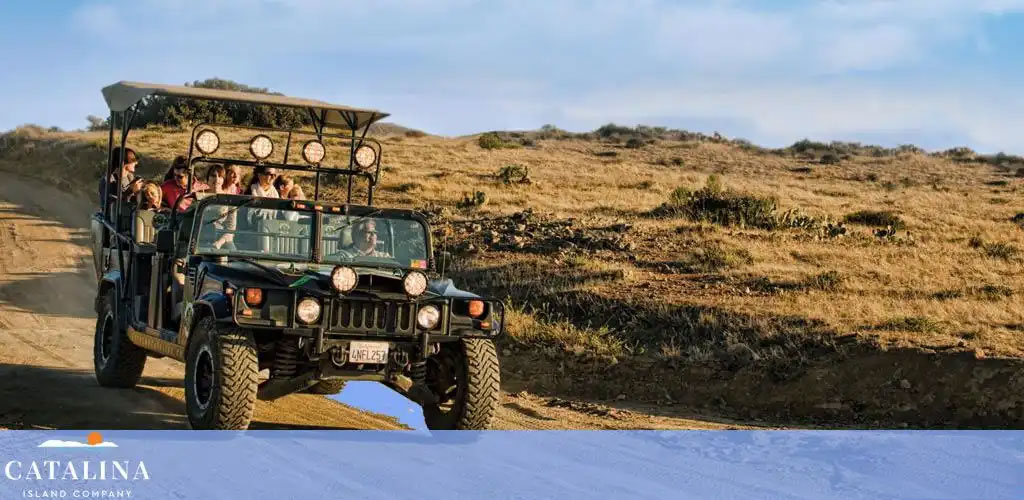 Ridgetop Eco Adventure
Explore the pristine wilderness of Catalina Island in an open-air biofuel Hummer! Experience the ultimate way to experience the beauty of nature and feel the rush of adrenaline pumping. Cruising the ridge around Catalina Island's rugged canyons up to the 1,500-foot East Peak will give you an incredible view of the island's unique topography. This is a 2-hour unique experience. Purchase Catalina Island discount tickets to explore Ridgetop Eco Adventures.
Off-roading is a part of this journey, so expect wind, dust, and bumps. Avoid this option if you are pregnant, have back or neck issues, or have a fear of heights.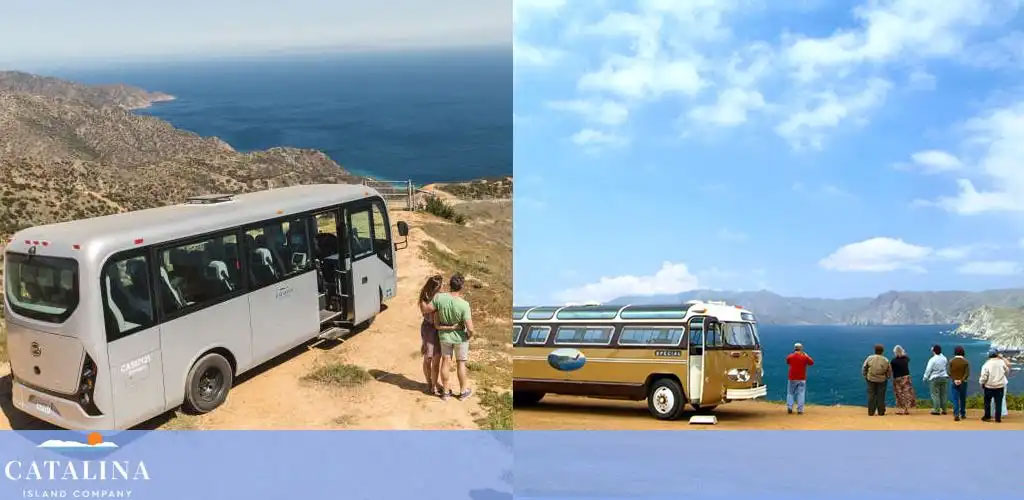 Journey to the Sky Tour
This exciting, narrated journey travels 31 miles through the heart of Catalina's interior, following the stagecoach route from the 1800s. Passengers will venture through Middle Ranch, then onto the beautiful windward side of the island for a view of Catalina's rugged and beautiful Pacific shoreline for some stunning photo opportunities before stopping at Catalina's Airport-in-the-Sky. You will also have the opportunity to look for bald eagles, bison and mule deer on your scenic drive back into the heart of Avalon.
Your Catalina Island discount ticket for Journey to the Sky allows you to experience this one-of-a-kind view and breathtaking sceneries!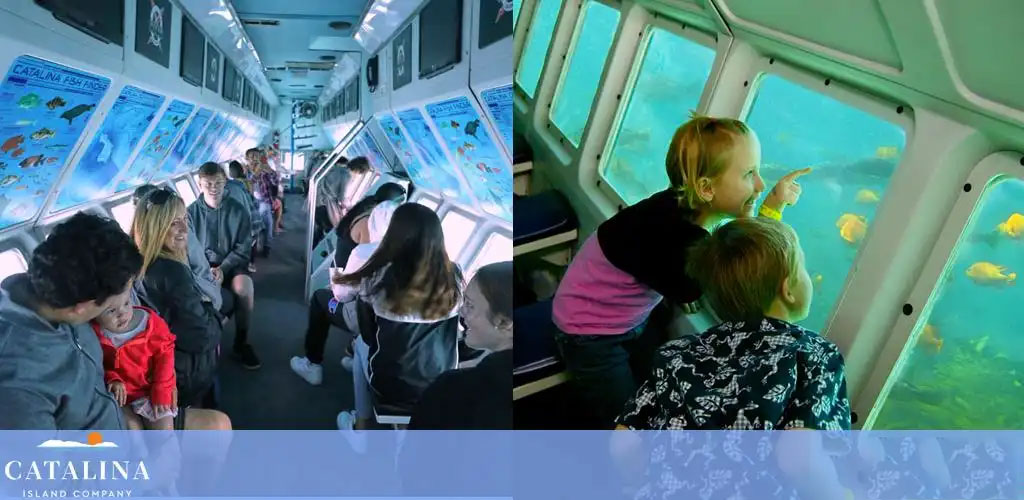 Undersea Expedition
Get ready to immerse yourself in the mesmerizing world of Catalina's marine life! Hop aboard the Sea Wolf Semi-Submersible and experience a unique adventure cruising just five feet below the surface in a luxurious, climate-controlled cabin. You won't believe the stunning views of the abundant marine life that await you! Tip: Buy your Catalina Island tickets through GreatWorkPerks early to enjoy huge savings!
Explore the ocean's depths and discover a stunning variety of marine life! Every creature was a true wonder to behold, from the vibrant orange Garibaldi to the beautifully spotted calico bass. And let's not forget the majestic urchins, the colorful rockfish, and the graceful bat rays - each one more breathtaking than the last!
This tour has a 45-minute duration.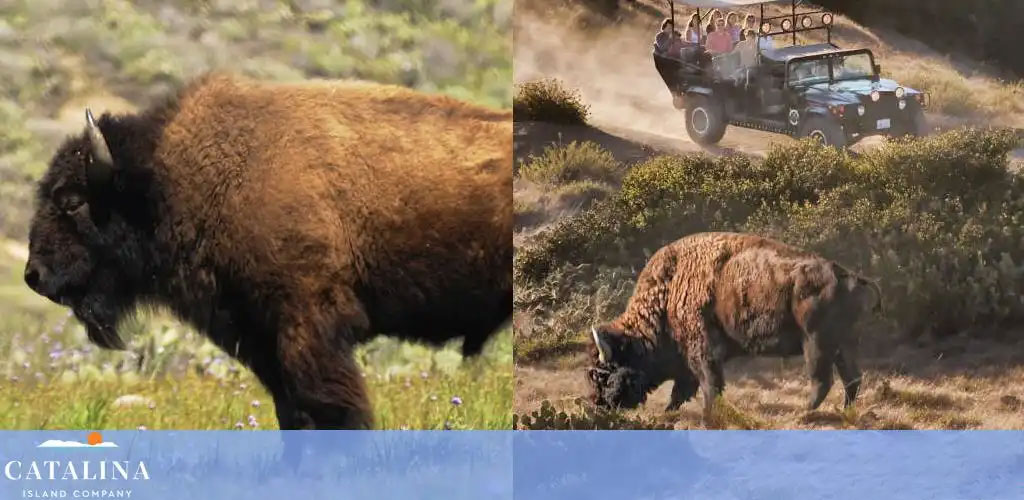 Bison Expedition
Hop on to an eco-friendly Hummer and embark on an exhilarating adventure into the untamed wilderness of Catalina to spot the majestic American bison. This incredible 2-hour 4-wheeling adventure will have you say WOW! Experience this fantastic journey through their favorite grazing grounds and witness these majestic animals up close with your Catalina Island discount tickets.
Guests must be at least five years old to join.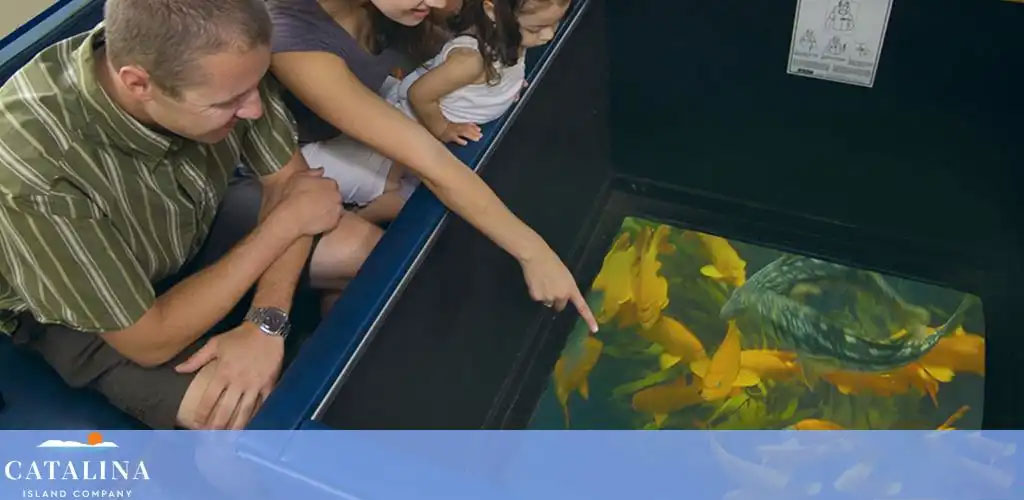 Glass Bottom Boat Voyage
TAs you sail through what is widely regarded as one of the world's healthiest marine environments, you'll have plenty of opportunities to see a rainbow of marine life. Tour time for this 40-minute excursion may change depending on the time of year. Advance purchase of Catalina Island ticket is recommended to save big!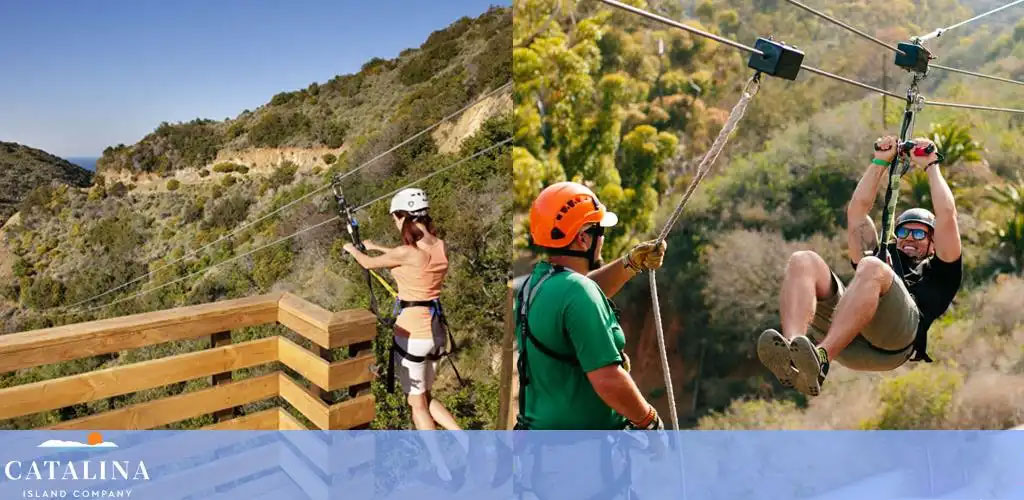 Zip Line Eco Tour
Are you ready for an epic two-hour adventure on Catalina Island with your Catalina Island discount tickets? Get ready to fuel your adrenaline as you hop on board this epic shuttle ride that'll take you soaring 600 feet above the breathtaking ridge top. Experience breathtaking ocean views as you glide through the canyon and soar past towering eucalyptus trees on five thrilling zip lines, reaching speeds of up to 35 mph! Please click here to read The Zip Line Tour Policies & Requirements.
Guideline:
Maximum weight is 240 lbs and 235 lbs for tandem riders.
Please arrive at least 20 minutes before tour time to check in and complete safety paperwork.
GreatWorkPerks Tips for Your Catalina Island Visit
Buy Catalina Island discount tickets in advance.
Have you heard about the amazing deals on Catalina Island tickets from GreatWorkPerks Don't miss out on this opportunity to explore the beautiful island at a discounted price! You can now enjoy an awesome discount of up to 29% off the regular admission price!
Arrive early.
We recommend being at Catalina Island at least 20 minutes ahead of your scheduled tour time so that you have time to check in and complete any necessary paperwork. Be on time, and make sure you don't get behind!
Frequently Asked Questions
Are reservations required?

Yes, reservations are required. Please call (310) 510-2000 ext 1220 from 8:00 AM to 5:00 PM PST.

How do I get to Catalina Island?

We've got you covered! Buy your discounted Catalina Express tickets here.

How soon will I receive my Catalina Island tickets from GreatWorkPerks

You will be getting them instantly after your purchase, along with your receipt!

Do I need to print these discount tickets out?

Yes, kindly print these tickets and show them at the venue.

How soon should I purchase my tickets?

We recommend that you get tickets as early as possible as reservations are sold out quickly.
Last updated July 24, 2023.
Catalina Island Company Tickets