Get your discount tickets on your Clearwater Marine Aquarium for only $18.99 through GreatWorkPerks Save 29% vs gate price.
What to expect in Clearwater Marine Aquarium?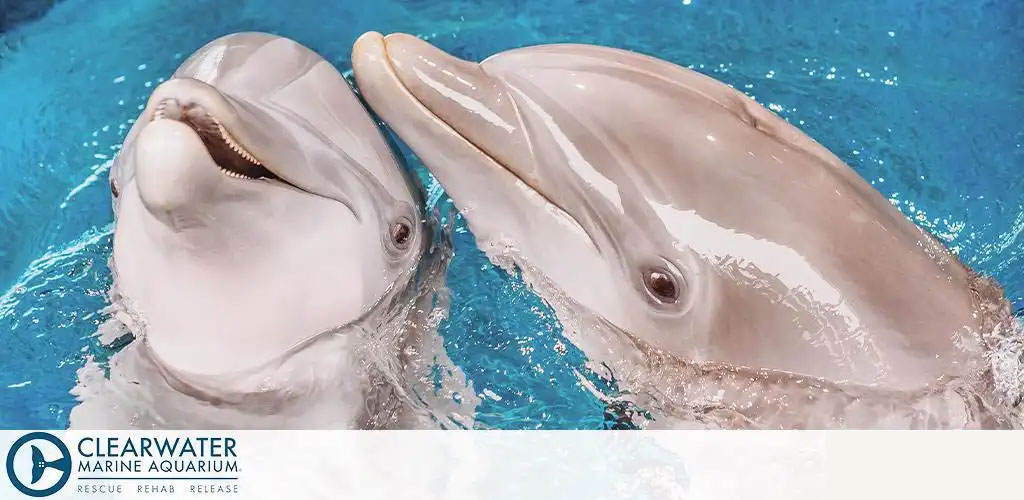 For over 50 years, Clearwater Marine Aquarium had not only the chance to rescue, rehabilitate and release endangered marine life, but was also able to star in A Dolphin Tale movie! Book now and meet all the incredible aquatic animals!
The aquarium offers many fun activities like feeding sessions and dolphin and rescue shark encounters. You shouldn't miss out on the multiple activities with dolphins. Dolphintopia offers insight and knowledge about these intelligent creatures and how they have been rescued from the dangers provoked by mankind in open seas. If you book now, you will be able to play with them and feed them! Don't forget to take lots of pictures!
Join us now by buying your Clearwater Marine Aquarium discount tickets at GreatWorkPerks today!
Buy Your Clearwater Marin Aquarium Discount Tickets from GreatWorkPerks
Hassle-Free Transaction, Skip the Lines!
Another benefit of purchasing from GreatWorkPerks is that you do not need to print your Clearwater Marine Aquarium discount tickets. Your phone is your new best friend because all you need to do is present the e-tickets you've purchased at the gates and, in you go!
Frequently Asked Questions for Clearwater Marine Aquarium
Are reservations required to visit the aquarium?

No, reservations are no longer required to visit Clearwater Marine Aquarium.

Where is Clearwater Marine Aquarium located?

The aquarium is located at 249 Windward Passage Clearwater, FL 33767. Book now to get your discount for your Clearwater Marine Aquarium tickets from GreatWorkPerks today!

What is Clearwater Marine Aquarium's operating hours?

The aquarium's operating hours usually start from 10 AM till 6 PM every day of the week. They have extended closing hours up till 8 PM on select dates and schedules might change on some holidays. It's recommended to check their calendar beforehand.

Is there a parking fee at the aquarium?

Yes, the aquarium charges for parking and seasonal rates are applied. Parking is located in the Parking Garage, directly connected to the entrance on the 3rd level.

Will wheelchairs and strollers be available to guests at Clearwater Marine Aquarium?

For guests requiring assistance, wheelchairs are available for rent at their Guest Services desk, located on the 3rd level of the aquarium. Wheelchairs are available on a first come, first served basis.

Daily Fee: $5.00

Deposit: A Refundable $50 deposit is required at the time of rental

Strollers are not available at the aquarium. Guests are welcome to bring their own strollers or wheelchairs, and we strongly encourage all to thoroughly sanitize wheelchairs and strollers before entering Clearwater Marine Aquarium.

Are masks required to be worn at CMA?

Following current CDC guidelines, guests and aquarium personnel who have had their vaccines will not be required to wear a face covering either inside or outside, except when participating in animal interactions or direct animal contact. Everyone is asked to wear a face covering in these cases to protect the animals.

It is requested that non-vaccinated guests continue to wear face coverings onsite. Face coverings are defined as a mask, buff or face shield.

Can I bring my own food and drinks inside the aquarium?

Food and drinks are not permitted in most areas of the aquarium, but a variety of freshly prepared menu items are available in their spacious new cafe, including burgers, flatbreads, kid's meals and vegetarian options. Fountain drinks and water are available along with beer and wine for guests 21 and up. Outdoor seating is available on the new Dolphin Terrace.
Last updated February 27, 2023.
Clearwater Marine Aquarium Tickets
General Admission

Child (Ages 3-12 yrs)

Regular price $26.95

Discounted Price $18.99

Senior (Ages 65+ yrs)

Regular price $33.95

Discounted Price $25.99

Adult (13-64)

Regular price $35.95

Discounted Price $25.99