Get your discount Boat Parade tickets starting at only $19 from GreatWorkPerks
The Newport Beach Christmas Boat Parade of 2023 will surely be an event of merriment and good times for the holiday season!
**The Boat Parade is an event that the city of Newport Beach puts on every year. We take our boats out into the harbor to watch the parade go by. That runs only from December 14th - December 18th. Every day in December before the 14th, and after the 18th, will be a Holiday Lights Cruise. That is an event that they put on as a company, and you will be cruising the harbor, on a boat, looking at all of the decorated houses.
You are allowed to bring your own food and eat on the boats on tables they will be providing. Beverages and movie theater snacks (popcorn, chips, soda, etc) are also available for purchase aboard.

Experience a voyage through thousands of illuminated Christmas displays on one of these festively decked-out vessels. Family gatherings, extravagant feasts, gift-giving, and office parties are all staples of the Christmas season.
On this trip, Newport Beach Christmas Boat Parade and the Ring of Lights turn Newport Bay into a "must-see" wintertime with millions of illuminated holiday lights. See it all this year! Purchase your Boat Parade discount tickets through GreatWorkPerks and enjoy huge savings that will make your Christmas holiday merrier!
GreatWorkPerks Boat Parade Discount Tickets 2023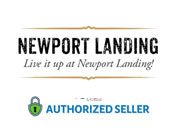 Hassle-Free Transaction, Skip the Line!
Another benefit of purchasing from GreatWorkPerks is that you do not need to print your Newport Beach Boat Parade tickets. Consider your phone your new best friend because all you need to do is present your GreatWorkPerks Boat Parade discount tickets from your phone without hassle!
Plus, if you purchase Boat Parade tickets in advance through GreatWorkPerks, you don't need to lineup at the ticket booth – literally, skip the queue and start your adventure immediately at the Newport Beach!
Your Holiday Lights Cruise Experience
The Newport Beach Holiday Lights Cruises and Boat Parade Cruises are Southern California's most anticipated holiday event, not just in Orange County and Los Angeles. Over a million people tune in every year to watch the Newport Beach Christmas events, which have been going strong for over a century. In preparation for the boat procession, Newport Harbor is decked out in festive garb. Homes, boats, and entire landscapes can be converted into something out of a fairy tale over the holiday season. After Thanksgiving, Newport Beach gets into the Christmas spirit by decking the halls and illuminating the bay with thousands of lights and hundreds of themed houses. Get to experience all of these with our Newport Beach Boat Parade discount tickets!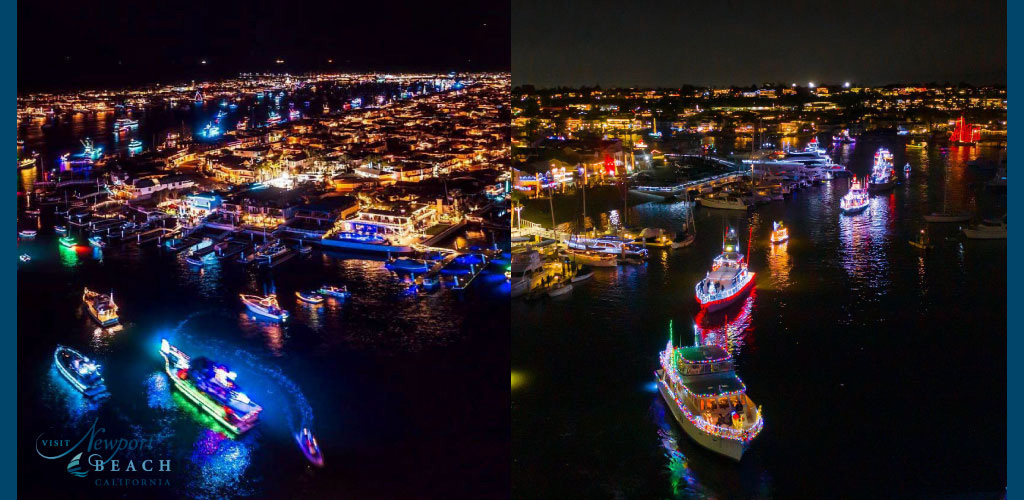 What to expect at the Newport Beach Holiday Light Cruises this 2023?
This tradition has been practiced for over a century. At first, just about a dozen decorated boats floated in the water – but things have changed. The Newport Beach Holiday Lights Cruises and Boat Christmas Parade in 2023 is expected to feature hundreds of vessels, each with its extravagant display. Many people now combine additional effects and themes to create elaborate displays in addition to traditional holiday lights. You might see anything from million-dollar boats to canoes and kayaks at the Newport Beach Holiday Lights Cruises and Boat Christmas Parade. People enjoy participation; on that, we can all agree.
Tips for your Holiday Trip
Wrap up warmly against the brisk air.

As for what to wear, anything from a light to medium jacket will keep you warm and comfortable for the entire parade, enough to cover yourself against the chilly air. If a cold front has recently passed through or rain is predicted, it is best to dress warmly, especially if you're watching the parade from the ship. You should bring an umbrella and suitable footwear if there is a greater-than-50 percent chance of rain. In the event of rain, it's also a good idea to bring an umbrella and some gloves.

Arrive early.

It's best to arrive early for your trip to minimize the chances of missing it. Boarding schedules may be changed at any time without prior notice. Plus, skip the "parking horror" happening during yearly seasonal parades – literally, parking your car is the hardest part of the parade.

To start, you should never be late to a parade. Anyone going to the parade by ship should get there at least an hour before the ship is supposed to leave. If you're leaving on the weekend, give yourself an extra half-hour. On Friday and Saturday nights, when the parade is the busiest, it can be hard to leave town early. This is because there will be a lot of competition for parking spots. People going to the parade, on a cruise, or to a restaurant to watch the festivities from their patios will all be looking for a spot. Now it's up to you to decide!

Create memories; bring your camera!

Carry a camera at all times. Battery health should be a top priority. Capture the celebration and the fully decorated ships! Also, there will be plenty of unexpected moments during the march, so keep your camera handy.

Bring some cash.

While carrying physical bills and coins may be unusual in culture today, they will be necessary for the parade. All parking charges, drinks, snacks, meters, carolers, gratuities, and sweets must be paid in cash. Your cruise's departure dock is an excellent place to exchange currency or obtain some money if you forget to bring some.
Things You Need to Know Before You Go!
All about the Holiday Lights Cruises and Boat Parade.

If you want to participate in the Newport Beach Holiday Lights Cruises and Boat Christmas Parade, you must be aware of the following details: The Newport Beach Holiday Lights Cruises and Boat Christmas Parade 2023 occurs once a year; it's a seasonal event that takes place in the beginning of December stretching out all the way until the end of the month.

Parade times

Newport Landing provides three cruise times per night for each of the five evenings of the 2023 parade. The cruise times are 5:30 PM, 7:05 PM, and 8:30 PM. Each cruise parade trip lasts 75 minutes and travels with the procession, viewing both ships and properties and celebrating the many land-bound events taking place throughout the harbor.

Advance reservation is a MUST!

Due to coronavirus, and the implementation of safety protocols to protect the guests, large reduction of passengers count per cruise is applied. With that, if you wish to join in on the 2023 Newport Beach Holiday Lights Cruises and Boat Christmas Parade, note that your Boat Parade discount ticket is going to serve as your reservation.
Frequently Asked Questions for Newport Beach Boat Parade
Do I need to make a reservation to join the parade?

Yes. Because of the anticipated huge turnout, Newport strongly recommends that guests make reservations in advance. No worries though, your dated tickets will serve as your reservation!

Where is Newport Beach Boat Parade located?

This merry event this Christmas is located at 309 Palm Street Ste #A, Newport Beach, CA, 92661.

Do I need to print my Newport Beach Boat Parade discount tickets from GreatWorkPerks

GreatWorkPerks continues and will always provide convenience to the customers – with that being said, convenience, including the printing of tickets, is not necessary. All you need to do is to save your electronic Newport Beach Boat Parade tickets on your phone and show them at the ticket booth for easy entry.

How soon will I receive my Boat Parade tickets from GreatWorkPerks

Your Newport Beach Boat Parade discount tickets will be available for pick up at their office (at either 400 Main Street Newport Beach, CA 92661 or 309 Palm Street, Suite A.) on the day of your visit. An email confirmation will be sent to you providing a break down.

Do kids need to pay for Boat Parade discount tickets to join the parade?

Yes. Kids' admission fee starts at $10.

Do we need to wear masks during the trip?

Passengers will be required to wear a mask when inside galley areas and whileboarding and disembarking the vessel. No masks are required on the vesselwhen outside. The mask regulation is per the United States Coast Guardand the discretion of the owners of Newport Landing and Davey's Locker.

Is there parking available?

Parking is best found at the valet parking structure located at 309 Palm St. Newport Beach, CA 92661 (corner of Adams Street & E Bay Avenue).

On the weekends, the parking structure at 309 Palm St is also best option although if it fills, you can also try parking at the Balboa Pier Municipal Parking Lot located at 1 Balboa Pier Newport Beach, CA. 92661. Please be prepared to pay for parking at both locations. Oversized vehicles should use Balboa Pier Parking.

What time should I get there?

We suggest arriving one hour prior to your scheduled departure to allow time to park and check in. Please note, your start time is the time your vessel departs therefore, arriving 60 minutes prior to your departure time is highly recommended.
Location: 309 Palm St Ste #A, Newport Beach, CA, 92661
Phone: 949-675-0551
Last updated November 17, 2022.
Newport Beach Holiday Lights Cruises & Christmas Boat Parade Tickets
Holiday Lights Cruise

Regular price $41.00

GreatWorkPerks Price Starting at $19.00