Check out other The Escape Game locations:
Buy The Escape Game Columbus discount ticket starting at $30.19 vs $37.99 the gate price. Lowest prices guaranteed on GreatWorkPerks
Reservations required after purchase of discount tickets. Please call (614) 412-5372.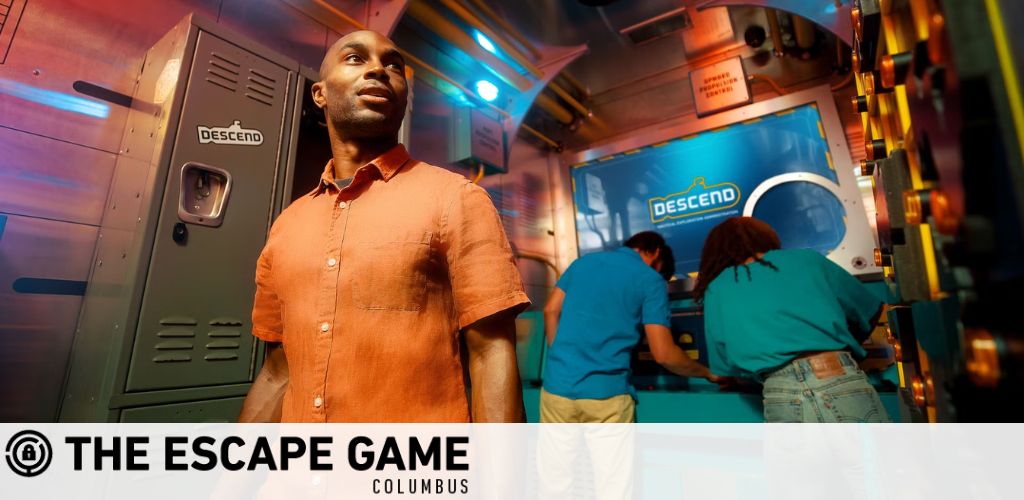 The Escape Game offers an exhilarating and immersive live adventure that lasts 60 minutes. In this thrilling adventure, you and your team will embark on a challenging quest that will test your skills and wits. With a limited timeframe of one hour, you will have to complete your mission and successfully escape the room.
Get ready to unleash your inner hero and conquer the obstacles ahead! Encounter an endless number of extraordinary surprises. Whether you find yourself locked in within the walls of a penitentiary, meticulously planning an audacious escape plan, on a thrilling quest to uncover hidden treasures, or stealthily navigating the corridors of a prestigious museum to reclaim a priceless work of art, the realm of adventure and intrigue you will find here has no bounds.
No matter what you choose, you can find a wide selection of unique themes that will suit your style. Pre-purchase The Escape Game Columbus discount tickets today through GreatWorkPerks to save more!
The LOWEST-PRICED The Escape Game Columbus Discount Tickets
Hassle-Free Transaction, Skip the Line!
Another benefit of purchasing from GreatWorkPerks is that you do not need to print The Escape Game Columbus discount tickets. Consider your phone your new best friend because all you need to do is present your e- The Escape Game Columbus tickets at the gates, and in you go!
Getting You Started: How Do Escape Game Works?
Are you ready to get your squad moving and begin your adventure? Follow these steps to get your team on the move.
Choose A Theme of Your Choice
Many game themes are offered, ranging from beginner-friendly to seasoned expert. Choose the one you most like! Keep in mind that teamwork makes it work!
Pro-tip: Book in advance to ensure you can play your chosen theme at your preferred time.
Get Acquainted with your Game Guide!
Before anything else, say hello to your game guide first! Meet your game guide before you play your game. Your game guide will take you to your game room, explain the game rules, and will answer your questions.
Uncover Your Mission!
Before the game starts, you will be watching a video of the game mission and uncover the reason why you only have 60 minutes to complete it. Get ready! You will need to be fast!
Look for Clues
It's very important to keep an eye out for clues and patterns. Don't worry if you get stuck, you can always ask your game guide for clues; they can always help you out!
Escape!
Do not waste a single second – move, move, move! In order to escape the room, you need to quickly search for clues, patterns, and even items that may seem odd! Teamwork makes the dream work so do not forget to work with your friends; deciphering patterns will be a lot easier if you work together.
Escape Rooms to Enjoy in Columbus
Prison Break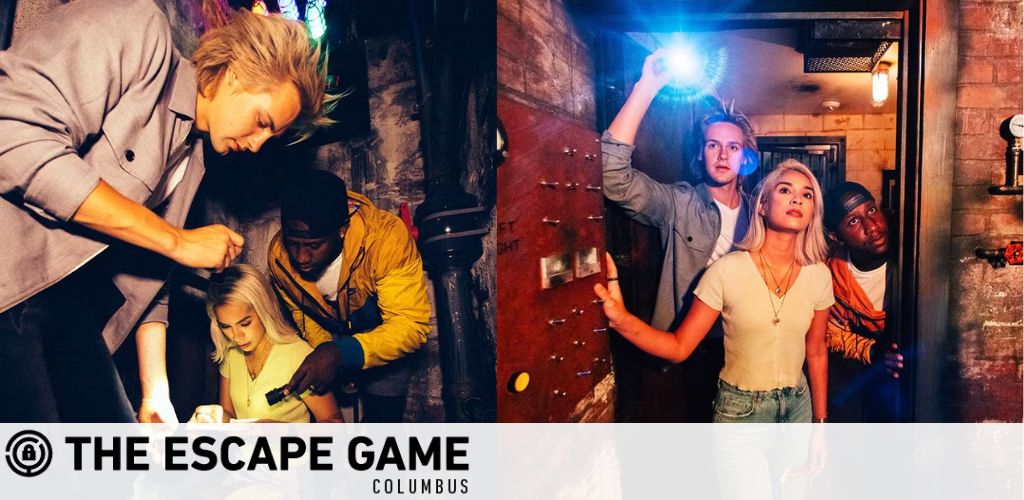 Welcome to the thrilling world of escape rooms! Prepare yourself for the ultimate challenge - Prison Break! Brace yourself because this mind-boggling escape room is known to be the trickiest. Can you and your team crack the codes, solve the puzzles, and escape before your time runs out? Players are divided into two prison cells and must join forces to break free from an incredible1950s-style prison. Will you and your fellow inmates be able to outsmart the guards, and make a run for it? Gather your wits, brace yourself for the unknown, and let the game begin! Don't forget your Escape Game Columbus discount ticket!
The Depths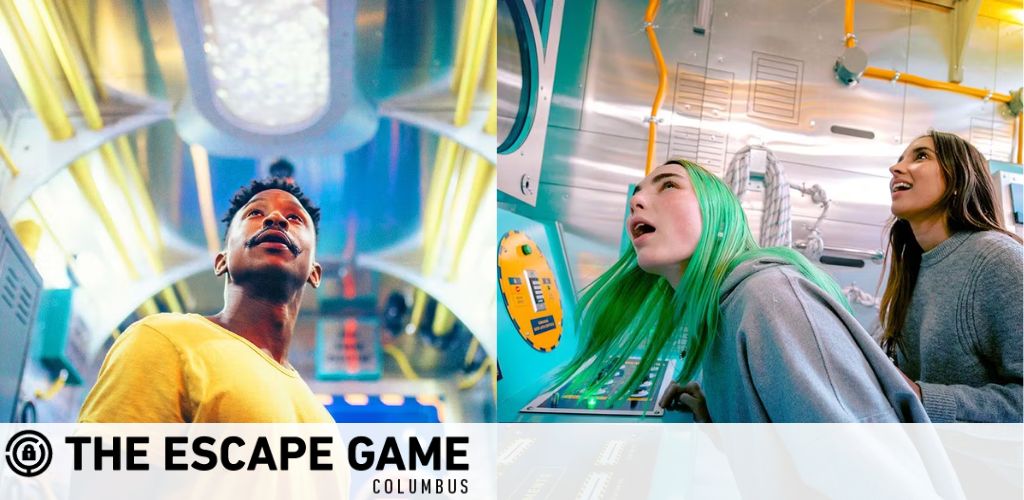 Are you ready to embark on a daring adventure? Picture this: You find yourself standing at the edge of the vast ocean, a mysterious abandoned laboratory lurking beneath its surface. Will you have the courage to take the plunge and explore its secrets? Welcome, brave adventurer! Get ready for the ultimate challenge in this exhilarating escape room experience! Welcome to the thrilling world of "The Mysterious Case of Dr Humphreys"! Assemble your crew and embark on this exhilarating quest with your GreatWorkPerks The Escape Game Columbus discount tickets and unveil the Submarine Secrets! The fate of the ocean is in your hands.
The Heist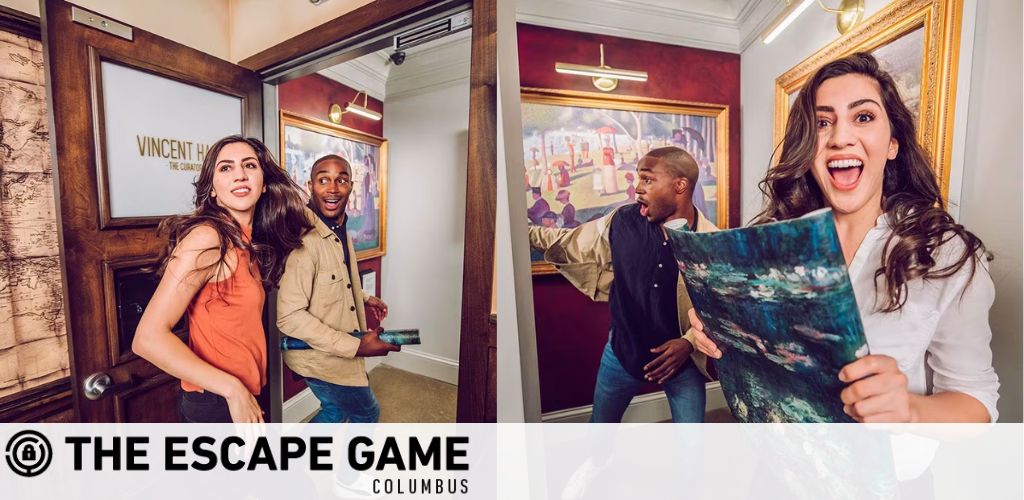 Oh no! It seems like a sneaky thief has struck the Barclay Museum of Historical Art! They have snatched a priceless Monet painting under everyone's noses. Can you believe it? The museum is in a frenzy trying to solve this mysterious case. Who could be behind this audacious heist? It is up to you to join the investigation and help crack the code. But beware! Hahn is a clever rival, and time is of the essence. You must retrieve the painting swiftly and escape before he returns, or risk being caught red-handed. Play this game room with GreatWorkPerks discount The Escape Game Columbus ticket!
Special Ops: Mysterious Market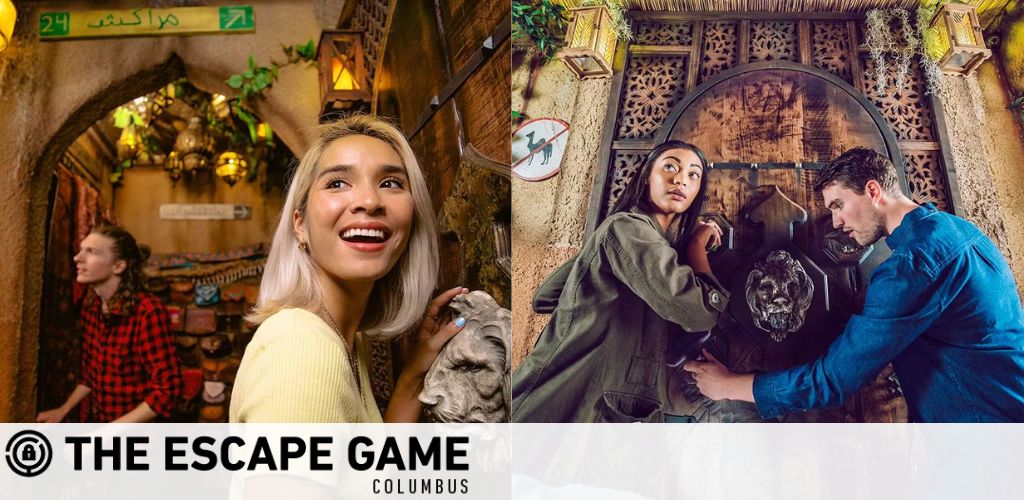 As an elite agent from the Special Operations unit, conducting covert investigations on a global scale is an everyday job for you. During a routine exploration of a bustling spice market, an unforeseen revelation surprises you. You are now responsible for saving humankind from a global catastrophe that will endanger humans all over the world. Stop this worldwide disaster; you must use every bit of your tactical wits and experience. Purchase The Escape Game Columbus tickets now!
Gold Rush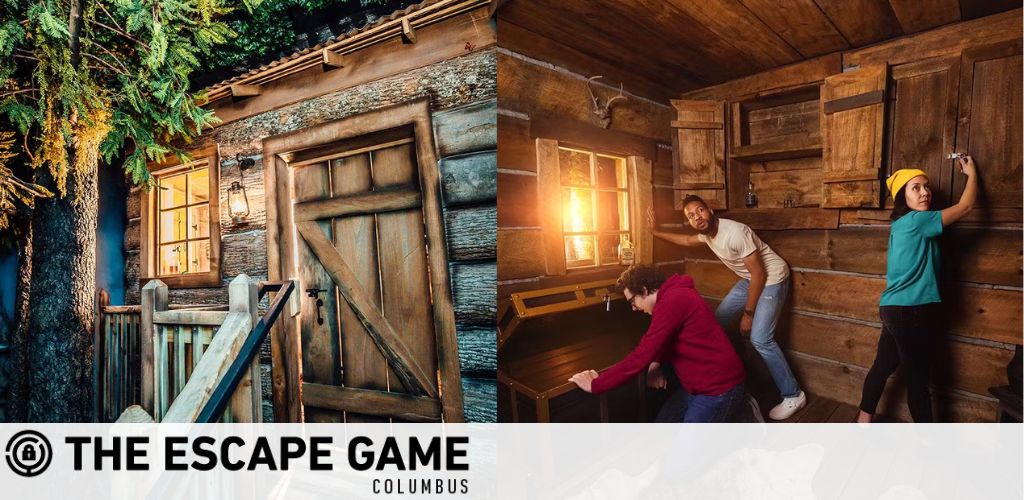 The California gold rush of the 1800s was characterized by the remarkable opportunity for individuals from all over to become rich with great fortunes. Few individuals possessed a deeper understanding of this than the late Clyde Hamilton, a beloved member of your family who has recently departed from this world. Despite his unfortunate demise, the prospector has left behind a substantial fortune in the form of exquisite gold. As the fortunate heir of his fortune, you have been graciously extended an opportunity to lay claim the gold treasure!
Don't forget to bring your discounted The Escape Game Columbus ticket as you rush inside!
Playground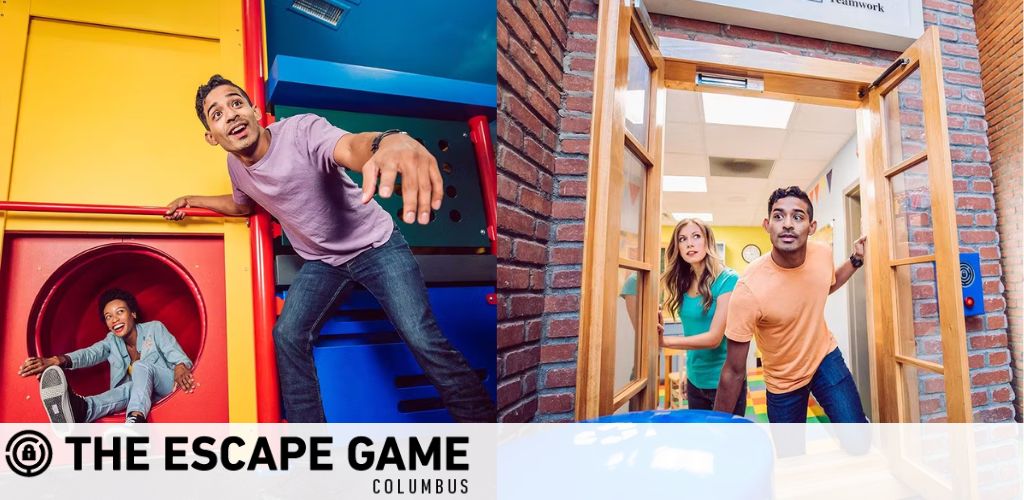 The playground has charmed first-timers and fans with its nostalgic and lighthearted atmosphere. This whimsical environment is great for all ages. The playground will impress newcomers and veterans alike. Enter an incredible classroom and complete your mission. Your goal? To finish the challenging assignments before the day ends to avoid losing summer break. These assignments are unlike anything you have ever experienced in school, so get ready! Buy The Escape Game Columbus discount tickets from GreatWorkPerks today!
Frequently Asked Questions
Are reservations required?

Yes. Reservations are required after you purchase The Escape Game Columbus discount tickets from GreatWorkPerks. Please call (614) 412-5372 to reserve.

Where is The Escape Game Columbus located?

It is located at Easton Town Center, 3960 Easton Station, Columbus, OH 43219.

What are the operating hours of the escape room?

They are open Monday through Sunday, from 8:00 AM to 12:00 AM. Days and hours of operation may change without prior notice. Please check The Escape Game's official website to get the latest updates.

Do you offer refunds for The Escape Game Columbus discount tickets?

We are sorry, but The Escape Game Columbus tickets are non-refundable and non-returnable within 48 hours before the scheduled visit.

Do I get free parking when I visit?

Yes, free parking can be found around the Easton Town Center. Parking near the location is recommended.

How long does each game last?

Each adventure lasts 60 minutes. Be sure to arrive 10 minutes earlier on your scheduled play time to allow yourself some time to prepare and check-in.

Is it a child-friendly game?

Of course! Kids ages five and above can play, but the game is recommended for guests aged 13 and above.

Do I need to pay my child a separate discount The Escape Game Columbus ticket?

Kids aged five and above should have a valid ticket to enter and play the game. Visitors ages four and below may enter for free.

Can we reschedule the game?

Yes, rescheduling is possible up to four hours before the reserved time. Within the four hours of the game time, the game schedule is no longer transferable, and refunds will not be possible.

Are escape rooms wheelchair accessible?

Yes, but please give (614) 412-5372 a call first, they will help you choose the best room for you.

Can I bring food and drinks inside the game room?

No outside drinks and food are allowed inside the game room, including alcoholic beverages.

How soon will I receive The Escape Game Columbus discount tickets from GreatWorkPerks

You will receive them instantly, along with your receipt, via email.

Do I need to print my discount The Escape Game Columbus ticket?

No need to print them, though! Travel paperless with GreatWorkPerks, as our discount The Escape Game Columbus tickets can be scanned through your mobile device for an easy entry!
Last updated November 21, 2023
The Escape Game Columbus Tickets