Buy Illuminarium Las Vegas discount tickets and save up to 23% off the gate price!
Experience the Extraordinary!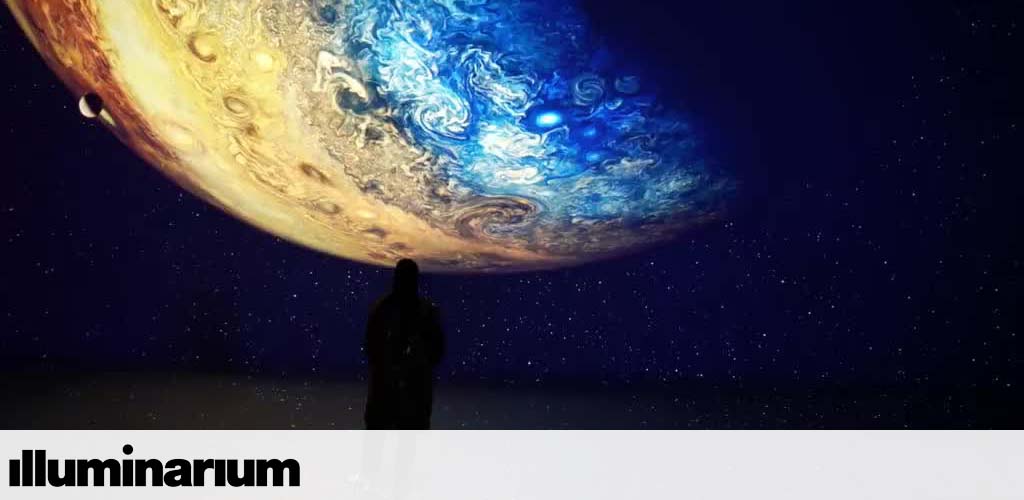 Go on a galactic adventure like no other in a fully immersive environment. Navigate an asteroid belt, fly through a bright nebula, kick up some lunar dust, and get an up-close look at Saturn's rings. SPACE is a giant leap into the unknown, taking you to visit worlds you've only dreamed of.
You can also try this WILD experience if you intend to go on an expedition to the jungle. In this one-of-a-kind film, you'll meet some of the world's rarest and most fascinating animals in their native environments. Soak up the beautiful scenery, watch the sunrise over the savanna, and marvel at the star-studded Kenyan night sky!
Experience all these thrills with your discount GreatWorkPerks Illuminarium Las Vegas tickets!
The LOW-PRICED Illuminarium Las Vegas Discount Tickets
Hassle-Free Transaction, Skip the Lines!
Another benefit of purchasing from GreatWorkPerks is that you do not need to print your Illuminarium Las Vegas tickets. Consider your phone your new best friend because all you need to do is present your e-tickets at the gates, and in you go!
Frequently Asked Questions for Illumarium in Las Vegas
Do I need to make a reservation before visiting?

Thanks to GreatWorkPerks, all you need to do is pick a time and date during purchase on our website.

How do I get the 16% off?

Illuminarium Las Vegas discounts are automatically applied at checkout.

What are their operating hours?

They are usually open daily from 11:00 AM to 12:00 AM the next day. Please check their official website for day-to-day updates on hours of operation.

Do I get free parking when I visit?

Yes. There is free parking available in the AREA15 complex.

Can I get my child separate Illumarium Las Vegas discount tickets?

Children ages 3 and below do not need a ticket to enter, if they are older you will need to purchase a separate ticket.

Are strollers allowed inside?

Yes, you can bring your stroller. Please note that there is no available storage for any unused strollers.

Is Illuminarium wheelchair-friendly?

Yes. Guests are welcome in the facility to bring their wheelchairs. No rentals are available.

How soon will I receive my Illuminarium Las Vegas discount ticket?

Instantly, along with your receipt!

Do I need to print them?

It's up to you! You can just show the discounted e-tickets from your mobile device for easy entry.
Last updated December 07, 2023.
Illuminarium Las Vegas Tickets
Illuminarium Las Vegas

Children under 3 years get in for free, no ticket needed.

Youth (3-12): SPACE

Discounted Price starts at $28.31

Senior (65+): SPACE

Discounted Price starts at $30.67

Adult (13-64): SPACE

Discounted Price starts at $33.03

**Prices are dynamic and may change without notice. Purchase your tickets in advance to get the lowest prices.
Illuminarium Las Vegas Tickets
Illuminarium Las Vegas - Winter Wonderland Spectacular

Winter Wonderland Spectacular — Standard Experience

(All Ages) - Valid till 12/31/2023

Regular price $35.00

Discounted Price From $27.00

---

Winter Wonderland Spectacular — VIP Experience

(All Ages) - Valid till 12/31/2023

Regular price $50.00

Discounted Price From $38.50