Lion Country Safari Park discount tickets are available for only $34.14 vs gate price through GreatWorkPerks
Explore one of the country's top zoos where you will enjoy rides, animal encounters, their habitats, delicious foods and other fun surprises! Discover each species and what makes them unique, take a sneak peek at unknown animal talents or observe how they care for giraffes and other critters at the presentations and animal talks.
What to expect in Lion Country Safari Park?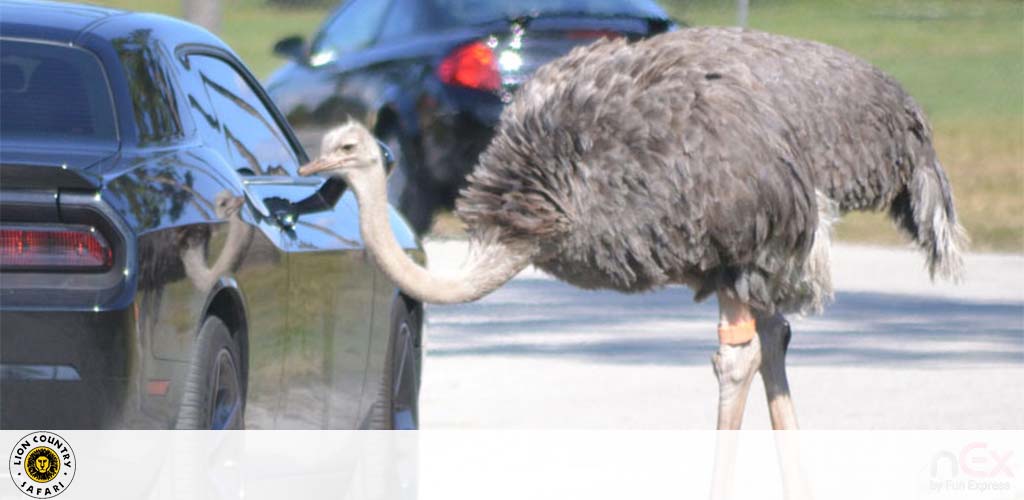 There are so many experiences you will enjoy at the Lion Country Safari Park. From the Flying Elephant Ride to the Water Slides or even the live animal encounters. You will also love taking a leisurely stroll through the Drive-Thru Safari. The safari preserve is divided into 7 main habitats, where you will see a variety of iconic animals, including some of the largest herds of zebra, rhino, and giraffe on record in the country. You will even get the chance to encounter a pack of lions or some curious ostriches as they tend to come near your vehicle. Just remember to bring a camera so you can bring home some awesome memories of meeting these unique animals. Bring your family and have the greatest time by booking your tickets with GreatWorkPerks today!
Why choose GreatWorkPerks
Hassle-Free Transaction, Skip the Lines!
Another benefit of purchasing from GreatWorkPerks is that you do not need to print your Lion Country Safari Park discount tickets. Your phone is your new best friend because all you need to do is present the e-tickets you've purchased at the gates and, in you go!
Frequently Asked Questions for Lion Country Safari Park
Are reservations required to visit the zoo?

No, reservations are not required to visit Lion Country Safari Park.

Where is Lion Country Safari Park located?

The park is located at 2003 Lion Country Safari Road, Loxahatchee, FL 33470. Book now to get your discount for your Lion Country Safari Park tickets from GreatWorkPerks today!

What are Lion Country Safari Park's operating hours?

The park's operating hours are from 9:30 AM till 5:30 PM and are open all week. They will accept last admissions 1 hour before closing.

When is the best time to see the animals?

The best time to see the animals is during rainy or cool weather. The animals generally love the cooler, wet weather and tend to be more active during this time. If you are not interested in visiting the park during the rain, then we recommend you arrive early any day. Early morning is the second-best time to visit as it tends to be a bit cooler, and the animals are usually more active then.

Can I bring pets with me to the park?

No pets are allowed inside your vehicle. Free kennels, with a refundable $5.00 deposit, are available at the main office. Service animals specifically trained to aid a person with a disability are welcome. While Emotional Support Animals or Comfort Animals are often used as part of a medical treatment plan as therapy animals, they are not considered service animals under the ADA.

Can you rent wheelchairs or strollers at Lion Country Safari Park?

Wheelchairs and Strollers are available for rent inside the park. Visit Outpost outdoor gift shop just inside the entrance to the walk-through park. Wheelchairs and strollers are rented on a first come, first-served basis.

Rental fees:

Single Stroller w/top: $12 plus tax

Double Stroller w/top: $14 plus tax

Wheelchair: $12 plus tax

Can I bring my own food and drinks inside the zoo?

Lion Country Safari welcomes you to bring your favorite foods and dine in their outdoor picnic area located just inside Safari World walk-through park. No barbecues or alcohol are allowed.
Last updated March 22, 2023.
Lion Country Safari Tickets
Lion Country Safari – Drive Through Safari + Adventure Park

Tickets must be booked per person, not per vehicle
Open vehicles (convertibles, motorcycles) are not allowed
Kids 0-2 join for free, no ticket needed

Child (3-9)

Discounted Price starts at $34.14

Adult (10+)

Discounted Price starts at $45.18

**Prices are dynamic and may change without notice. Purchase your tickets in advance to get the lowest prices.