Check out other Legoland locations:
Buy LEGOLAND Arizona discount tickets today for only $20.79. Enjoy savings of up to 23% off regular price!
** GreatWorkPerks regular admission discount tickets include rides, 4D movies, LEGO building, and more! **

Get ready to kick off an epic LEGO play at Arizona Mills Mall with your GreatWorkPerks Legoland Arizona tickets! There are so many fun Lego activities waiting for you! Kids will have such a great time! Push the limits of your abilities—and Legos—to new heights. You will have the greatest time!
The LOWEST-PRICED LEGOLAND Arizona Discount Tickets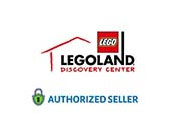 Hassle-Free Transaction, Easy and Fast!
Another benefit of purchasing from GreatWorkPerks is that you do not need to print your LEGOLAND Arizona discount tickets. Consider your phone your new best friend because all you need to do is present your e-tickets at the gates, and in you go!
Create and Play for Fun This 2023!
Kids aged three to ten will be inspired to express their imaginations by a collection of more than two million LEGO bricks inside Legoland Discovery Center Arizona! The LEGO attraction features two LEGO-themed rides, a 4D theatre with spectacular effects, and MINILAND, a LEGO reconstruction of Phoenix's most iconic landmarks. Kids can learn from the Creative Workshop's Master Model Builder how to make their models. Lego Racers: Build & Test lets kids create and race their own LEGO cars, while LEGO Friends: Heartlake City and other LEGO games encourage creative play and allow kids to use their imaginations. Do something fun and build something from scratch with your family! Get discount LEGOLAND Arizona tickets from GreatWorkPerks now!
Know Before You Go!
Operating Hours
LEGOLAND Discovery Center Arizona is usually open daily from 11:00 AM to 5:00 PM. The last entry is 3:00 PM. LEGO Store is open until 5:00 PM. Operating hours may vary. Please check their official website for a day-to-day update.
Location
The bricktastic Lego play area is conveniently located at Arizona Mills Mall in Neighborhood 1. Near the intersection of Highway I-10 and US Highway 60, the area is easily accessible for families in the Phoenix area.
Be Sure to Bring Your kids!
Since this fun play area is designed for the wide imaginations of the little builders, any adult visiting this playground be accompanied by a kid aged 17 and under.
LEGOLAND is ADA Compliant!
We were built from the ground up for your safety and comfort. The safety of our guests, particularly those using wheelchairs, is of the utmost importance; thus, annual reviews of risk assessments and procedures are done.
Check out the attraction's ADA Compliance:
Wheelchair Accessible;
Closed Caption available in Factory Tours;
Scripts are available in 4D Cinemas and many more!
What to expect inside LEGOLAND Discovery Center Arizona?
Making the most of your trip means checking out some (or all) of the places of interest featured. All of these rides and shows are already included in the price of your GreatWorkPerks-purchased discount LEGOLAND Arizona tickets!
Rides
Kingdom Quest Ride
Get in your chariot and ride the Kingdom Quest to free the Princess. There are monstrous trolls and cunning skeletons around every corner, so be on the lookout at all times! The world's fate depends on whether or not you can zap them all!
Merlin's Apprentice Ride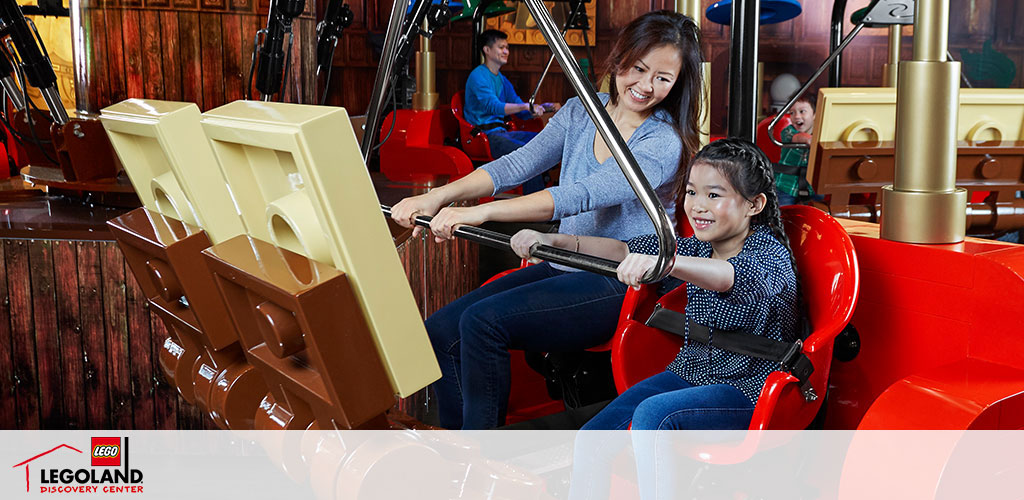 Learn wizardry from Merlin by pedaling the enchanted cart in his apothecary. Keep increasing your speed to invoke the wizard's spell and reach new heights. How high can you go?!
Attractions and Play Areas
MINILAND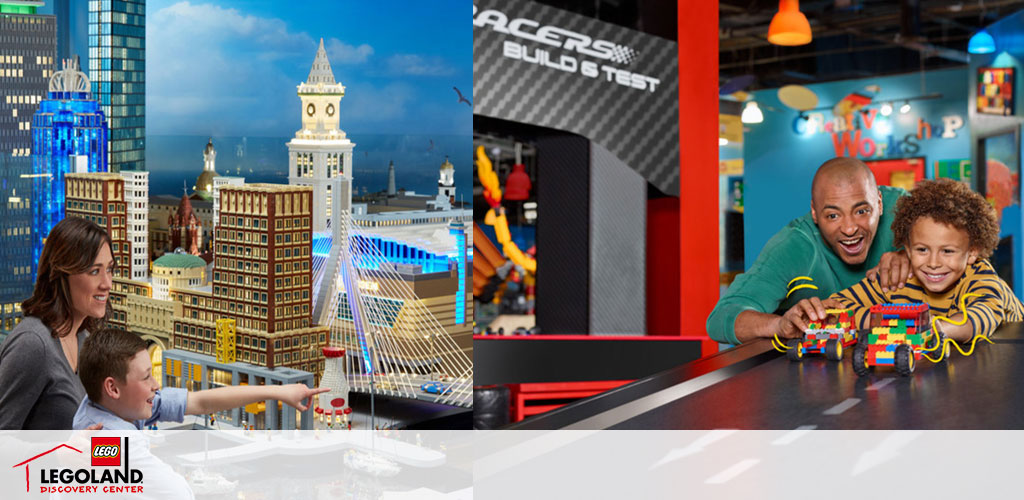 Visit this stunning miniature LEGO replica of Arizona's most beloved sights, created from over 1 million LEGO bricks, and learn more about the Grand Canyon State!
LEGO Racers: Build & Test
You can construct a high-speed car at our Build & Test area and then race it against your friends on the test track. A Playmaker is a person to go to if you want to know the inside scoop on constructing a race car that will blow the competitors out of the water! Cool, right?
Creative Workshop
LEGO fans can participate in interactive workshops led by a Master Model Builder to learn professional techniques and tricks. Every day, there are workshops available for your convenience; check the schedule when you get there.
LEGO City Play Zone
Our LEGO Construction Site play area features a climbing wall, slides, and a jungle gym so that little future builders can burn off steam while the grownups take a break.
Remember to bring socks!
Shows
LEGO 4D Cinema
Visit the 4D theatre to experience thrilling adventures with your favorite LEGO characters. Beware of the exploding wind, rain, and snow that shoots out of the theatre and brings the movies to life!
Other Fun Things To Do Inside!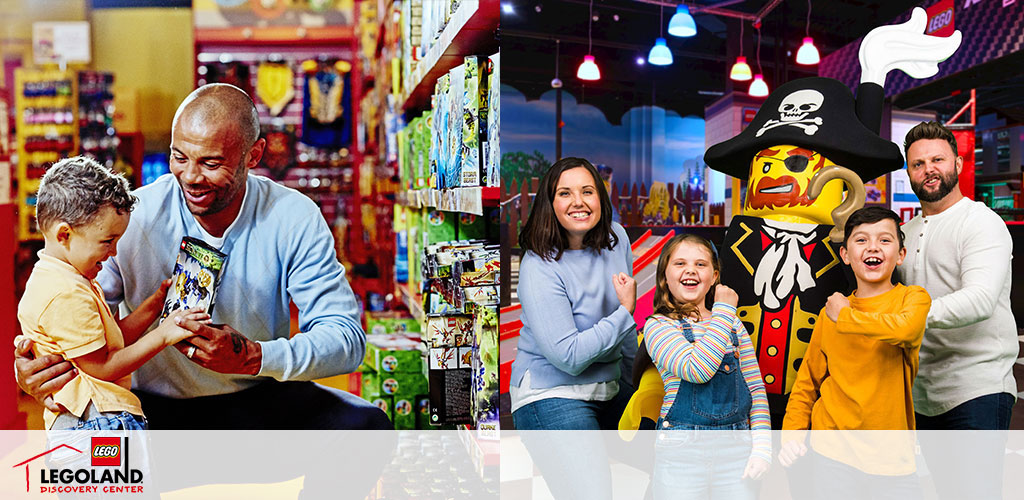 Eat Mouthwatering Treats at LEGO-themed Café
This LEGO-themed Café is a fun place for kids and adults alike to take a break from the building. Schedule some downtime in the Discovery Center Café for a refreshing drink and a selection of quick bites before returning to build!
Collect an Epic LEGO Souvenirs
To satisfy your inner LEGO lover, stop into the store and explore a selection of LEGO-themed goods. An admission ticket is not required. The shop is open to the public.
GreatWorkPerks Tips and Tricks
Save money on admission by buying LEGOLAND Arizona discounted tickets in advance.
Buy your tickets in advance and save big bucks! GreatWorkPerks offers discounts of up to 23% compared to the gate price when purchasing your tickets online. Your purchase also serves as your reservation, so don't worry about making further reservations!
Earlier arrival is encouraged.
Your LEGOLAND Arizona tickets are dated and timed; thus, arriving earlier at the mall is a MUST! Tickets are valid for two hours (or depends on how long you want to stay inside) of enjoyment and action, so if you want to see and do everything, it's best to get there early. If you're half an hour late, you can still get in, but you might have to wait longer than usual.
Frequently Asked Questions for LEGOLAND Discovery Center Arizona
Do I need to make a reservation when I go?

Yes. LEGOLAND Arizona tickets from GreatWorkPerks are dated and timed. Plus, booking online is your only way to guarantee entry, as tickets are limited!

Where is LEGOLAND Discovery Center Arizona located?

LEGOLAND Discovery Center Arizona is located at 5000 Arizona Mills Circle, STE 135, Tempe, Arizona 85282.

What are the operating hours of the Discovery Center Arizona?

Discovery Center Arizona is open daily from 11:00 AM to 5:00 PM. The last entry is until 3:00 PM only. LEGO Store is open until 5:00 PM.

Can I get a refund in case I can't go?

All LEGOLAND Arizona tickets are non-refundable, exchangeable, and transferable.

How fast will I receive my LEGOLAND Arizona tickets?

You will receive your LEGOLAND Arizona discount tickets instantly, together with your receipt!

Do I need to print my discounted e-tickets?

Thanks to GreatWorkPerks, your entry to LEGOLAND is the easiest! You do not need to print them, though! Just have your ticket's barcode scanned at the gate, and you're good to go!

Do I need to get a LEGOLAND Arizona discount ticket for my child?

Children aged one and below get in for free. Kids aged two and above need a ticket to enter.

Can I bring a dog inside?

All pets are not allowed except for Service Animals. However, a service animal may not be permitted to ride at some attractions.

Is LEGOLAND Discovery Center Arizona handicapped-accessible?

Yes! Discovery Center is ADA Compliant. Guests of all ages can visit the playground, including those with physical impairments.

Can I still go to the Discovery Center without a kid?

A child must accompany adult guests to enter.

Can a kid go and play alone inside?

No. All children must be accompanied by an adult and supervised at all times.

Can I bring food and drink?

Strictly no outside foods and beverages allowed inside unless caring for babies or food allergies in children.
Last updated April 10, 2023.
LEGOLAND® Discovery Center Tickets
General Admission

Adult(ages 13+)

Regular price $27.01

Discounted Price $20.79

General Admission

Child (ages 2 -12)

Regular price $27.01

Discounted Price $20.79
SeaLife General Admission Tickets
SeaLife General Admission

All Ages

Regular price $16.20

Discounted Price $12.79
Legoland + SeaLife Aquarium Combo Experience Tickets
Legoland + SeaLife Aquarium Combo Experience

All Ages

Regular price $34.58

Discounted Price $26.39