Buy LA County Fair discount tickets through GreatWorkPerks at the best prices! Tickets start at $10. Save 46% vs gate price.
Is the LA County Fair 2023 Open?
The LA County Fair 2023 will be open from May 5th until May 29th. Except for the opening day, they will be operating from 11 AM - 11 PM on Thursdays to Mondays. Be prepared to experience a month's worth of great food and drinks, live shows, competitions, and other fun activities!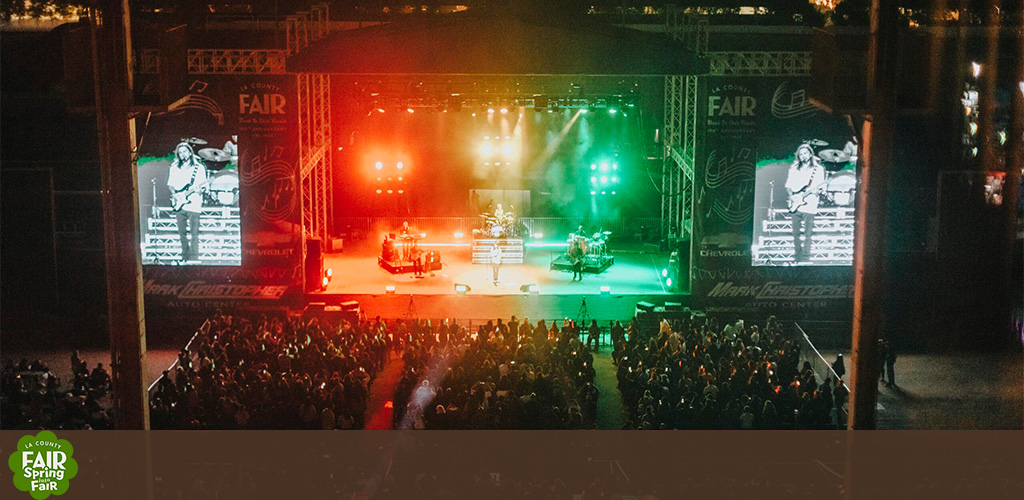 Who is playing at the LA County Fair 2023?
Get to jam with your amazing bands and indie acts as they perform live on stage! It is the perfect opportunity to witness their astonishing performances live. With your discount tickets from GreatWorkPerks, you get to feel the beat with the following artists:
Justin Moore
Ashley McBryde
Lady A
The Ohio Players
John Fogerty
Billy Currington
Chris Janson, and many other special artists!!
There will be more acts to be announced soon, so make sure to stay tuned!
Buy discount LA County Fair tickets from GreatWorkPerks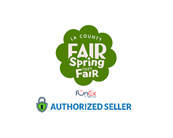 Hassle-Free Transaction, Skip the Line!
Another benefit of purchasing with GreatWorkPerks is that you do not need to print your discount tickets. Consider your phone your new best friend because all you need to do is present your discount tickets at the gates and, voilá, in you go!
What are the rides at the LA County Fair 2023?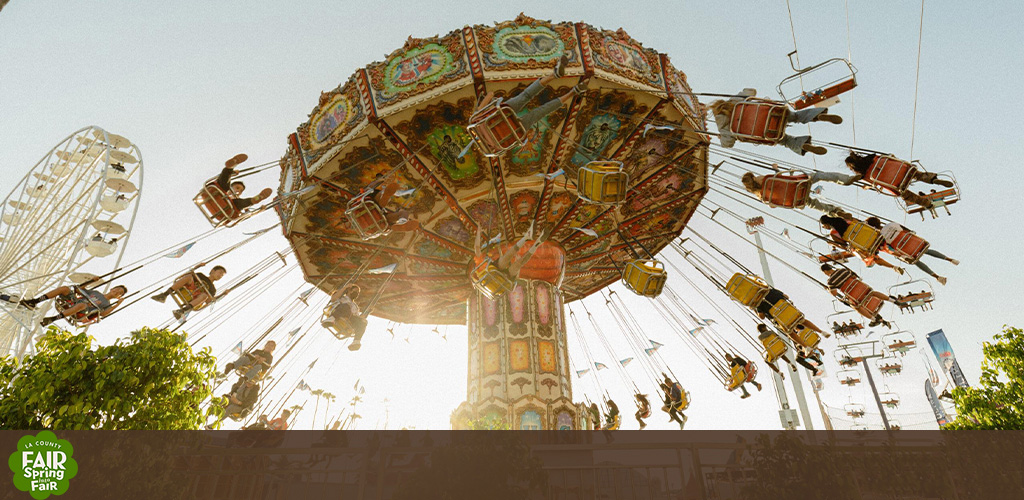 With Ray Cammack Shows Carnival bringing entertainment once again, there will be more than 60 carnival rides along with 30 game booths and kiddie areas to enjoy! Have fun at the Big Top Swinger, Cliff Hanger, Crazy Coaster, Flying Dutchman, and Haunted Mansion.
Purchasing tickets at GreatWorkPerks will guarantee enjoyment and a great time at a low price!
What are the Expo Halls present at LA County Fair 2023?
There will be several Expo Halls present at the LA Fair this year. They will surely be fun to visit, so don't miss out and buy your discounted tickets at GreatWorkPerks online now!
Millard Sheets Art Center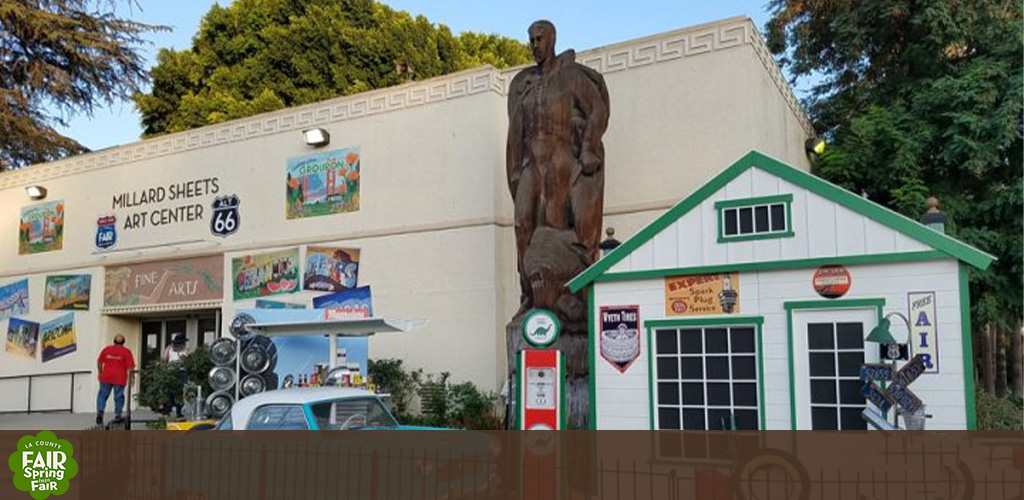 Time travel back through time and experience 1922 as LACF dedicates a gallery to the Los Angeles County Fair Association and its founders! Gaze in awe as artworks depicting the LA Fair's heritage throughout the years are available to view! More details will be revealed soon.
Schools' Agriculture & Nutrition Fair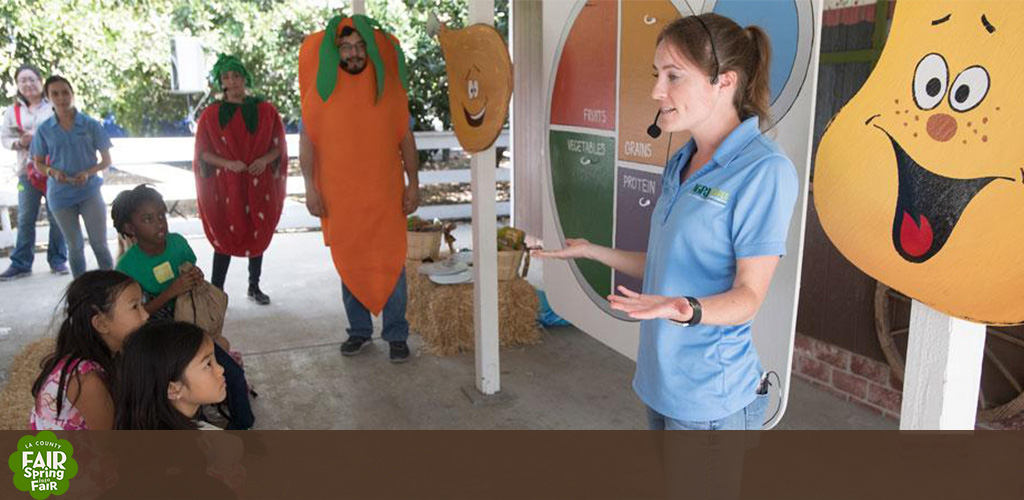 Learn more about the county's agriculture as agricultural and nutrition-related projects from schools throughout the area will be exhibited during this fair. In collaboration with the 4th District Agricultural Association, the LACF will be presenting this fair in tribute to the agriculture of LA County.
Take this time to connect with your loved ones and friends and have fun together at this annual fair! Purchase your tickets now from GreatWorkPerks to save money with our great discounted prices.
What attractions are available at the LA County Fair 2023?
It's not every day that you get to see stunning views and attractions at a low price, but GreatWorkPerks will be happy to provide tickets for LACF at a discounted price. Take the opportunity to enjoy joyful activities and beautiful sceneries at the fair now!
America's Great Outdoors – The Hill
Returning to its old perch atop the hill, the Great Outdoors will be theming the entire hillside! The fair aims to educate the guests about fire safety and the beauty of our local forests with over 25 years of being together with the US Forestry, the Bureau of Land Management, and the Los Angeles County Fire Forest Division.
From the western side and extending onto the hilltop behind the F&G Pavilion, the Forestry and Fire will be exhibiting more animals and sharing forestry education. Advice related to hiking in the local mountains will also be given to the guests in that area.
Gain knowledge of such important and interesting topics and have lots of fun at the LA Fair at the lowest price with your GreatWorkPerks discount tickets!
Flower & Garden Pavilion – The Hill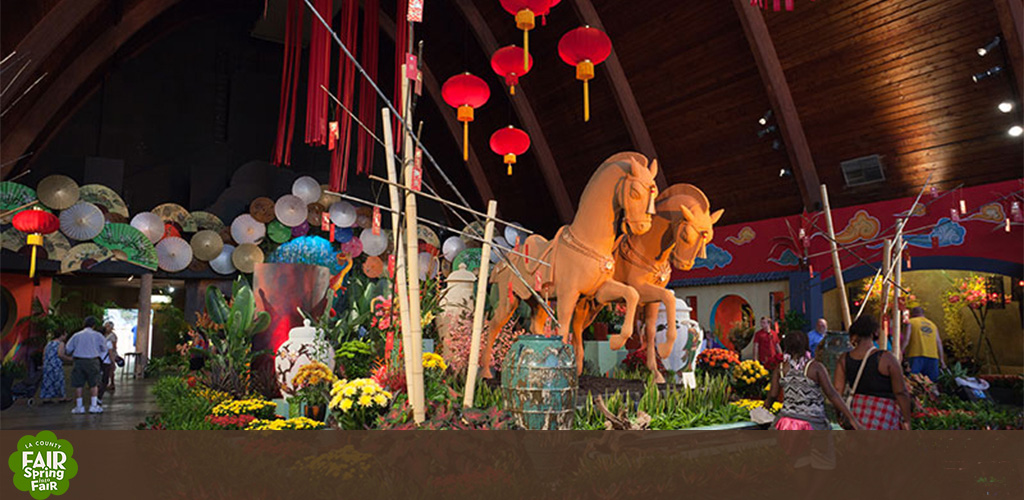 The theme for this year will be fully displayed in the Flower & Garden Pavilion, complementing America's Great Outdoors scenery. Keep an eye out for more details on this year's exhibit soon!
Purchase your discounted tickets at GreatWorkPerks now to save big bucks and get ready to have some fun at the beautiful and breathtaking display at the Fair!
The Farm at Fairplex
Big Red Barn brings back the adored farm animals and petting zoo, along with the animals from the Fair's partner Cal Poly Pomona! There will be lots of room for guests and animals as livestock and landscaping competitions will be hosted once again this year.
Master Gardeners will be located at the opposite end of the Big Red Barn, providing regular workshops. Heritage Mission will be hosting Rag Dolls with Love, while Bees and Honey will also make their return.
You will be able to pet such cute animals and see amazing competing performances at the Fair by grabbing your discount tickets from GreatWorkPerks
Will there be competitions at the fair?
Contests relating to Home Arts, Culinary, and Agriculture will be held at the LA Fair 2023!
Agriculture Competition
Want to showcase your skills in landscaping or your bond with livestock? Then it's best to sign up for the agricultural competitions that will be held at the LA County Fair 2023! If you're not a fan of competing, then worry not because you'll still be able to enjoy watching the competitors' acts! Different species such as dairy goats, llamas, pygmy goats, rabbits, poultries, and other furry critters will be exhibited.
Home Arts and Culinary Competition
If you're not the best with agricultural activities, don't fret as there will also be home arts and culinary competitions hosted for both adults and children. There are different categories for the competitions, such as arts and crafts, clothing and textiles, needle art, jewelry, photography, pottery, and more! You will have a great time watching the participants demonstrate such artistry.
Details for the culinary competitions are yet to be announced, so stay tuned!
This year's LA Fair will be an amazing one and you are going to have a lovely time with your family and friends! Buy your tickets now at the lowest prices from GreatWorkPerks
Frequently Asked Questions for LA County Fair 2023
Are reservations required for LA County Fair tickets?

Reservations are not required but it is highly advised to purchase your LA County Fair discount tickets from us in advance to save money and avoid getting in long queues.

When will the LA County Fair 2023 open?

The LA County Fair 2023 will be opening on May 5th, just in time for Cinco de Mayo, and will end on May 29th. Don't forget to buy your discount tickets at GreatWorkPerks before going on your way!

What are the operating hours of the LA Fair 2023?

The LA Fair will be open from Thursday to Monday from 11 AM to 11 PM. Lots of time to stroll around the venue and enjoy everything they have to offer!

Where is the LA Fair 2023 located?

You'll be able to find the fair at 1101 W. McKinley Ave., Pomona, CA 91768. Remember to bring your fair tickets before visiting.

Is smoking allowed inside?

Smoking is prohibited within the Fairplex buildings and is only permitted outside. The Budweiser Grandstand at Fairplex Park is a smoke-free zone. Tobacco, e-cigarettes, and other vapor or smoke-producing products are only permitted in designated smoking zones.

Are there changing tables at the LA Fair?

Every exhibit hall has a changing table that can be found in family restrooms.

How soon will I get my LA County Fair tickets from GreatWorkPerks

You will receive your LA County Fair tickets in your email instantly after purchase, along with your receipt.

Do I have to print my LA County Fair tickets from GreatWorkPerks

There's no need to print them out, showing your discount tickets on your phone is enough for easy entry.

Does it matter that the LA County Fair tickets have my name on them?

LA County Fair ticket names do not matter at all; you and your party are good to go inside. Have fun and experience new things at the fair!
Last updated May 9, 2023.
LA County Fair Ticket
Looking forward to seeing you this 2024!