Buy Story Land discount tickets through GreatWorkPerks today and enjoy savings of up to 34%.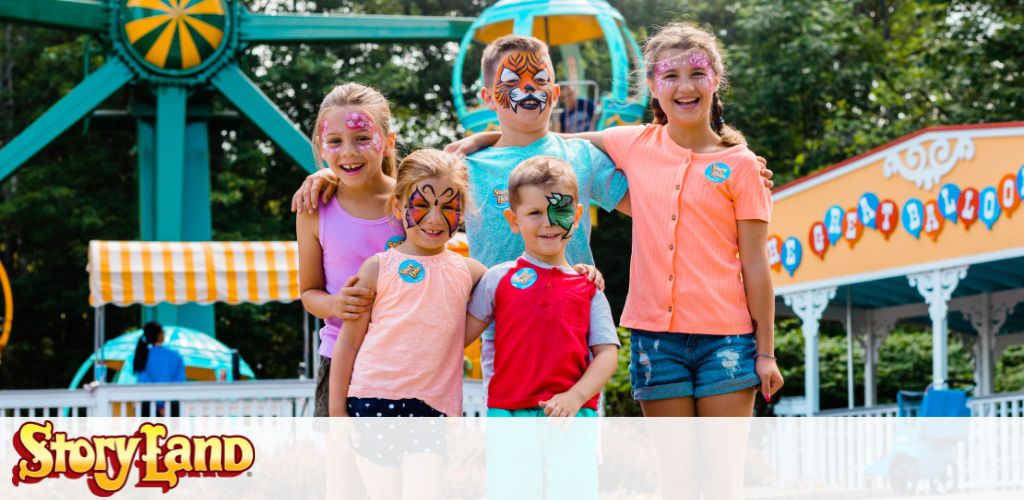 The best kids' theme park in New Hampshire has provided fun and rides to thousands of young families for over 65 years. StoryLand attracts visitors from different generations, from children to parents, and grandparents. Year after year, these individuals come together to reminisce about cherished memories from the past and making new ones.
Visit this delightful amusement park designed for kids! With a wide array of over 30 attractions, this park is guaranteed to bring endless smiles to your little ones' faces. From the thrilling Polar Coaster to the enchanting Cinderella's Castle, there is something here to captivate every child's imagination. The attraction is an amazing amusement park that offers an array of special events and family dining options, ensuring an unforgettable experience for the whole family. Visit a world of wonder as you enjoy character dinners and delightful teatime reunions. With its magical ambiance and fun attractions, this theme park embodies the essence of a fairy tale adventure, making it the ultimate destination for kids seeking endless joy and excitement. Be sure to pre-purchase your Story Land tickets through GreatWorkPerks to enjoy huge savings!
The LOWEST-PRICED Story Land Discount Tickets
Hassle-Free Transaction, Skip the Line!
Another benefit of purchasing from GreatWorkPerks is that you do not need to print your Story Land discount tickets. Consider your phone your new best friend because all you need to do is present your e-Story Land tickets at the gates, and in you go!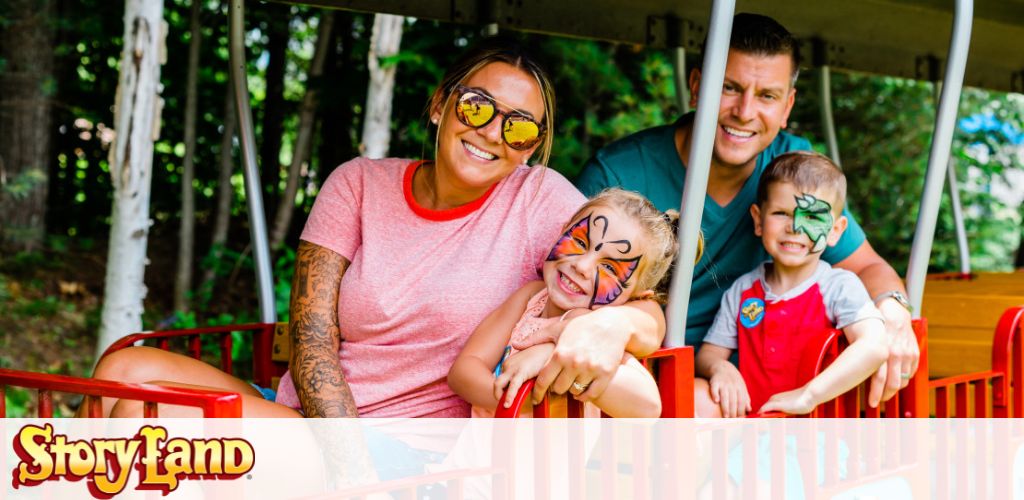 Frequently Asked Questions for Story Land
Are reservations required to visit?

Reservations are not required. Go straight to the gate with your Story Land discount tickets from GreatWorkPerks within its validity date.

When will my discount Story Land tickets expire?

Your discount Story Land ticket is valid for one single-day use from purchase until September 4, 2023. Please use your ticket before the expiration date.

Are Story Land tickets refundable?

We are so sorry, but all purchases of discount Story Land tickets are non-refundable, non-exchangeable, and non-returnable.

Where is the theme park located?

It is located at 850 NH Route 16, Glen, NH 03838, (603) 383-4186.

Does the theme park offer free parking to visitors?

Yes! The park offers much free parking nearby; however, please note that the nearest parking spaces fill up the fastest. We recommend that guests arrive earlier to avoid parking far from the entrance.

Should I buy my child a separate Story Land ticket?

If your child is under three (3), there is no need. Kids under three get in for free at the theme park!

What if I lose something during my visit?

Do not worry; the park has Lost and Found, and you may contact them through the Contact Us section on their website.

Can I exit and enter again at the park?

Of course! Be sure to get your hands stamped at the exit for a smoother re-entry.

Am I allowed to bring a stroller?

Yes, we highly recommend that guests bring one. Stroller rentals are also available at the park.

Are outside food and drinks allowed inside?

You may bring your own food and drinks inside, as long as they are stored inside a soft cooler not bigger than 12"x12"x12". Hard coolers are not permitted at the park.

How soon will I get my Story Land tickets from GreatWorkPerks

Instantly! Please know that Story Land discount tickets are e-tickets, and these are sent via email.

Do I need to print my Story Land discount tickets?

No need to print them! Your Story Land discount tickets can be scanned right from your phone. You may open your tickets via email or save them to your phone for faster entry.
Last updated August 7 2023