Check out other Sea Life Aquarium locations:
Purchase your SEA Life New Jersey discount tickets from GreatWorkPerks at the low price of $20.39 vs. the gate price of $32.51!

The operating hours for SEA Life Aquarium New Jersey are 10 AM - 6:30 PM every day of the week. They allow entry only until 5:30 PM. It is highly recommended to reserve your tickets to save time and avoid crowding inside the attraction.
GreatWorkPerks offers general admission tickets at the lowest price guaranteed! Hurry and buy yours now!
An Underwater Experience in SEA Life New Jersey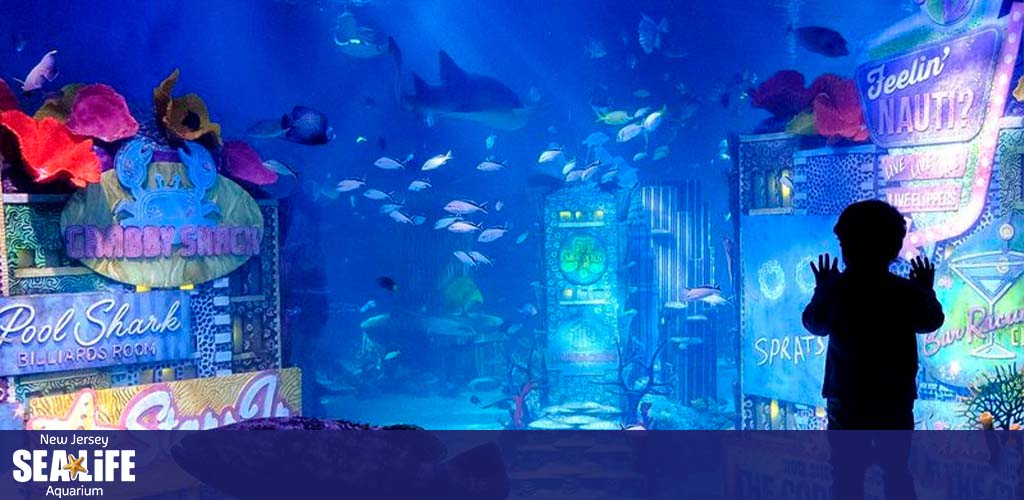 Explore the deep underwater world with SEA Life Aquarium New Jersey! Meet the friendliest marine creatures in interactive and themed exhibits such as the Ocean Tunnel, Urban Jungle, and the Tiny Giants Touchpool. Learn about these amazing creatures you might not have seen before and watch them in awe as they swim around you!
Take memorable pictures with adorable jellyfish, stingrays, sharks, and many other marine species! It's a perfect way to spend time with everyone, taking an underwater adventure in this vast aquarium filled with stunning creatures. Purchase your discount SEA Life New Jersey tickets from GreatWorkPerks today and go on this exciting journey!
Buy your GreatWorkPerks discount SEA Life New Jersey tickets!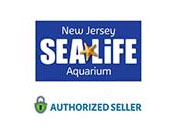 Hassle-Free Transaction, Easy and Fast!
Another benefit of purchasing with GreatWorkPerks is that you do not need to print your discount tickets. Consider your phone your new best friend because all you need to do is present your discount tickets at the gates, and in you go!
Enjoy an Incredible Experience in SEA Life Aquarium New Jersey
SEA Life New Jersey offers a unique experience with their incredible aquarium that is home for over three thousand marine lives! There are plenty of exhibits to visit and enjoy, and each of them holds a different theme. You can learn a lot about these aquatic creatures as several educators are ready to answer your questions - you might even become a marine expert after this trip!
Buy your discount SEA Life New Jersey tickets from GreatWorkPerks today to save money and time!
Ocean Tunnel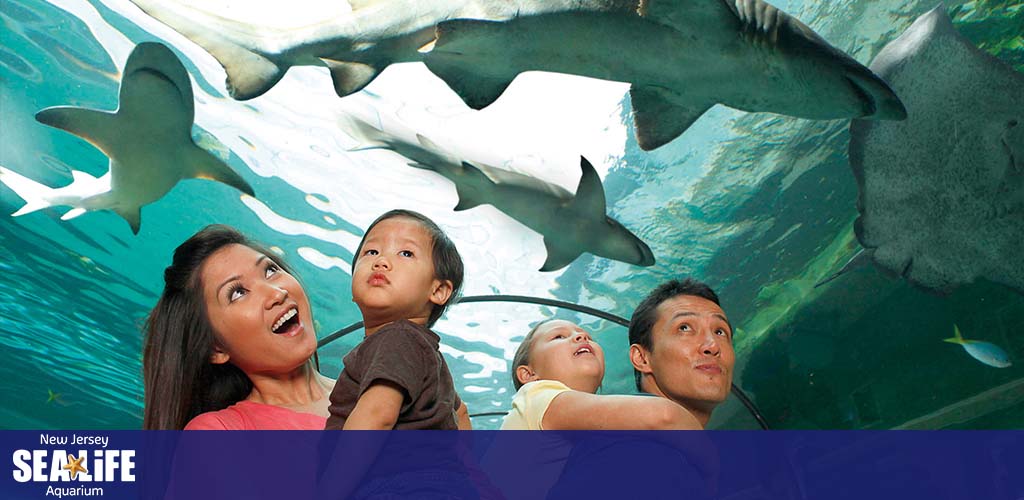 Witness magnificent views as you walk through the city underneath the sea! Explore and find the iconic landmarks of Manhattan hidden in between schools of tropical fish, sharks, rays, and more. The Ocean Tunnel is 15ft deep and is so large that scuba divers need to head in every week to clean it.
This exhibit houses 20 species in different colors and habitats, giving you the feeling of the tropical ocean mixed with Manhattan sceneries such as the Empire State Building and the Babbling Brook Bridge. With GreatWorkPerks, you can purchase your discount SEA Life New Jersey tickets at the lowest price and have this wonderful experience!
Tiny Giants Touchpool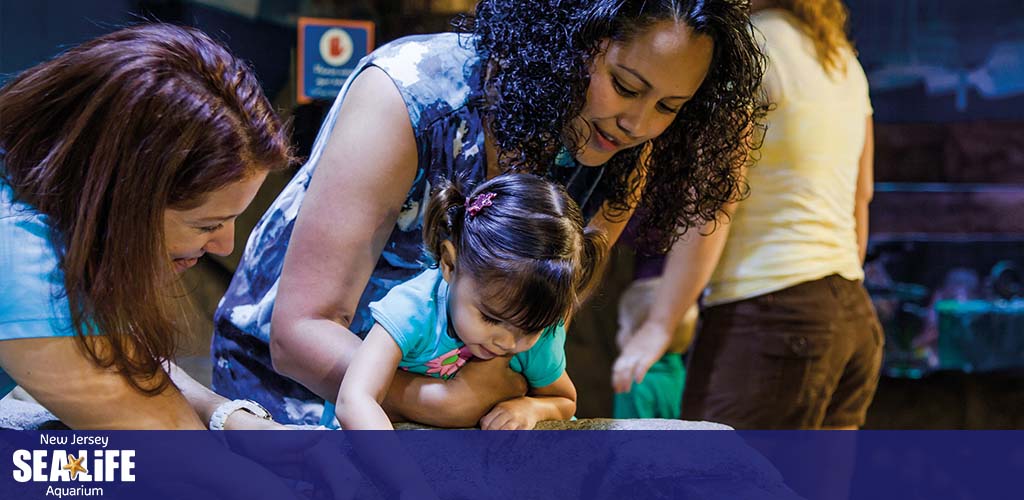 Have you ever wondered what it would feel like to touch anemones and starfish? Come visit the astonishing rockpool where you can reach in and touch eight different species ! The exhibit, themed after local sports, will educate you on why these incredible creatures are the athletes of the shores.
Did you know? The flower-looking sea anemones are live creatures! Several starfish also roam around the rockpool, so you'll be able to see what their tube feet look as they cling to the glass and rocks! Educators will teach you more about these fascinating creatures.
Take the opportunity to touch amazing species by purchasing your discount SEA Life New Jersey tickets from GreatWorkPerks today!
Sharks Fish Avenue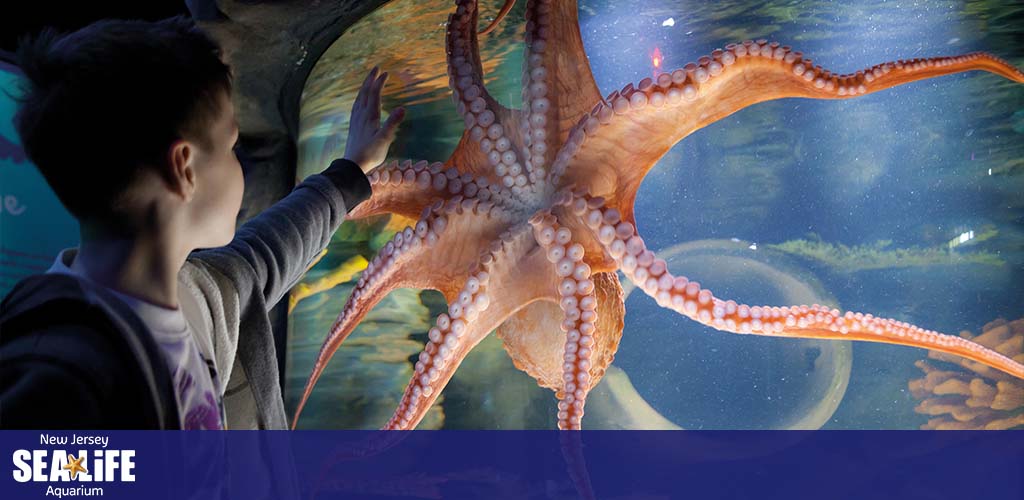 Inspired by Fifth Avenue, this area will let you experience the most incredible window displays. One of the fascinating creatures you will meet is the Porcupine Pufferfish, which is native to the tropical seas! It will be a great time to take a leisurely walk with the little ones through this beautiful exhibit.
Don't forget to buy your discount SEA Life New Jersey tickets from GreatWorkPerks today!
Urban Jungle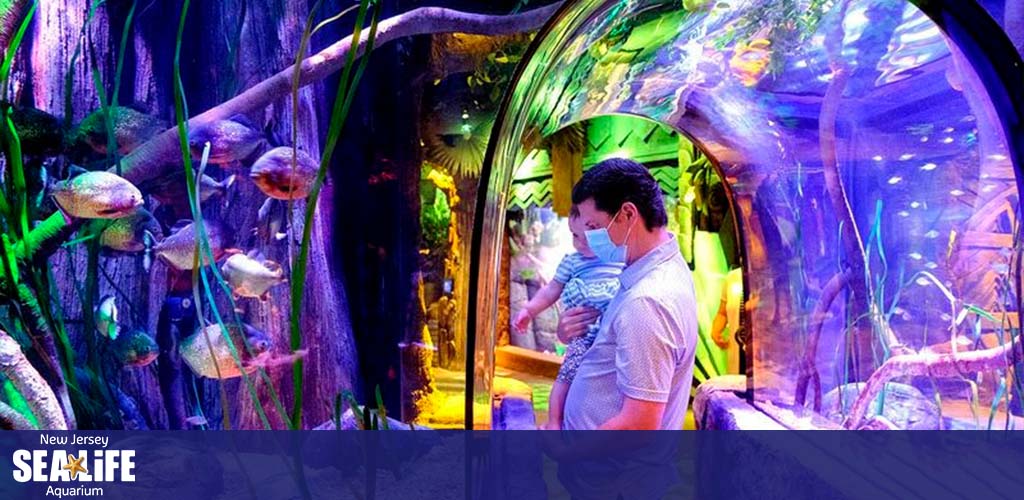 Have you ever heard of an underwater jungle? This exhibit will blow your mind! Themed after a blend of the streets of New York and a rainforest, you will discover some of the most amazing and terrifying species of the sea jungle - such as the Red Bellied Piranha! Get ready for a thrilling adventure into the jungle oasis, and don't forget to buy your discount tickets from GreatWorkPerks now!
Jellies 54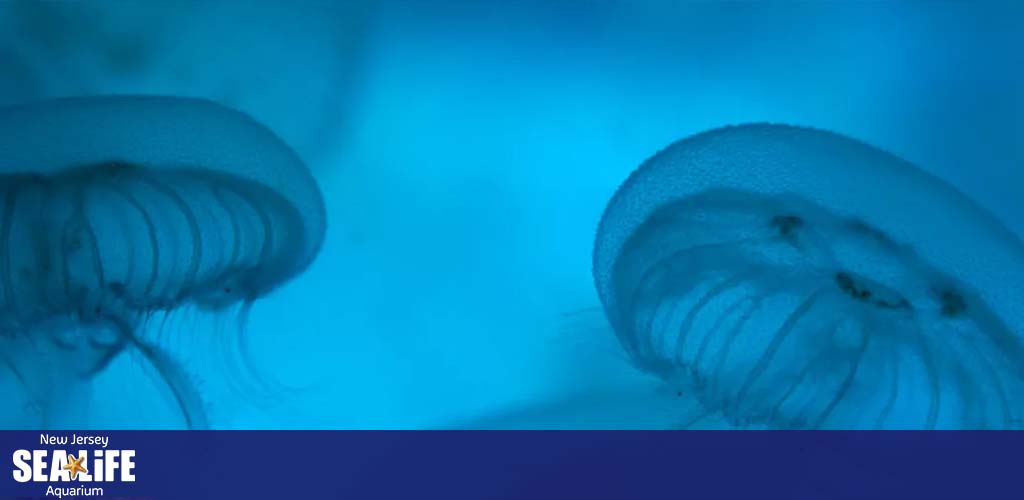 Get your dance moves ready and groove to the beat with the Moon Jellyfish! Inspired by the famous Studio 54, the exhibit has interactive lighting displays to enhance your experience. Jellyfish have been swimming around the vast ocean for over 650 million years now, isn't that amazing? It will be fascinating to watch these wonderful creatures swim around in person with your discount tickets from GreatWorkPerks
Seahorse Mangrove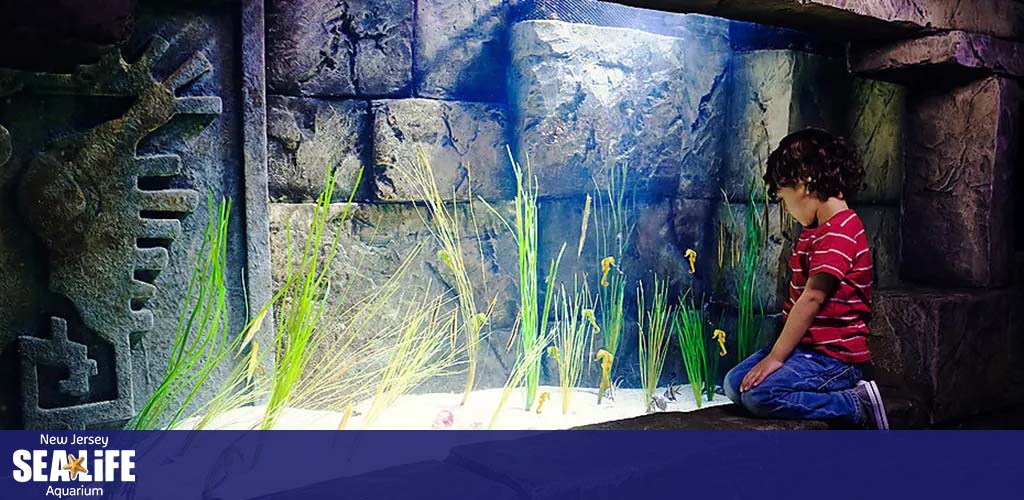 Themed after the New York Ballet, this exhibit will let you observe and admire multiple species of seahorses - also known as the "ballet dancers of the ocean." These playful little creatures will surely keep you entertained as they gracefully swim around! Purchase your discount SEA Life New Jersey tickets from GreatWorkPerks and enjoy this exhibit!
Stingray Bay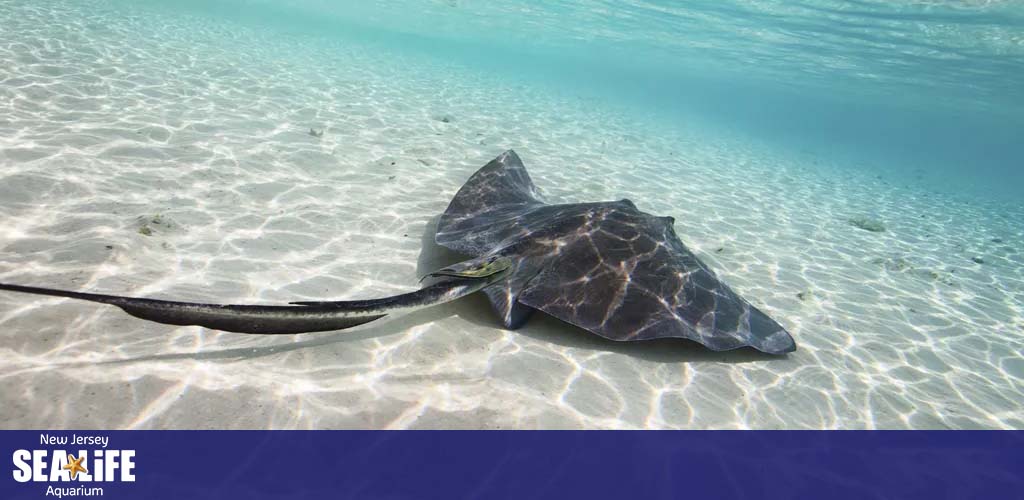 You will learn why stingrays are considered the "pilots of the ocean" as they adorably and happily glide through the water! This tropical airport-themed exhibit will show you fun things about these lovely creatures, along with an educator that will teach you more facts about them. These amazing creatures evolved from sharks around 150 million years ago! Watch and learn about them by purchasing your discount tickets from GreatWorkPerks
Frequently Asked Questions for SEA Life New Jersey
Are ticket reservations required?

Reservations are required. Buying your tickets in advance is highly recommended. Purchase your discount tickets from GreatWorkPerks today to save money and time!

What is SEA Life Aquarium New Jersey's location?

The address for the attraction is 1 American Dream Wy Suite A, East Rutherford, NJ 07073. Don't forget to buy your discount tickets from GreatWorkPerks before dropping by!

Where can I park?

The American Dream mall offers convenient parking areas to the guests. The first thirty minutes of parking are free, but after that, it costs $5.00 per vehicle for the day.

Are visits guided?

Visits to the aquarium aren't guided, and it is encouraged for the guests to explore the exhibits on their own. Typical visits usually take around 1 hour, but you may stay for as long as you wish.

Do you accept cash?

Most attractions ask guests to use bank cards as a form of payment instead of cash. No-fee cash-to-card machines are available as an option, though some guests that might be unable to use card payments may contact the guest services before their visit.

Do children need tickets?

Children aged 1 and under, get in for free. Be sure to buy your discount tickets from GreatWorkPerks to save money!

Are pets allowed inside?

Pets are not allowed inside the attraction. Service animals that will accompany guests with an impairment are welcome to enter.

Is the aquarium ADA-accessible?

Yes, the attraction is ADA-accessible. Please note there are no rentals available at the venue.

Can I bring my food and drinks inside?

The aquarium does not permit outside foods or drinks.
Last updated April 07, 2023.
Sea Life Aquarium New Jersey Tickets
General Admission

Adult (ages 13+)

Regular price $32.51

Discounted Price $24.39

Savings $8.12

Child(ages 2 -12)

Regular price $32.51

Discounted Price $20.39

Savings $12.12
Legoland Discovery Center Tickets
Legoland Discovery Center General Admission

Adult (ages 13+)

Regular price $32.51

Discounted Price $24.39

Savings $8.12

Child(ages 2 -12)

Regular price $32.51

Discounted Price $24.39

Savings $8.12