Check out other Sea Life Aquarium locations:
Purchase SEA Life Grapevine discount tickets from GreatWorkPerks for only $19.99! Save 15% off gate price.
---

SEA Life Aquarium Grapevine is open daily from 10 AM - 6 PM. They accept entries only until 90 minutes before closing time. Purchasing your tickets online in advance is strongly advised to avoid crowding and long lines. Hurry and buy your discounted SEA Life Grapevine tickets from GreatWorkPerks today to save time and money!
A Journey into the Deep with SEA Life Grapevine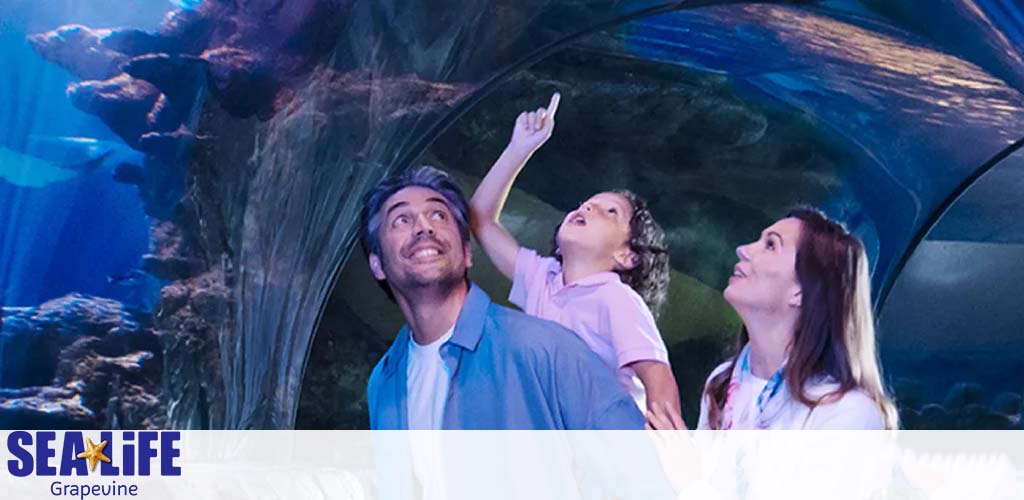 Discover a whole new world under the sea in SEA Life Aquarium Grapevine! See a fascinating view you've never seen before in the famed 360 Ocean Tunnel. Engage in fun and educational exhibits of friendly marine creatures, such as starfish in the Interactive Rockpools, caimans in the Rainforest Adventure, and rays in Stingray Bay!
Meet these friendly and incredible creatures for a fishy experience! There's no better way than to go on an adventure into the deep blue seas and learn while having tons of fun. Purchasing your discounted SEA Life Grapevine tickets from GreatWorkPerks will save you money and give you great family memories!
Buy your GreatWorkPerks discount SEA Life Grapevine tickets!
Hassle-Free Transaction, Easy and Fast!
Another benefit of purchasing with GreatWorkPerks is that you do not need to print your discount tickets. Consider your phone your new best friend because all you need to do is present your discount tickets at the gates, and in you go!
A City Underwater in SEA Life Aquarium Grapevine
A home to over 5,000 aquatic animals, SEA Life Aquarium Grapevine is welcoming guests to come hand-to-fin with some stunning creatures! Over ten interactive exhibits can be explored with your family, each giving different and memorable experiences. Educators are ready to answer any questions related to marine life, making your journey even more special.
With GreatWorkPerks, you can purchase your SEA Life Grapevine discount tickets at the lowest prices! Save money and have a wonderful time!
Sea Turtle Rescue Center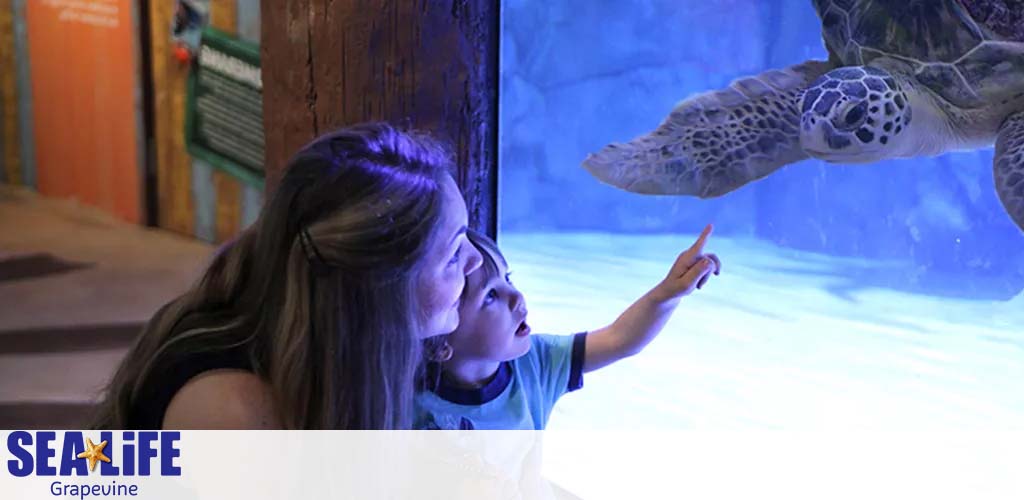 Drop by to say hello to one of the resident sea turtles, Scotti! This rescue center exhibit will give you a heartwarming experience as you witness the process of a successful rescue, rehabilitation, and release of wild sea turtles. In partnership with Animal Rehabilitation Keep, U.S. Fish and Wildlife Service, and other Texas sea turtle hospitals, SEA Life Grapevine Aquarium was the first SEA Life branch in the country to be permitted to take care of sick and injured sea turtles and release them back to the wild.
The exhibit also educates guests on what sea turtles face in the wild and how to help if you see one that needs help. It will be a valuable and touching experience for you and your little ones, but it's even better when you can save money by purchasing your discount tickets from GreatWorkPerks
Ocean Tunnel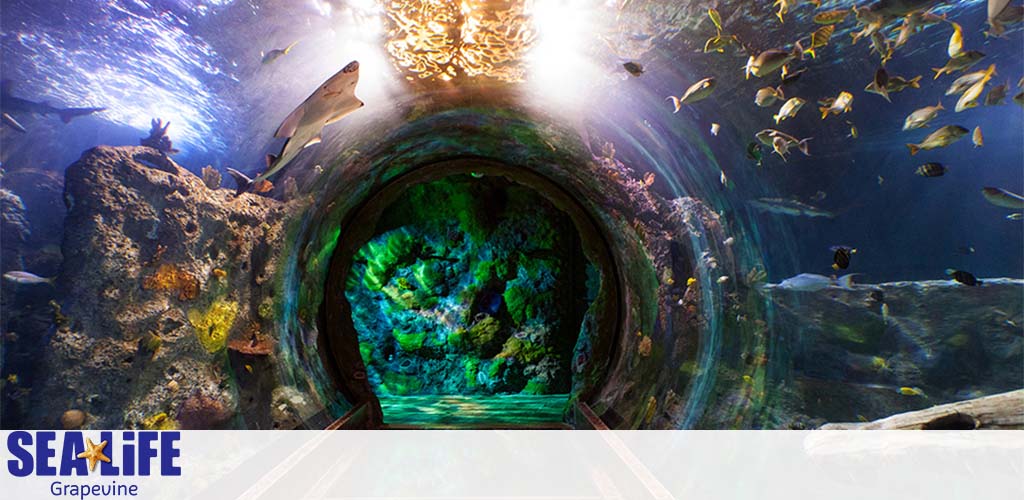 Surrounded by 160,000 gallons of water and several species of sharks, fish, rays, and rescued turtles, you can admire a FINtastic 360° view! Meet the nurse shark - one of the seven species of shark in the aquarium - Haggard, who weighs about 150 lbs! Watch schools of different fish species gently swim beside and above you with their shark friends and green sea turtles. It will be an unforgettable view - as if you're deep underneath the ocean full of incredible marine life.
Purchasing your SEA Life Grapevine discount tickets from GreatWorkPerks will guarantee you the lowest prices and a great time.
Rainforest Adventure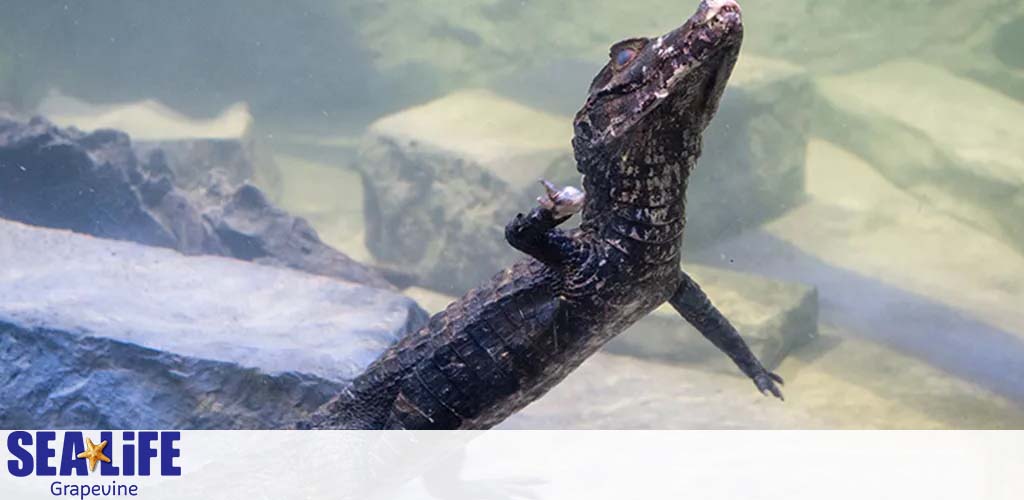 Step into a journey to the Amazon rainforest exhibit, where you can find the most fascinating and mysterious creatures. Say hello to two dwarf caimans, Mulder and Scully! You can also take a picture with Seneca, a reticulated albino python that's 13 feet long. If you're brave enough to go through the Piranha Tunnel - who knows, you might hear a piranha bark for the first time!
You can have this exciting and fun-filled adventure once you buy your SEA Life Grapevine discount tickets from GreatWorkPerks
Interactive Rockpools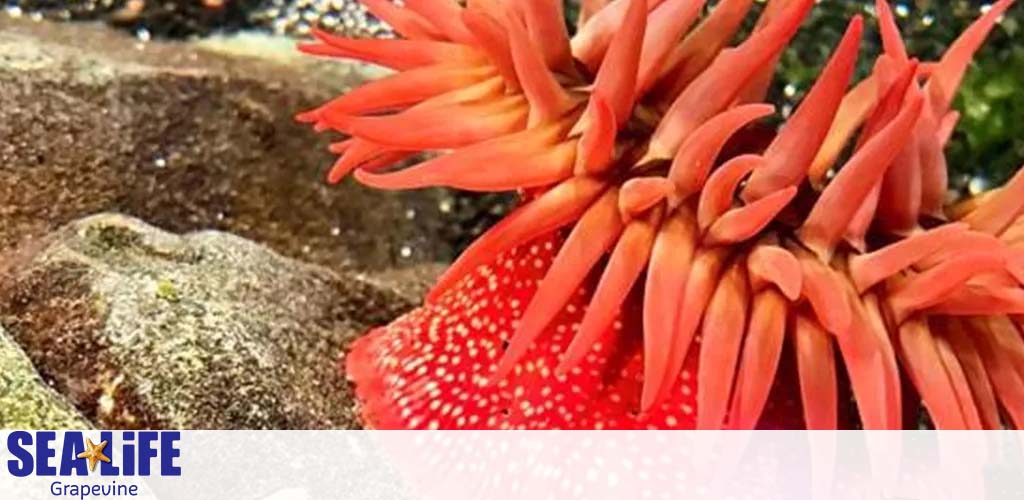 Made from the water left behind when the tide goes out, these interactive rockpools are home to several sea creatures! These incredible critters live in shallow pools and must be strong enough to adapt to different temperatures and the waves crashing over them - aren't they amazing? The rockpools give you a chance to touch live sea critters such as anemones and starfish!
GreatWorkPerks guarantees a unique experience with the lowest priced discount tickets!
Stingray Bay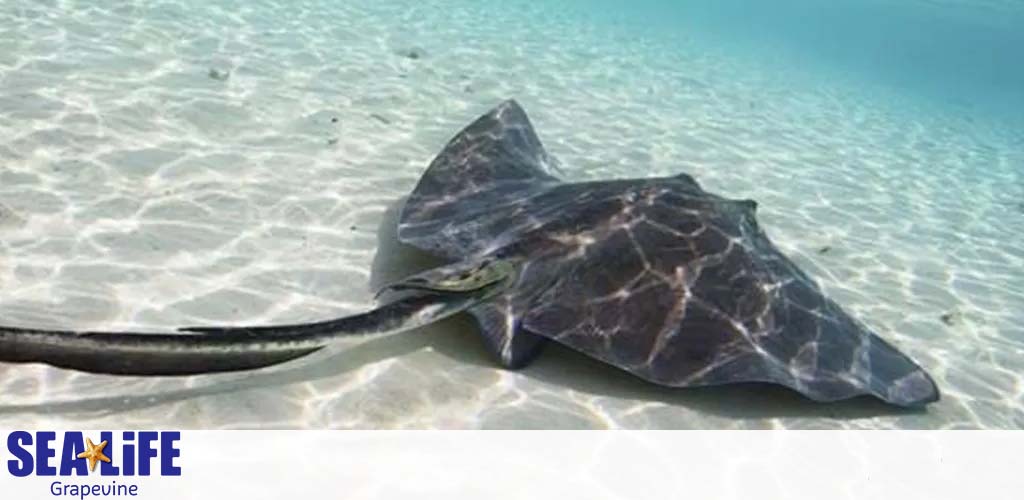 Did you know? Sea rays evolved from sharks 150 million years ago! These upbeat and happy creatures will teach you to glide your worries away and relax. The exhibit has four species of stingrays, and one is the cownose stingray! The secret behind their easy and smooth glides through the ocean is their skeleton being made of cartilage, making them lighter in weight. Watching them swim around gently and carefree will be a pleasant experience.
Buy your discounted SEA Life Grapevine tickets from GreatWorkPerks today and prepare for a refreshing journey!
Pollinator Garden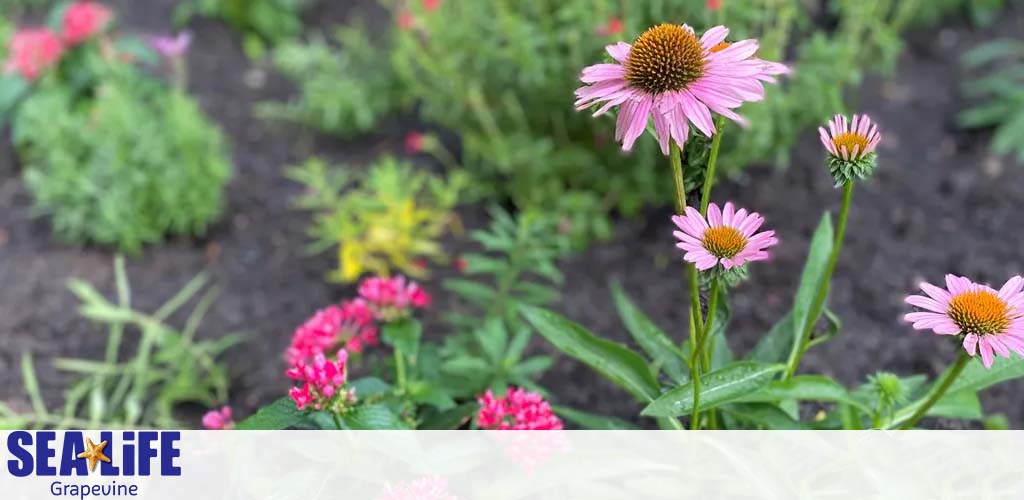 Sponsored by Calloway, the SEA Life Pollinator Garden is a significant project to show the importance of pollination and how humans depend on pollinators such as insects and birds for plants and fruits to reproduce! You may learn more about pollination and the conservation of gardens by visiting SEA Life Aquarium Grapevine with your discount tickets from GreatWorkPerks.
Frequently Asked Questions for SEA Life Grapevine
Are reservations required for the tickets?

For guaranteed entry and less waiting time, purchasing your tickets online is strongly advised. The attraction limits to 100 people per hour to avoid crowding inside. Hurry and buy your discount tickets from GreatWorkPerks today!

Where is SEA Life Grapevine located?

You can find the attraction at the Mills Mall, 3000 Grapevine Mills Pkwy, Grapevine, TX 76051. Remember to buy your discount tickets from GreatWorkPerks before making your trip!

Is there a parking area?

Since the attraction is inside Grapevine Mills, the parking is always free of charge. The recommended area to park is near Entrance 5.

Are outside food and drinks allowed?

The aquarium does not permit bringing outside food and drinks into the venue.

Can adults visit the Aquarium without children?

The attraction welcomes guests of any age. Those under the age of 16 must be with an adult (aged 18 and above).

Is same-day re-entry allowed?

For general admission tickets, re-entry is allowed throughout the day.

What if we're late for the reserved time?

The attraction can still accept you until two hours after your reserved time, but you may experience a longer than usual waiting time.

Are pets allowed inside?

The attraction does not permit bringing pets inside. However, service animals that help guests with disabilities are allowed.

Are there restrooms?

Yes. There are several restrooms with diaper-changing stations available within the attraction.

Is the attraction wheelchair-accessible?

The attraction is fully accessible for guests with disabilities and wheelchair users. Unfortunately, there is no rental service available for wheelchairs inside, but the Grapevine Mills Mall has them at Guest Services near Entry 1.
Last updated March 29, 2023.
Sea Life Aquarium Tickets
General Admission

Adult (ages 13+)

Regular price $22.72

Discounted Price $19.99

Savings $2.73

General Admission

Child(ages 2 -12)

Regular price $22.72

Discounted Price $19.99

Savings $2.73
Legoland Discovery Center & SEA LIFE Aquarium Dallas Tickets
Legoland Discovery Center+SEA LIFE Aquarium Standard Admission

Adult (ages 13+)

Regular price $37.88

Discounted Price $31.99

Savings $5.89

Legoland Discovery Center+SEA LIFE Aquarium Standard Admission

Child(ages 2 -12)

Regular price $37.88

Discounted Price $31.99

Savings $5.89
Legoland Discovery Center Dallas Tickets
Standard Admission

Adult (ages 13+)

Standard Admission

Child(ages 2 -12)