Check out other Sea Life Aquarium locations:
Purchase your discount Sea Life San Antonio tickets for only $17.59 vs. the $23.99 gate price!
Visit the aquarium today!

Dive deep and experience the interactive pool where you touch creatures, travel through a ring of schooling fish, and enjoy many breathtaking encounters in San Antonio's best aquarium in the city!
Buy your GreatWorkPerks discount Sea Life San Antonio tickets!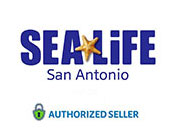 Hassle-Free Transaction, Skip the Lines!
Another benefit of purchasing with GreatWorkPerks is that you do not need to print your Sea Life discount tickets. Consider your phone your new best friend because all you need to do is present your discount tickets at the gates, and in you go!
What can you expect in Sea Life San Antonio?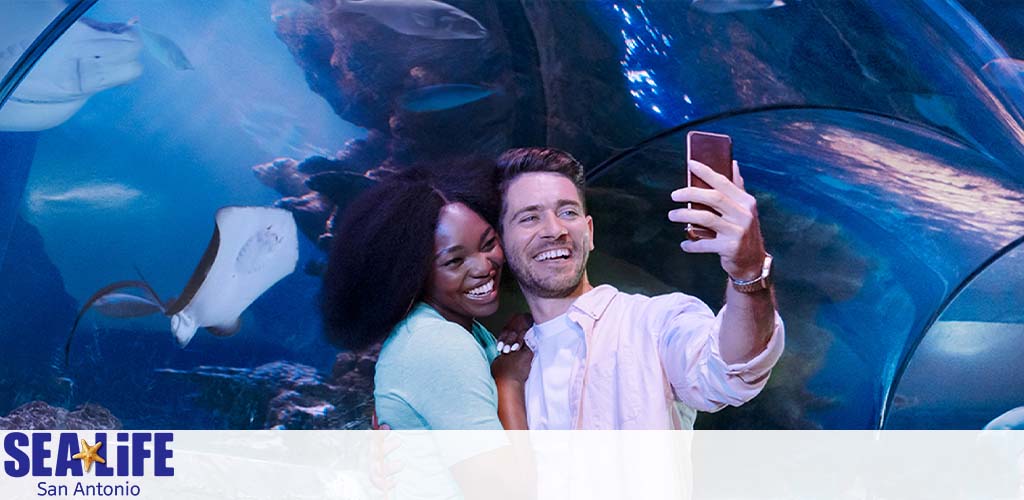 Take a journey in Texas' largest aquarium, located in San Antonio. You will be mesmerized by the underwater world that is waiting for you. Enter the underwater tunnel and meet hundreds of species of sea creatures. You will enjoy seeing the aquarium's abundant number of native sharks, jellyfish and even seahorses. You will be meeting all the creatures that live in coral-filled shores and others that live in the depths of our oceans.
360ᵒ OCEAN TUNNEL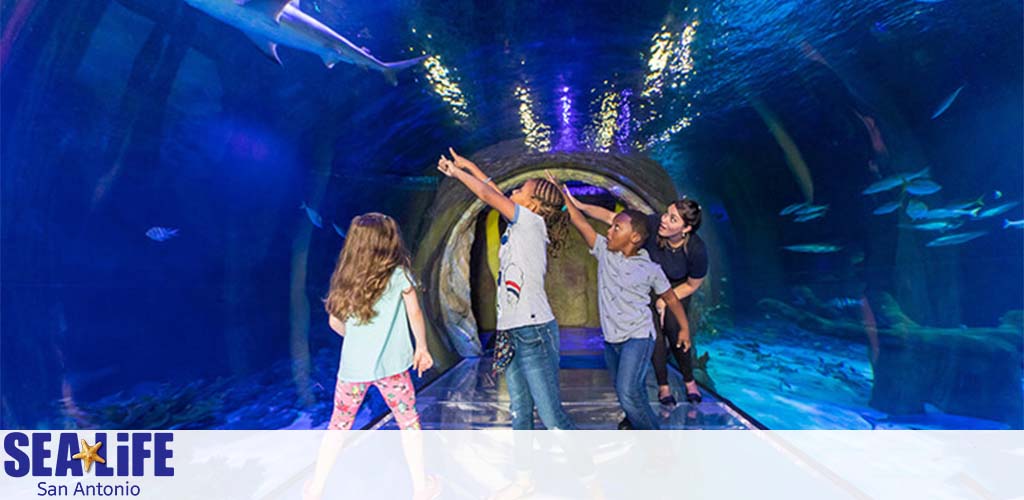 The aquarium is home to the city's only 360-degree Ocean Tunnel! Travel deep under this watery wonderland where you will meet sharks, stingrays and many other sea creatures the aquarium houses in its huge tank!
Go on a deep-sea adventure with your discount Sea Life San Antonio tickets from GreatWorkPerks today!
INTERACTIVE ROCK POOL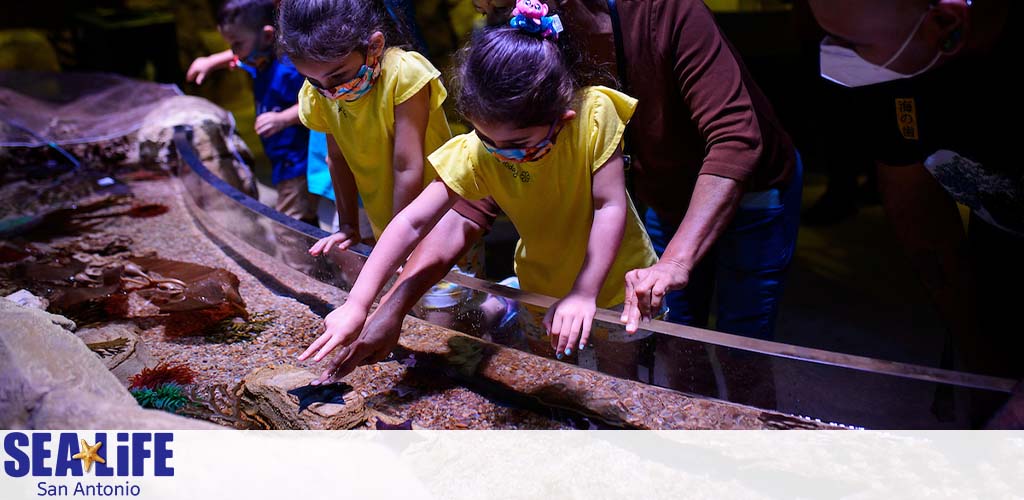 Get your hands wet in this interactive shallow pool where you will have the chance to touch a variety of fascinating and unique creatures. This exhibit is a perfect place to find out what a sea star or anemone feels like. Did you know that sea anemones look like plants, but they're actually alive just like the other fishes in the sea? These gelatinous creatures feel like jello, but look like flowers. Sea stars also roam the touch pool, and guests can often see their suction-cup tube feet clinging to the glass or the rocks.
Have fun at their interactive touchpool with your discount Sea Life San Antonio tickets from GreatWorkPerks today!
STINGRAY BAY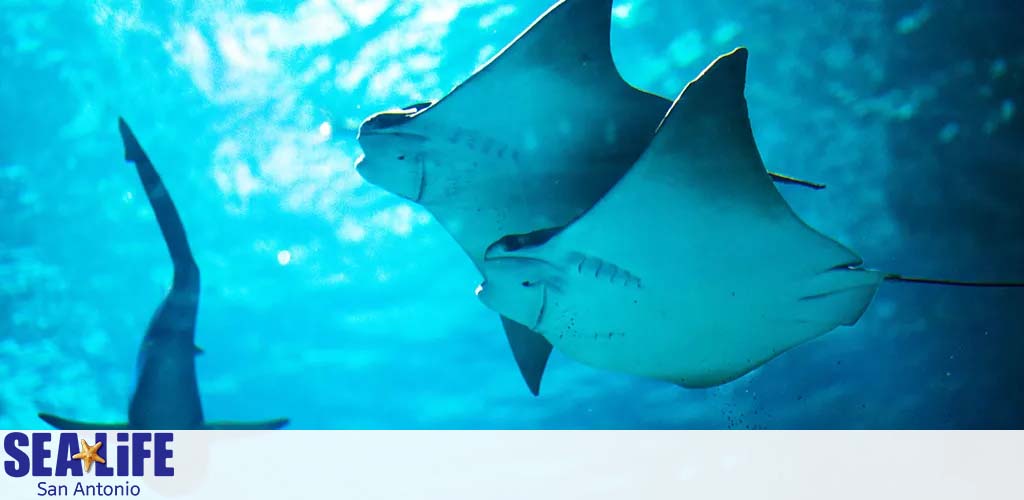 Explore San Antonio's Sandy Beach surrounded by bright tropical beaches full of beautiful palm trees and see stingrays swim across the white sand next to bright schools of fish. Stingrays mainly eat shellfish like clams and crabs, which they pull out of the sand using suction from their mouths. So, what about their notorious tails? They don't use their barbed tails to hunt, the barbs are solely for self-defense against other predators in the sea.
Have a fun time learning more about these fascinating creatures with your Sea Life discount tickets from GreatWorkPerks
SHIPWRECK EXHIBIT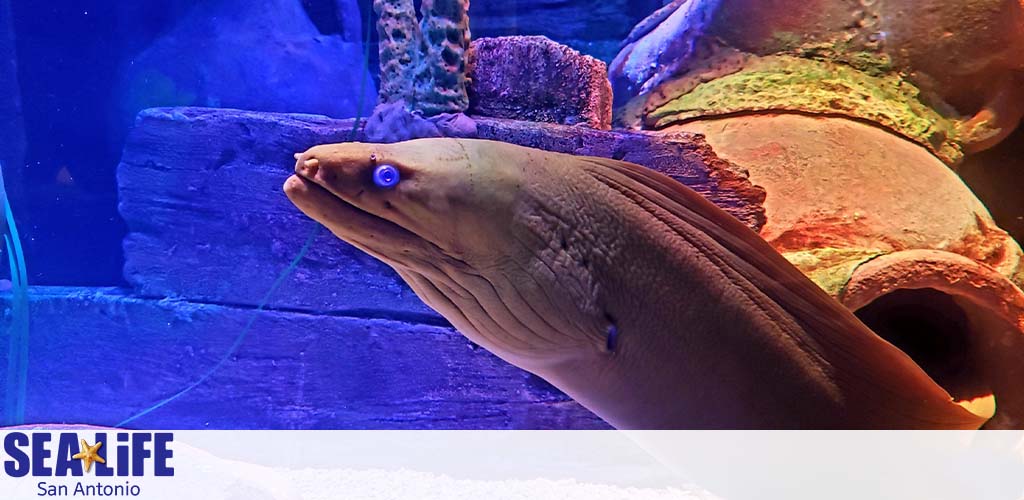 Dive into a deeply sunk shipwreck and spot some of the most unique creatures at this amazing aquarium. Explore a colorful reef full of live corals, schooling bannerfish, and a wave of beautiful coral fish! Don't forget to look out for the incredible six-foot-long green moray eel! This long and skinny fishy friend has two sets of jaws and tiny teeth!
Enjoy the views with your family and friends with your Sea Life discount tickets from GreatWorkPerks
SEAHORSE MANGROVE EXHIBIT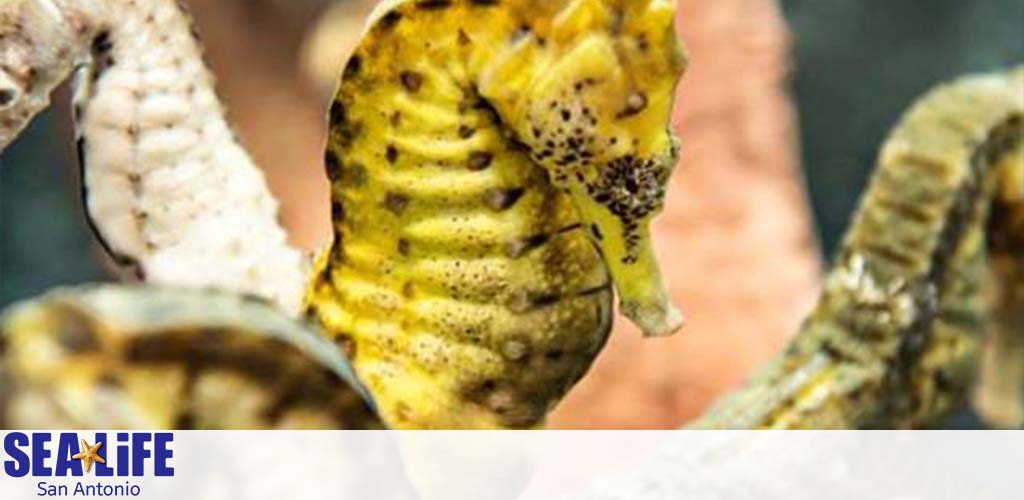 They may all look the same but there are 2 different species of these unique creatures in the Seahorse Mangrove! Kids of all ages can see these beautiful creatures in their specially created habitat by the aquarium. Be on the lookout for the famous Alligator pipefish and the longnose hawkfish!
Enjoy the views with your family and friends. Purchase your Sea Life discount tickets from GreatWorkPerks today!
Frequently Asked Questions for Sea Life San Antonio
Are reservations required for Sea Life San Antonio tickets?

Reservations are not required, though buying discount tickets through GreatWorkPerks online is highly recommended to save time and money!

What are their operating hours?

Sea Life's opening hours are normally from 10 am- 6 pm for the whole week but there's a chance that their schedule may change without prior notice. We recommend checking their calendars for any changes they have made.

Where is Sea Life San Antonio located?

You can visit the aquarium at Shops at Rivercenter in 849 E Commerce St, San Antonio, TX 78205. Don't forget to buy your discount Sea Life San Antonio tickets from GreatWorkPerks before dropping by!

Are face coverings required?

Yes, face coverings are highly recommended for guests during their visit.

How will social distancing measures be enforced?

Guests will be guided with directional markings, allowing them to better distance themselves while exploring the attraction. Their employees will also remind guests to maintain a respectful distance if necessary.

Are visits guided?

Visits to the aquarium are not guided. A typical visit takes approximately 1 hour, but you are welcome to stay for as long as you wish.

Is the aquarium suitable for visitors with disabilities and wheelchair users?

Yes, they are fully accessible for visitors with disabilities and wheelchair users. They do not provide wheelchair or stroller rentals at their attraction though.

Do I need to print my tickets?

Tickets purchased online don't need to be printed, as they can be easily scanned from your mobile device.

Can I bring my own food and drinks?

They do not have any food or drink options inside the aquarium. Except in the case of medical needs, they do not allow any food or drinks inside the aquarium.
Last updated March 29, 2023.
Sea Life Aquarium Tickets
General Admission

All Ages

Regular price $23.99

Discounted Price $17.59

Savings $6.40
Legoland Discovery Center & SEA LIFE Aquarium San Antonio Tickets
SEA LIFE + LEGOLAND Discovery Center General Admission

All Ages

Regular price $37.99

Discounted Price $30.39

Savings $7.6
Legoland Discovery Center Individual Admission Tickets
LEGOLAND Discovery Center Individual Admission

All Ages

Regular price $24.99

Discounted Price $18.39

Savings $6.60