Buy your Superblue Miami discount tickets and enjoy up to 10% savings!
Seize the opportunity. "Trippy, Meditative, Beautiful," raves The New York Times!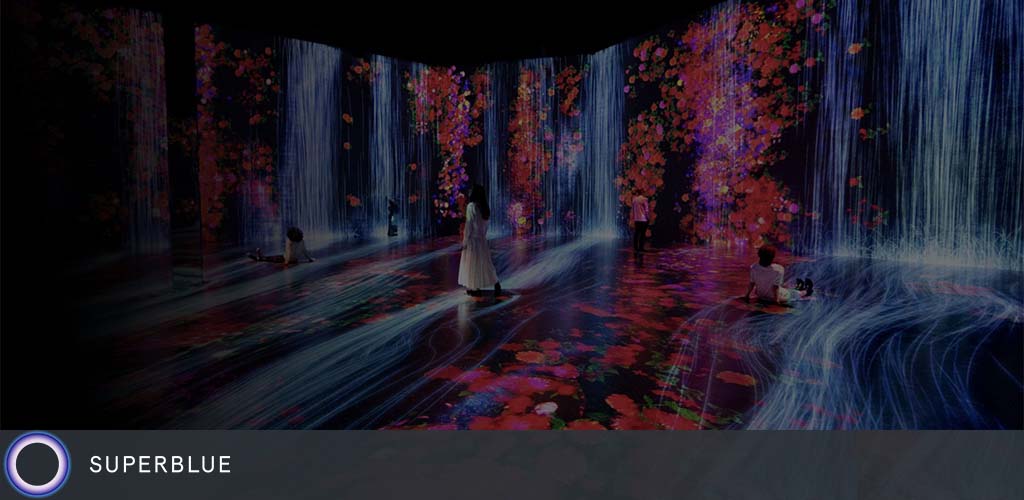 Go through mirrored mazes, breakthrough to other realms, and immerse yourself in a dazzling light show. Evocative. Impactful. Audacious. Superblue includes cutting-edge artists from around the globe so that you can have an incredible experience. These creators expand the possibilities of art, giving audiences moving works designed to amaze visitors.
Buy your GreatWorkPerks discount tickets today and experience an art gallery in a brand-new way. This is an unforgettable experience, so get ready to touch some art!
The LOW-PRICED Superblue Miami Discount Tickets
Hassle-Free Transaction, Skip the Lines!
Another benefit of purchasing from GreatWorkPerks is that you do not need to print Superblue Miami tickets. Consider your phone your new best friend because all you need to do is present them at the gates, and in you go!
Frequently Asked Questions (FAQs)
Do I need a reservation to enter?

Yes. During checkout, pick a date and time that works best for you.

How do I get the 10% off from GreatWorkPerks

Discounts are automatically applied at checkout – no need to put in a voucher code.

What are the operating hours of the Superblue Art Gallery in Miami?

You will find their hours below. Please be sure to check the official website for more up-to-date information.

Monday to Thursday: 11:00 AM to 7:00 PM
Friday to Saturday: 10:00 AM to 8:00 PM
Sunday: 10:00 AM to 7:00 PM

Where is the art gallery located?

It is located at 1101 NW 23 Street, Miami, FL 33127.

Will I get a refund if I can't attend my scheduled visit?

Refunds are unfortunately not offered, but rescheduling is possible until 24 hours before your visit.

Aside from the admission to Superblue, what else is included?

You can access multiple interactive galleries and installations.

Can I bring a camera inside the art gallery?

Yes, taking videos and non-flash photography is welcome throughout the experience.

Is the art gallery wheelchair-accessible?

Yes!

How soon do I get my Superblue Miami discount tickets from GreatWorkPerks

You will get them instantly!

Do I need to print my GreatWorkPerks tickets?

No need. Just show your electronic Superblue Miami tickets at the entrance to enter.
Superblue Miami Tickets
Superblue Miami

Child (3-12)

Discounted Price starts at $27.35

Senior (65+) / Student / Military

With a valid photo ID

Discounted Price starts at $29.06

Adult (13-64)

Discounted Price starts at $30.77

**Prices are dynamic and may change without notice. Purchase your tickets in advance to get the lowest prices.