Overview
About The Guggenheim
The Guggenheim in New York City is full of modern art; even the building itself, which is reminiscent of a beehive, is a work of art. On display are exhibits of modern French, Impressionist, and Post-Impressionist art, and some of the pieces were created by Monet, Picasso, Kandinsky, and other renowned artists. While there are many permanent exhibits at the Guggenheim, a myriad of temporary exhibits that you will not want to miss often come to the museum. Reserve your tickets today to view these modern masterpieces!
Why pick GreatWorkPerks
Our company guarantees to give you discounted tickets to your favorite attractions at the best price. We strive to offer the cheapest tickets and passes possible and great corporate benefits to thousands of companies. Buy now to get some great savings today!
What's New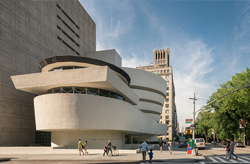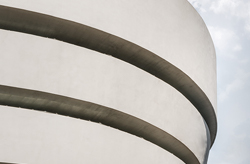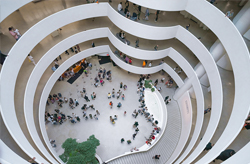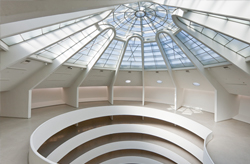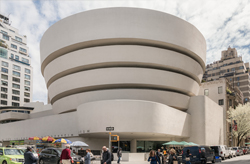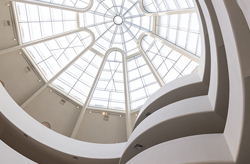 The Guggenheim Tickets
Adult

(Ages 13-64)

Regular price $25.00

Discounted Price $20.50

Savings $4.50

Disabled Visitor

(Ages 1-12)

Regular price $18.00

Discounted Price $14.76

Savings $3.24

Senior

(Ages 65+)

Regular price $18.00

Discounted Price $14.76

Savings $3.24

Student

Regular price $18.00

Discounted Price $14.76

Savings $3.24

Kids FREE

(Ages under 12)