Buy your discount tickets for Tampa Zoo for only $13.50 through GreatWorkPerks! Save 19% vs gate price.
What to expect in Tampa Zoo?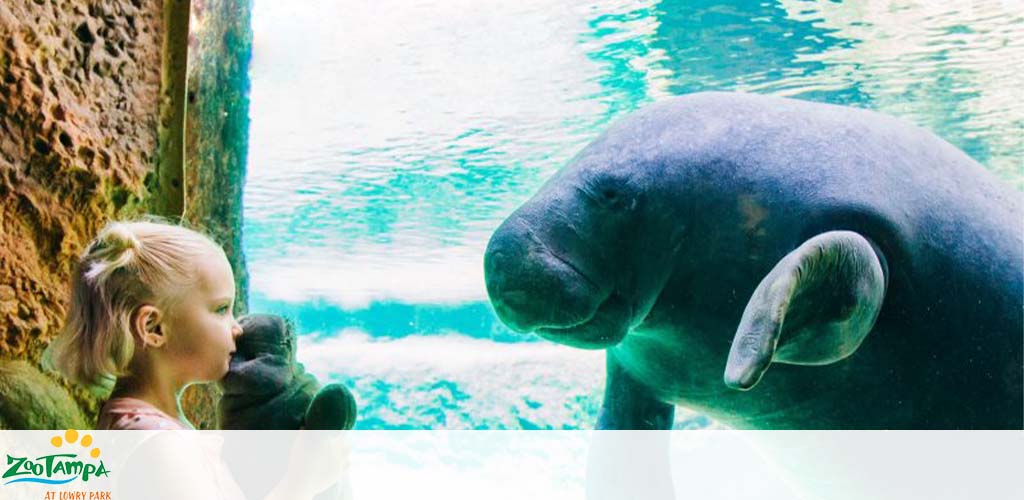 The zoo has many rides and attractions, for example, the Safari Expedition, bird aviaries, preservation theaters and even some roller coasters and water rides! The main animal preserve you will be able to visit is the Manatee Mangrove. You will be able to learn about the life-saving actions that the caregivers of wild manatees at the David A. Straz, Jr. Critical Care Center, one of the four federally permitted manatee rehabilitation centers in the U.S. Get the chance to learn from their expert animal teams to know what it takes to rescue, rehabilitate, and release these majestic animals back to Florida waters.
What are you waiting for?
Tampa Zoo has animals from Asia to Africa and even from native Florida. You will get the chance to come up close with the residents of this awe-inspiring zoo.
Buy your Tampa Zoo Discount Tickets from GreatWorkPerks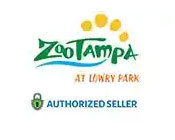 Hassle-Free Transaction, Skip the Lines!
Another benefit of purchasing from GreatWorkPerks is that you do not need to print your Mirror Maze American Dream discount tickets. Consider your phone your new best friend because all you need to do is present your e-tickets at the gates and in you go!
Frequently Asked Questions for Tampa Zoo
Are reservations required to visit the zoo?

No, reservations are no longer required to visit Tampa Zoo.

Where is Tampa Zoo located?

The zoo is located at 1101 W. Sligh Ave. Tampa, FL 33604. Book now to get your discount for your Tampa Zoo tickets from GreatWorkPerks today!

What are Tampa Zoo's operating hours?

The zoo's operating hours usually start at 9:30 AM till 5:00 PM 7 days a week. Their operating hours vary on certain holidays, so it's recommended to check their schedule in their calendar beforehand.

Is there a parking fee at the zoo?

Parking at Tampa Zoo is free for all guests. Zoo Members get access to preferred parking, subject to availability.

Is it possible to re-enter the zoo?

Re-entry is allowed with a wristband. Ask an attendant at the Zoo exit for a wristband before leaving the park.

Can you rent wheelchairs, strollers, or ECVs at Tampa Zoo?

Yes, the zoo offers rentals for wheelchairs, strollers and ECVs. A limited quantity of manual wheelchairs and ECVs are available for rent inside ZooTampa on a first-come, first-served basis. Rental fee plus a held photo ID as a deposit are required to rent a manual or electric wheelchair. Personal wheelchairs or ECVs are welcome inside the Zoo.

ZooTampa offers stroller rentals on a first-come, first-served basis, also. Rental fee plus a held photo ID as a deposit are also required to rent a stroller. Please note rental fees are subject to change without notice.

Rental Fees including tax:

Strollers: $13
Manual Wheelchairs: $12
ECVs: $38

Can I bring my own food and drinks inside the zoo?

The zoo offers a variety of delicious food for guests at several restaurants and concession stands. The park does allow bottled water, small snacks, and dietary or medical foods but packaged food, drinks, and alcohol are not allowed inside. For the convenience of their guests, there is a picnic area located outside the park near the main parking lot so you can eat in this area.
Last updated September 19, 2023.
Tampa Zoo Tickets
Zootampa at Lowry Park: Souvenir Cup

Regular price $16.99

Discounted Price $13.50

---

Zootampa at Lowry Park: General Admission

Child (Ages 3-11 yrs)

Regular price $37.95

Discounted Price $31

Adult (12+) 2023

Regular price $47.95

Discounted Price $40.00

---

Zootampa at Lowry Park: Pay for a Day

Child (Ages 3-11 yrs)

Regular price $37.95

Discounted Price $35.50

Adult (12+) 2023

Regular price $47.95

Discounted Price $45.00

---

Zootampa at Lowry Park: General Admission + Souvenir Cup

Child (3-11) 2023

Regular price $54.94

Discounted Price $45.00

Adult (12+) 2023

Regular price $64.94

Discounted Price $52.00

---

Zootampa at Lowry Park: Pay for a Day + Souvenir Cup Package

Child (Ages 3-11 yrs)

Regular price $54.94

Discounted Price $50.00

Adult (12+) 2023

Regular price $64.94

Discounted Price $57.00

---