Buy Seaplane Adventures tickets through GreatWorkPerks today and enjoy our super discounts!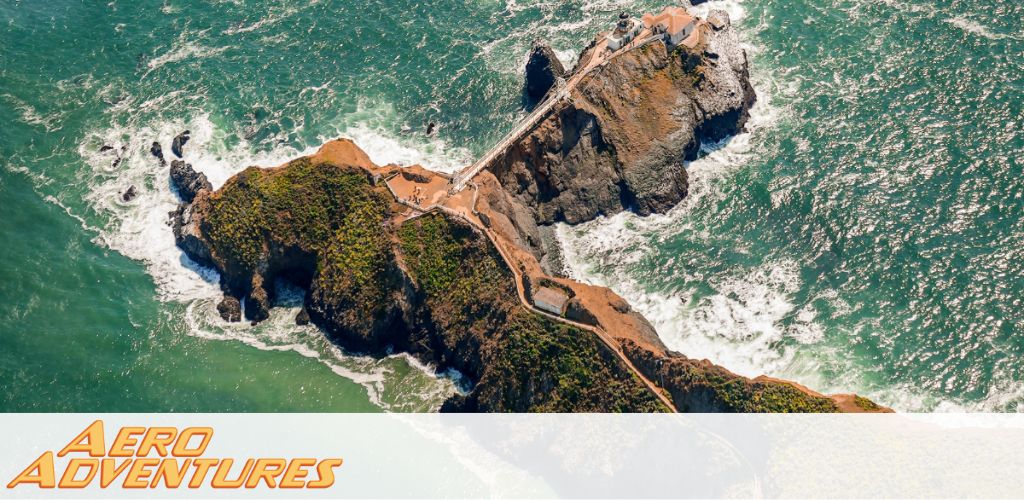 Overview
Immerse yourself in an unparalleled adventure as you embark on a one-of-a-kind journey to discover the breathtaking beauty of the San Francisco Bay. Get ready to be captivated as you take to the skies, soaring above the glistening waters in either a magnificent seaplane or a thrilling helicopter. Witness the city's iconic landmarks unfold before your eyes during takeoff, and marvel at the stunning aerial view that awaits you!
Whether you choose the graceful elegance of a seaplane or the exhilarating speed of a helicopter, expect to be stunned as you uncover the hidden gems and iconic sights that make San Francisco Bay a true marvel. Lose yourself in the enchanting atmosphere as you hover over the Bay, treating yourself to a unique perspective like that of a graceful hummingbird. Take off on a journey that will leave you breathless as you witness these remarkable sights from the sky. Enjoy a captivating day trip adventure or indulge in a whirlwind tour of the famous city attractions within 30 minutes. Get your GreatWorkPerks Seaplane Adventures tickets today!
Departure Location:
Tours leaves from the Mill Valley Seabase in scenic Marin, just 10 minutes away from the Golden Gate Bridge.
The LOWEST-PRICED Seaplane Adventures Discount Tickets
Hassle-Free Transaction, Easy and Fast!
Another benefit of purchasing from GreatWorkPerks is that you do not need to print your Seaplane Adventures discount tickets. Consider your phone your new best friend because all you need to do is present your e-Seaplane Adventures tickets at the gates, and in you go!
Have any questions or concerns? Feel free to reach out to us through:
Top Seaplane Tours
Norcal Coastal Seaplane Tour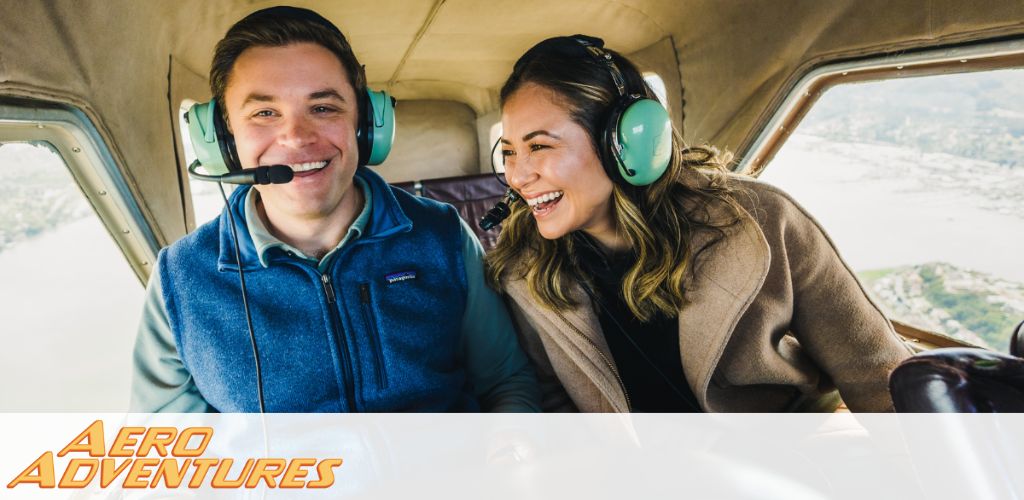 Experience the pure delight of setting off on a captivating 55 to 60-minute tour, where you will be transported to new heights above the breathtaking landscapes of NorCal and the mesmerizing California coastline. Experience the breathtaking spectacle of crashing waves harmoniously merging with the vast expanse of West Marin's pristine beaches. Set off on a scenic journey along the picturesque coastline, where nature's forces gracefully converge with the iconic Golden Gate Bridge and the captivating landmarks that adorn the lovely cityscape of the most beautiful metropolis.
Sunset Champagne Seaplane Tour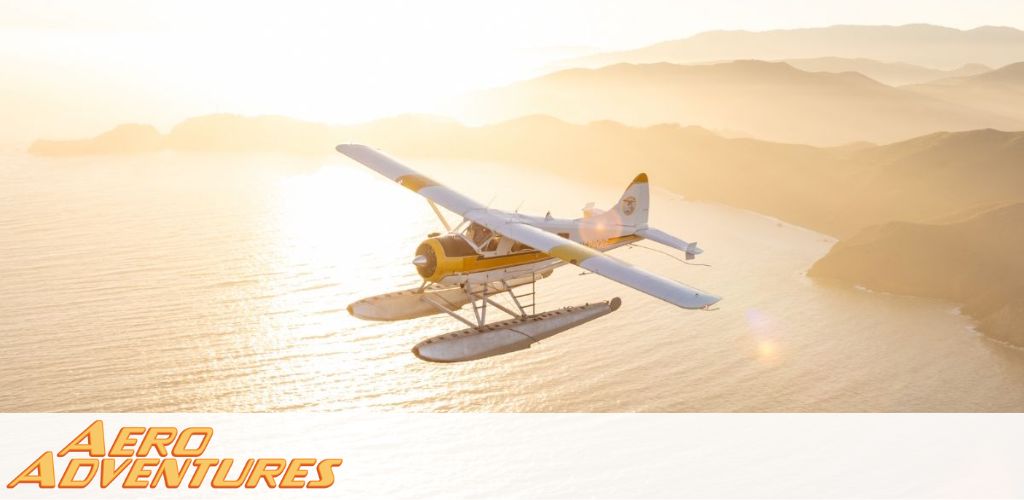 Indulge in the beautiful thrills of savoring flutes filled with the finest champagne at the luxurious Seabase just moments before going on your exciting tour. Experience the breathtaking spectacle of twinkling lights illuminating the wonderful seaside town of Sausalito while the iconic Golden Gate Bridge and the magnificent cityscape of San Francisco lie beneath you. Embark on a mesmerizing journey as you soar through the skies at a cruising altitude, immersing yourself in the breathtaking beauty of San Francisco's most renowned beaches and the stunning Crissy Field waterfront.
Tour Duration: 35 to 40 minutes. Tour duration may change over time.
Golden Gate Seaplane Tour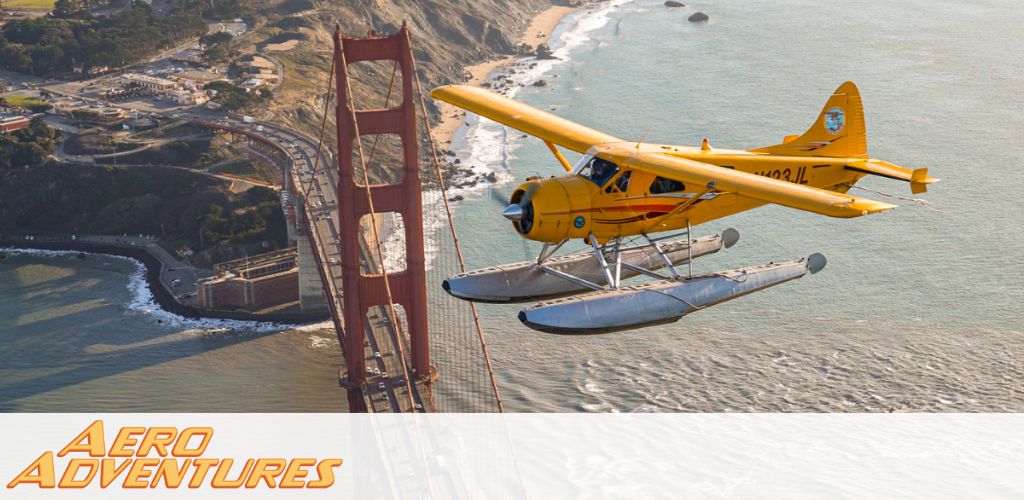 Launch from Marin County's waterways, the gateway to the rest of California from San Francisco. Take off on a seaplane adventure over the famous San Francisco Bay and soar through the gateway. Flying in a beautifully restored DeHaviland Beaver seaplane, you can look down on the massive red arches of the bridge. As your plane flies over Richardson Bay in Sausalito, your pilot will provide a historical narrative that complements the breathtaking scenery.
Tips: Book at least one to two weeks early to guarantee a flying slot!
Top Helicopter Tours
Top Helicopter Tours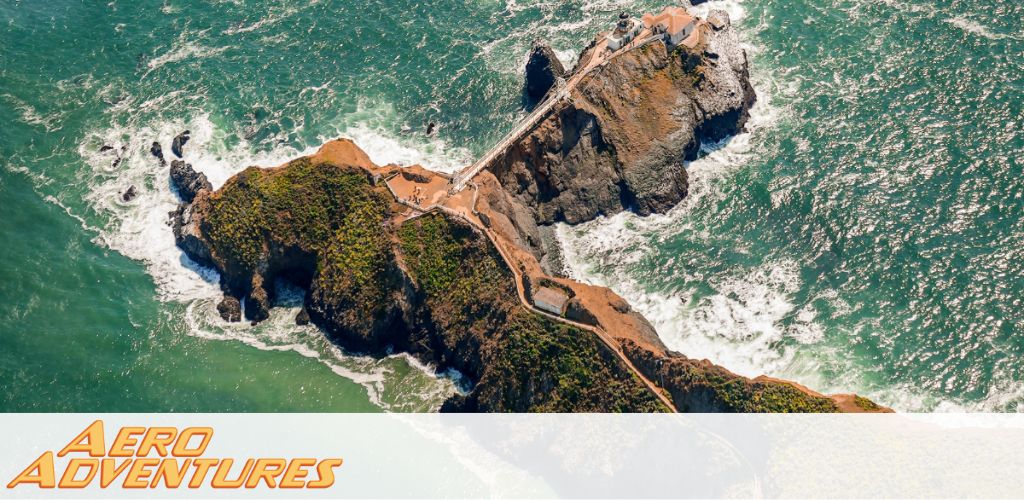 The Bay Area and San Francisco are stunning, and our most popular helicopter tour is the ideal way to take in the scenery. View the Golden Gate Bridge and Downtown San Francisco from afar, and travel between Alcatraz and Angel Island for island-hopping fun! The AStar Helicopter pilot doubles as a tour guide as you soar above the Bay Area's most famous attractions. Get your Seaplane Adventures discount tickets through GreatWorkPerks today!
Alcatraz City Sites Helicopter Adventure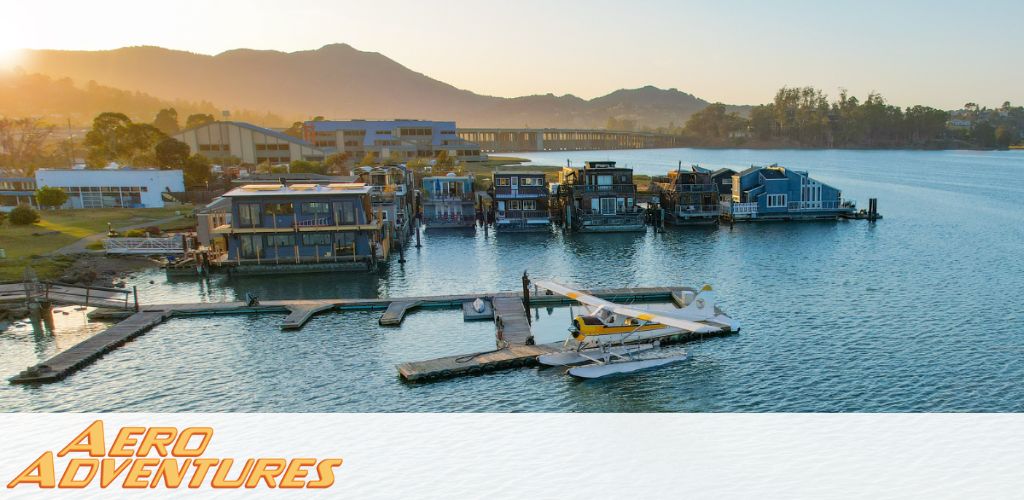 As you take off from the seaport's helipad, you can hear exciting tales about the Bay Islands. While flying over San Francisco's historic Alcatraz and Angel Islands, your pilot will guide you through orbital views of both islands. View the structures on this rocky outcrop from above while reading about the Escape from Alcatraz. The most unforgettable experience includes flying across San Francisco Bay and landing safely at Commodore Heliport in Marin.
GreatWorkPerks Tips and Tricks for You!
GreatWorkPerks Tips and Tricks for You!
Though a reservation is optional, as the Seaplane and Aero Adventures accept walk-in clients, booking your chosen tour in advance is highly recommended to guarantee that you get a flying schedule of your choice. After you purchase your Seaplane Adventures discount tickets from GreatWorkPerks, you can visit their page to make the reservations.
Buy your discounted Seaplane Adventures tickets online.
To save more on your next Air Tour trip at Seaplane, we highly suggest you buy your tickets online! Enjoy exclusive perks and save up to 55% off each when you buy your Seaplane Adventures tickets through GreatWorkPerks It's easy and hassle-free!
Arrive at the departure location early.
Whether you have your Seaplane Adventures discount tickets booked or will head straight to the gate, arriving early at the location is advised, as many guests want to experience the same excitement. If you have a reservation, arrive at least 30 minutes, and if you want to do a walk-in, try to arrive as early as you can before the first flight schedule.
Avoid bringing unnecessary things!
As capacity and weight limitations may apply per tour, we advise our dearest guests to avoid bringing unnecessary items. For more details, check each tour's guidelines on Seaplane's official website.
Frequently Asked Questions
Do I need to make a reservation with my GreatWorkPerks Seaplane Adventures tickets?

No. Reservations are optional, and you can go straight to the attraction with our discount tickets. However, we do recommend you book in advance if you want to fly on your desired date and time.

Where is Seaplane and Aero Adventures located?

It is located at 242 Redwood Highway Frontage Rd, Mill Valley, California, 94941.

What are the Seaplane's operating hours?

Operating hours and flying schedules may vary per day. Please check their official website to get the most updated information.

Are Seaplane Adventures tickets refundable?

No. All Seaplane Adventures tickets are non-refundable, non-exchangeable, and non-returnable.

Is there free parking?

Yes! Free parking is available at the Seabase or heliport of the location.

Are Seaplane air tours child-friendly?

Seaplane air tours are 100% guaranteed to be child-friendly! All guests, including infants and children, are allowed onboard.

Should I buy my child a separate Seaplane Adventures discount ticket?

Children ages 0 to 2 may fly on parents' laps for free; however, kids ages three and above should pay Per Person Seaplane Adventures ticket tour rate.

How early should I arrive?

Guests are required to arrive at least 30 minutes before their scheduled flight. Any late arrivals and missed flights will not be refunded.

Can I reschedule my flight?

We understand that plans may change. To reschedule, you may refer to the following:

For Seaplane tours:

Seaplane offers a 48-hour cancellation or reschedule policy. Rescheduling within 48 hours will not be eligible for a refund.

For Helicopter tours:

Helicopter tours have a 72-hour reschedule or cancellation policy.

Cancellations made within 48 hours before the flight schedule will not be refunded.

What happens if the weather is bad?

For your safety, all flights are weather permitting. In case of cancellation, your flight schedule can be rebooked up to one year from the original flight date.

How soon can I receive my Seaplane Adventures discount tickets from GreatWorkPerks

Instantly! Please note that these are e-tickets sent to your email, along with your receipt. You may save your Seaplane Adventures tickets to your smartphone or have it scanned at the ticket booth.

Do I need to print my Seaplane Adventures tickets?

No. Show your Seaplane Adventures discount tickets through your mobile device for faster and easier entry. Enjoy your paperless travel with GreatWorkPerks
Seaplane & Aero Adventures in San Francisco Tickets
Must Use GreatWorkPerks Promo Code at check out.

Promo Code

GWP2023

Seaplane Tours

Alcatraz City Site Tour

Discounted Price From $239.00

Golden Gate Tour

Discounted Price From $289.00

Greater Bay Area Tour

Discounted Price From $339.00

NorCal Coastal Tour

Discounted Price From $389.00

Sunset Champagne Tour

Discounted Price From $379.00

Morning in Marin & Seaplane Tour

Discounted Price From $449.00

Helicopter Tours

20-Minute Helicopter Tour (Alcatraz City Sites Helicopter Adventure)

Discounted Price From $319.00

30-Minute Helicopter Tour (Golden Gate Helicopter Adventure)

Discounted Price From $379.00

Helicopter Sunset Champagne Tour

Discounted Price From $550.00