Check out other Big Bus Tours locations:
Buy your GreatWorkPerks Big Bus Tours San Francisco discount tickets today starting at $39 and save up to 20%!
Service updates starting on November 1st, 2023.
Muir Woods tour.
Departure Times:

8:30am and 1:30pm.

Duration of Tour:

4.5 hours.
This now allows for 45 minutes in Sausalito.
3 in 1 tour.
Departure Time:

8:30 am.

Duration of Tour:

9.5 hours.
This now allows for 1 hour and 30 minutes in Sausalito.
Full Day Wine Tour.
Departure Time:

8:30am.

Duration of Tour:

9 hours.
This allows us to beat rush hour in the afternoon.
For downtown pickups please call +1 415-345-8687. Downtown pick ups are now at 8 am on the Post street entrance of the Westin St. Francis.
We will be moving our stop 4 on to Steuart street white zone. Across the Justin Herman Plaza Bocce Courts.
Holiday Lights Tour that starts November 30th 2023.
The tour starts at 6:30 pm at Union Square.
It is a 90 minute tour with a live Tour Guide on the bus.
The tour ends at Ghiridelli Square.
Each Ticket has a free Hot Chocolate coupon for Ghirdelli.
Has a $10 off coupon for a $30 purchase at Square Pie Guys.

Take a Big Bus Tour and see the highlights of San Francisco! This outdoor exploration will take you to all the biggest attractions in the city, where you can learn about and visit each one!
You can hop on and off the bus as often as you want with your flexible ticket, allowing you to stay and take some pictures at one of the city landmarks or spend the day exploring – do whatever you please! While listening to their engaging commentary, you will enjoy breathtaking views of the city's prominent monuments from the comfort of one of their open-top buses.
Fun Express offers Big Bus Tours discount tickets so that you may see all the top sights in San Francisco, from Union Square to the popular Lombard Street, the packed Fisherman's Wharf to the breathtaking Golden Gate Park, and so many other cool places!
Hop on and off with us and enjoy your day through Big Bus Tours San Francisco sightseeing experience!
Count on GreatWorkPerks for your San Francisco Big Bus discount tickets
We sell the most affordable tickets!
GreatWorkPerks is an authorized seller of Big Bus San Francisco discount tickets. We are one of the largest sellers of discount Big Bus Tours San Francisco tickets in the country, and we couldn't have thrived for over 30 years if we weren't highly trusted by our customers. We would love for you to come join our family and enjoy the best prices for Big Bus San Francisco discount tickets as well as other attractions nationwide!
No-hassle transaction!
Another benefit of purchasing from GreatWorkPerks is that you do not need to print your discount San Francisco Big Bus tickets. Consider your phone your new best friend because all you need to do is present your Big Bus tickets at the gates and in you go!
Enjoy a tour of the city on the Big Bus Tours San Francisco
Flexible Tours
The San Francisco bus trip is "hop-on, hop-off" meaning you can board or leave the bus at any of the carefully planned stops. There are various routes for these hop-on, hop-off San Francisco bus trips. Get on or off at any of the stops and enjoy the beautiful scenery of city. After taking a few selfies, you can hop back on the tour bus and continue on to your next touristic site.
On-board Entertainment
Listen to the digital commentary of Big Bus Tours San Francisco! It is available in 10 languages and the tour offers complimentary headphones.You will have a great time, and lear many new facts and interesting information about the city! The city's history as well as its famous landmarks, will be narrated to you. Choose from these ten different languages to listen to the pre-recorded commentary:
English
French
German
Spanish
Italian
Korean
Brazilian Portuguese
Japanese
Cantonese
Mandarin Chinese
Glance or Hop off at the City's Must-See Attractions
Use your Big Bus discount ticket to see San Francisco's top attractions. Visit iconic locations, including Haight Ashbury and the breathtaking Golden Gate Bridge. This tour provides a wholesome San Francisco experience, including many wonderful sights and interesting places! Every stop is an adventure that awaits you!
The City's Top Sights
You will be able to take in some fantastic views of the city's well-known monuments from the open-top buses, all while listening to the amusing commentary, full of exciting facts and tales. Big Bus Tours will show you the best San Francisco offers. From Union Square's humming activity to the winding alleyways of Lombard Street, or Fisherman's Wharf to the beautiful Golden Gate Park. Purchase your GreatWorkPerks Big Bus discount tickets and enjoy the view!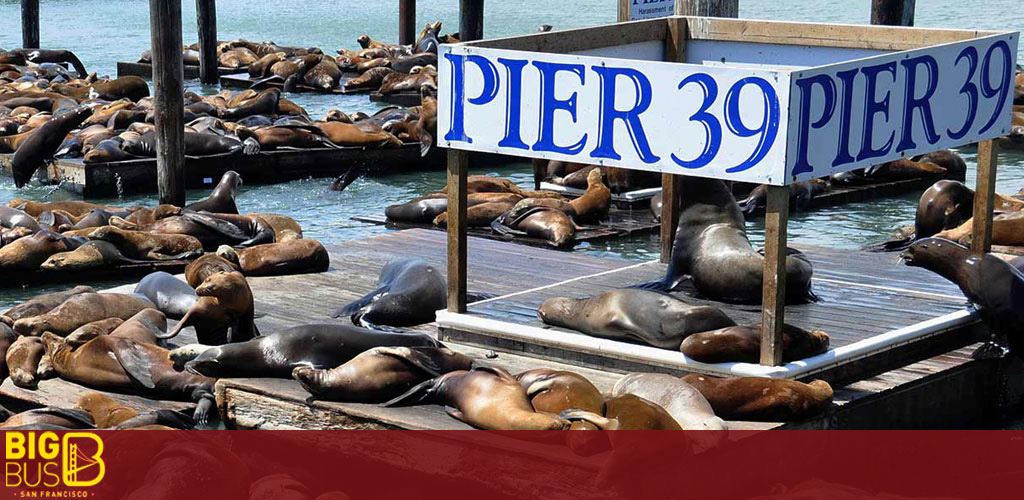 Pier 39
Visit Pier 39 Landmark and interact with sea lions! Pier 39, that is located in the heart of Fisherman's Wharf, you can see sea lions and even shop around. There are many shops to check out at Pier 39. Enjoy the carousel, marvel at the street performers, and get your fill of delicious clam chowder.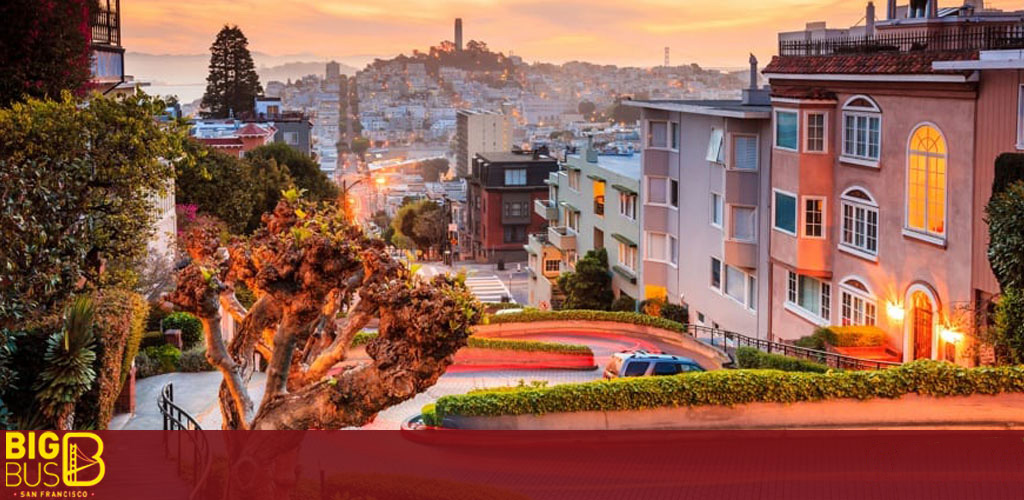 Lombard Street
Lombard Street is known for being the world's most crooked street, so get off at bus stop 14 and take a stroll down that famous street. You might get dizzy walking down the notorious zigzags of this iconic San Francisco landmark. Enjoy the classic red brick paving, flower gardens, and the panoramic view of the bay, it is well worth it. The Russian Hill neighborhood is the last place on the list to be visited on the San Francisco City Big Bus Tour. Hop off and snap a photo of yourself in this awesome street.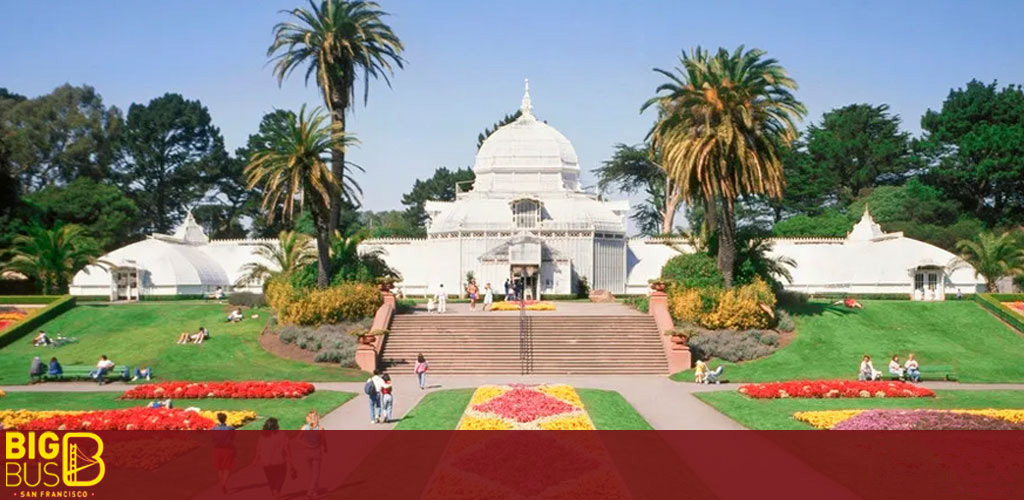 Golden Gate Park
It's a beautiful area full of trees, lakes, and open fields. Take a walk along its paths and take in the sights of the bay as you visit the famous park. The San Francisco City Tour Bus stops directly in the heart of the park, so you can quickly get on and off. You could also visit the De Young Museum to see modern and contemporary works worldwide.
Golden Gate Bridge
Take a bus ride over the famous Golden Gate Bridge. Enjoy the amazing views of San Francisco Bay. This is the best standpoint in the city, with Oakland and Berkeley visible beyond Alcatraz. Your San Francisco sightseeing bus journey involves a round-trip across the bridge. Take the cutest pictures with the bridge in the background. This is one of the best views in the world!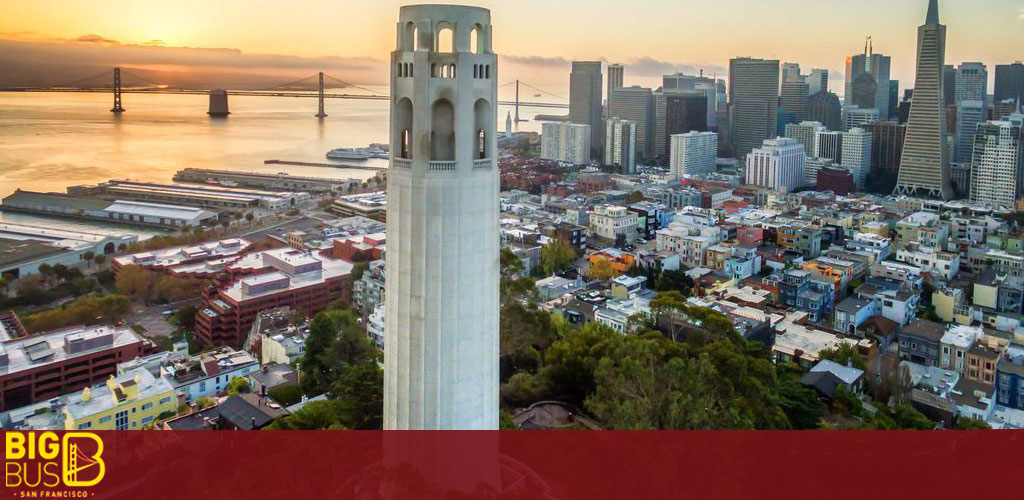 Coit Tower
The hike up Telegraph Hill is really worth it! Once you reach Coit Tower and take in the incredible 360-degree views of the city, harbor, and Golden Gate Bridge.
Hop on and off the buses at any of the stops throughout San Francisco! These include the Golden Gate Bridge, Fisherman's Wharf, Chinatown, and Haight Ashbury. Take in all the city's famous landmarks at your own pace with GreatWorkPerks Big Bus discount tickets!
Big Bus Tours San Francisco Routes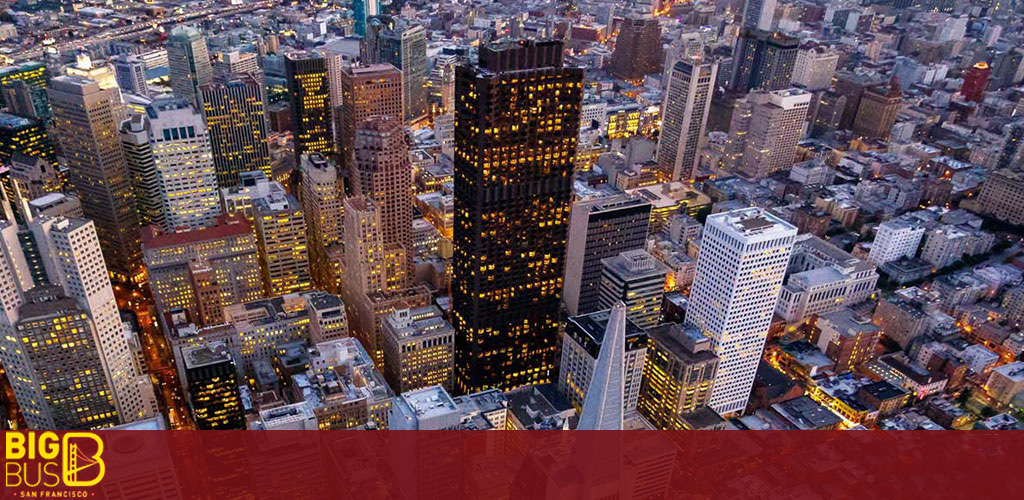 Red Bus Route (Day Tour)
Get on board a Big Bus Tour and discover everything the city of San Francisco has to offer! The Red Route travels throughout San Francisco, from Union Square to Fisherman's Wharf, and from Embarcadero to Haight Ashbury. Best of all, we'll take you on an exciting journey across the iconic Golden Gate Bridge. You'll have spectacular view of one of America's most stunning landmarks. There is recorded commentary for the audio tour available in ten different languages. You will have a great time!
Tour's Important Information:
Tour starts/departs stop one at

10:07 AM every day at North Beach / Chinatown (329 Columbus Ave (white zone next to The Baked Bear, just NW of the corner of Broadway and Columbus)

Last bus departs at

5:07 PM every day

Bus frequency is

15 - 20 minutes.

Tour duration runs approximately

2 hours and 15 minutes

(nonstop - traffic permitting, guided tour); but it could be longer if you wish to do hop-off and hop-on at different landmarks.
Blue Route (Panoramic Night Tour)
Experience the beauty of a nighttime San Francisco tour. After seeing the lively Embarcadero, Fisherman's Wharf, Chinatown, and the Financial District, the trip will cross the Bay Bridge to reach Treasure Island for a great photo oportunity. Please arrive at least 20 minutes before the tour bus departs to ensure a seat. This is not a "hop-on, hop-off" style bus tour, but we'll guarantee you a superb night experience with our Big Bus discount tickets from GreatWorkPerks
Please note:
Tour duration is 1 hour and 15 minutes, with a photo op on Treasure Island!
Bus departs

6:30 PM

(*Guests are recommended to arrive at least 30 minutes before departure. Seating is a first come first serve.)
Not a hop-on, hop-off tour. Courtesy shuttle to Union Square after the night tours.
Other landmarks of San Francisco
When you buy Big Bus tickets from GreatWorkPerks, you can hop on and off at any of these other famous San Francisco attractions. The time you spend in the city on this Big Bus Tour will be incredible!
Alcatraz Island
Union Square
North Beach & Little Italy
Haight Ashbury
Embarcadero Ferry Building
Civic Center
San Francisco China Town
Painted Ladies
Fisherman's Wharf
GreatWorkPerks Big Bus discount tickets allow you to see any of these landmarks while on a self-guided tour of the city through the hop-on, hop-off Big Bus Tours!
Frequently Asked Questions
Do kids need to get a Big Bus tickets when joining the tour?

Yes. Kids younger than 2 years old don't have to pay.

How soon do I receive my Big Bus discount tickets?

When you buy Big Bus tickets online at GreatWorkPerks, they will be sent to you right after your purchase along with your receipt!

Do I need to print my GreatWorkPerks Big Bus tickets?

No, just show your Big Bus discount ticket from your phone, and you're in.

Is it necessary that I schedule my trip on a specific date?

Yes. This also works for tours that last longer than a day. Please keep in mind that the date you choose when you buy your ticket should be the first day of your tour, and your Big Bus tickets must be used on consecutive days.

Are there translations of the commentary into my language?

They now offer tours in 10 different languages on the pre-recorded commentary.

Where can I check the live updates for bus departures and arrivals?

You may download the Big Bus Tours app on your phone for live updates.

Do I really need to download their app?

It's not required, but it's a very good idea! With their app, you can find out where the bus is right now and where it will stop next. With this, you'll never have to worry when you want to get off the bus and wait for the next one. With your Big Bus tickets, you can make the most of your time at the attraction and check to see if the bus is close so you can get ready to get back on.

Do the Big Bus Tours in San Francisco operate daily?

Yes, the only days that Big Bus Tours in San Francisco will remained closed are Thanksgiving and Christmas.
Last updated December 05, 2023.
Big Bus Tours San Francisco Tickets