Check out other Boomers locations:
Buy Boomers Boca Raton discount tickets starting at only $34.99 vs $49.99 gate price. Get up to 30% of savings! Lowest prices guaranteed.

Overview
This Florida hotspot is a go-to for thrill-seekers of any age looking for an unforgettable adventure. You are guaranteed to have an awesome family experience with their famous Miniature Golf, Go-Karts, and Arcades! There are many other fun things to do at this entertainment park that will make everyone happy.
Fun is guaranteed at Boomers Boca Raton! In addition to a wide range of indoor and outdoor activities, they also offer a wide variety of delicious meals. You won't have to worry about getting hungry! Don't miss the opportunity to save big on Boomers Boca Raton tickets from GreatWorkPerks and enjoy everything this amazing park has to offer.
Where is it located?
The Boomers Family Fun Center is located at 3100 Airport Rd, Boca Raton, FL 33431, United States.
Boomers Boca Raton Hours
The Boomers Entertainment Park's opening hours may vary on some days. But they are usually open from 11:00 AM to 10:00 PM.
Count on GreatWorkPerks with your Boomers Boca Raton Discount Ticket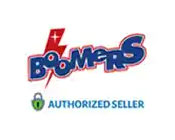 Lowest-priced ticket in the industry!
Our company guarantees to give you the best discount tickets to your favorite theme park, Boomers Boca Raton in FL. We provide our customers with exclusive discounts and the best prices for several attractions across the country. For the past 30 years, we have offered these discount tickets and passes to thousands of companies. Buy your discount Boomers Boca Raton tickets now to enjoy the biggest discounts in the industry!
No Need to Pick a Date or Make a Reservation!
Our Boomers Boca Raton discount tickets allow you to visit whenever it is most convenient for you. You don't have to pick a date and you do not need to make a reservation! That is one of the perks from GreatWorkPerks that will make you smile!
What to do at Boomers Boca Raton?
There's so much to do at this awesome family fun center! Boomers is known for providing fun experiences for all ages. From Laser tag to Mini-Golf, they've got it. Enjoy all these exciting attractions: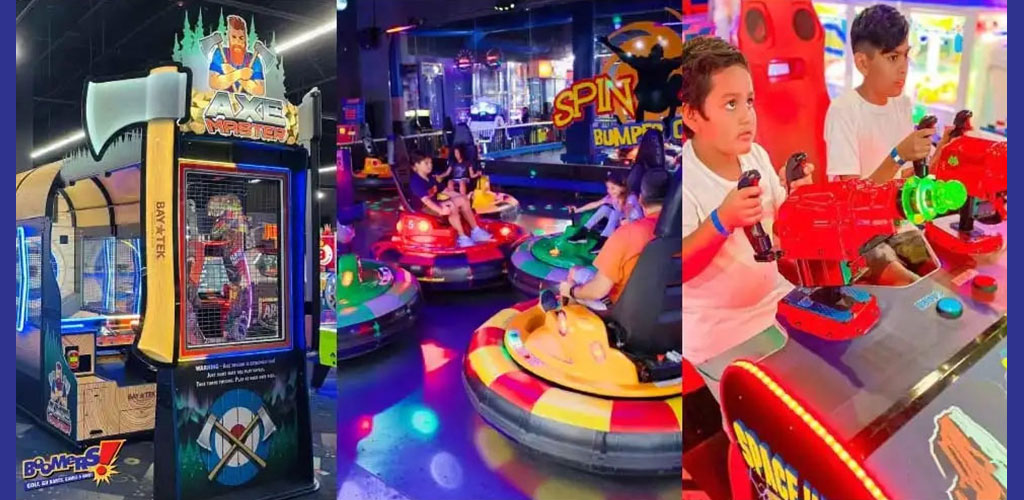 Miniature Golf
Boomers Boca Raton is known for its awesome Mini-Golf courses. Experience this fan-favorite attraction at Boomers Entertainment Park. Their miniature golf courses offer thrilling challenges for the whole family and provide a perfect backdrop for your photos. With their funky windmills, crazy water features, and of course, the lush green grass surrounding you, you surely will have an exciting time.
Arcade
Visit this family fun center's famous arcade! Their state-of-the-art arcades are well-known for a reason. They provide incredible games that guests just can't get enough of. There are endless games that will amuse you and your kids for hours on end and there are also games that allow you to win tickets and claim cool prizes at their on-site redemption center.
Batting Cages
It's time to swing away at Boomers Entertainment Park. Head over to their batting cage and have a swinging good time. They have slow-pitch softball, fast-pitch softball, and baseball pitching machines that can go as fast as 70 mph. Enjoy an awesome time at the Batting Cages with friends!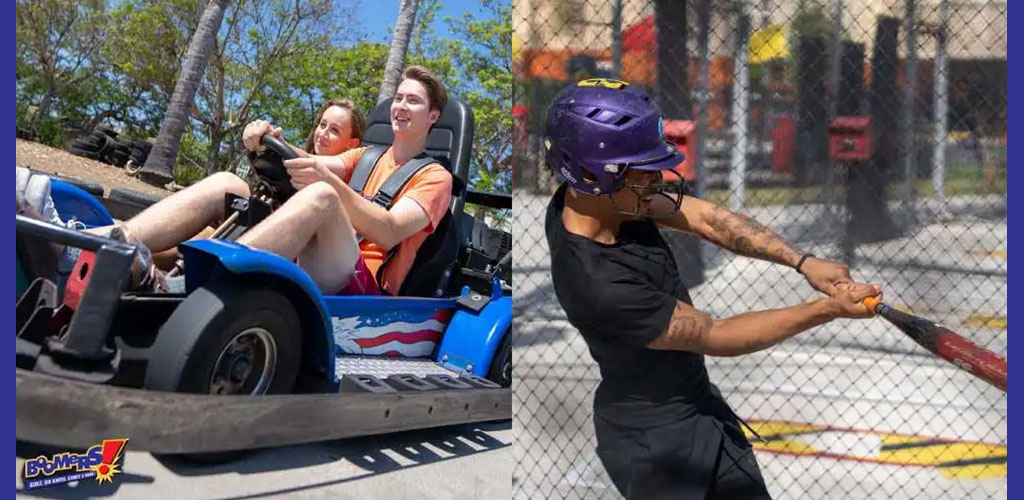 Laser Tag
Join the ultimate battle at Boomers Family Fun Center's Laser Tag. This high-tech game will have everyone battling with light phasers in a black-lighted battleground. Are you ready to become the ultimate Laser Tag champion? Purchase your Boomers Boca Raton discount tickets today and find out!
Spin Zone Bumper Cars
These disco-themed bumper cars are what fun is all about! These are no ordinary bumper cars. This Boomers attraction will have you spinning uncontrollably to disco music and colorful lights. Climb aboard this fantastic ride and have a spinning good time.
Bumper Boats
This unique attraction at Boomers Boca Raton is guaranteed to bring you lots of fun! Climb aboard their thrilling bumper boats for a one-of-a-kind adventure. The boats have water cannons on them which makes it twice as fun! To drive the Bumper Boats, you must be at least 44" tall and must be at least 18 years old. The minimum height requirement for passengers is 40".
Last updated April 26, 2023.
Boomers Boca Raton Tickets