Check out other Boomers locations:
Save up to 30% on Boomers Los Angeles discount tickets starting at only $34.87 vs $49.99 gate price! Lowest prices guaranteed on GreatWorkPerks

Overview
Boomers Los Angeles is a popular location for visitors of all ages looking to have a fun and amusing time! Get ready to have the time of your life! The theme park has the best rides and games, including the iconic Los Angeles Mini Golf, Go-Karts, and Arcade!
It is a great option if you are looking to have a wonderful time! This park offers indoor and outdoor activities, as well as many dining options to choose from, making it a perfect family getaway. Purchase your Boomers Los Angeles discount tickets from GreatWorkPerks and explore everything that the park has to offer.
Where is it Located?
Boomers Los Angeles is located at 17871 Castleton St, City of Industry, CA 91748.
Boomers Los Angeles Hours
The Park's opening hours may vary on certain days. But they are usually open from 11:00 AM to 10:00 PM.
Count on GreatWorkPerks with your Boomers Los Angeles Discount Ticket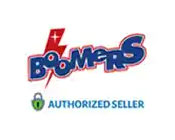 Lowest-priced tickets in the industry!
Our company guarantees to give you the best discount tickets to your favorite parks, including Boomers Los Angeles. We provide our customers with exclusive discounts and the best prices for several locations. For the past 30 years, we have offered the most affordable discount tickets and passes to thousands of companies. Buy your discount Boomers Los Angeles tickets now to enjoy the lowest prices in the market!
No need to Pick a Date and Make a Reservation!
Our tickets allow you to visit whenever it is most convenient for you. You do not have to pick a date and you do not need to make a reservation! That is one of the great benefits of purchasing through GreatWorkPerks
What to Expect at Boomers Los Angeles CA?
You will be able to engage in fun activities for the whole family including arcade games, laser tag, and many outdoor games such as Go-Karts. GreatWorkPerks's general admission tickets will make you save money and have the greatest time, now that's a good deal!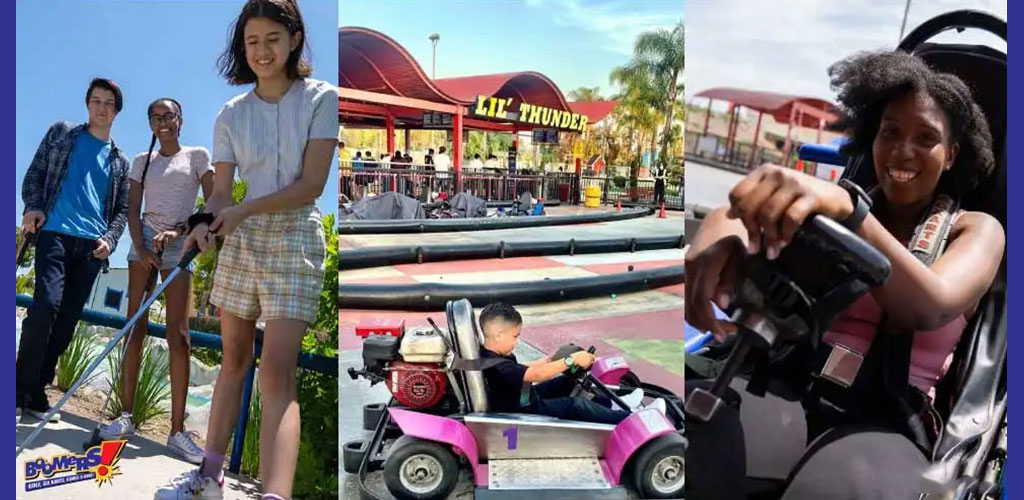 Slick Track
Up to 10 racers can maintain a stable four-wheel slide on the well-polished concrete surface while the rear-powered slick tires spin furiously during each round. Avoid making any unnecessary steering wheel turns for the quickest lap. The secret is to drive smoothly; keep your momentum! Riders must be above 58".
Turbo Track
The engines in these custom-scale Turbo Cars are very powerful. Even the nicest drivers will get competitive once they try them out. Prepare for the next bend while keeping in mind that these turbo vehicles are faster than the Slick Trax cars. On Turbo Track, thoughtful and well-planned will make you a winner!
**Turbo cars (single seat) have a 58" height requirement while for Sidewinders (two-set cars). The driver must be 60" minimum, and the passenger, at least 40" tall.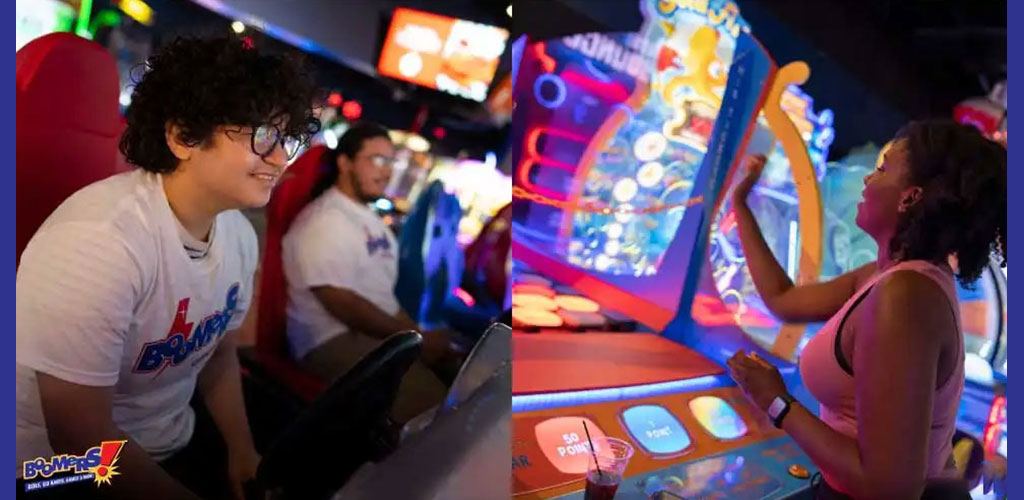 Lil' Thunder Rookie Go Karts
These go-karts are both safe and enjoyable for kids! You must be less than 58 inches tall to ride these karts Children will love this experience!
**Riders must be 42"-58" tall.
Speedway Golf
Take a break from all the racing at the Speedway Golf Course, which features two 18-hole miniature golf courses that are fun for all ages!
Other Boomers Arcade Locations:
Looking for a Boomers near you? They have many locations to choose from. Here are some of the locations where you can have great family fun:
Irvine, California
Livermore, California
Modesto, California
Santa Maria, California
Boca Raton, Florida
If you're ready to visit this awesome attraction, then hurry up and purchase Boomers Los Angeles discount tickets from GreatWorkPerks at the lowest price possible! You can also buy your discount tickets for many other famous attractions in the U.S!
Last updated April 26, 2023.
Boomers Los Angeles Tickets