Overview
Take Chicago Crime & Mob Tour: Criminals, Mobsters, and Gangsters to learn about heinous crimes and where they were committed. You will see the site of St. Valentine's Day Massacre and learn about Al Capone, Frank 'The Enforcer' Nitti, Hymie Weiss and other American gangsters and the carnage they left behind. Did you know that John Dillinger escaped from prison with a fake wooden gun? Or that Al Capone was never convicted of murder in spite of the massive evidence against him? These are just some of the interesting facts that you will learn about on this bus tour. Reserve your tickets now to learn more about early 20th century crimes and the mobsters who were behind them!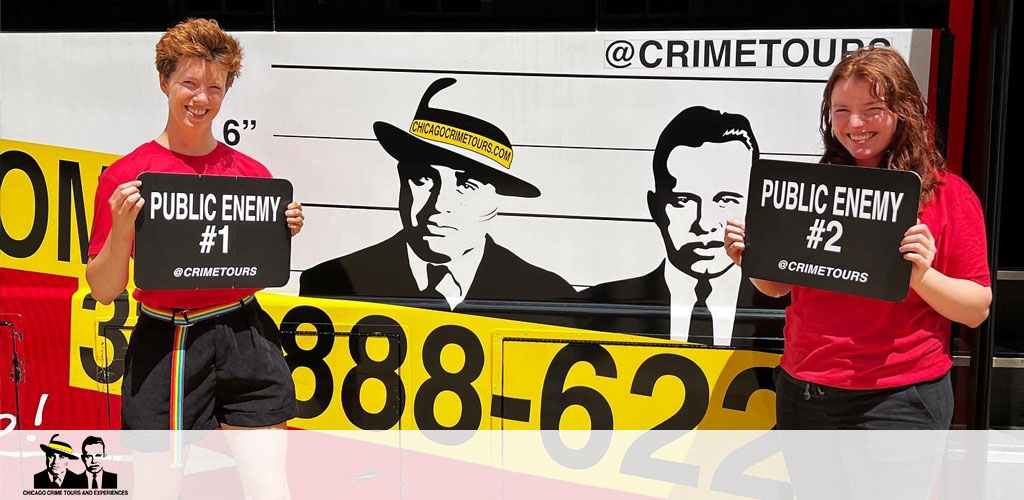 Why pick GreatWorkPerks
Our company guarantees to give you discounted tickets to your favorite attractions at the best price. We strive to offer the cheapest tickets and passes possible and great corporate benefits to thousands of companies. Buy now to get some great savings today!
Location: 163 E Pearson St. Chicago, IL 60611
Phone: 312-888-6224
Chicago Crime & Mob Tour: Criminals, Mobsters, and Gangsters
Adult

Regular price $45

Discounted Price $40.50