Get your discount De Young Museum tickets at GreatWorkPerks and save up to 18% on your tickets! Price starts at $9.02.

Tickets include a free guided tour, or you can explore at your own speed.
Smartphone tickets are accepted at the entrance (You can choose the next available time slot for your visit by showing your smartphone ticket and a valid ID at the Admission desk).
Tour the De Young Museum!
The De Young Museum San Francisco is an excellent choice to visit and learn about the artistic expressions of many civilizations. You will find many works by Native Americans and enslaved Africans, the collection they house includes works from the seventeenth century to the present day and more than 3,000 artifacts. There are over1,000 paintings, and 800 sculptures on display. Some African art dates to the 13th century and is also on show at the museum. In addition to Mori woodcarvings from New Zealand, you may also view carvings from Indonesia.
Over 14,000 textiles and costumes worldwide, including European tapestries and Asian silks that are 600 to over 800 years old, are on display at the Costume and Textile Arts show. Photos from the 19th century are displayed at the museum's photography exhibit. You will love your visit here. Get your discount De Young Museum tickets right now to view some of these incredible works of art in person!
The LOWEST-PRICED Discount De Young Museum tickets
Hassle-Free Transaction, Skip the Line!
Another benefit of purchasing from GreatWorkPerks is that you do not need to print your discount De Young Museum tickets. Consider your phone your new best friend because all you need to do is present your e-tickets at the gates, and in you go!
San Francisco's De Young Exhibits
Lhola Almira: Facing the Future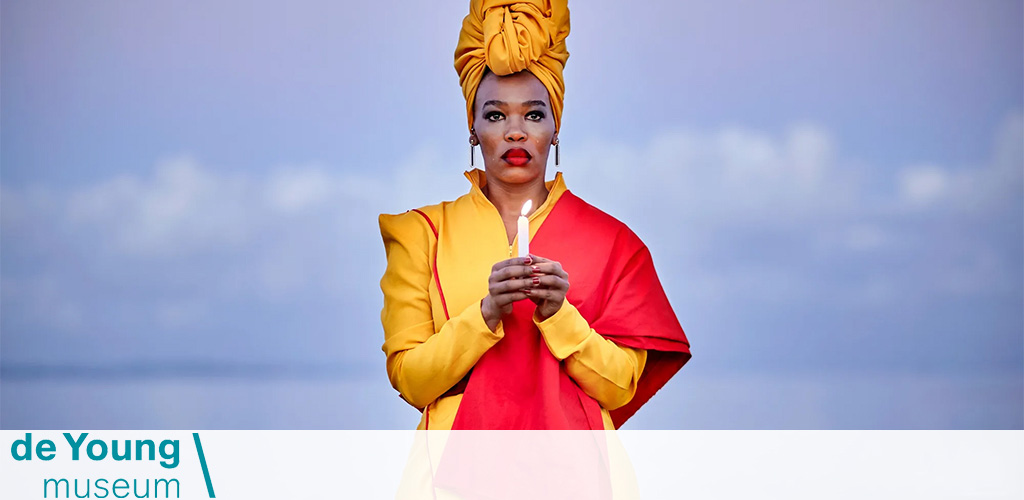 Available now until December 3, 2023
Through the viewpoint of contemporary art, Lhola Amira: Facing the Future kicks off a new series of special exhibitions that will reinterpret the museum's African art collection as a dynamic, ever-changing activity. Facing the Future is a book for our troubled times that will help us remember how intrinsically linked we are to the planet and one another.
Nampeyo and the Sikyátki Revival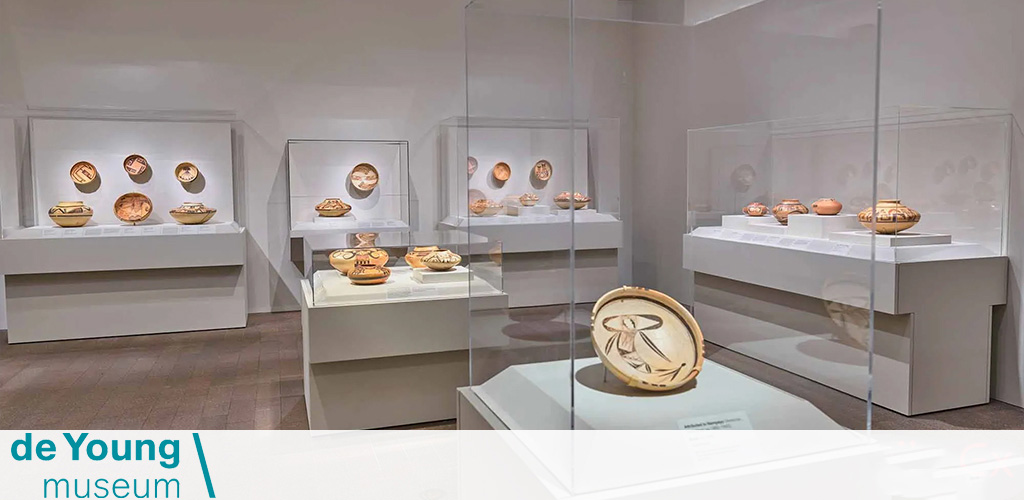 Available to visit until September 15, 2024
The museum displays 32 pots from the Fine Arts Museums of San Francisco collections to honor the creative genius of Nampeyo, a famous Tewa-Hopi potter. Nampeyo's art is shown in a solo gallery alongside traditional Hopi ceramics from the same era. Nampeyo's influence may be seen in the exquisite ceramics of her ancestors and the works of four generations of her successor's testament to the master potter's enduring heritage.
Museum's Collection
The De Young Museum San Francisco has collections that go back more than 5,000 years, so there's always something new to see. The museum's holdings include everything from ancient Greek statues to French impressionist paintings and even modern African textiles.
African Art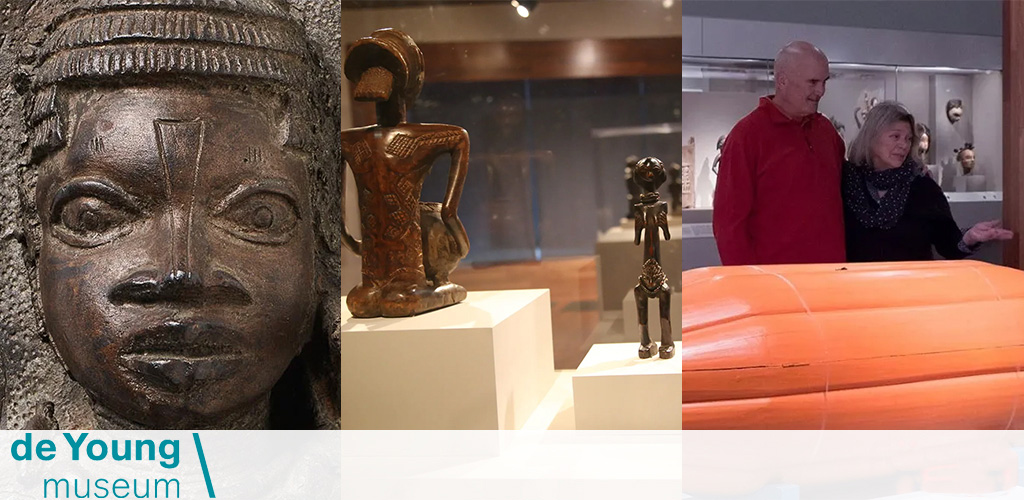 Pieces from Mali, Ghana, and Songye, such as a ceramic maternity figure from Mali, are displayed alongside a wood sculpture at least 800 years old. Most of these items date back from the nineteenth and twentieth centuries, times of great upheaval due to imperialism and global conflict.
Here are some of the highlights of African Art:
Ere Ibeji (Twin Commemorative Figure), Early 20th Century
Plaque in the style of the Court of Benin, 16th Century
Master drum for Ntsinma Brotherhood, early 20th Century
Art of the Americas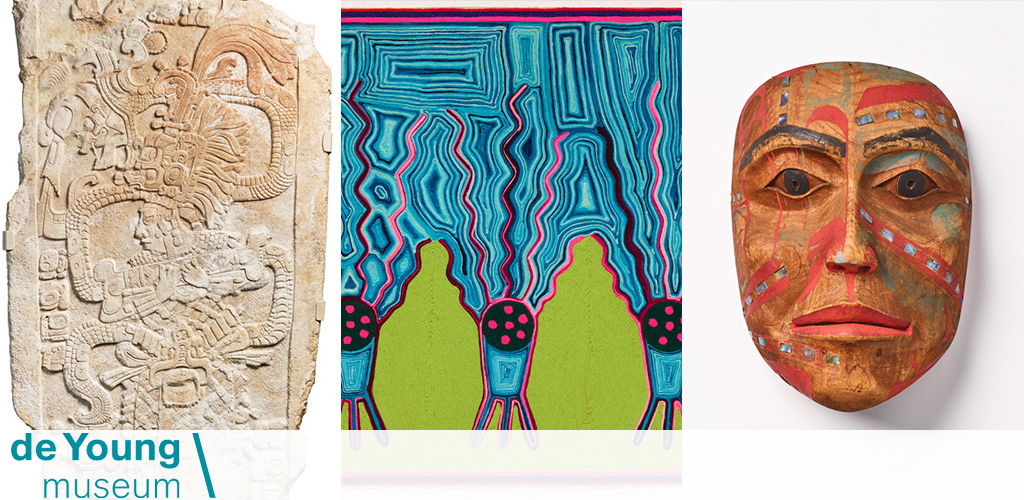 You will love this exhibition of works by indigenous western hemisphere artists. Teotihuacan mural fragments, ceremonial Mayan jars, Navajo fabrics, and pueblo pottery are just a few of the fascinating items on display.
Costume and Textile Arts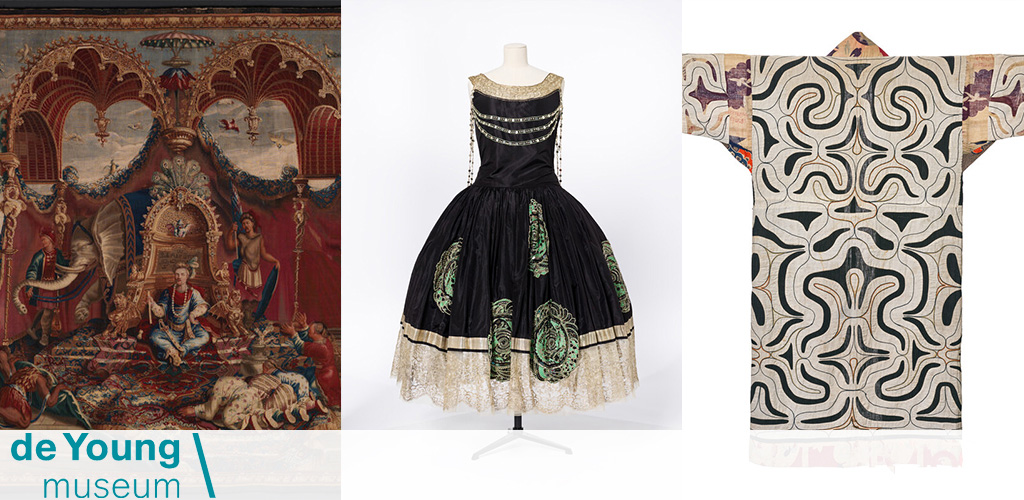 Thousands of garments and fabrics representing 125 different cultures are housed here. You can find pieces by Coco Chanel, Christian Dior, and other fashion icons among the 12th-15th century Asian silks, European tapestries, Turkmen carpets, and Bay Area fiber art.
De Young Museum is Handicapped Accessible!
The museum is dedicated to making all collections, programs, and exhibits available to all visitors. Check out these special services offered in case you need it.
For Visitors who are Deaf, Hard of Hearing, or Deaf/Blind
American Sign Language (ASL) Interpretation
All public events, including lectures and tours, include free ASL interpretation. The Access Office should be contacted at least two weeks before your planned visit. Contact the Access Office at 415.750.7645 or access@famsf.org to arrange for American Sign Language interpretation.
Tactile interpretation for American Sign Language
Anyone who is deaf or hard of hearing can have access to an ASL tactile interpreter by making a request with at least two weeks' notice.
Aids for the hearing impaired
Those who are hard of hearing and use a hearing aid with a t-coil switch to use with a loop can benefit from the additional amplification provided by an assistive listening device during guided tours and lectures.
Frequently Asked Questions:
Are reservations required to visit the Museum?

Yes. Reservations are highly encouraged to ensure a slot at the Museum. GreatWorkPerks discount e-tickets are fast and easy. Pick a date during your online transaction, and you're good to go.

Where is the museum located?

It is located at Golden Gate Park, 50 Hagiwara Tea Garden Drive, San Francisco, CA 94118.

What are the Museum's operating hours?

The Museum is open Tuesdays through Sundays from 9:30 AM to 5:15 PM. Operating hours may change without prior notice, so please check their official website for day-to-day updates.

Is there free parking?

Free street parking is limited to Golden Gate Park and along Fulton Street. Please with all your valuables with you and make sure your car doors are locked before leaving. Paid parking is also available at Music Concourse Garage.

Is there somewhere to eat in the museum?

Their café is open from 9:30 AM to 4:30 PM and includes both indoor and outdoor seating. The Café is following the COVID safety protocols. Masks are not required but are recommended. Proof of vaccination is no longer required.

What do these De Young Museum tickets include?

Your De Young Museum tickets include same-day admission to the museum's permanent, special exhibits, and some of their special ones.

Do children get in for free?

If they are 17 and under, they can visit the museum for free and do not require a De Young Museum ticket.

Do I have to print out my discount De Young Museum tickets from GreatWorkPerks

No, you can just show your discounted tickets on your phone.

How soon do I receive my discount De Young Museum tickets from GreatWorkPerks

You will receive them instantly in your email after your purchase.

Is the museum handicap accessible?

Yes, the Museum is handicapped accessible. It offers accessible doors, bathrooms, and parking.

Are service dogs allowed?

Yes, they are, if they are well-behaved.

Are there wheelchairs available at the museum?

Yes, they are available on a first-come-first-served basis.

Are masks required to be worn inside the Museum?

Masks are no longer required to be worn in the Museum but using them is encouraged.
Last updated December 07, 2023.
De Young Museum Tickets
College Student

(with valid student ID)

Regular price $11.00

Discounted Price From $9.02

Senior

(Ages 65+)

Regular price $17.00

Discounted Price From $13.94

Adult

(Ages 18-64 Years)

Regular price $20.00

Discounted Price From $16.40

Children FREE

(0-17 Years)

**Prices are dynamic and may change without notice. Purchase your tickets in advance to get the lowest prices.