Check out other The Escape Game locations:
Buy The Escape Game Cincinnati discount ticket today and enjoy savings of up to 25%. Tickets start at only $27.40.Lowest prices guaranteed on GreatWorkPerks
Reservations required after purchase of discount tickets. Please call (513)440-4332.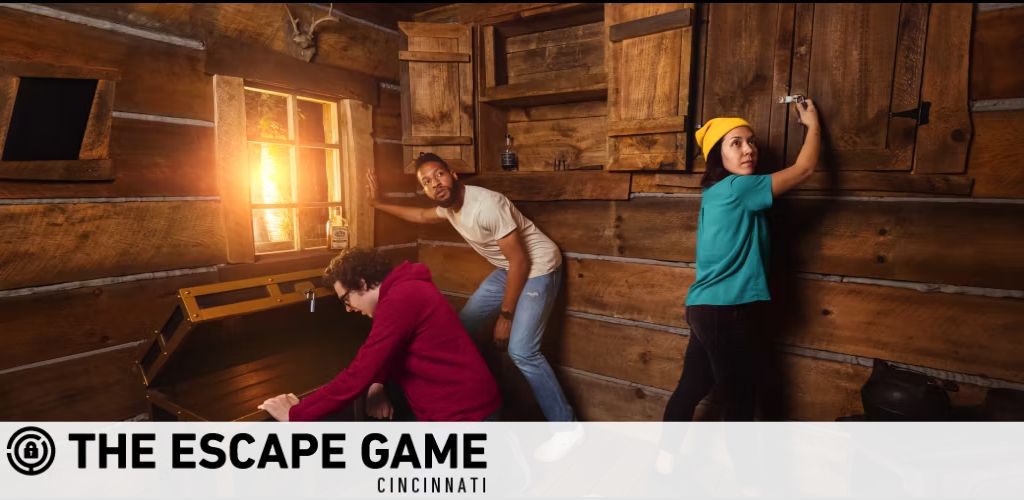 Step into a captivating realm that will give you a chance to be a hero. Experience a truly immersive and captivating adventure at The Escape Game Cincinnati. With its innovative approach to social entertainment, this thrilling attraction promises to engage and captivate players for a full 60 minutes. Set off on an exhilarating adventure filled with intrigue as you and your team jump into a world of enigmatic clues, mind-bending puzzles, and captivating challenges. Prepare to be transported to a realm where teamwork and quick thinking are the buttons to success.
The Escape Game Cincinnati is the ultimate destination for those seeking a unique and unforgettable social experience. Imagine yourself immersed in the thrilling world of high-stakes adventures, where you will find yourself at the center of a heist, an incredible prison break, or a dangerous quest for hidden treasure. Experience an immersive, socially engaging, and delightfully challenging adventure that promises non-stop pure enjoyment. Set off on an exhilarating adventure by choosing your desired challenge and complete the mission within the given time frame! Hurry and purchase your discount The Escape Game Cincinnati ticket through GreatWorkPerks today to save more!
The LOWEST-PRICED The Escape Game Cincinnati Discount Tickets
Hassle-Free Transaction, Skip the Line!
Another benefit of purchasing from GreatWorkPerks is that you do not need to print your The Escape Game Cincinnati discount tickets. Consider your phone your new best friend because all you need to do is present your electronic The Escape Game Cincinnati tickets at the gates, and in you go!
Tips How to Get Out Inside Within 60 Minutes
Look Everywhere!
In order to be able to find your way out of the escape room you will need to solve complex puzzles, decipher cryptic codes, and find hidden information. Everything you observe could be a piece of the puzzle or a hint. Keep in mind that you will need to move quickly!
Check out Clues and Patterns
It can be challenging to find the answer. Examine the prints on the walls, items, and discover clues all around the room. Be on the lookout for any odd-looking items or patterns.
Teamwork
While some team members may excel at evaluating a collection of patterns, others may be better at completing jigsaw-style puzzles. Working together to escape is the best way to go.
Don't Give Up!
If you are feeling stuck, you have to keep trying! Escape rooms are all about teamwork and having a good time with friends. You can always ask your guide for help!
GreatWorkPerks Tips and Tricks for You!
Purchase The Escape Game Cincinnati discount tickets in advance.
Enjoy savings of up to 55% off each The Escape Game Cincinnati tickets with GreatWorkPerks However, the perks do not end there! When you pre-purchase your discount ticket, your entry is fast and easy! Make sure to make your reservation when you purchase your Escape Game Cincinnati discount ticket!
Arrive Early at the Escape Room Location
You only have 60 minutes to complete your mission, and The Escape Game Cincinnati tickets are only valid on your reserved time. We highly suggest that our guests arrive at least 10 minutes before to prepare and check-in.
Note: The Escape Game Cincinnati tickets are non-refundable!
Cincinnati Escape Rooms
Playground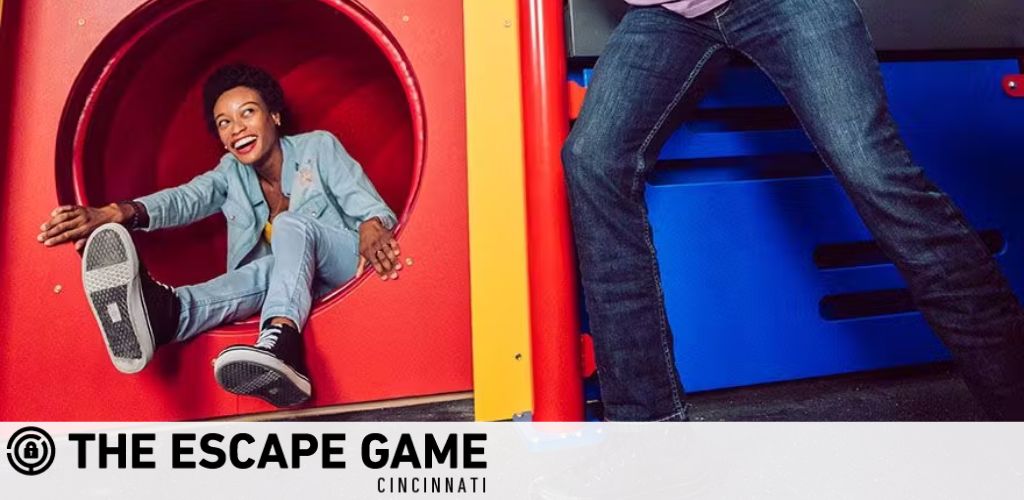 The playground is a favorite for people of all ages! Your game will start in a classroom where you must finish all your homework before the end of the day, or you will not get to go on summer break. Keep in mind these tasks are way different from anything else you did in school. Be sure to buy The Escape Game Cincinnati discount tickets through GreatWorkPerks
Gold Rush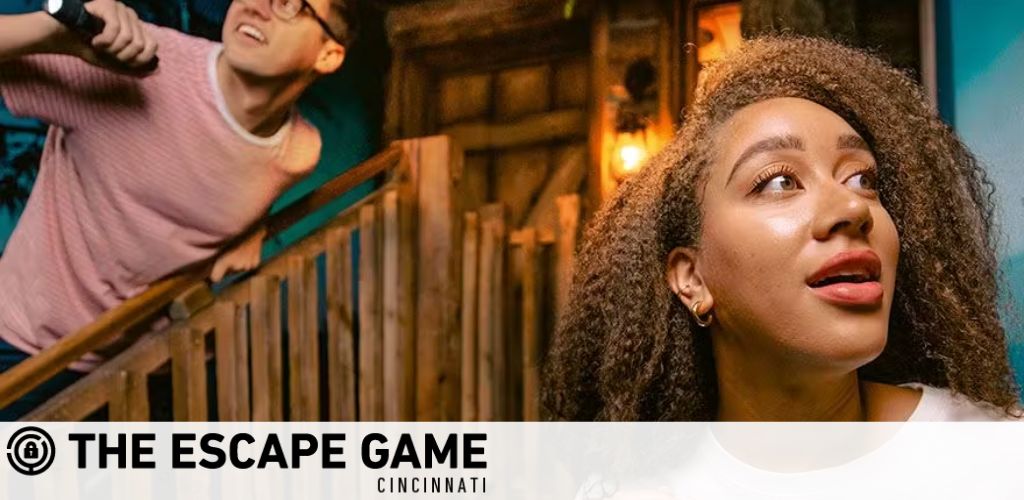 During the 1800s California gold rush, anyone could get lucky and make lots of money. No one knew this better than your relative Clyde Hamilton, who just died. Even though the prospector has died, he left a huge fortune behind, and has designated you as his heir, as you are his last living relative. The only problem is you will need to find the hidden treasure!
Special Ops: Mysterious Market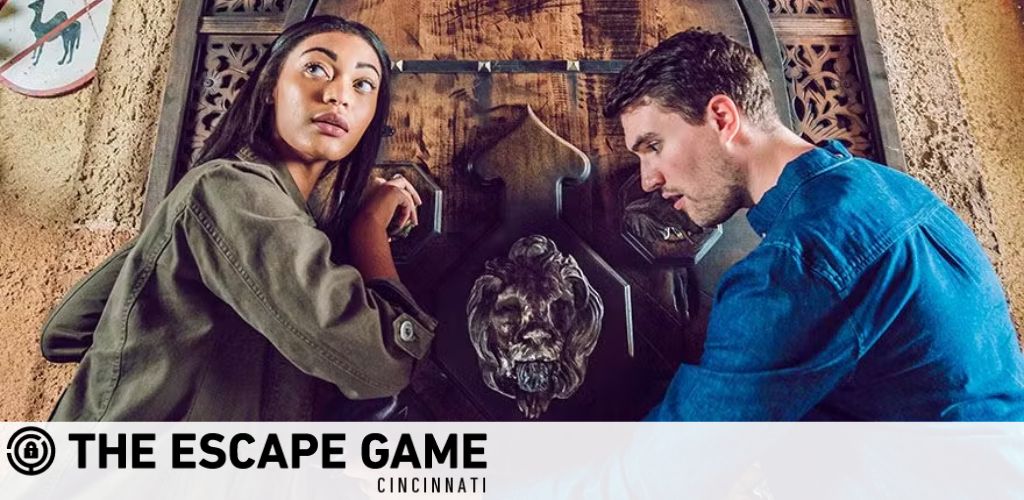 As an elite special operations agent, conducting covert investigations on a global scale is an everyday occurrence. However, fate intervenes during your routine shopping of a bustling spice market and presents you with an unforeseen revelation. Now, the daunting task lies before you - a global crisis of unimaginable scale looming over humankind. To defeat this global catastrophe, you will need to tap into your arsenal of tactical skills and training.
The Heist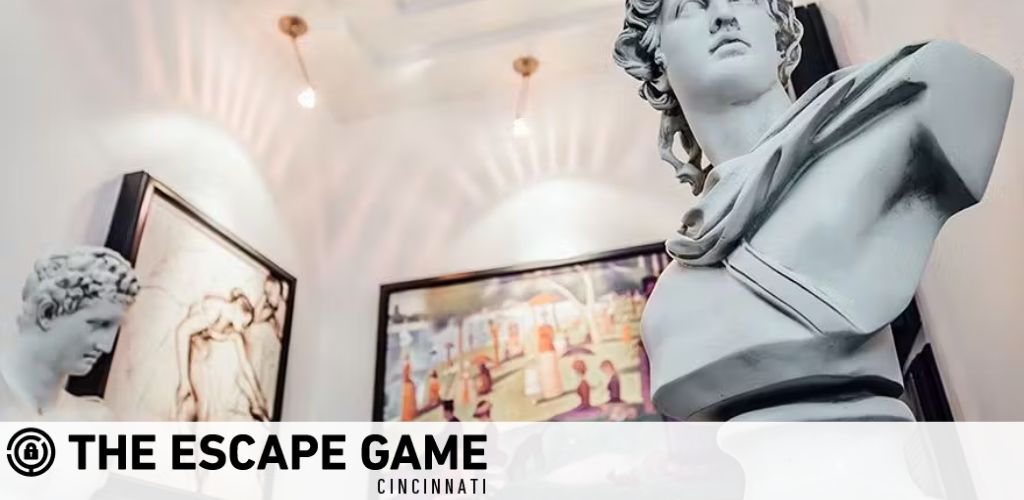 Get ready to complete this incredibly dangerous mission: you must pull off the most significant museum theft ever. The Barclay Museum of Historical Art has lately lost a precious Monet painting. We have information suggesting that Vincent Hahn, the museum's curator, has stolen it. Your mission: sneak around the museum galleries unobserved, break into Hahn's office, steal the picture, and flee before he returns!
Prison Break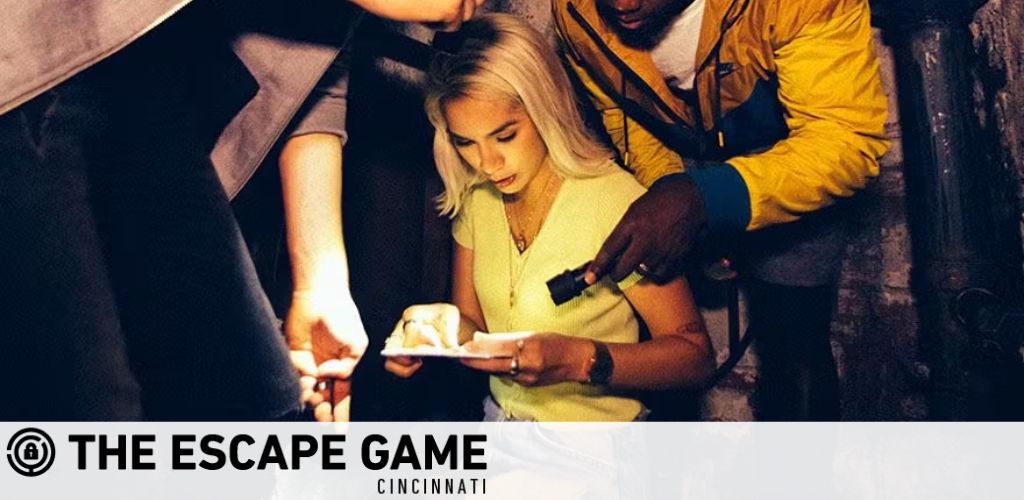 The Prison Break Escape Game is considered as the most challenging game. The players are locked in prison from the 1950s and must cooperate to escape. To escape, you will need to make a covert visit to the warden's office. You will spend the rest of your life in jail if you fail to escape, so beware.
Frequently Asked Questions
Do I need to make a reservation?

Yes. Reservations are required. Please call (513) 440-4332 once you purchase The Escape Game Cincinnati discount tickets from GreatWorkPerks.

Where is Escape Room Cincinnati located?

It is located at The Banks, 28 W Freedom Way, Suite 300, Cincinnati, OH 45202.

What are the Escape Room's operating hours?

It is open from Monday to Sunday from 8:00 AM to 12:00 AM. Hours and days of operation may change without prior notice. Please check their official website for the latest updates.

Are The Escape Game Cincinnati tickets refundable?

Please note that discounted The Escape Game Cincinnati tickets are non-refundable and non-returnable. Once purchased, it is final.

Is there free parking?

The Escape Game Cincinnati does not have its own parking; however, there are limited street parking and many paid parking garages nearby.

Is Escape Game a kid-friendly establishment?

Yes! Kids are very welcome. However, the games are recommended for ages 13 and up.

Do I need to purchase my child a separate The Escape Game Cincinnati ticket?

Players aged five and above should have a valid The Escape Game Cincinnati discount ticket to enter and play. Kids aged four and below get in for free.

Is the escape room wheelchair accessible?

Yes! Please call (513) 440-4332; they will help you choose the best room.

Can I bring food and drinks inside?

Outside beverages, including Alcohol and food, are strictly prohibited.

How early should I be there?

Arrive 10 minutes before your game time to check in and prepare.

Can I reschedule the game?

Rescheduling is only possible up to 4 hours before your reserved time; within 4 hours of the game time, the game is no longer transferable or refundable.

Am I going to be locked inside?

You will only be in a room with a locked door, but if you want to leave the room, you are free to do so. Each room is equipped with an exit button.

Can we ask for help?

Yes, your game guide is there to help you. Feel free to call them if you need help.

When will I receive my GreatWorkPerks discount The Escape Game Cincinnati ticket?

In a blink of the eye! The Escape Game Cincinnati tickets are e-tickets sent to your email, along with your receipt. Please check your email after purchase.

Do I need to print The Escape Game Cincinnati discount tickets from GreatWorkPerks

No need! We got you! Enter the game place hassle-free with our The Escape Game Cincinnati discount ticket. Just show your discount tickets through your smartphone, and in you go!
Last updated November 21, 2023
The Escape Game Cincinnati Tickets