Check out other The Escape Game locations:
Buy your The Escape Game San Antonio discount tickets starting at only $27.30 vs $37.99 regular price! Savings of up to 28%! Lowest prices guaranteed.
Reservations required after purchase of discount tickets. Please call 726-227-3834.

Think Smart at The Escape Game San Antonio!
In The Escape Game San Antonio, you can choose from five different themed escape rooms, including the undersea adventure The Depths and the most challenging chamber, Prison Break.
Games are available in multiple difficulties, allowing you to find the perfect fit for theme and challenge levels. Extensive puzzles and incredible environments provide a fun and immersive experience in each game!
Want to have some family fun? This is an excellent opportunity to have some great family time. Kids and adults will have so much fun! Create memories that will last a lifetime! Do you have what it takes to escape and win the game? I dare you! Get your The Escape Game San Antonio discount tickets through GreatWorkPerks today!
The LOWEST-PRICED The Escape Game San Antonio Discount Tickets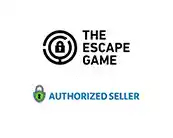 Lowest Prices Guaranteed!
GreatWorkPerks is an authorized seller of The Escape Game San Antonio discount tickets. We couldn't have thrived for over 30 years if we weren't highly trusted by our customers. We would love for you to join our family and enjoy the best price for The Escape Game San Antonio discount tickets, as well as other attractions nationwide!
Hassle-Free Transaction, Skip the Lines!
Another benefit of purchasing from GreatWorkPerks is that you do not need to print your The Escape Game San Antonio discount tickets. Consider your phone your new best friend because all you need to do is present your e-tickets at the gates, and in you go!
5 San Antonio Escape Room Themes
Prison Break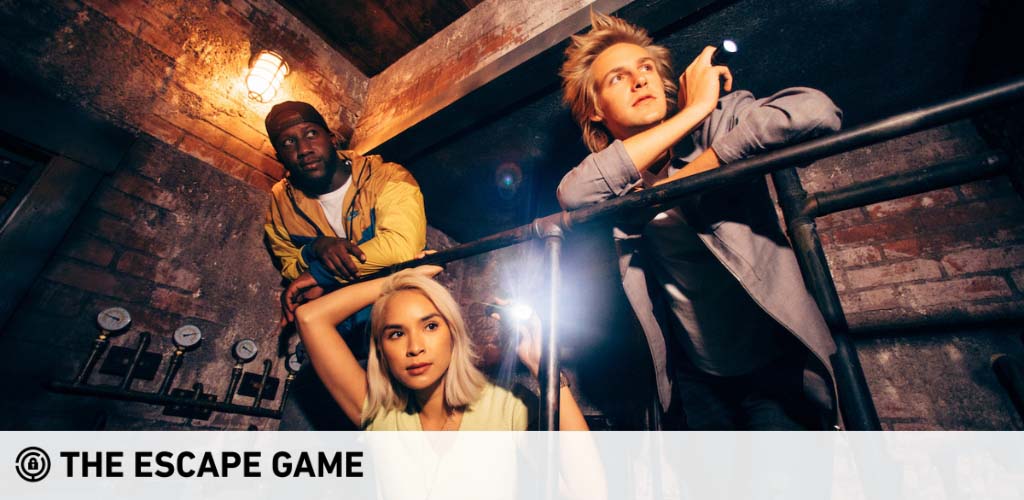 You will have to use your skills to try to get out of the most challenging prison cell! You and your teammates will be split into separate cells in this 1950s-era Prison and will need to coordinate your efforts to break out. Go through the warden's office without being spotted. But watch out; failure means a lifetime behind bars.
The Depths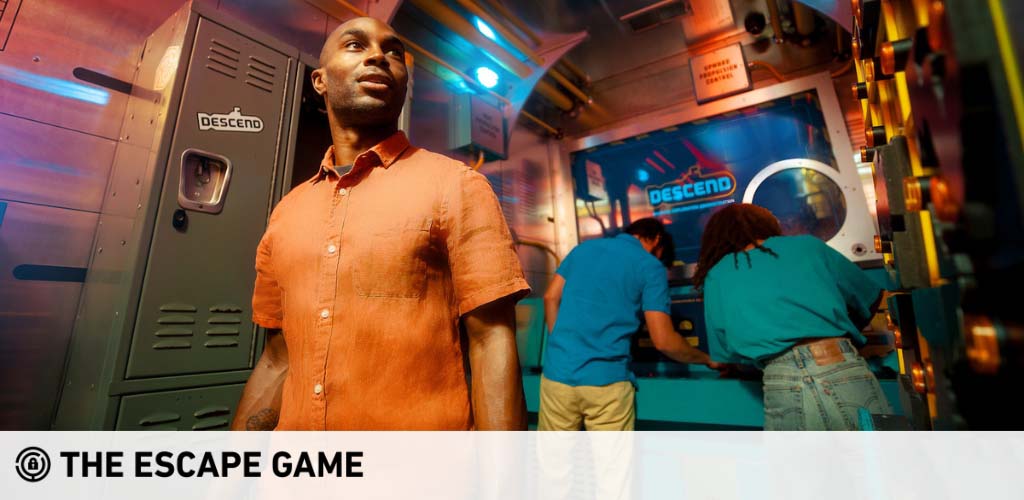 Is going deep into the ocean to work on the secret lab something you'd be willing to do? Keep in mind that you won't be alone. Since Dr Humphreys's disappearance, whispers of strange experimentation have existed in the lab. Do you have what it takes to unearth his ocean-floor secret?
Special Ops: Mysterious Market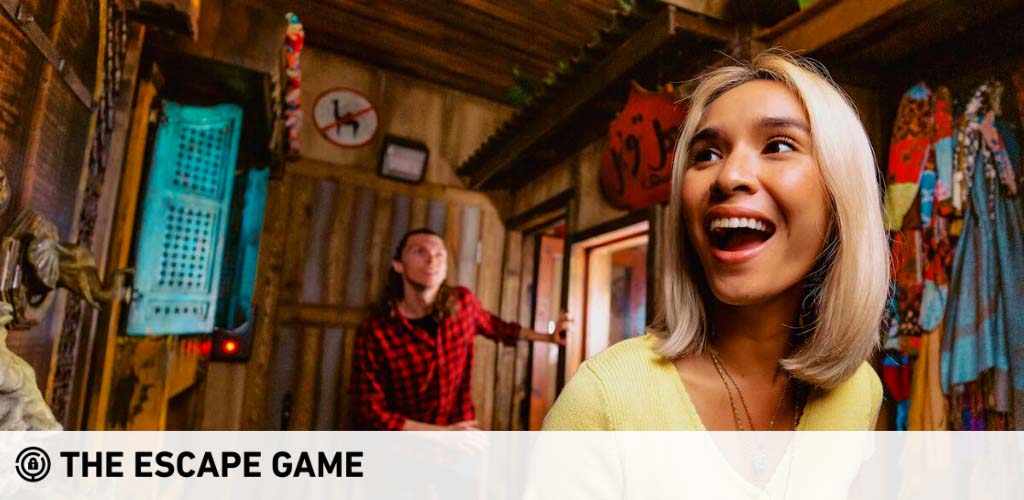 The world's fate as we know it rests in your hands as you try to resolve a global crisis. You'll need to use every bit of your tactical experience to stop this worldwide disaster. With so many unexpected turns, you must wonder: how deep does the storyline go?
Gold Rush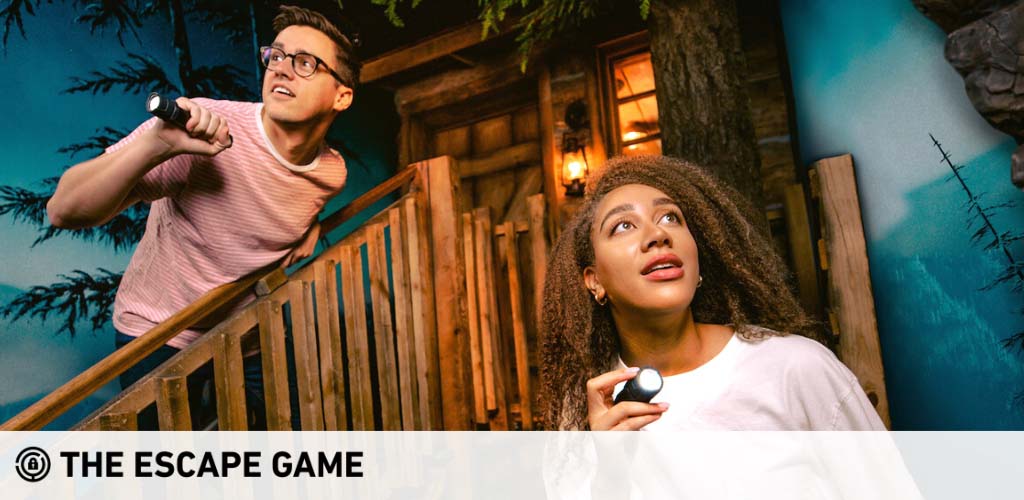 During the California gold rush of the 1800s, luck was on the side of the ordinary person. Your recently passed-away relative Clyde Hamilton has left behind a secret. Even though the prospector has died, he left behind a lot of gold worth a lot of money. If you can track down the gold, he will leave it to you as his inheritance because you are his closest living relative. The question is, can you find it?
Playground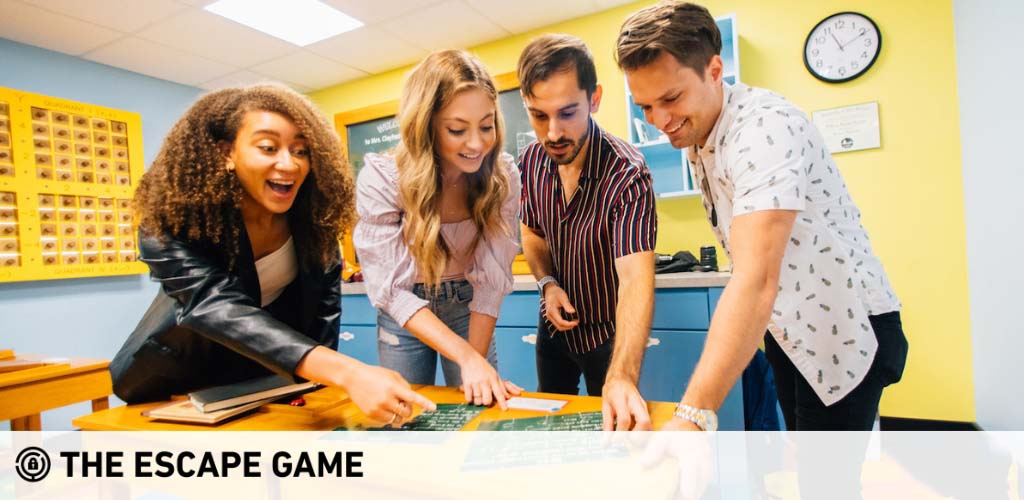 The playground is a favorite of both people who have never visited before and people who have played many times. The game begins in a classroom where you must fulfil all your assignments before the end of the day or miss summer break. These projects are unlike any you have done in school.
Game Tips
Whether you're an The Escape Game San Antonio veteran or a newbie, we'd love to share a few game tips to make your experience more meaningful and fun.
Look Everywhere

When you enter the room, examine your surroundings right away. Look for clues, anything odd, and any object that doesn't fit the theme. They could be something you need to proceed with.

Search for Patterns

The answer is not always easy, and escaping can be difficult sometimes. We recommend you examine the clues, look for patterns, observe similarities and anything else that catches your eye!

Teamwork makes the difference

Communicating well with your teammates and using everyone's skills will help you escape easily. You never know; one of your teammates might be good at solving puzzles, decoding codes, and others might be super observant.

Don't Lose Hope!

Stay positive! Never underestimate your skills in solving puzzles. Work together and have fun with your teammates. After all, fun is all that matters!
Frequently Asked Questions for The Escape Game San Antonio
Do I need to make a reservation before going?

Yes. Reservation is recommended, as it is your only way to guarantee entry. Please call 726-227-3834 after purchasing your discount tickets.

Where is it located?

It is located at 5822 Worth Pkwy, Suite 101, San Antonio, TX 78257.

What are the operating hours of the Escape Game San Antonio?

Operating hours vary daily. You may check to The Escape Game San Antonio official website for the latest update on hours of operation.

Do I need to pick a date and time during the reservation?

Yes. We recommend guests pick a date and time that works best with their schedule.

Do I get free parking?

Yes, there are lots of available parking spaces around The Rim.

Do I need to print my The Escape Game San Antonio discount tickets?

No need to print them. You can show your ticket through your smartphone and be granted fast and easy entry.

Is there an age limit?

The Escape Game San Antonio games are recommended for guests ages 13 and up. But no worries, little players can join too. Be sure to call them before you reserve so you'll have them under your name.

Should I buy my child a separate The Escape Game San Antonio discount ticket?

Children ages 4 and below get in for FREE. Guests ages 5 and up need a separate The Escape Game San Antonio ticket to enter and join.

How early should I be at The Escape Game San Antonio?

Be there as early as you can. But the recommended arrival time is 10 minutes before your scheduled game to check in.

Are your themed rooms wheelchair accessible?

Please call (726) 227-3834, and they will help you select the best room for your pals!

Can I bring food and drinks inside?

Strictly no outside food and drinks are allowed inside.

Am I going to be locked in a room forever?

No. However, once your game starts, your room will be locked (as it is part of the game). But if you want to leave the room, you are free to do so. Just press the exit button.
Last updated November 21, 2023.
The Escape Game San Antonio Tickets