Have an otherworldly experience with your discounted The Flyer San Francisco tickets at the incredible price of $14!
The Flyer is open daily from 11 AM - 8 PM, and the last ride starts 15 minutes before closing time. The discount tickets only include admission to The Flyer and not to any other attractions at Pier 39.
Overview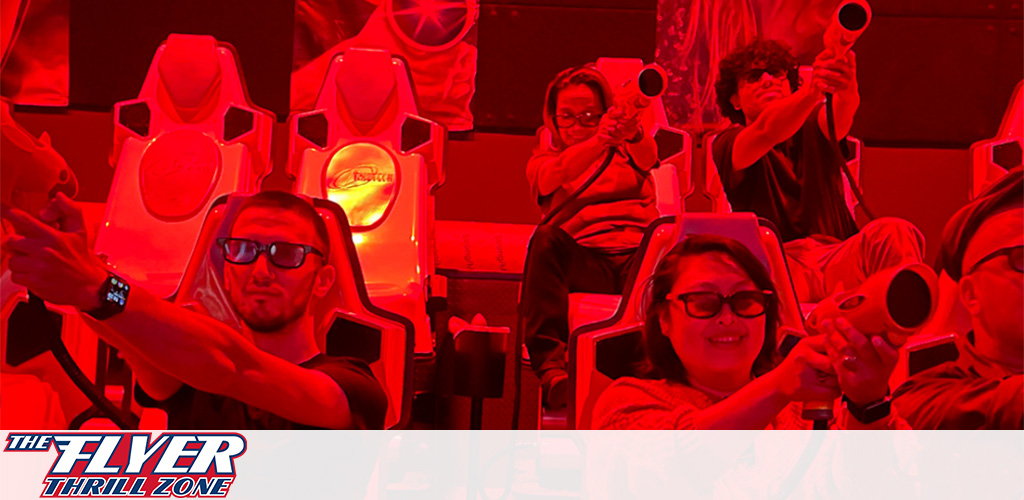 Buckle up and prepare for a breathtaking experience! A massive 50 feet wrap-around screen with many special effects will enhance your 7D experience. Take off with on your motion seats and fly 20 feet high to see stunning views of famed San Francisco landmarks and their beautiful landscapes! With top-notch technology, you will enjoy an incredible and unique experience, flying in a way you never have before! It is a perfect way to spend time with family and friends on this fantastic ride, so purchase your discount The Flyer tickets from GreatWorkPerks today!
Buy your GreatWorkPerks discount The Flyer San Francisco tickets!
Hassle-Free Transaction, Skip the Lines!
Another benefit of purchasing with GreatWorkPerks is that you do not need to print your discount tickets. Consider your phone your new best friend because all you need to do is present your discount tickets at the gates, and in you go!
Frequently Asked Questions for The Flyer San Francisco
Where can we find the ride?

You can find The Flyer at Pier 39, 2 Beach St, San Francisco, CA 94133! They're on the second level above the Hard Rock Cafe. Don't forget to buy The Flyer discount tickets from GreatWorkPerks before dropping by!

Is there a weight restriction for the ride?

Yes, for the safety of the guests, they require all riders to be under 300 lbs.

Is the ride ADA-accessible?

Yes! People who cannot transfer from their wheelchair can still experience the ride without sitting on a motion seat. There are elevators available for wheelchairs.

Can children ride alone?

Yes, children may ride without an adult accompanying them.

What is the minimum height restriction?

Guests must be 40" or taller to ride.
Last updated March 22, 2023.
The Flyer San Francisco Tickets
The Flyer San Francisco

Not recommended for pregnant women and visitors who suffer from a heart condition, epilepsy, motion sickness, or other severe medical conditions.

Regular Ticket

Discounted Price starts at $14

**Prices are dynamic and may change without notice. Purchase your tickets in advance to get the lowest prices.