Buy our discounted Idlewild & SoakZone tickets today starting at $26.99 and save up to 55%.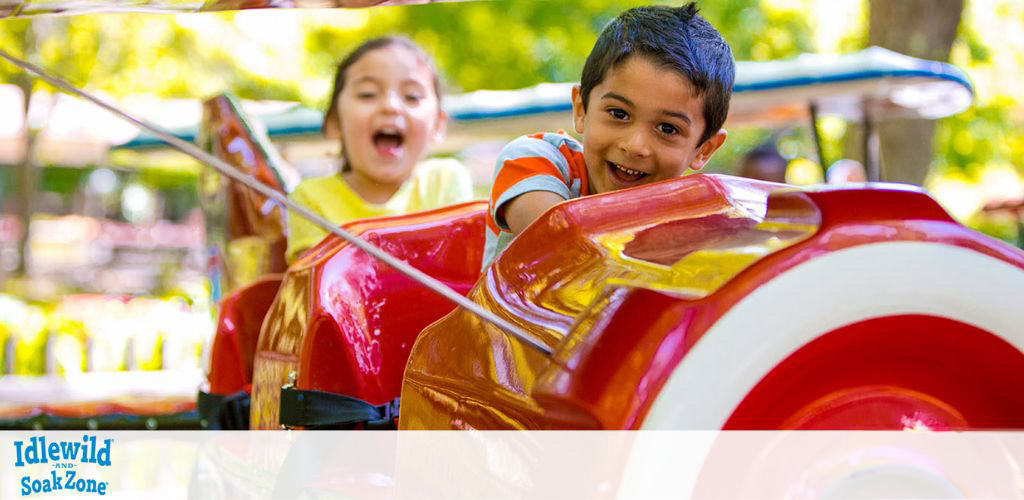 Get ready for a delightful day filled with joyous laughter and radiant smiles as you embark on an adventure with over 40 exhilarating rides and captivating attractions! Experience the thrill and excitement of all of these rides, designed to provide endless fun and entertainment for individuals of all ages. Experience a wide range of stimulating attractions, from serene kiddie rides that create a sense of tranquility to heart-pounding thrillers that will have you off the edge of your seat!
Enjoy the exhilaration of hurtling down a thrilling slide, where refreshing splashes accompany every twist and turn. Indulge in a delightful dose of nostalgia as you embark on a fun journey aboard the merry-go-round, taking in the timeless enchantment. Feel the adrenaline surge through your veins as you spin around on the paratrooper, defying gravity with each exhilarating rotation. And for those seeking an ultimate test of courage, brace yourself for the heart-pounding adventure that awaits on the Rollo Coaster. Embark on this exhilarating adventure by purchasing our Idlewild & SoakZone discount tickets! You will have the best time!
The LOWEST-PRICED Idlewild & SoakZone Discount Tickets
Hassle-Free Transaction, Skip the Line!
Another benefit of purchasing from GreatWorkPerks is that you do not need to print your Idlewild & SoakZone discount tickets. Consider your phone your new best friend because all you need to do is present your e- Idlewild & SoakZone tickets at the gates, and in you go!
Countless Fun Things to Do at Idlewild!
Are you ready to go on an exhilarating journey filled with endless excitement and enjoyment? Idlewild is a very popular destination for families seeking a memorable trip. It houses an impressive array of family-friendly attractions, this amusement park is a great place for kids of all ages. With its captivating charm and thrilling rides, Idlewild has earned its name as the ultimate destination for wholesome, family-friendly activities!
Incredible Experiences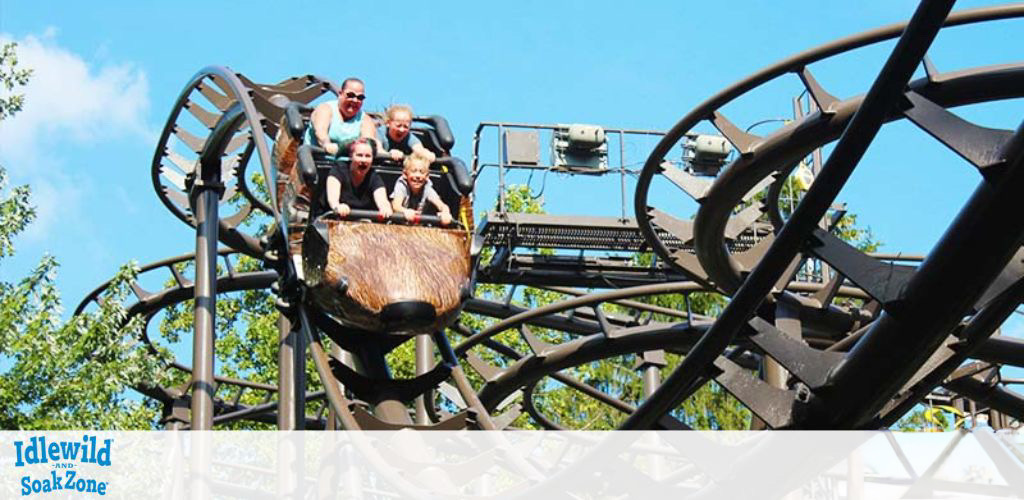 Experience a delightful day at the park, where endless fun awaits the entire family. The exceptional array of attractions, captivating live shows, and joyous events will ensure a memorable and thrilling adventure for everyone. Delight in a kaleidoscope of colorful kiddie rides that will ignite the imagination and bring joy to the little ones.
Experiences, such as Rides, Adventures, SoakZone, and Shows, are just a few things you can enjoy with your Idlewild & SoakZone tickets!
Dining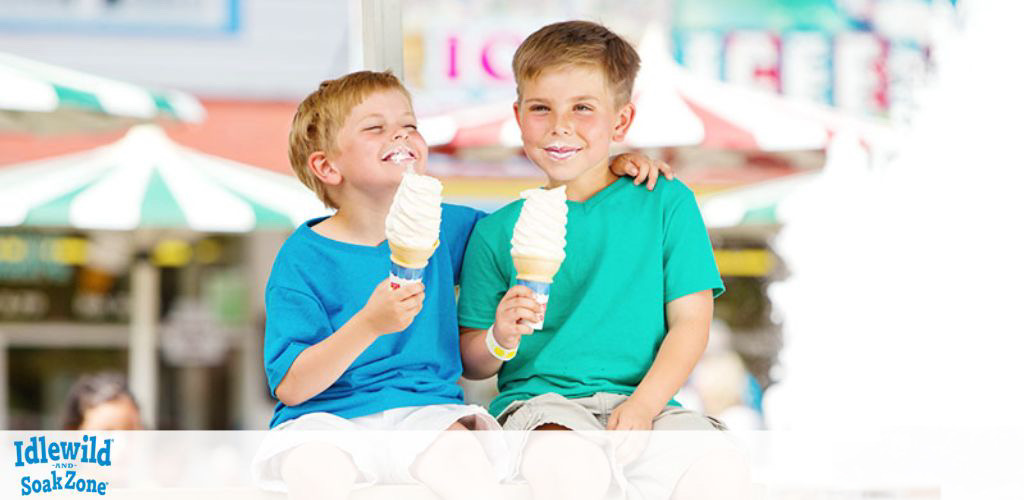 Indulge in a delicious array of savory treats as you explore the various restaurant choices in the park. From savory to sweet, there is an irresistible selection of dishes to satisfy every palate and cater to any dining desire. Whether you're seeking a quick bite or a leisurely meal, the diverse range of restaurants ensures that something suits every craving and occasion!
Shopping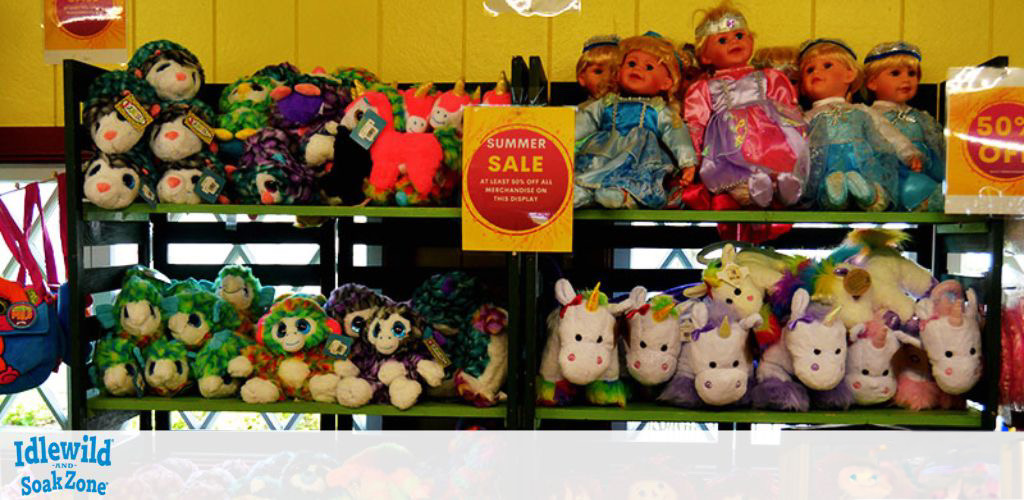 Take some time off and relax from the exhilarating rides as you explore the captivating and attractive stores. Idlewild Emporium offers an exquisite selection of apparel items, stunning jewelry pieces, and an array of souvenirs perfect for children. Discover a delightful list of candy, exquisite decorations, and fashionable clothing at the valued General Store. Or stop by Ricky's Gifts, the ultimate destination for all your toy and kiddie item needs - whether you're searching for the perfect toy for a birthday party or looking to surprise your little one with an unforgettable experience at the water park. Aquatic Provisions has everything you need to make a splash, from stylish swimsuits to trendy sunglasses and plush towels.
Frequently Asked Questions
Are reservations required before visiting?

No. All Idlewild & SoakZone discount tickets are valid through September 16, 2023. You may visit the park whenever your schedule is free!

Where is Idlewild Park located?

It is located at 2580 U.S. 30, Ligonier, PA 15658.

What are the operating hours of Idlewild Ligonier?

They are usually open from 10:30 AM. Closing time varies daily. To get the most accurate and latest updates on hours of operation, you may visit the official website of Idlewild.

Does Idlewild offer free parking?

Yes, free and convenient parking is located throughout the grounds. Be sure to arrive early to park easier!

Are Idlewild & SoakZone tickets refundable?

No. Discount Idlewild & SoakZone tickets are non-refundable, non-exchangeable, and non-returnable. Once purchased, it is final.

How fast will I receive my GreatWorkPerks Idlewild & SoakZone discount ticket?

Instantly! Our electronic Idlewild & SoakZone tickets are sent via email (which you provided during checkout), along with your purchase receipt!

Do I need to print my GreatWorkPerks discount Idlewild & SoakZone tickets?

Travel paperless with GreatWorkPerks All you need to do is show your Idlewild & SoakZone discount tickets at the ticket booth, and in you go – easy and fast!

Are there any lockers to store my things?

Yes. Locker rentals are available at SoakZone.

What mode of payment does Idlewild accept?

They are currently cashless. You may use your credit card, debit card, and mobile payment at the gates or when purchasing at gift shops and food stands. Checks, Travelers Checks, and Cash are not accepted. However, you may convert your cash to a card at the Cash-to-Card kiosks throughout the park.

Is smoking allowed inside the park?

Strictly no smoking inside the park. The Idlewild & SoakZone is a non-smoking family environment.
Idlewild & SoakZone Tickets
Check Back Soon for Tickets!