Buy discounted Kennywood tickets starting at $29.99 vs $70.99 the gate price. Enjoy up to 57% savings!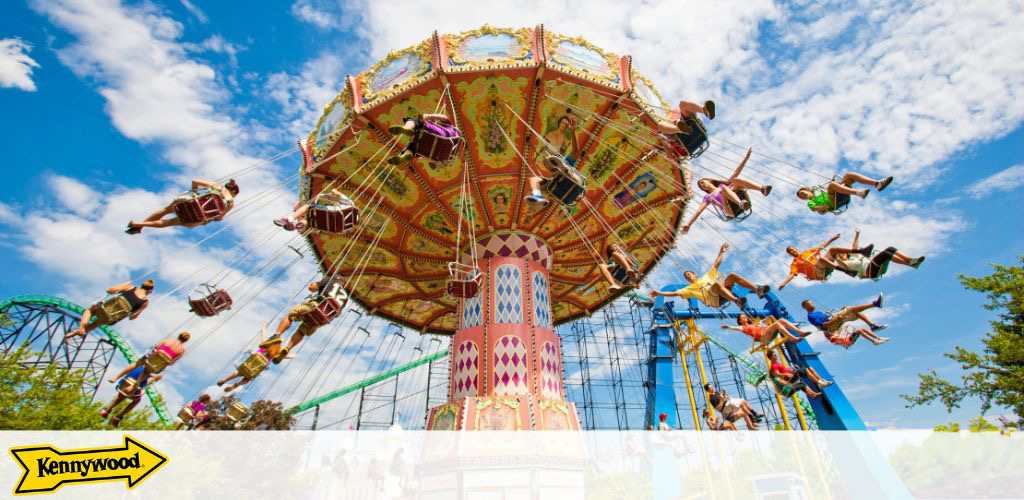 Kennywood, widely known as America's premier traditional amusement park, is a popular destination, offering many family-friendly entertainment options. Experience this extraordinary destination's unparalleled blend of cutting-edge excitement and timeless amusement. Choose from all of the exhilarating roller coasters that will leave you breathless. For the younger guests, a delightful Kiddieland awaits, offering a delightful selection of twelve captivating rides tailored to their age group.
Prepare to be surprised by all the exclusive attractions that will offer you a great time, as they cannot be found anywhere else. Whether planning a day trip, attending a special event, enjoying a delightful family dining experience, or seeking an entire season of non-stop fun, this destination has got you covered. Get your Kennywood discount ticket from GreatWorkPerks today to experience the incredible!
The LOWEST-PRICED Kennywood Discount Tickets
Hassle-Free Transaction, Skip the Line!
Another benefit of purchasing from GreatWorkPerks is that you do not need to print your Kennywood discount tickets. Consider your phone your new best friend because all you need to do is present your e-Kennywood tickets at the gates, and in you go!
Things You Need to Know
Park Location and Directions
The park is located at 4800 Kennywood Boulevard, West Mifflin, PA 15122, (412) 461-0500. You may visit the park's website for the most accurate driving directions, especially if driving from neighboring areas.
Park's Accessibility
The park is ADA-compliant and welcomes guests of all ages to join the fun! The amusement park is wheelchair accessible and offers various services that cater for the need of beloved visitors. If you have any questions or need any accommodation, please stop by the Guest Service Center near the park entrance.
Operating Hours
The park is usually open from 11:00 AM to 11:00 PM. Closing times may vary daily and change without prior notice. Please check and confirm by visiting their website for the latest update on hours of operation.
Top Things to Do with Your GreatWorkPerks Kennywood Discount Tickets
Steel Curtain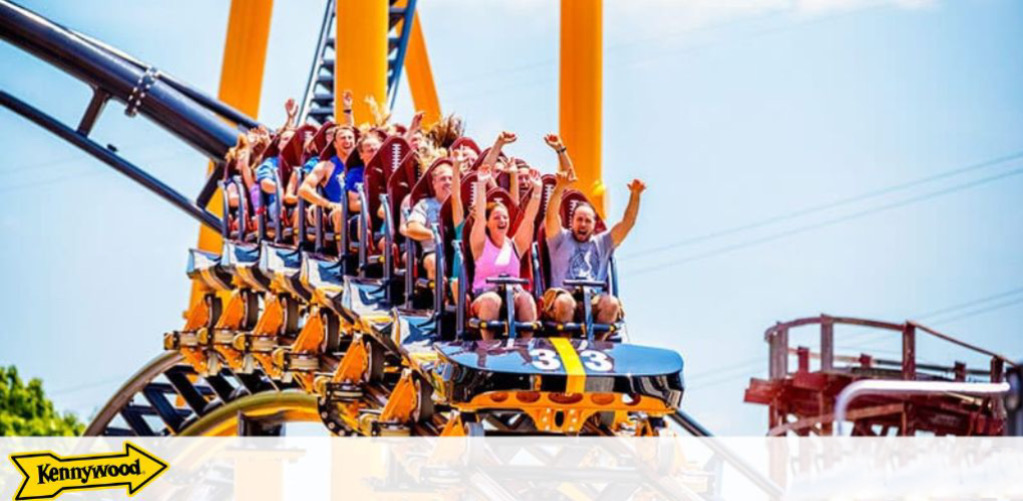 The coaster's towering steel frame, which can reach a height of 220 feet, is an exciting asset to the amusement park. In two minutes, racers cover 4,000 feet of track at an average speed of 76 miles per hour. Get ready for all the inversions you will go through at high speeds (there are a total of 9)! Getting on this ride requires steel nerves, but if you are brave enough, you won't be able to stop coming back.
Spinvasion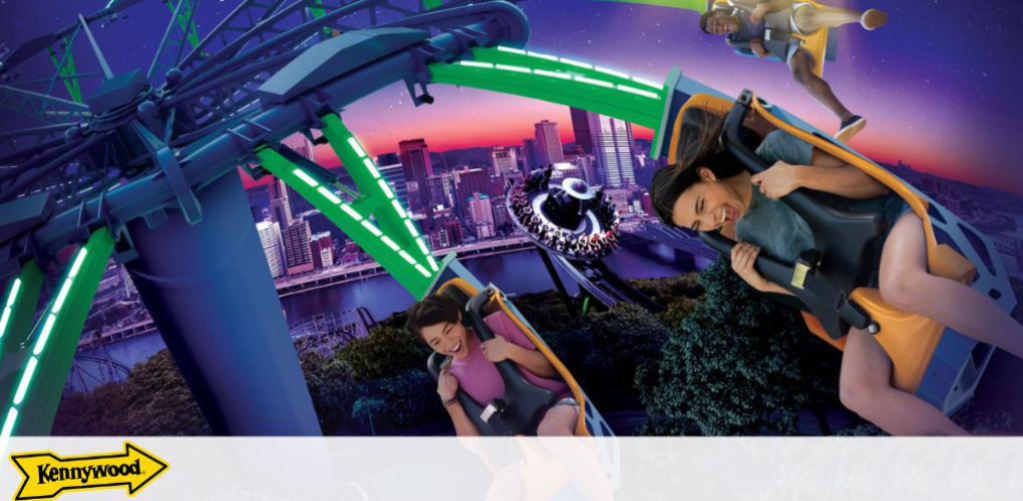 The brand new Spinvasion places you right in the thick of things during the Siege of the 'Burgh! It's the first multi-action spin attraction in the United States, so hop aboard your spaceship and prepare for a spectacular trip. What seems like a traditional activity at first quickly escalates to thrilling parallel-to-the-ground racing. You'll be darting up and down with other pilots one minute and then rolling together in massive waves to defend the city from extraterrestrial invasion the next.
Thunderbolt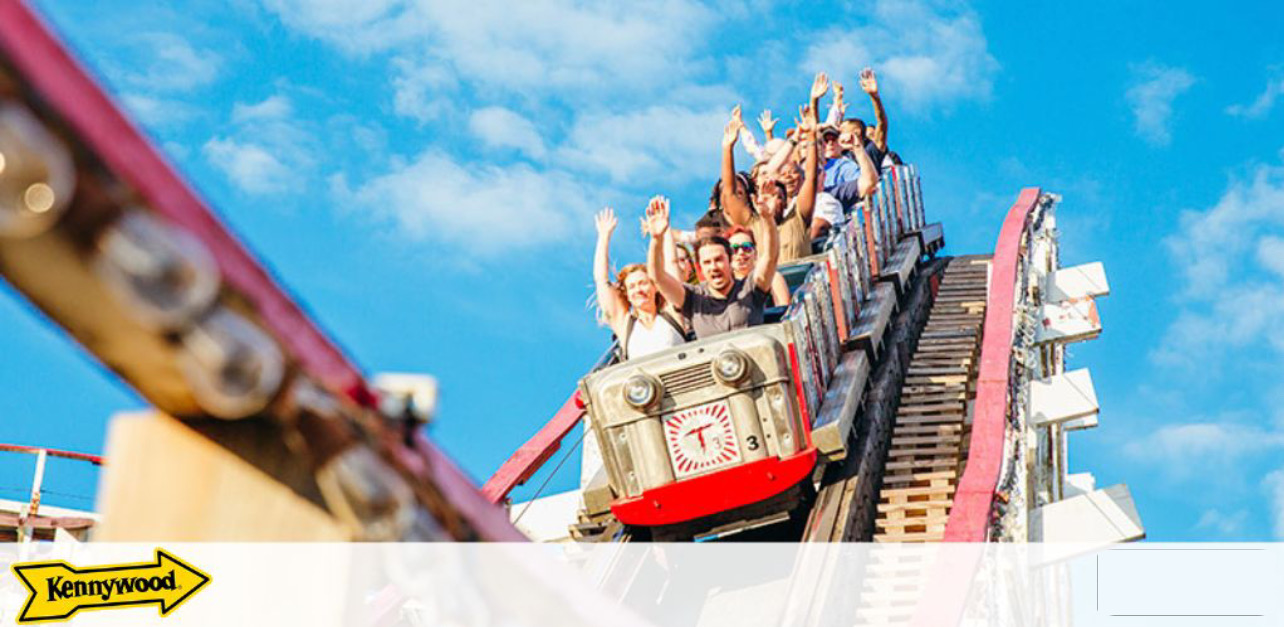 Are traditional coasters your thing? The legendary Thunderbolt won't let you down. Get on the Century Flyer, a train from the 1950s that will take you on a trip full of surprises and thrills. You'll be amazed as soon as you exit the station. Take a deep breath and prepare for more because this is just the beginning, and Thunderbolt always reserves the biggest and greatest drops and spins for last! Remember to prepare your Kennywood discount tickets to enter faster!
SwingShot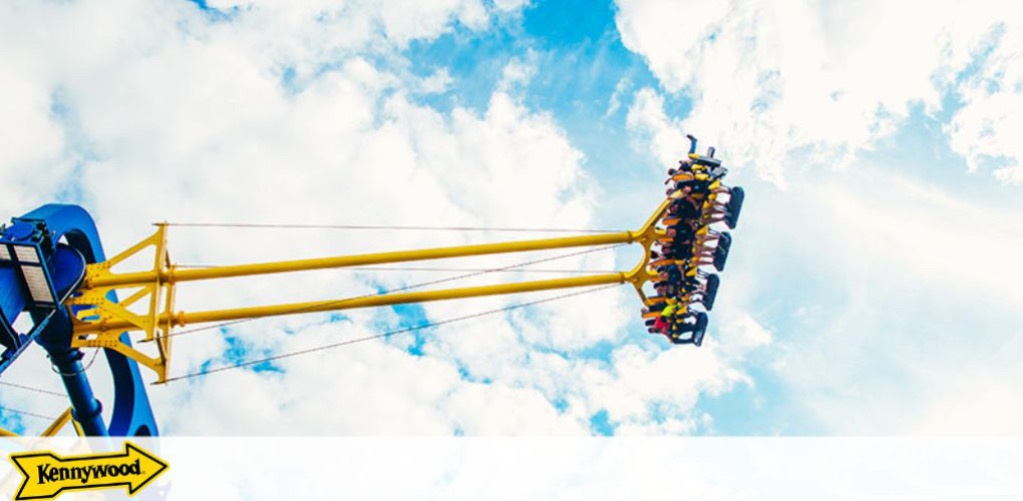 Try out weightlessness by swinging forth and backwards. This isn't your average swing set accessory. The sensation of weightlessness is caused by the ride's tremendous acceleration, which propels riders skyward at over 50 miles per hour before they abruptly change course and drop back to the ground.
Turtle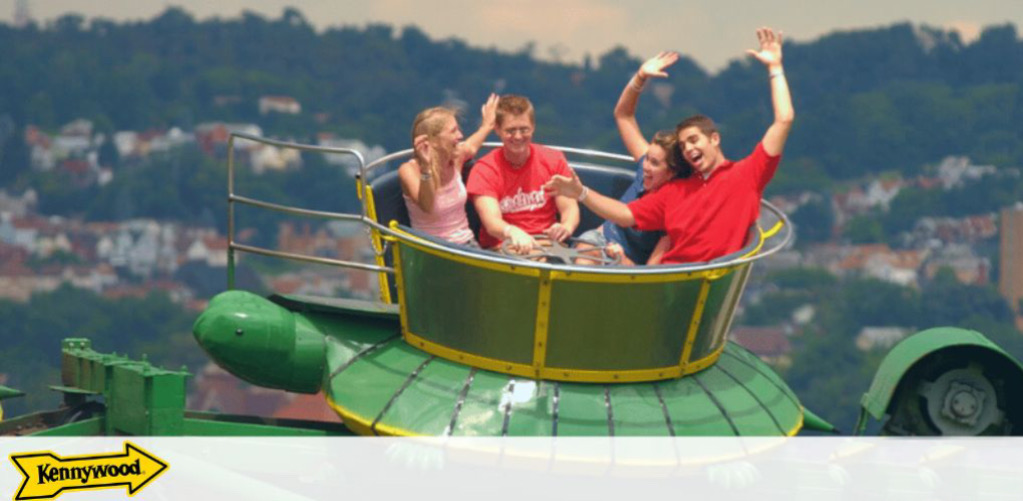 Ride the last remaining tumble bug through a landscape of hills and valleys. The Turtle has been a staple since and remains a fan favorite today. Six turtle-shaped cars surround a round track with a few hills and valleys. The Turtle is the only surviving roller coaster of its kind.
Frequently Asked Questions
Do I need to make a reservation before I visit?

No. Go straight to the gate with our Kennywood discount tickets on your preferred date. GreatWorkPerks offers two types of single-day tickets – weekdays and weekends Kennywood tickets.

What is the park's schedule?

The park usually opens at 11:00 AM and closes at 11:00 PM. Operating hours may vary and change without prior notice.

Where is Kennywood in Pittsburgh located?

You may find the park at 4800 Kennywood Boulevard, West Mifflin, PA 15122.

Are Kennywood discount tickets refundable?

We're sorry, but all discount Kennywood tickets are non-refundable, non-exchangeable, non-transferable, and non-returnable.

Does the park offer free parking to visitors?

The park offers both paid and free parking. Visit their website to learn more about parking details.

Do I need to buy a separate Kennywood ticket for the kids?

All guests aged four (4) and above need a valid Kennywood ticket to enter.

When do my Kennywood discount tickets expire?

Your discount Kennywood tickets are valid until September 16, 2023.

Are there any height and weight restrictions on each ride or attraction at the park?

Please note that height and weight limitations may apply for a certain attractions or rides. You may check their official website to see where these limitations apply.

How soon will I get my Kennywood discount tickets from GreatWorkPerks

Instantly! Our Kennywood tickets are e-tickets and will be sent to the email you provided during checkout, along with your purchase receipt.

Do I need to print my Kennywood tickets?

No need. Consider your phone your new travel buddy. With GreatWorkPerks discount Kennywood tickets, you'll get to travel paperless. Now, that's a great deal!