Buy discounted Lake Compounce tickets and enjoy savings of up to 66%. Your instant e-tickets are sent via email.
What's New?
Boulder Dash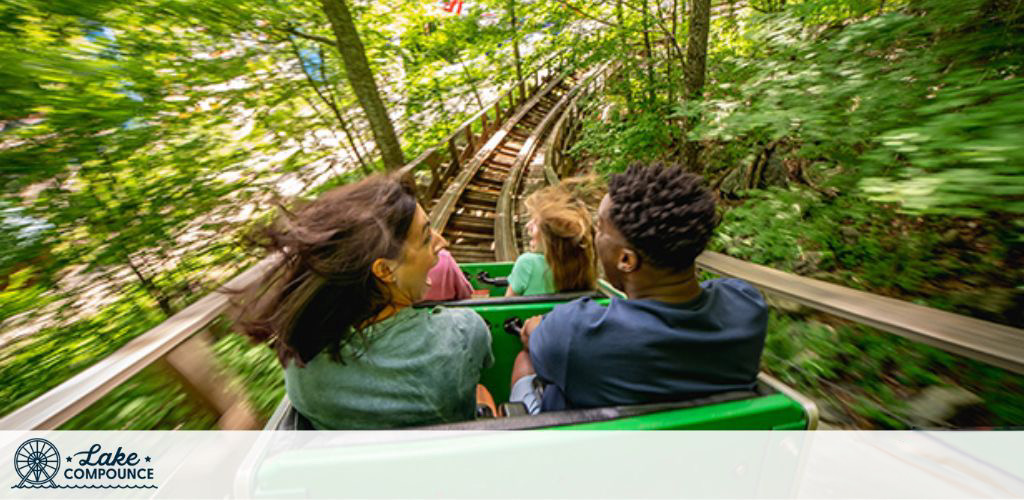 There's no better way to have an incredible day than in a safe, exciting environment. We are sure that once you ride Boulder Dash, you'll want to do it over and over again because you will have so much fun! Fasten your seatbelt and get ready for a thrilling ride along the green mountainous landscape of the park! It offers a wild ride through nature, dives down some massive drops, and weaves through the trees. This experience is included in your Lake Compounce discount ticket from GreatWorkPerks
Overview
Experience a wide array of entertainment options that cater to all ages and tastes. You can visit the timeless enchantment of classic and kiddie rides or embark on an adrenaline-pumping ride aboard the thrilling roller coasters. The water park boasts an impressive selection of rides and attractions for those seeking some splashing excitement. With so many choices, you will find something for everyone to enjoy! You will have a great day at this extraordinary park! Get ready to jump into a world of excitement and adventure as you take on the challenge of trying out every fun activity this popular destination has to offer. From heart-pounding thrill rides to captivating shows and everything in between, the park guarantees a memorable time that will leave you wanting more. So, gear up, get ready and purchase your Lake Compounce tickets and set off on an exciting trip filled with boundless laughter and joy!
The LOWEST-PRICED Lake Compounce Discount Tickets
Hassle-Free Transaction, Skip the Line!
Another benefit of purchasing from GreatWorkPerks is that you do not need to print your Lake Compounce discount tickets. Consider your phone your new best friend because all you need to do is present your e- Lake Compounce tickets at the gates, and in you go!
GreatWorkPerks Tips and Tricks to Make Your Visit Extra Special!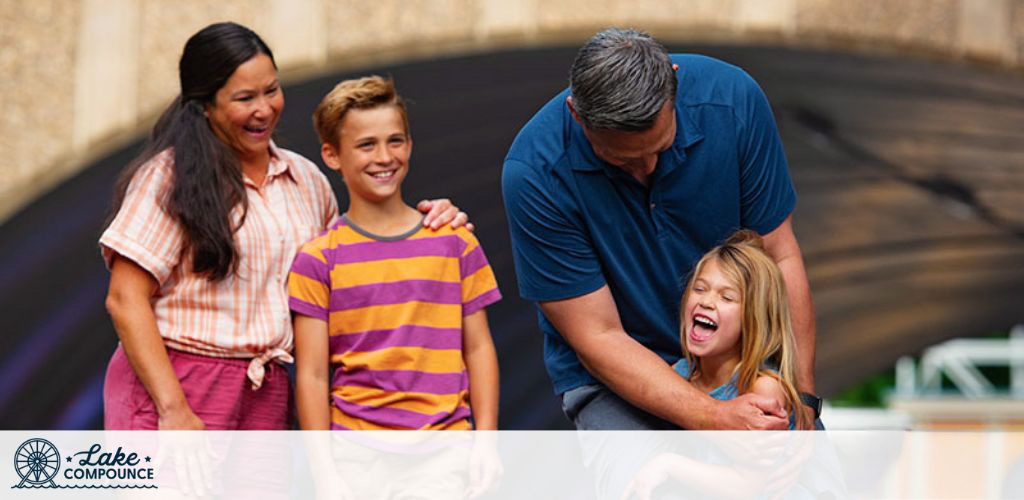 Purchase Lake Compounce discount tickets in advance.

GreatWorkPerks offers affordable Lake Compounce discount tickets. All you need to do is pre-purchase Lake Compounce tickets before visiting the park to save money on each ticket purchase. Now, that's something that will leave you smiling!

Arrive Early at the Park.

To make the most of your visit and enjoy everything the park offers, arriving earlier is recommended. Be there when the gate opens; you'll enjoy it and experience fewer lines and waiting times!

Protect Yourself from the Sun!

Don't forget to wear sunscreen and sunblock! There are a lot of activities, and you will be going on many rides under the sun. Protect yourself from sunburn.

Pro-tip: Remember to hydrate yourself; it's very important to drink plenty of water!

Check Ride and Attractions' Restriction Beforehand.

Waiting in line for a while and getting denied entry can be quite frustrating, of course! Be sure to check each ride and attraction limitations ahead of time. That way, you will save time at the park.

Craft Your Itinerary.

There are so many things happening at the park, that you will find it better to plan out what activities and rides you want to visit. We suggest you plan your itinerary ahead of time, so you know where to go first once you get there.
Frequently Asked Questions
Are reservations required to enter?

No. GreatWorkPerks Lake Compounce tickets allow you to visit the park whenever you want. Enjoy our any-day single-use discount tickets!

When will my GreatWorkPerks discount Lake Compounce ticket expire?

Your Lake Compounce discount ticket is valid until September 16, 2023.

Where is the park located?

The park is located at 185 Enterprise Drive, Bristol, CT 06010.

What are the park's operating hours?

Park's opening and closing hours may vary daily and change without notice. Please confirm the updated schedule before your planned visit through their official website.

Are discount Lake Compounce tickets refundable?

No. Lake Compounce discount tickets are non-refundable and non-returnable. Once the purchase is made, it is final.

What kind of payment does the park accept?

Currently, the park is cashless. Only electronic payments, such as debit, credit, Apply Pay, Google Pay, and other mobile payments, are accepted. Guests may convert cash to cards at available Cash-to-Card kiosks throughout the park.

Can I bring food and drinks inside?

Outside food and non-alcoholic beverages are allowed, if they are stored in a soft cooler not exceeding 12" x12" x12" in size. Glass containers and alcoholic beverages are not allowed.

Is there free parking available?

No, only paid parking is offered. Single Day Parking and Preferred Parking rates apply.

Are there any height restrictions on each ride?

For your safety, yes there is. Look for the sign at the entrance of each ride to make sure you meet the height requirements.

Is the park wheelchair accessible?

YES! The park is wheelchair accessible. Check out the park's official website and look at the FAQ section to see which rides or attractions are accessible with wheelchairs.

Can I smoke inside the park?

Please note that there are only some designated areas to smoke throughout the park. Please look for the signs or ask the park staff. There is no smoking permitted outside those areas.

Can I place my things in any lockers?

Yes. Locker rentals are available on a first-come, first-served basis.

When will I receive my Lake Compounce discount ticket from GreatWorkPerks

Right away, along with your receipt. GreatWorkPerks Lake Compounce tickets are e-tickets and will be sent to your email after a successful purchase.

Do I need to print my Lake Compounce ticket?

Enjoy paperless vacations with GreatWorkPerks Show your e-Lake Compounce discount tickets from your smartphone, in you go – easy and fast!
Lake Compounce Amusement and Water Park Tickets