---
What is Nickelodeon Universe?
If you are looking for a one-stop place to visit all your favorite Nickelodeon characters, you'll surely have a day well spent in the Nickelodeon Universe. It is an indoor amusement park in the Mall of America, Minnesota that houses all the attractions, rides, and experiences inspired by Nickelodeon's popular franchises. With your Nickelodeon friends, make sure to purchase your discount Nickelodeon Universe ticket here in GreatWorkPerks for an action-packed amusement park experience!
Is Nickelodeon Universe good for teens?
The park is not only for toddlers. It is also a dream come true for teens! With your discount Nickelodeon Universe ticket, you'll get to experience a lot of fun rides and entertaining spots made friendly for all ages. If you are a fan of Nickelodeon characters, you will have fun in this place regardless of your age. When you visit the Mall of America, this is a one-stop place to go for family bonding or social gatherings.
Discount Nickelodeon Universe tickets from GreatWorkPerks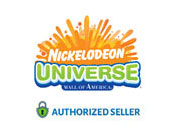 Lowest Prices Guaranteed!
GreatWorkPerks is an authorized seller of discount Nickelodeon Universe tickets. We are the largest seller of discount tickets in the country, and we couldn't have thrived for over 30 years if we weren't highly trusted by our customers. We would love you to join our family and enjoy the best price for the Nickelodeon Universe tickets and other nationwide attractions!
Hassle-Free Transaction, Skip The Line
Another benefit of purchasing with GreatWorkPerks is that you do not need to print your discount tickets. Consider your phone your new best friend because all you need to do is present your discounted Nickelodeon Universe tickets at the gates and, viola, in you go!
Famous Thrill Rides at Nickelodeon Universe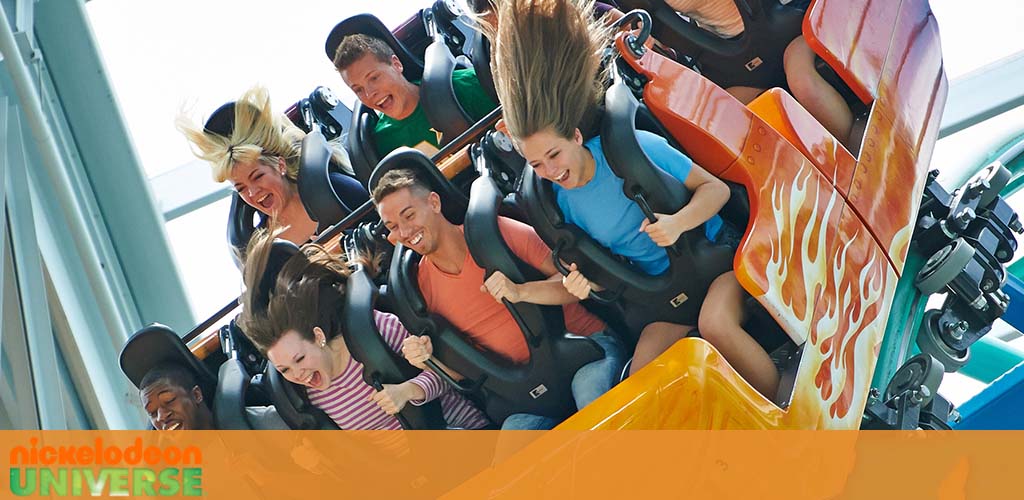 SpongeBob SquarePants Rock Bottom Plunge
Are you ready? Aye Aye Captain! You must be very excited to meet the character who lives in a pineapple under the sea. Of course! It's no other than the very famous Nickelodeon character SpongeBob SquarePants! Be ready to plunge to the bottom like SpongeBob on this roller coaster that will lift you up and turns your head over heels with such very intense spirals, loops, and 90° turns.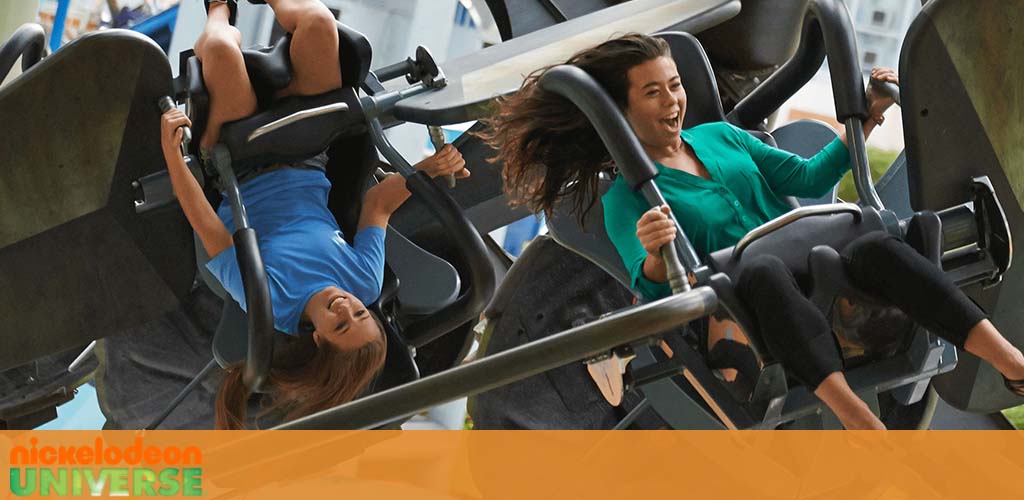 Teenage Mutant Ninja Turtles Shell Shock
Be like a real ninja once in your life! Experience what it feels like to be Leonardo, Donatello, Raphael, and Michelangelo in this high thrill ride that allows you to fly, flip, and twist up and through the air at unimaginable speeds! Brace yourself with each movement as you will most likely feel dizzy on your first time as ninja turtles!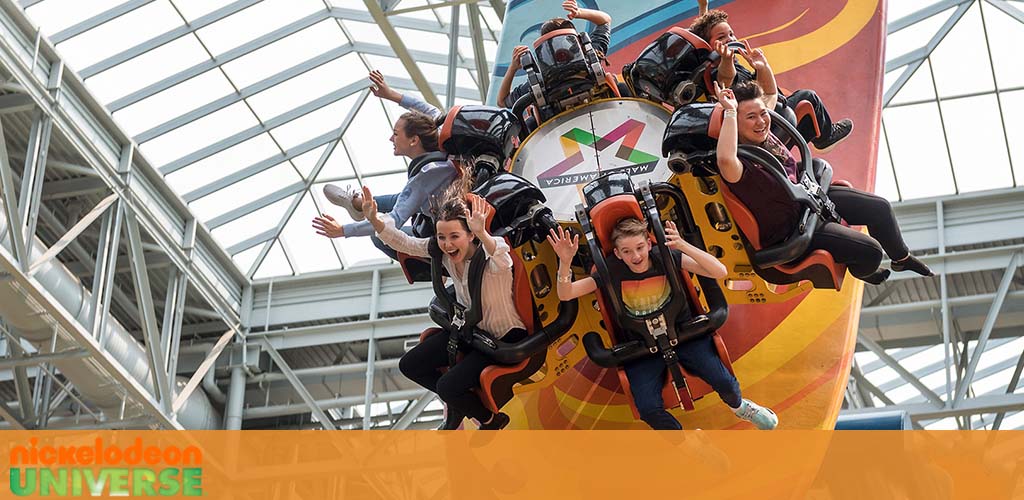 Avatar Airbender
Have you ever dreamed of mastering control of the element of air like Aang, the Last Airbender? Well, this is the ride to make your dream come true! Here, you'll ride the seemingly waves of air swishing back and forth and reaching the heights of 70 feet! There are also forces of air and fire battling just around you to make you feel like a real Avatar! These are all possible with your purchase of a Nickelodeon Universe discount ticket.
Kid Friendly Rides at Nickelodeon Universe
If you are visiting with kids, here is a list of Kid-friendly rides you can try. They'll surely enjoy each ride as they recognize their favorite cartoon characters in this fun experience! No worries because your ride to these kid-friendly places is still included in your discount Nickelodeon Universe ticket.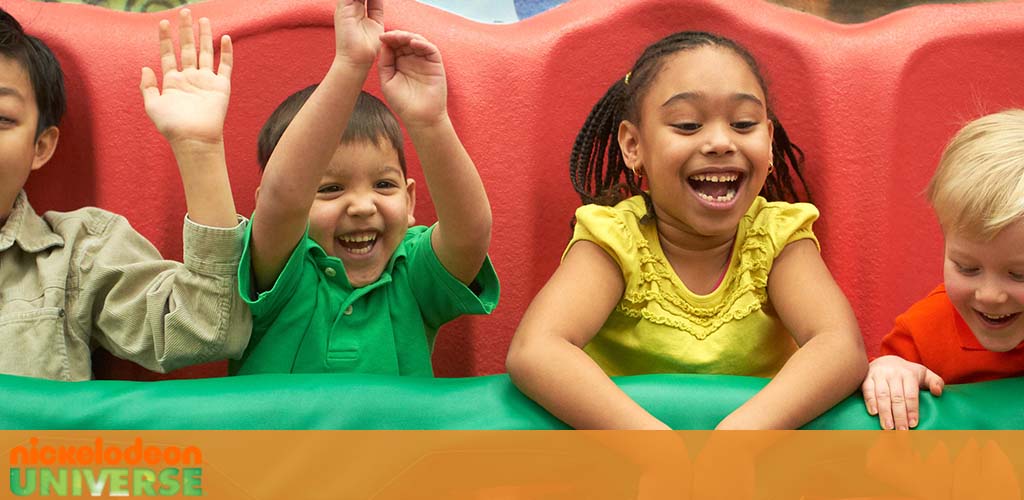 Wonder Pet's Flyboat
Have you missed the Wonder Pets and their journey to rescue animals in need in the world? Meet and greet them with your kids in the Wonder Pet's Flyboat adventure! Here, your kids will experience what it feels like to be Linny, Tuck, and Ming-Ming while they hop aboard the Wonder Pets Flyboat. The fantastical Flyboat will lift them up to 20 feet, and gently bounces up and down until it finally lands softly. Such a perfect balance of fun and thrill for kids!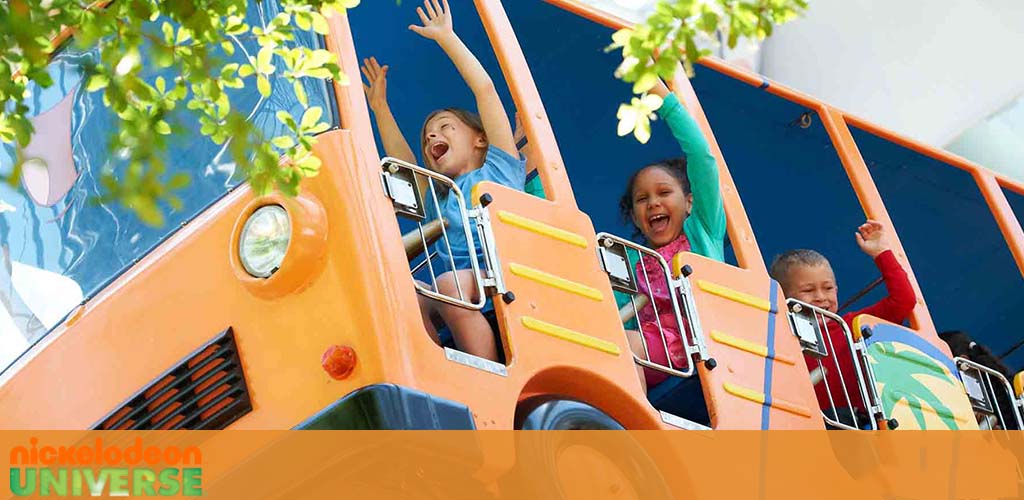 Diego's Rescue Rider
Go Diego Go! Have your kids ride along with Diego in this rescue rider bus. Taking them into another level of animal rescue adventure, this ride will swing them round to help Diego in his journey to rescuing wild animals! Don't forget to cheer them up!
El Circulo Del Cielo
Right after Diego's adventure, the kids will surely love to meet Dora and the Boots! Head straight to the El Circulo Del Cielo, a Ferris wheel that will take you and the kids high above the ground. Be amused with the view of the amusement park seen from over seven stories high!
An unlimited ride on this Ferris Wheel is included in your purchase of a discount Nickelodeon Universe ticket. What are you waiting for? Grad your tickets now!
What can you do at Nickelodeon Universe if you don't like rides?
Nickelodeon Universe is not only about roller coasters, Ferris wheels, and rides. Here's more to expect from the indoor amusement park with your Nickelodeon Universe discount tickets:
Meet and greet your favorite Nickelodeon characters

If you are already exhausted riding all the fun and thrill rides, meeting all your favorite Nickelodeon characters is the best thing to do! Your favorite characters like SpongeBob, Ninja Turtles, Aang, Cosmo, WonderPets, and many more periodically appear in the park. To see the schedule of their appearances, click HERE.

Grab the photo opportunities

Capture your moments with your favorite Nickelodeon characters! Make sure to have your cameras with you and take the best photos with them. Check their Photo Packages if you want to capture your entire day of fun and adventure at Nickelodeon Adventure.
Souvenir Shops at Nickelodeon Universe
The kids and kids at heart would surely love to own a souvenir they can look up to remember all the fun experiences in the park. Here is a list of the must-visit souvenir shops to stop by:
Nickelodeon Shop
If you are looking for limited editions of Nickelodeon character merchandise like Nickelodeon-themed t-shirts and more, make sure to stop by this store. It is the flagship store that offers the largest selection of Nick-themed souvenirs that you can add to your collection. Here, you will also discover hard-to-find Backyardigans, Rugrats, and Fairly OddParents merchandise.
Gear
If your favorite Nickelodeon characters are the Teenage Mutant Ninja Turtles, head straight to this souvenir shop to purchase your first TMNT gear! This is a specialty shop for all the ninja turtles' merchandise.
Toys
You'll surely not want to miss this souvenir shop! They have the latest toys and classic ones that are home to all Nickelodeon Characters.
Dining Options at Nickelodeon Universe
After all the roaming around and the fun rides, it's time to take a nice snack to refuel the day. Here are the top choices of food shops you must try:
Caribou Coffee
Do you love classic coffee, teas, juices, and smoothies? If so, Caribou Coffee is the perfect food place for you to recharge! Here, you can also choose from a variety of delicious bakery items partnered with delicious and classic beverages of your choice!
Carts
If you just want to buy food snacks while you are on the move, it's nice to have some from food carts. Here, you can just simply purchase Pepsi products, mini donuts, and cotton candies. Have it while you are roaming around as you wish.
Grub
Looking for a one-stop-shop to satisfy your pizza cravings? GRUB is the way to go! Here, you'll have a long list of snack choices from pizzas, pretzels, ICEE, and more! This is definitely the most family-friendly food place on the list as they have meals to offer for any age!
Sweet Treats
Just near the east entrance, visit Sweet Treats if you want to have a good sugar rush! Kids will love splurging with chocolate, vanilla, strawberry cakes, and more!
Tips for Visiting Nickelodeon Universe
Get the most out of your Nickelodeon Universe discount ticket with these tips:
Purchase your Nickelodeon Universe tickets in advance

If you want to skip long lines at the entrance gates, it is best to purchase your Nickelodeon Universe tickets in advance. With our discount Nickelodeon Universe ticket, you'll only have to present it at the gate to let you in. No need to fall in line!

Save the Park Map

Roaming around the huge indoor amusement park can be a challenge especially if you are not familiar with its top attractions, entry and exit points, and food places. So, visit wisely and download their park map HERE. This will help you save time trying to find the place you want to stop by.

Bring extra clothes

If you are planning to board a lot of rides in the park, it is best to carry extra clothes with you, especially for the kids.

Charge your batteries

You will need your mobile phone to present your discount Nickelodeon Universe ticket at the gate. Just to be sure, fully charge your batteries before your visit. If you can, bring extra power banks. Besides, you will also need your gadgets to capture your best memories in the park.

Wear comfortable footwear

When riding the thrill rides, it is a precautionary measure to have your footwear secured unless you want it to fall to the ground while you are on the ride. Be sure to wear closed shoes to be comfortable in your adventure.

Plan your visit

Avoid any unwanted circumstances on the day of your visit. From the very moment of your arrival, make sure that you are familiar with their parking ramps.
Frequently Asked Questions:
Are reservations required?

No, Nickelodeon Universe guests are not required to book reservations before their visit.

Do I need to purchase an advance date-specific ticket to visit?

You do not need to purchase an advance date-specific Nickelodeon Universe discount ticket.

Where is Nickelodeon Universe located?

The indoor amusement park is located at 5000 Center Ct, Bloomington, MN 55425, United States.

What time does the park open?

The Park Hours may change without prior notice. Make sure to plan your visit wisely. The park is usually open from Monday to Saturday from 10 AM to 9 PM, and on Sundays from 11 AM to 7 PM.

What days are the busiest?

Since it is inside the Mall of America, the park is busiest during nights and weekends. Peak season is from May to September.

Is wearing of mask required?

No, wearing a mask is not required especially if you are already fully vaccinated.

Is there free parking?

Yes, rest assured that there is a lot of free parking on the Mall of America ramps.

Do I need to print my discount tickets?

No, there is no need to print your Nickelodeon Universe discount ticket.

How soon will I receive my discount tickets?

You will receive your discount Nickelodeon Universe ticket right after you purchase it from GreatWorkPerks.

Is Nickelodeon Universe rides safe?

Yes, rides in the amusement park are safe.

Are lockers available?

Yes, if you do not want to hold your personal belongings while having fun in the park, you can just leave them in their lockers.

Is re-entry allowed?

Yes, there is a re-entry into the amusement park. Just make sure to keep your e-tickets with you.
Last updated October 05, 2023.
Nickelodeon Universe Minnesota Tickets