Check out other American Dream attractions:
Buy your Mirror Maze discount tickets from GreatWorkPerks starting at $xx.xx vs gate price $xx.xx. Save up to xx% with GreatWorkPerks
Get ready to enter a world of infinite reflections!

Experience navigating your way through a mind-blowing landscape filled with neon lights, electric beats, endless corridors, and clever twists and turns around each corner.
Journey your way through a kaleidoscope of mirrored walls. This group adventure will amaze you with endless surprises at every turn. The intergalactic attraction features a fantastic landscape full of neon lights, endless corridors, electric beats and many other incredible details!
Enjoy an out-of-this-world experience!
Navigate your way through the area's one and only Mirror Maze experience. The most thrilling intergalactic experience awaits you at American Dream Mirror Maze. If you're looking for a fun-filled and incredible activity to enjoy with your group, then you should definitely check this out.
The perfect photo backdrops
Your pictures will be amazing and stand out with all the glowing lights and the cosmic course filled with surprising effects. Post your perfect shot on social media and make sure to tag us!
The LOWEST-PRICED Mirror Maze Discount Tickets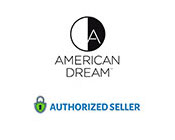 Lowest Prices Guaranteed!
GreatWorkPerks is an authorized seller of Mirror Maze discount tickets. We couldn't have thrived for over 30 years if we weren't highly trusted by our customers. We would love for you to join our family and enjoy the best prices for Mirror Maze discount tickets as well as other attractions nationwide!
Hassle-Free Transaction, Skip the Lines!
Another benefit of purchasing from GreatWorkPerks is that you do not need to print your Mirror Maze discount tickets. Your phone is your new best friend because all you need to do is present the e-tickets you've purchased at the gates and, in you go!
What to Expect at Mirror Maze American Dream?
Get your American Dream Mirror Maze discount tickets from GreatWorkPerks This mind-blowing attraction awaits you at American Dream New Jersey. Here's what to expect during your visit: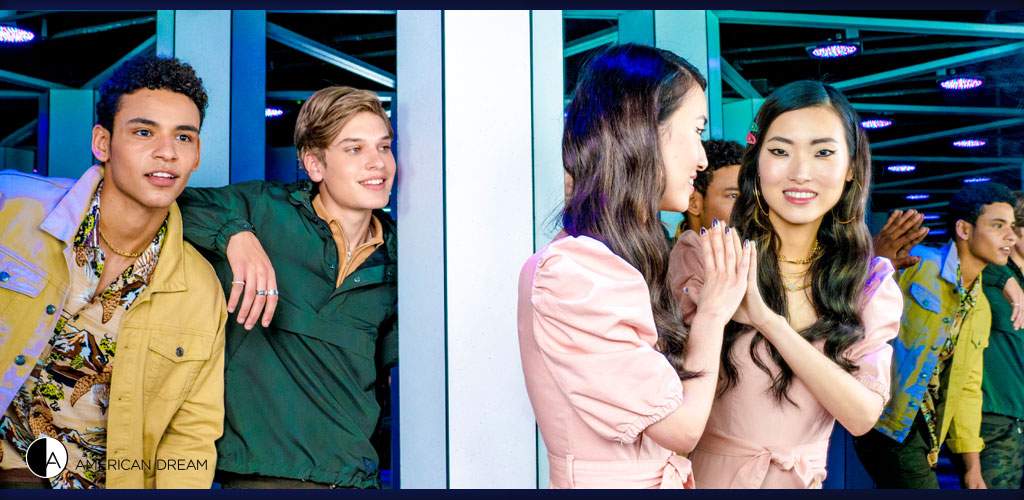 Infinite Reflections!
The attraction is quite literally a maze made of mirrors. Travel through a kaleidoscope of mirrored halls. You'll feel like you've traveled to another world! The awesome attraction features endless corridors, bright neon lights and electric beats that will liven you up. There are thrilling twists and turns awaiting you in every corner. Get ready for an intergalactic surprise when you visit with your discount tickets from GreatWorkPerks
A fun-filled group adventure!
American Dream Mirror Maze is a lot more fun when you visit with your crew! Travel through the amazing landscape together, while having a blast! You'll surely be talking about the experience for years to come.
The attraction allows a maximum of 4 people per group inside. This is so that guests can fully enjoy the interstellar experience.
The MOST AWESOME Photo Backdrop!
Mirror Maze American Dream is meant to be photographed! Take a post-worthy photo with the attraction's fascinating landscape. The aesthetic glowing lights and special effects will surely make for a cool shot.
If you post your photos on social media, make sure to tag us @GreatWorkPerksBenefits. We'd love to see the pictures from your fun-filled adventure at this American Dream New Jersey attraction.
Frequently Asked Questions about Mirror Maze
Do I need to make a reservation?

No, reservations are not required. Tickets often sell out quickly and purchasing in advance is highly recommended.

What are their operating hours?

They are normally open from 11:00 AM till 9:00 PM. Hours may vary. Please check American Dream's official website for up-to-date operating hours.

Where is this located?

Mirror Maze is located at 1 American Dream Wy, East Rutherford, NJ 07073, United States.

Is there a parking space I can use?

Guests are required to pay the general parking rate per vehicle, should they occupy a parking space for more than 30 minutes.

How soon will I receive my Mirror Maze discount tickets?

You'll receive your Mirror Maze discount tickets immediately after your purchase. They'll be sent to your email along with your receipt.

Do I need to print out my Mirror Maze discount tickets?

There's no need! With GreatWorkPerks's hassle-free ticket-buying experience, skip the printing process! Just show the e-ticket at the entrance and you'll be good to go!

Can I bring food and beverages?

Guests are not allowed to bring outside food or beverages in the parks, with the exception of water bottles.

Is re-entry allowed?

No, re-entry is not allowed at Mirror Maze.

Are masks required for Mirror Maze?

Face Coverings are no longer required for fully vaccinated guests; however, it is recommended while visiting American Dream.

When will I get my wristband?

They are provided at the entrance when you present your e-ticket. Do note that the wristbands may not be shared, transferred, or resold.

Are kids allowed at Mirror Maze?

Yes, this attraction is for all ages! Children 2 years and younger can access Mirror Maze for free.

Should I arrive early? We suggest that guests arrive no later than 15 minutes.

Are tickets refundable?

Tickets are non-refundable. Ticket exchanges and price matching are not permitted. Black-out dates and other restrictions may apply.

What if I lose my ticket?

Damaged or lost tickets may be re-issued. Please reach out to us at 888-295-7375 or send an email at help@greatworkperks.com
Last updated March 27, 2023.