Buy your Phoenix Zoo tickets starting at $24.50. Save up to 30%!
Getting to Know Phoenix Zoo

The Phoenix Zoo is the largest privately owned, non-profit zoo in the United States. It is located in Phoenix, Arizona, and has over 3,000 animals with nearly 400 species, including endangered species, in its care and contains 2.5 miles of walking trails. It is divided into four principal themed areas or trails: The Arizona Trail, the Africa Trail, the Tropics Trail, and the Children's Trail.
Buy your discount Phoenix Zoo tickets today to get the best deal!
Why Pick GreatWorkPerks for your discounted Phoenix Zoo Tickets?
Hassle-Free Transaction, Skip the Line!
Another benefit of purchasing with GreatWorkPerks is that you do not need to print your discount Phoenix Zoo tickets. Consider your phone your new best friend because all you need to do is present your discount Phoenix Zoo tickets at the gates and, voila, in you go!
What to Expect at Phoenix Zoo?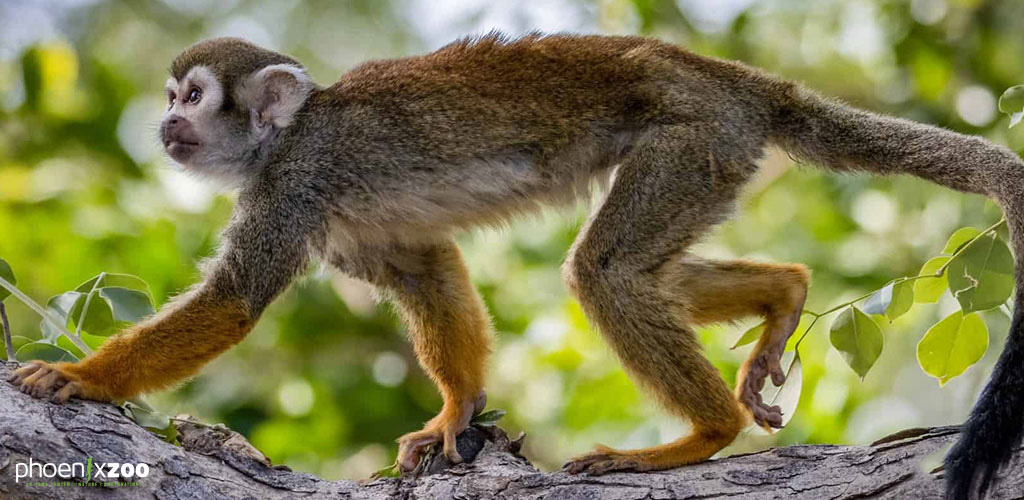 The zoo offers different attractions and programs to visit and enjoy with your discount Phoenix Zoo tickets. They offer virtual and in-person programs, camps, and tours! Through these activities, you can enjoy and learn different facts about the zoo animals they cater to. Buy your Phoenix Zoo tickets now to save on admission!
Some of the attractions that you can visit in the zoo are;
Arizona Trail

The Arizona Trail is designed to match the wildlife and plant life of the state of Arizona. It features several plants native to the Sonoran Desert and animals too. Explore this trail with your discount Phoenix Zoo tickets!

Africa Trail

The Africa Trail showcases the different popular animals globally, including the African painted dogs, hamadryas baboon, Grey zebras, mandrill, Mhorr's gazelle, ostrich, white rhino, cheetahs, lions, Reticulated and Masai giraffes. Get your Phoenix Zoo discount tickets to tour this trail!

Tropics Trail

Your Phoenix Zoo discount tickets will allow you to wander around this trail! On the other hand, the Tropics Trail has two parts you can check out. The "Tropical Flights" aviary and "Monkey Village" are located on the inner route that follows the lake. The Komodo dragons are shown in the "Land of the Dragons" exhibit, including a couple more reptiles, mammals, and birds. It features the Forest of Uco, a magnificent rainforest scenery that surrounds visitors along a 1-mile walking track and includes replicas of a South American Mercado, a scientific expedition, ruins, and many tropical species such as the Andean bear.

Children's Trail

The Children's Trail is where children are allowed to get close to many small animals from around the world, including emus, an ocelot, a caracal, siamang gibbons, and golden lion tamarins. Continuing the trail will take you through Harmony Farm, which features many farm animals, a petting zoo, and demonstrations on farming and agriculture-oriented for children.
Drop by after you enter with your discount Phoenix Zoo tickets!
These are just some of the fantastic attractions that you can visit inside the zoo; you can also check out their programs that let you have a deeper understanding of agriculture, wildlife, and their natural habitats.
Where to Dine at Phoenix Zoo?
Of course, your visit won't be complete without your discount Phoenix Zoo tickets and trying out the dining options available inside the zoo! These dining options will keep you fueled as you walk and wander around the zoo.
Crossroads Café

If you're craving Mexican food, Crossroads Cafe is perfect for you! They offer tacos, burritos, churros, salads, and other Mexican fare and beer. The foods they offer will fill you up and give you the energy to walk around the zoo. Crossroads Café is open on Friday from 10 a.m. to 3 p.m. and on Saturday and Sunday from 10 a.m. to 4 p.m.

Farm Café

If you are looking for delicious yet fresh foods, Farm Cafe will get you covered! They offer Deli wraps, specialty hot dogs, fresh seasonal fruit, specialty corns, nachos, fresh kettle corn, hand-dipped ice cream, and so much more. These will make your taste buds holler, and of course, it is always a big favorite for the whole family. Farm Café is open Monday – Friday from 10 a.m. to 2 p.m. and Saturday - Sunday from 10 a.m. to 3:30 p.m.

Jungle Java

Get your caffeine in check as you try out the Jungle Java! They are proudly serving Starbucks coffee drinks. If you are not into caffeine, they still have something for you! Their smoothies are a must-have. They also offer breakfast burritos, bakery treats, beer, and wine. These foods and beverages will energize you and let you enjoy the wonders inside the zoo. Jungle Java is open Monday – Friday from 8 a.m. to 3 p.m. and Saturday – Sunday from 8 a.m. to 3:30 p.m.

Savana Grill

If you are looking for a place where you can try multiple food options, give Savana Grill a visit. Savana Grill is known for its hot dogs grilled to perfection, battered chicken tenders, pizza, salads, Flavorburst ice cream cones, ICEEs, snacks, kids' meals, and so much more! Savana Grill is open Monday – Sunday from 9 a.m. to 5 p.m.
These are just a few dining options that you can visit within the zoo. Don't forget to grab a bite – you wouldn't want to walk around this fantastic zoo with an empty stomach!
Tips When Visiting Phoenix Zoo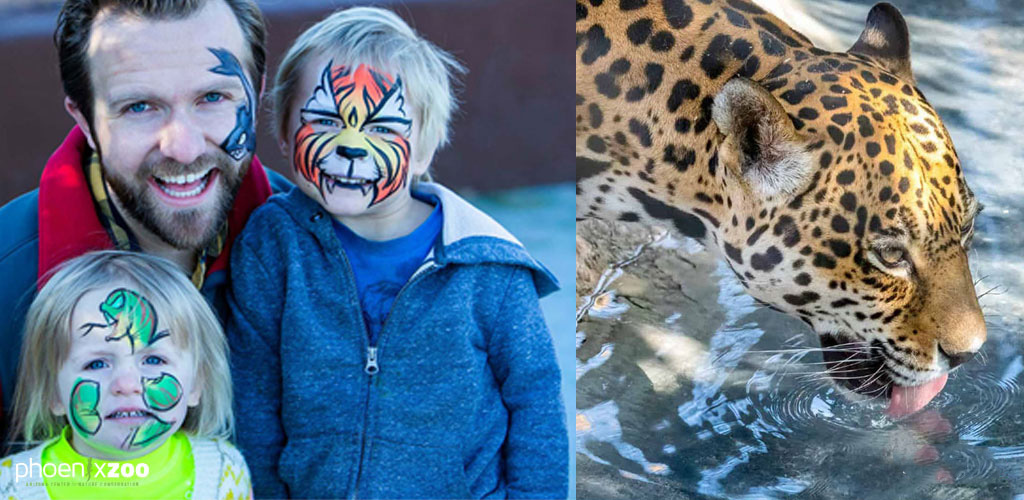 Unwinding is an essential activity, but also be sure to make yousr health and safety the utmost priority. Here are some tips that will be handy for you as you visit the zoo, aside from your discount Phoenix Zoo tickets.
Purchase your discount Phoenix Zoo tickets in advance!

Aside from saving time getting in line at the ticket booths, you will also be saving up to 13% per ticket when you buy your discount Phoenix Zoo tickets from GreatWorkPerks

Arrive early.

Do not forget to bring your Phoenix Zoo discount tickets! Lines for the different attractions are at the lowest volume when you are early.

Bring your water bottles.

Save on beverages as you keep yourself hydrated throughout the entire trip by bringing your own!

Hats on, sunscreen, and comfortable shoes!

Your comfort will play an integral role in your adventure. Apply sunscreen to avoid sunburns, your hats for additional protection, and comfortable shoes for your all-day exploration! Don't forget your sunglass to keep up your fashion during your visit.

Use of the sanitizing stations.

Keep in mind that we are still battling the COVID-19 virus. In line with this, zoo management has placed multiple sanitizing stations to ensure your health and safety during your stay.

Maintain your distance.

You can ensure your safety from catching the virus by maintaining your distance from the other guests.

Try out different programs.

The zoo offers a wide variety of programs, from online to in-person. By trying out these programs, you will be able to gain knowledge and a deeper understanding of the zoo's advocacies.

Try out different dining options.

Walking around the zoo will surely make you feel tired and hungry, and since there is a variety of dining options inside the zoo, you might as well try them out. These dining options will never disappoint!
Frequently Asked Questions about Phoenix Zoo:
How big is the Phoenix Zoo?

The zoo grounds encompass approximately 125 acres. Bring your discount tickets on the date of your visit!

How long do we need to see the entire Zoo?

The Zoo includes approximately 2.5 miles of walking paths and is divided into four different trails – Arizona, Africa, Tropics, and Children's. We recommend about three hours to see the entire Zoo, depending on the size and ages of your group and how fast you walk.

How many animals does the Zoo have?

The zoo has more than 3,000 animals on exhibit, including mammals, fish, invertebrates, birds, and reptiles.

What can I bring to the Zoo?

You may bring coolers, ice chests, and your food. Please do not bring glass containers or alcoholic beverages into the zoo.

What items are prohibited at the Zoo?

Hoverboards, pushed tricycles, Hula Hoops, Skip-Its, skateboards, scooters, smart trikes, rollerblades, bikes, roller skates, rip-sticks, wheeled shoes (Heely-type), Segways, firearms, weapons, knives, selfie sticks, and toy weapons are among the prohibited items. It is also forbidden to smoke, use electronic cigarettes, or walk around with bare feet. Fishing poles and fishing are not permitted on Zoo grounds. For Zoo-sanctioned events, the zoo maintains the right to change this policy.

Do they have Wi-Fi available?

Wi-Fi is currently not available on Zoo grounds.

Can I take photos or videos at the Zoo?

Of course! They urge their visitors to record personal videos or take still images while at the Zoo. All photographs and videos made by visitors and patrons are free to use as long as they are for personal, non-commercial purposes.

All photographs should be taken from designated guest viewing areas or within the boundaries related to special programs, engagements, and other events. The zoo reserves the right to refuse or withdraw consent to photograph and video or to reproduce photographs or video of the zoo and related property, including zoo exhibits, animals, and buildings, or as otherwise defined.

Can I smoke on the Zoo grounds?

Smoking is not permitted on the Zoo premises or in the Papago Park area. Because of the risk of fire, smoking is only allowed within Papago Park in an enclosed personal vehicle, and butts must not be disposed of within the park or on Zoo grounds. The use of electronic cigarettes is also prohibited.

Are service animals allowed at the Zoo?

Yes, guests with disabilities can bring trained and immunized service animals as defined by the Americans with Disabilities Act (ADA). The Zoo follows AZA guidelines, which are for the protection of the animals. A Park Ranger will review the Service Animal Rules with a guest who brings a service animal to the Zoo.

Do you have picnic areas available?

There are numerous picnic tables throughout the Zoo. On a first-come, first-served basis, they are available. For special occasions, private ramadas can be rented.

Are there areas I need to avoid if I have a food allergy?

Some experiences allow you to interact directly with our collection of animals at the zoo without going through a physical barrier. Please be aware that some of those animals may be given nutritional substances that may cause allergies to visitors on occasion.

What bus route services the Zoo?

For the most up-to-date routes and schedules, contact Valley Metro Transit Service. Type "Phoenix Zoo" into the destination field.

Can I donate my pet to the Zoo?

They are unable to accept animal donations. Please call the Phoenix Herpetological Sanctuary at phoenixherp.com or 480.513.4377 if you have a turtle that you can no longer house or adequately care for. They'll place the turtle in a loving household that can provide for its requirements.

Contact your local humane organization or Maricopa County Animal Care and Control at 602.506.7387 if you have other animals that you can no longer care for (Maricopa County residents).

Are masks required?

Face coverings are optional while visiting the Zoo. Please follow CDC guidelines regarding your health and vaccination status.

What are their COVID-19 Protocols?

They've implemented additional health and safety precautions for visitors, Zoo personnel, and animals. You must obey all stated instructions during your visit to the Phoenix Zoo with your discount tickets. When deciding whether or not to visit, guests should assess their risk.

What are the hours of Sensory Friendly Lights?

Gates open at 5:30 p.m., and the event concludes at 10:30 p.m. each night.

Do I have to show my vaccination card or proof of a negative test to attend?

No. Currently, the zoo is not requiring proof of vaccination or a negative test before entry to the zoo.

Can I rent strollers, wheelchairs, and other mobility devices?

They are provided on a first-come, first-served basis for rental. The rental area is immediately on your right after entering the zoo through the main gate turnstiles with your Phoenix Zoo tickets.
Health and Safety Measures
The zoo does not require guests to present a negative COVID-19 test and proof of vaccination. However, they encourage their guests to follow the health protocols and wash their hands frequently to avoid contracting the infectious virus. With this, the management installed multiple hand sanitizing stations where the guests can clean their hands. They also provided access to the restrooms for the guests.
Last updated December 05, 2023.
Phoenix Zoo Discount Tickets
Zoolights

Ages 3+ yrs

Discounted Price $24.50

Regular price $35.00

---

General Admission

Child (Ages 3-13 yrs)

Discounted Price $25.00

Regular price $29.95

Adult (Ages 14+ yrs)

Discounted Price $33.00

Regular price $39.95