Buy discount Raging Waters tickets from GreatWorkPerks, starting at only $xx! Save up to xx% off of gate price! Lowest prices guaranteed.
Check Back Soon for Tickets!

Visit Raging Waters this summer!
The operating hours for Raging Waters may vary. Please check the official website for up-to-date information. Purchasing your tickets in advance is highly advised to save money and waiting time, so buy your discount tickets from GreatWorkPerks today!
Buy your GreatWorkPerks Discount Raging Waters tickets!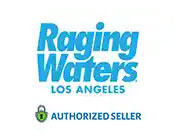 Lowest Prices Guaranteed!
GreatWorkPerks is an authorized seller of discount Raging Waters tickets. We are one of the country's largest sellers of discount tickets, and we couldn't have thrived for over 30 years if our customers didn't highly trust us. We would love you to join our family and enjoy the best price for Raging Waters and other nationwide attractions!
Hassle-Free Transaction, Skip the Lines!
Another benefit of purchasing with GreatWorkPerks is that you do not need to print your discount tickets. Consider your phone your new best friend because all you need to do is present your discount tickets at the gates, and in you go!
Best Amusement Park in San Dimas!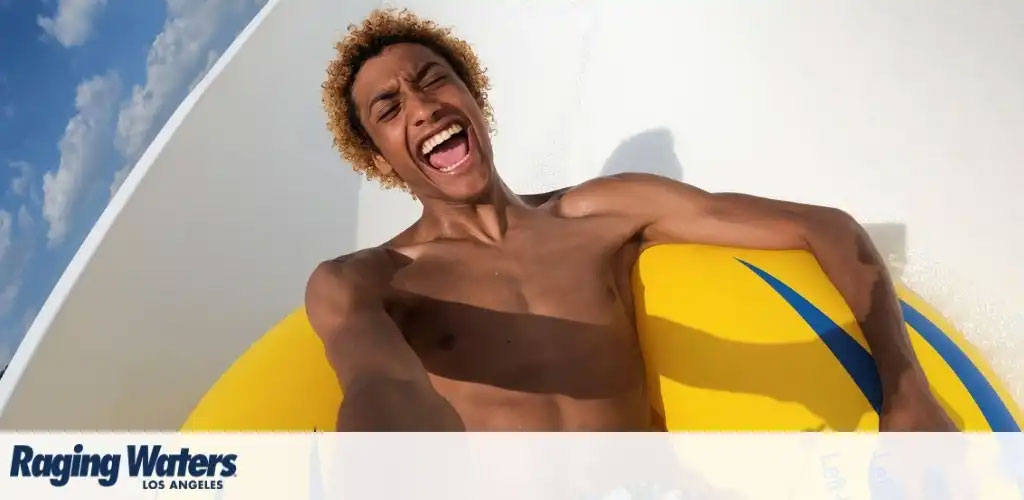 Raging Waters Los Angeles is California's largest waterpark! This 60-acre Southern California summer tradition has been recognized by USA Today as a "Top 10 Water Park" and is home to more than 50 world-class attractions for all ages to enjoy, including the Aqua Rocket, the state's only hydromagnetic water coaster! The waterpark also features a wide variety of tube and body slides ranging from mild to wild, a 30,000 square foot water playground, a one-million-gallon wave pool, and a lazy river. Cabanas are also available for rental making an affordable and close to home day-cation. Open mid-May through September.
What to expect in Raging Waters Los Angeles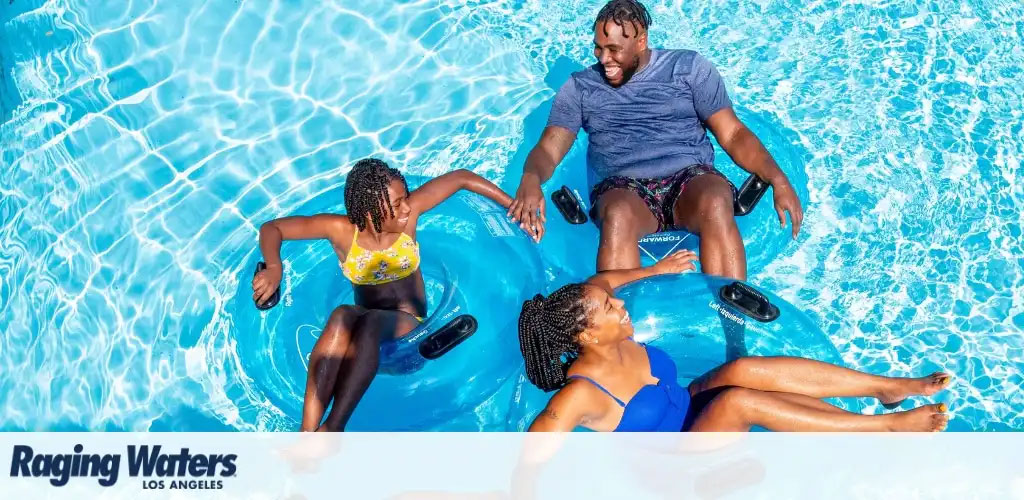 There are tons of fun adventures to experience in this watery land of wonders! You can enjoy 3 different levels of excitement in this water park. Ranging from moderate splashy thrills, to mild speed slides to the more intense rides. Here are some of the rides you can enjoy!
Volcano Fantasea
Climb through this mild leveled play-zone volcano and glide down its twisting slides to the cool waters below. Volcano Fantasea features a giant volcano towering at a staggering forty feet over a crystal blue lagoon. The great thing about this play-area is that both children and parents alike can climb through the volcano and glide down together through the twisting slides to the crystal waters below.
Bombs Away
Coming this summer of 2023, get ready to step up to their latest pulse-pounding plunge on the all-new Bombs Away! In this intense level ride, you get to choose your drop tube, hop in and wait till the floor suddenly disappears from under you! The tube sends you flying straight down at fast speeds, and you won't even have time to notice you have been dropped, until you are in the pool. The other loop slide takes you round and round till you reach the end pool.
The Bermuda Triangle
Head into the unknown on three twisting, turning, downward tunnels in this moderately thrilling water slide. Thousands of gallons of water splash through the slides to increase the level of enjoyment while exploring the depths of the mysterious tunnels.
Frequently Asked Questions for Raging Waters
Where is the water park located?

You can visit Raging Waters Los Angeles at 111 Raging Waters Drive, San Dimas, CA 91773. Remember to purchase your discounted Raging Waters tickets from GreatWorkPerks as you plan your trip!

Is there a parking fee?

Entrance into the Park is off Via Verde only. The parking fee is $20. This is a cash-free park. They openly accept payments with cards and mobile. Don't forget to purchase your discount tickets from GreatWorkPerks today!

Can I bring outside food and drinks?

Sorry, but no outside food or beverages are allowed inside the park. But don't worry, you can still bring your own water and sports drinks to keep your family comfortable. If you're looking for something yummy, the waterpark has a wide selection of all-American eats and healthy options, with plenty of food stands and seating.

Are there height requirements for any of the rides?

To ensure the safety of your family, most of their water rides do have a height requirement that guests need to meet before they can hop on the ride. You can check the signs at the entrance of each ride for the height requirements.

Do you allow smoking or alcoholic beverages?

No. the waterpark is on County Property and is a non-smoking facility. Alcoholic beverages are not allowed.
Last updated September 25, 2023.
Raging Waters Los Angeles Tickets