Check out other Sea Life Aquarium locations:
Purchase your discount Sea Life Arizona tickets starting at only $12.79 vs. the $16.20 gate price!

Explore Arizona's Only 360ᵒ Ocean Tunnel!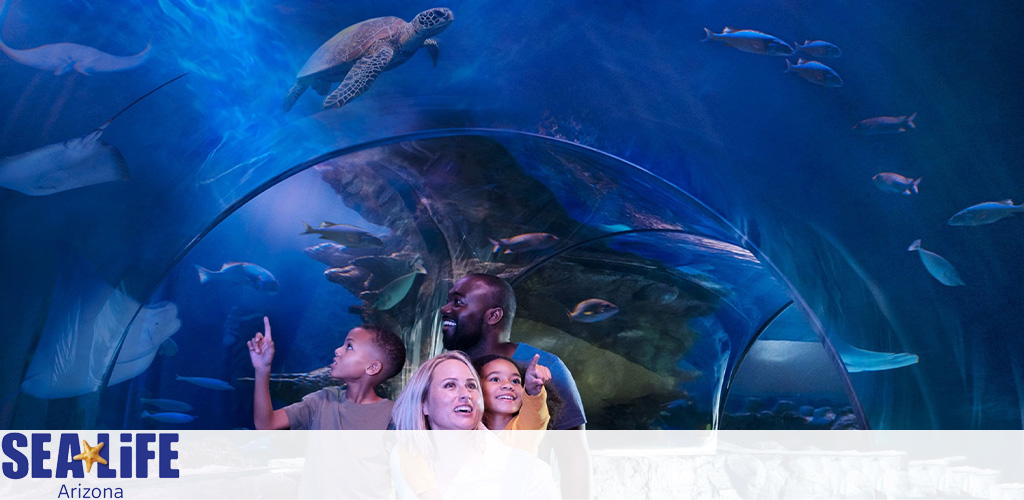 Sea Life Arizona is home to the city's only 360-degree Ocean Tunnel! You will be amazed by the underwater wonderland where rescued sea turtles swim along with the rest of the marine animals!
Buy your GreatWorkPerks discount Sea Life Arizona tickets!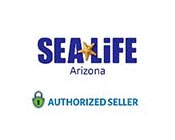 Hassle-Free Transaction, Easy and Fast!
Another benefit of purchasing with GreatWorkPerks is that you do not need to print your discount tickets. Consider your phone your new best friend because all you need to do is present your discount tickets at the gates, and in you go!
What can you expect in Sea Life Arizona?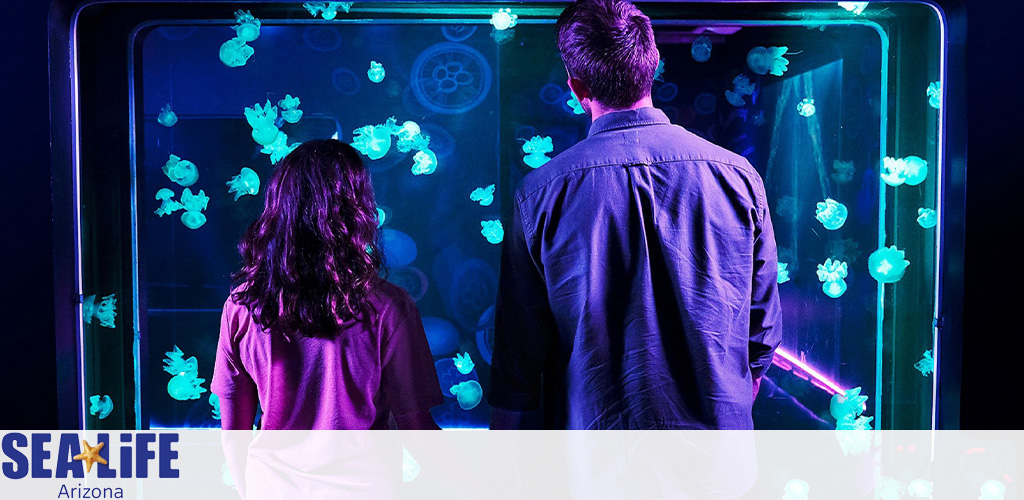 Go on an incredible underwater voyage into a fascinating world filled with incredible creatures including jellyfish, lobsters, a seven foot long zebra shark named Mochi, and a smiling porcupine puffer. Each of the exhibits have a multitude of beautiful fish waiting for you. Take your time and reel in amazing facts on how these unique creatures act in their natural environment. You will have the chance to meet the desert tortoises Mojave and Sonora, the active agamid lizards uromastyx, and two king snakes.
SEA TURTLE RESCUE REEF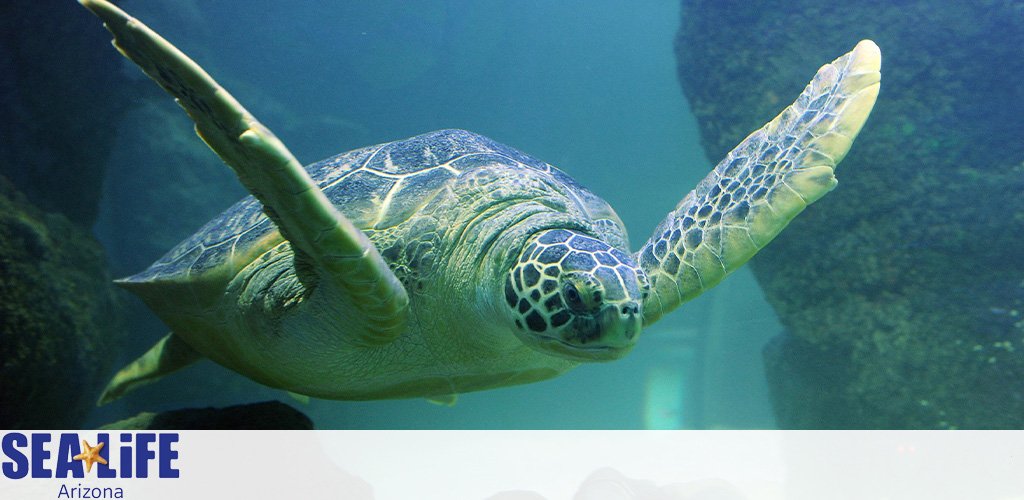 Join the aquarium's brand-new exhibit, Sea Turtle Rescue Reef! The exhibit will teach you about the threats that sea turtles face and how the aquarium helpsrehabilitate, and provide permanent homes for those that are unable to return to the wild. You'll get to meet one of the rescued Oliver Ridley sea turtle named Donna and listen to stories of 3 different turtles that went through a complete journey back to the wild.
Be a part of something greater with your discount Sea Life Arizona tickets from GreatWorkPerks
INTERACTIVE TOUCHPOOL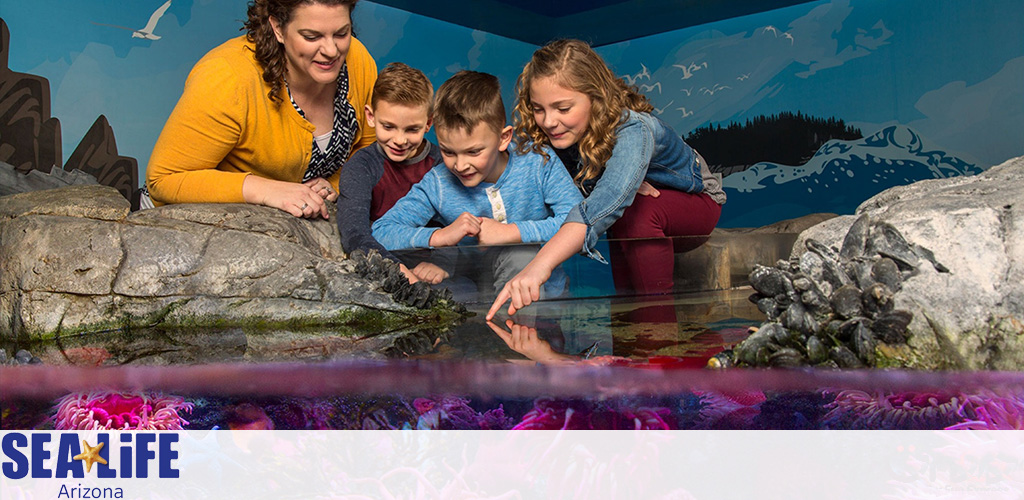 Get ready to get wet with the interactive exhibit that allows you to touch a variety of unique sea creatures! The exhibit is modeled after a west coast tide pool where you can freely touch sea stars, anemones and a few other species. Sea anemones may look like plants, but they are actually living creatures. You can experience the feeling of sea star's suction-cup tubes clinging to glass or rocks. There are more than 8 different species in the touchpool. You can even touch baby epaulette sharks!
Join in and have fun at their interactive touchpool with your discount Sea Life Arizona tickets from GreatWorkPerks today!
BAY OF RAYS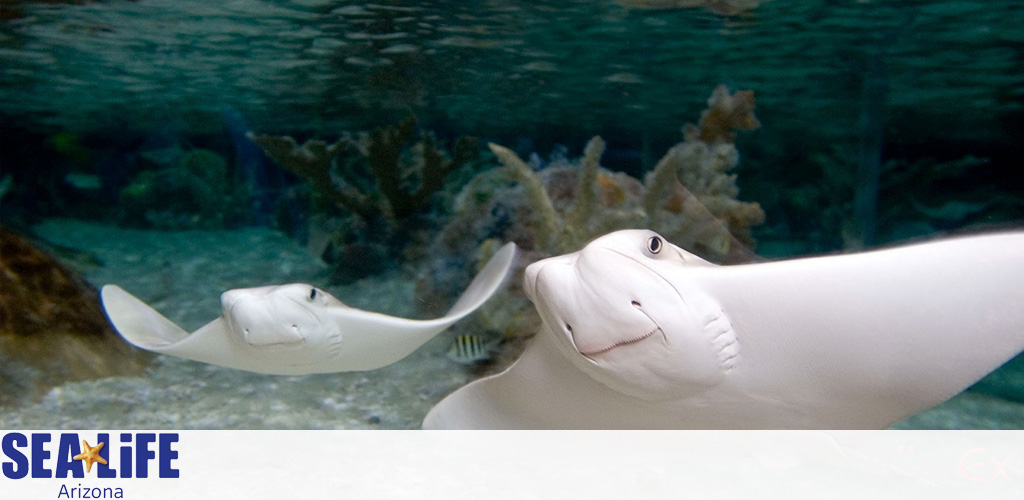 There's a Stingray Sandy Beach, right here in Arizona's aquarium! You will be amazed as you suddenly step into a tropical beach surrounded by palm trees and stingrays swim among other sea creatures. Keep an eye out as each rock hides eels, shy fishes and even shark eggs. This exhibit is so big that there are over 20 different species within this area.
Have a fun time learning about these creatures with your discount Sea Life Arizona tickets from GreatWorkPerks today!
SHIPWRECK EXHIBIT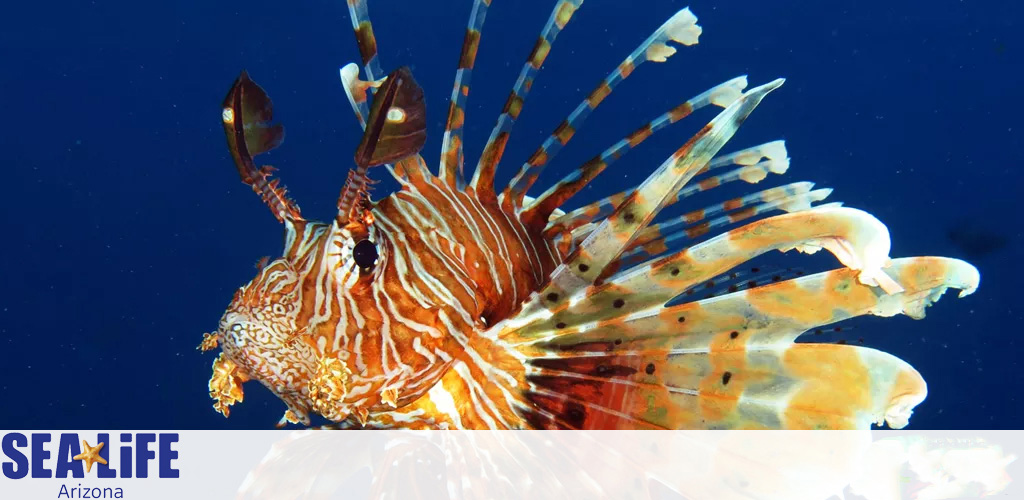 After visiting the brightly lit sands of Stingray Bay, you'll dive into their shipwreck exhibit where the underwater world features are not only beautiful but dangerous creatures from the depths of the ocean. In this exhibit, you'll meet poisonous species like the spotted boxfish and porcupine puffer that love to interact with visitors!
Enjoy the views with your family and friends with your discount Sea Life Arizona tickets from GreatWorkPerks
Frequently Asked Questions for Sea Life Arizona
Are reservations required for Sea Life Arizona tickets?

Yes, reservations are required upon purchase by selecting your date of visit. Buying discount tickets through GreatWorkPerks online is highly recommended to save time and money!

What are their operating hours?

Sea Life's opening hours are normally at 11 am- 5 pm on weekdays and 10 am -5pm on weekends. They'll only accept guests until 4 pm. Please note that their schedules are subject to change, so we recommend checking their calendars for any changes they have made.

Where is Sea Life Arizona located?

You can visit the aquarium at 5000 S. Arizona Mills Circle, Ste 145, Tempe, AZ 85282. Don't forget to buy your discount Sea Life Arizona tickets from GreatWorkPerks before dropping by!

Are face coverings required?

Yes, face coverings are highly recommended for guests during your visit.

How will social distancing measures be enforced?

Guests will be guided with directional markings, allowing them to better distance themselves while exploring the attraction. Their employees will also remind guests to maintain a respectful distance when necessary.

What type of payments does Sea Life Arizona accept?

SEA LIFE has gone cashless. They are only accepting contactless payment methods and debit and credit cards.

What attractions or offerings are currently closed?

As an added safety measure the following attractions and interactive elements, the following are temporarily closed:

Interactive Tidepool
Kids Play Area
Critter Canyon
River Race

Do I need to print my tickets?

Tickets purchased online don't need to be printed, as they can be easily scanned from your mobile device.

Can I bring in my own food and drinks?

Outside food, including alcoholic beverages or bottles are not allowed. For additional safety, any other items that the Management determines may be suspicious, harmful, unsafe, or disruptive are not allowed in the aquarium as well.
Last updated April 07, 2023.
Sea Life Aquarium Tickets
General Admission

All Ages

Regular price $16.20

Discounted Price $12.79
SEA LIFE + LEGOLAND Discovery Center Tickets
Legoland Discovery Center+SEA LIFE Aquarium Standard Admission

Adult (ages 13+)

Regular price $34.58

Discounted Price $26.39

Legoland Discovery Center+SEA LIFE Aquarium Standard Admission

Child (ages 2 -12)

Regular price $34.58

Discounted Price $26.39
Legoland Discovery Center Saver Admission Tickets
LEGOLAND Discovery Center Saver Admission

All Ages

Regular price $27.01