Check out other Sea Life Aquarium locations:
Buy Sea Life Kansas City discount tickets today starting at $17.59! Save up to 30% compared to the gate price.
Kansas City Aquarium

Visit the Kansas City Aquarium for a thrilling underwater adventure that the whole family will enjoy! The Aquarium features over 11 incredible exhibits, including getting up close and personal with sharks and rescued sea turtles and even touching a sticky anemone in Kansas City's only Aquarium! Explore rivers of fresh water and go on a journey into the depths of the ocean, you can experience the incredible creatures that inhabit both environments!
Visit the Interactive Rock Pool, where you will have the chance to see what it's like to pet a horseshoe crab, a pencil sea urchin, a sea star, and so many other species found in rock pools. Take a stroll through Kansas City's one and only Underwater Ocean Tunnel and see hundreds of tropical fish swimming all around you! Experience this one-of-a-kind excursion in the city and get your discount Kansas City Sea Life tickets through GreatWorkPerks today!
The LOWEST-PRICED Sea Life Kansas City Discount Tickets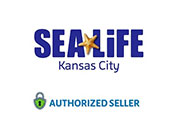 Hassle-Free Transaction, Skip the Lines!
Another benefit of purchasing from GreatWorkPerks is that you do not need to print your discount Kansas City Sea Life tickets. Consider your phone your new best friend because all you need to do is present your e-tickets at the gates, and in you go!
Find Out What the Kansas City Aquarium Has to Offer!
Tour the Aquarium's 11 animal exhibits available in its various Interactive Zones and have a jaw-dropping encounter with many marine creatures thanks to your Sea Life Kansas City tickets from GreatWorkPerks
Sea Turtle Rescue Center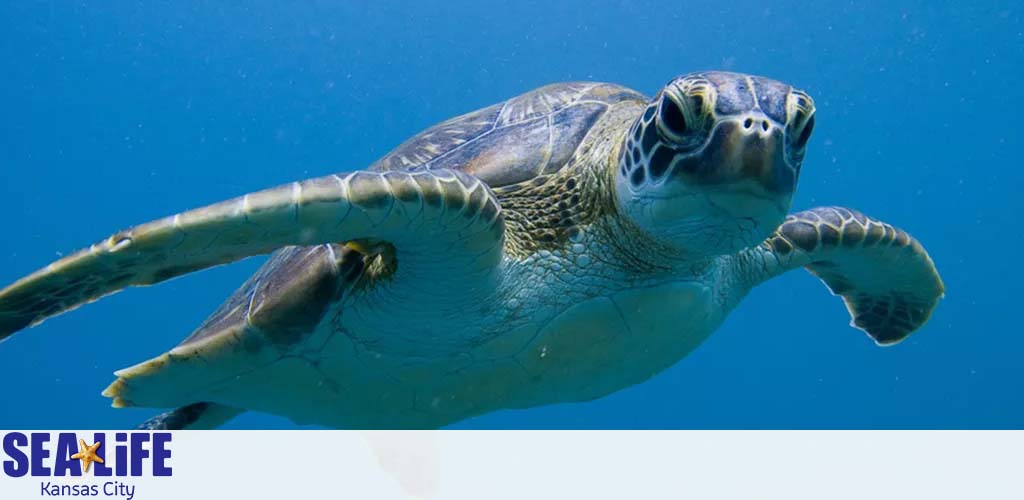 Are you interested in seeing Green Sea Turtles and learning more about them? Stop by the Sea Turtle exhibit and meet Gertrude and Lou up close!
Interactive Touchpool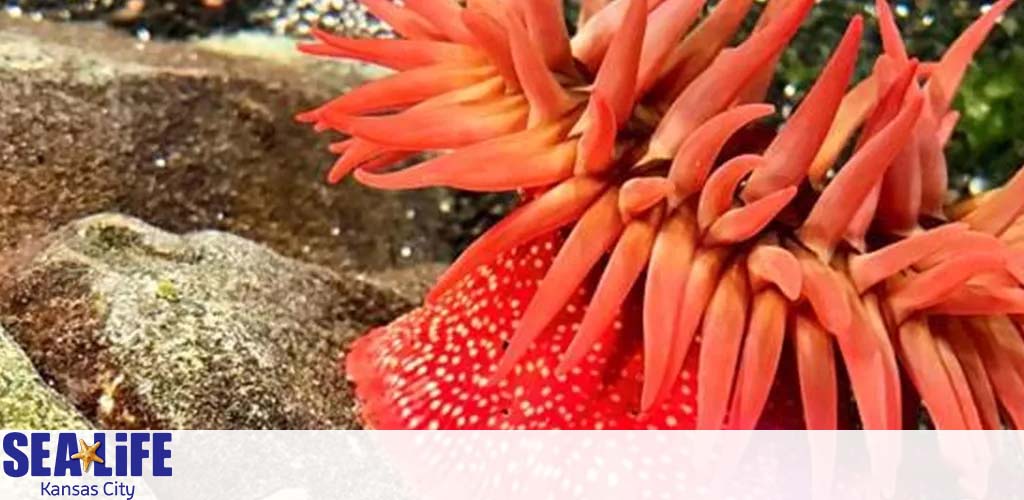 Kansas City is home to a wide variety of fascinating species found in rock pools, and now is your chance to view and even get to touch some of them! Discover all sorts of marine life, from chocolate chip sea stars and cowrie snails to pencil sea urchins and other fantastic critters!
Stingray Bay Exhibit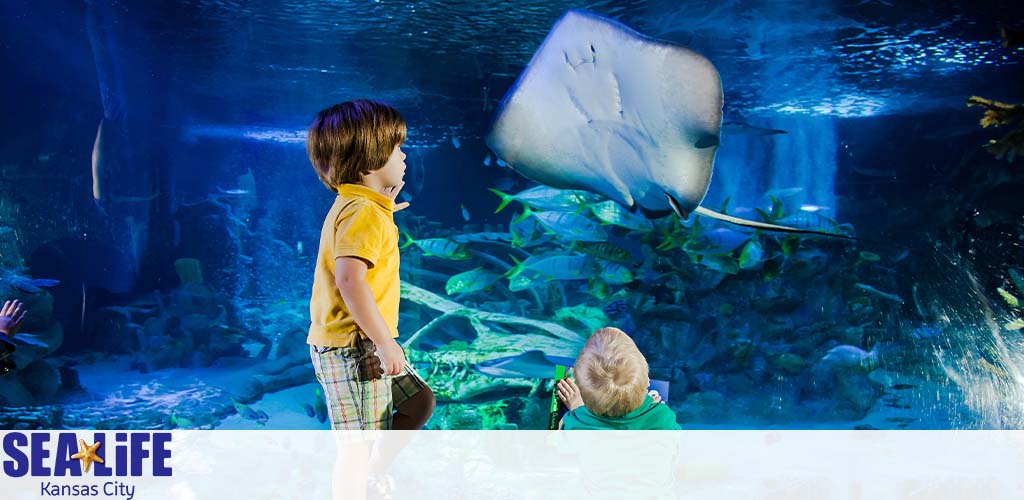 Visit Stingray Bay and marvel at the happy rays as they swim by. You will meet some of their marine companions, such as the guitar-shaped Fiddler Rays they keep.
Tropical Ocean Exhibit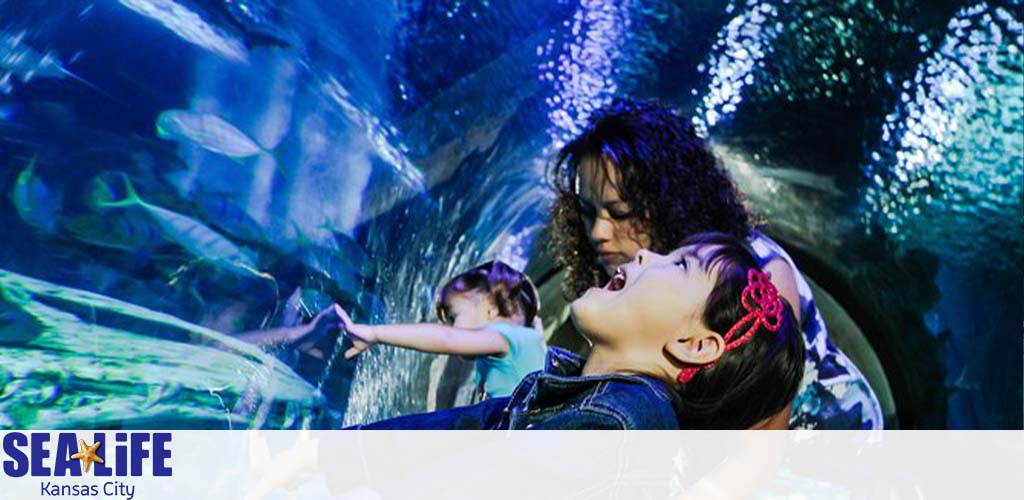 Explore this incredible ocean tunnel below the surface and tour the depths of the ocean. Sparkling fish schools flitter by your side while sharks, rays, and a rescued green sea turtle glide lazily overhead.
Doodle Reef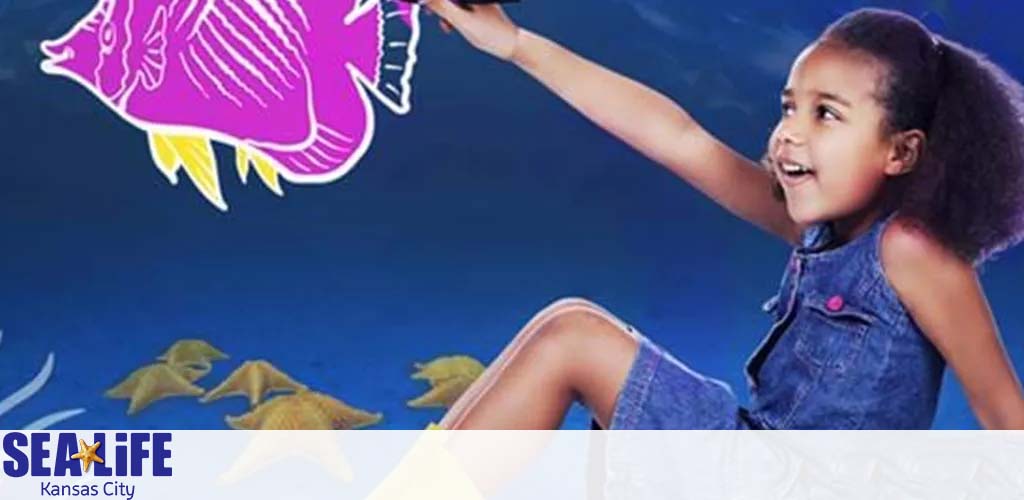 The stunning tropical ocean and its real-life inhabitants are fully displayed in Doodle Reef. Visit this stunning live show where visitors may use their imaginations to bring virtual sea creatures they've created to life on a screen!
Other Exhibits You Might Like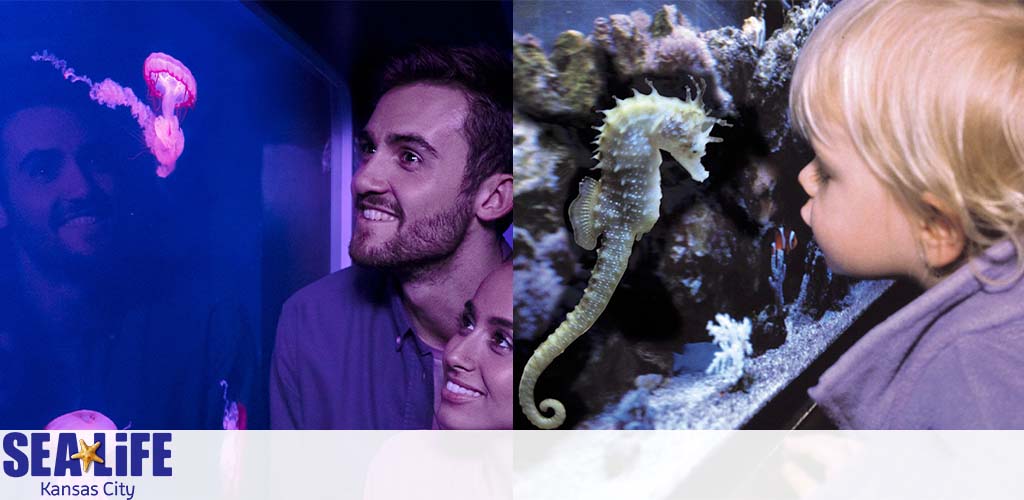 Visit the Aquarium in Kansas City and view some fantastic jellyfish and the bizarre world of Weedy Sea Dragons! And there's much more to SEA once you go inside!
Here are a few other unique exhibits you can see while you're at the Aquarium:
- Explore a Seahorse Temple and explore these fascinating animals.
- Immerse yourself in a 360-degree environment populated by schools of fish.
- Check out the freshwater exhibits to see some incredible fish and turtles.
Things You Need to Know!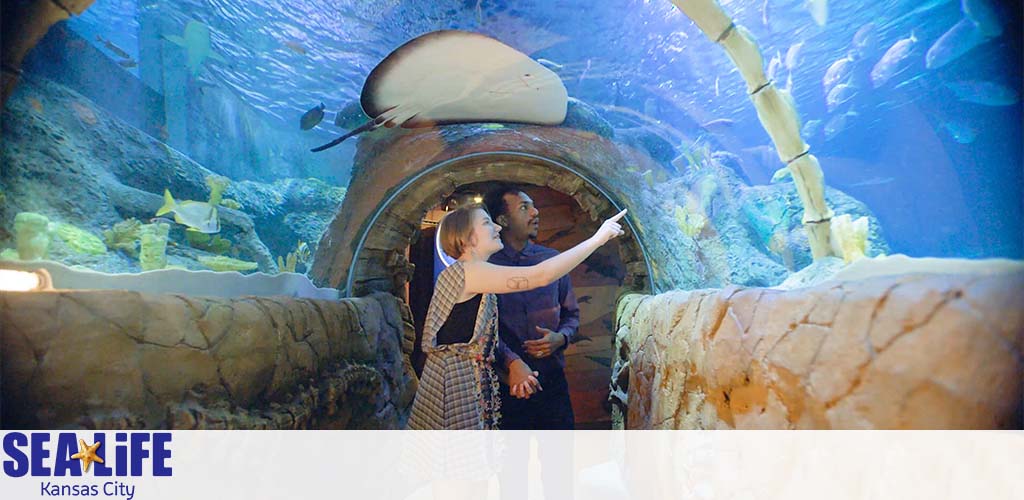 Opening Hours
The hours of operation for Sea Life Kansas City are the following: Monday through Friday, 10:00 AM - 4:00 PM; Saturday and Sunday, 9:00 AM - 5:00 PM. The Aquarium's hours of operation are subject to change without notice. The last entry to the Aquarium is 1 hour before closing.The hours of operation for Sea Life Kansas City are the following: Monday through Friday, 10:00 AM - 4:00 PM; Saturday and Sunday, 9:00 AM - 5:00 PM. The Aquarium's hours of operation are subject to change without notice. The last entry to the Aquarium is 1 hour before closing.
Aquarium Location
The Aquarium is conveniently located in downtown Kansas City. The Kansas City Aquarium and LEGOLAND Discovery Center Kansas City can be found in the Crown Center District.
Sea Life is Handicapped-Accessible!
Visitors of all ages with disabilities, such as those who use wheelchairs or are visually impaired, are welcome at the Aquarium. There is accommodation available for those with visual impairments. Rentable wheelchairs and electric scooters are not available inside the Aquarium but are available on a limited basis at Crown Center Guest Services.
How They Ensure Your Safety
The Aquarium is committed to always ensuring your safety. Precautions have been taken to guarantee your safety during your visit. Following that, the safety precautions taken for your safety are as follows:
Enhanced cleaning throughout the Aquarium.
Cleaning and sanitizing of stations are done frequently.
Hand sanitizing stations are available inside.
Contactless payment is used to prevent COVID-19 from spreading.
Frequently Asked Questions for Sea Life Kansas City
Do I need a reservation to visit the Kansas City Aquarium?

Yes. The only way to guarantee your entry is through advance online reservations. Thanks to GreatWorkPerks, you don't need to make another booking! Just pick a date and time during your purchase you are all set to go!

Where is Sea Life Aquarium located?

The Aquarium is located at 2475 Grand Boulevard, Kansas City, MO 64108.

What are Sea Life's operating hours?

The Aquarium is open on weekdays from 10:00 AM to 4:00 PM and from 9:00 AM to 5:00 on weekends. Operating hours may change without prior notice. Please check their official website for the latest operation updates on your visit.

Can I get a refund if I can't go?

Sea Life Kansas City ticket purchases are final. Tickets are non-refundable and exchangeable.

Do I need to get my child separate Sea Life Kansas City tickets?

Guests aged two (2) and over should have valid Sea Life Kansas City tickets to enter and experience the animal encounters!

Do I need to wear a mask when I visit?

Wearing a face mask is optional.

Does the Aquarium accept cash?

The aquarium does not accept cash payments. If you don't have a card, you can convert your cash to a gift card at Crown Center guest services.

Is the Aquarium handicapped-accessible?

Yes. The Aquarium is designed to provide fun based on your needs. They are ADA-compliant; thus, guests with impairments are welcome to visit!

Are wheelchair rentals available inside?

As of now, wheelchair and electric scooter rentals are not available. Wheelchairs for rent are available at the Crown Center on a first-come, first-served basis.

Can I bring a pet inside the Aquarium?

Only service animals are welcome. No pets are allowed.

Am I allowed to reenter the aquarium?

No re-entries are allowed once you leave the attraction.
Last updated March 29, 2023.
Sea Life Aquarium Tickets
General Admission

Adult (ages 13+)

Regular price $25.25

GreatWorkPerks Price $17.59

Savings $3.27

General Admission

Child(ages 2 -12)

Regular price $20.86

GreatWorkPerks Price $17.59

Savings $3.27
Legoland Discovery Center & SEA LIFE Aquarium Kansas City Tickets
Legoland Discovery Center+SEA LIFE Aquarium Standard Admission

Adult (ages 13+)

Regular price $40.63

GreatWorkPerks Price $29.59

Savings $11.04

Legoland Discovery Center+SEA LIFE Aquarium Standard Admission

Child(ages 2 -12)

Regular price $40.63

GreatWorkPerks Price $29.59

Savings $11.04
Legoland Discovery Center General Admission
Standard Admission

Adult (ages 13+)

GreatWorkPerks Price $19.99

Standard Admission

Child(ages 2 -12)

GreatWorkPerks Price $19.99