Buy Snow Valley discount tickets through GreatWorkPerks today and enjoy savings of up to 23% off gate price! Lowest prices guaranteed. Tickets are sent via email.

Overview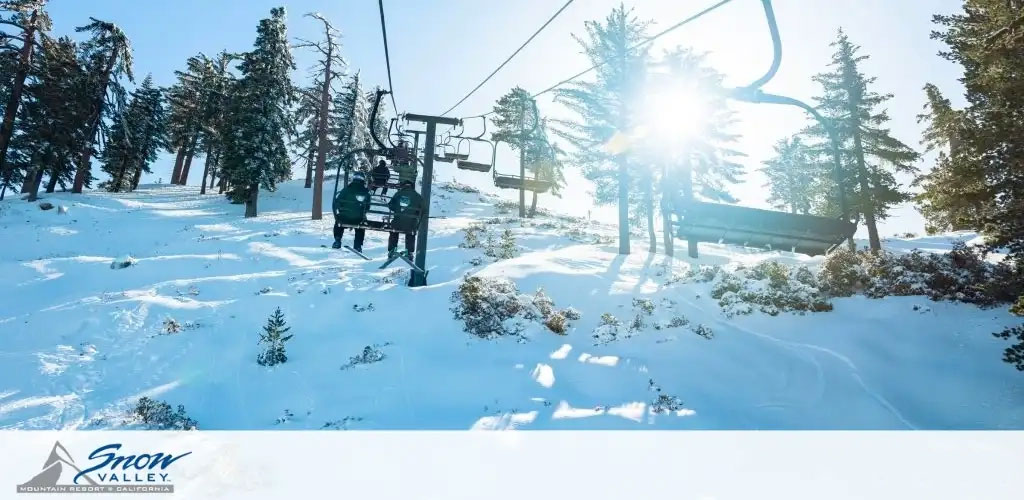 Do you enjoy winter sports like skiing and snowboarding? Then you will love Snow Valley. Ski or snowboard down 32 exhilarating trails at Snow Valley with the help of 13 state-of-the-art lift systems, all accessible with your GreatWorkPerks discount tickets. Snow Valley's famous beginner terrains, such as Thunder Mountain, Eagle Mountain, and Coyote Flats, are perfect for those just getting started on the slopes.
Show Me and Snake Run are two of the steepest routes in the area, yet there are others to be found on Snow Valley's Slide Peak, which is ideal for expert skiers and snowboarders. The western sides of Nord Valley and West Slide both include intermediate trails. Everyone can find something they enjoy doing. Purchase Snow Valley discount tickets at GreatWorkPerks and experience the excitement for yourself!
GreatWorkPerks Lowest Snow Valley Discount Tickets Prices in 2023!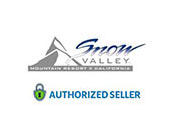 Lowest Prices Guaranteed!
GreatWorkPerks is an authorized seller of discounted tickets for Snow Valley Ski Resort California. We are one of the country's largest sellers of discounted deals, and we couldn't have thrived for over 30 years if our customers didn't highly trust us. We would love you to join our family and enjoy the best price of Snow Valley tickets and other attractions nationwide!
Hassle-Free Transaction, Skip the Line!
Another benefit of purchasing from GreatWorkPerks is that you do not need to print your Snow Valley discount tickets. Consider your phone your new best friend because all you need to do is present your GreatWorkPerks discount from your phone!
If you purchase Snow Valley tickets in advance through GreatWorkPerks, you don't need to line up at the ticket booth or gate entrance; just go ahead, and skip the wait!
What to expect at Snow Valley Ski Resort?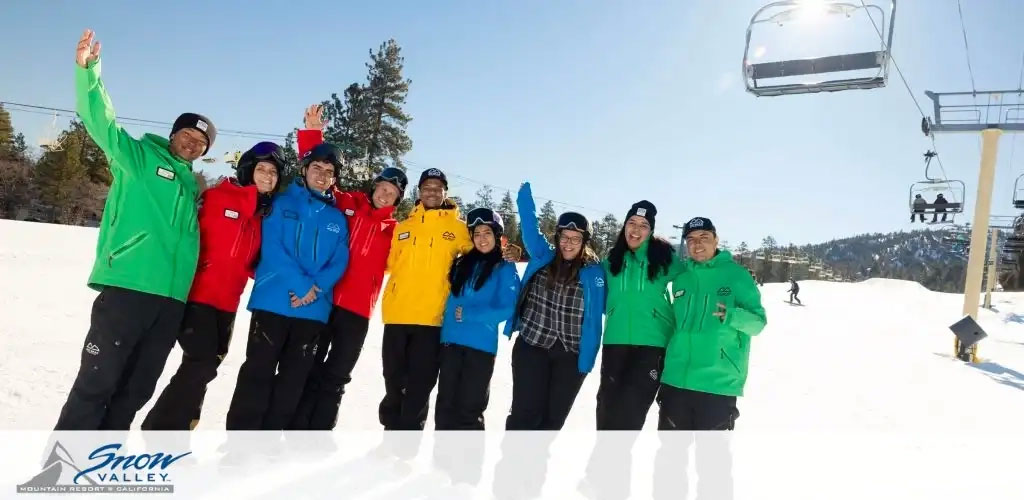 There is always something enjoyable to do in the valley, whether it is summertime or winter. If you wish to experience the best experiences at the resort, check out the attractions available at Snow Valley! Remember that you save a lot of money by purchasing your Snow Valley tickets in advance with GreatWorkPerks.
Enjoy the winter season!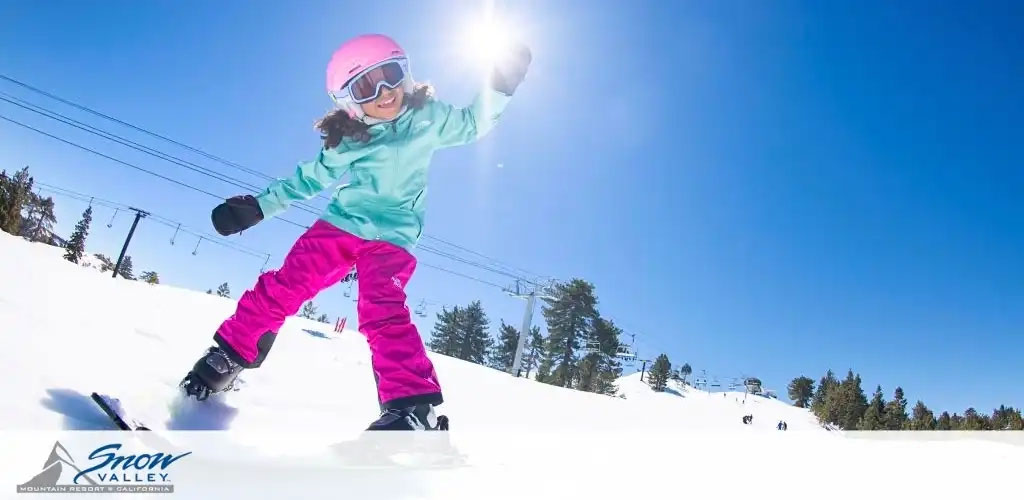 Snow Ski Resort is Southern California's only chairlift-serviced sledding place, and it also features the region's most fabulous beginning terrain, including the Slide Peak steeps. Their award-winning Learning Centers provide lessons for skiers and snowboarders of all ages and skill levels, and the resort's terrain is also excellent.
Summer Fun at Valley!
Mountain biking with a lift, the Scenic View Chair, hiking, special events, and more can all be found at Ski Resort in the warmer months. Fun, challenging activities and some of Southern California's most stunning panoramas can be found on the mountain.
The dedication to serving the best experience!
This ski resort's number one priority is the happiness of its visitors. They've been in the amusement business for nearly eight decades and want you to have the best time possible at Ski Valley. The Snow Valley Express, a high-speed 6-seat detachable lift, is the first in Southern California. Its installation has been part of its ongoing effort to provide guests with an unforgettable vacation.
Tips for your Skiing Journey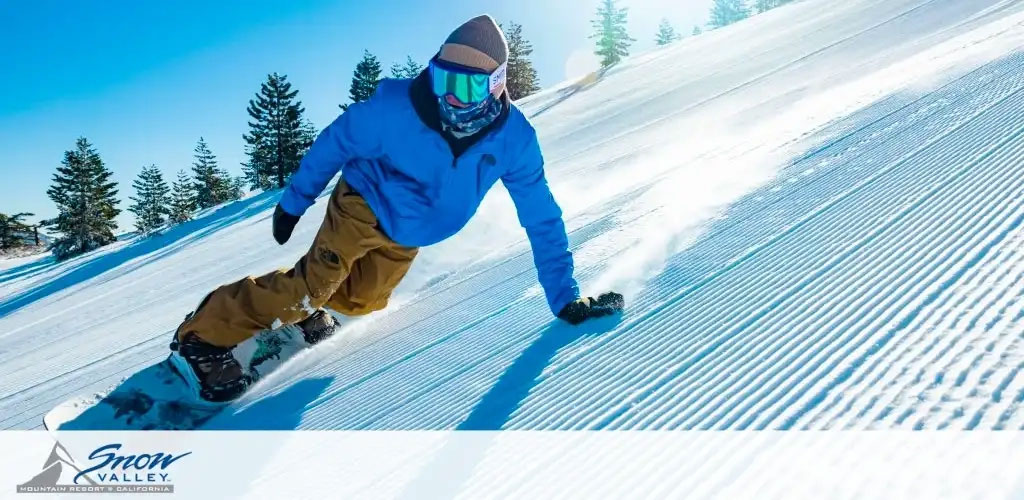 Purchase Snow Valley tickets in advance.
Even if reservations aren't required on the day of your visit, you should still buy in advance if you want to enjoy the benefits of our best prices. This is a beautiful opportunity to save as much as 45% compared to the gate price. Keep in mind that tickets sell out quickly at the gate because it is such a popular place to visit, so hurry and buy your discount tickets today!
Arrive early at the valley.
It's a safe bet that if you arrive early at the venue, you will have some extra time to take some pictures of the greatness of the surrounding mountains and secure the best parking spots. Getting the best parking spot is never a problem if you get there early.
Here's what you should prepare before going!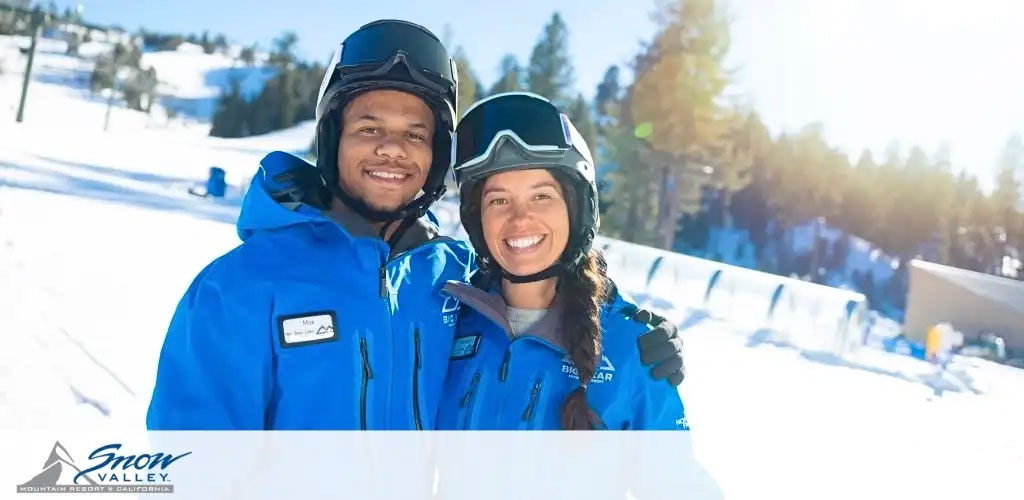 Snow Valley is often 30-40 degrees cooler than the city, and the sun's UV rays are more robust. The weather can change quickly in the highlands, so be ready for everything. Make sure you pack these important items before going skiing.
Dress in layers.
It's always better to overdress in layers in this type of climate. Those who enjoy snowboarding should always dress in waterproof gear.
Guard your wrist and hands.
The use of wrist protection is recommended for snowboarders. As an additional safety measure, you should wear waterproof gloves.
Protect yourself from sunburn.
You should carry a beanie or hat to cover your head and shield it from the sun, as most of your body's heat is lost over your scalp. Even on cloudy days, UV radiation can penetrate the atmosphere and cause skin cancer; therefore, everyone must take precautions by wearing sunscreen and UV protection eyeglasses or goggles.
If you happen to forget anything, don't worry—their Sport Shop has got you covered! They offer a wide variety of accessories at affordable costs. You may check out their official website to get an idea of what you should expect.
Where to eat?
Enjoy delicious dishes made with local products while gazing out at breathtaking vistas of the surrounding mountains, forests, and lakes at the Snow Valley Ski Resort! Try out these beautifully made foods that rock your taste buds!
Blondie's Grille and Bar
Deep Creek Drive-In
Neo's Pizza House
Old Country Coffee Shop, Inc.
Toto's
Frequently Asked Questions about Ski Valley Resort:
Are reservations required at Snow Valley Ski Resort?

No, reservations are not required, but be sure to purchase your Snow Valley discount tickets from GreatWorkPerks to get the biggest discounts in the industry!

Where is Snow Valley located?

You can find this ski resort at 35100 CA-18, Running Springs, CA 92382. Have an awesome time after purchasing your Snow Valley discount tickets!

What are the valley's operating hours?

They are usually open Mon-Fri (non-holiday) from 9AM – 4PM. Saturday, Sunday, and holiday periods from 8:30AM – 4PM. Hours vary, so please check the Ski Resort's calendar for up-to-date operating hours information.

Do they offer free parking?

General parking rates apply on weekends and holidays. Snow Ski Resort has a large parking area; however, arriving as early as possible is still best to get the most convenient spot.

Is the Ski Resort suitable for beginners?

Snow Ski is renowned for its beginner and family-friendly terrains. The Ski Resort in California houses Southern California's best beginner-friendly terrain, the legendary Thunder Mountain. It has four lift services, 6, 7, 13, & 14, that will take you to Thunder Mountain and other beginner terrains like Eagle Flats and Coyote Flats.

Can I snowboard at Ski Resort?

Ski Resort offers ski trails and terrains that are perfect for snowboarding! Snowboard rentals are available at the Snow Valley ticket office.

Do I need a skiing/snowboarding lesson at Snow Ski if I am a beginner?

Yes, lessons make the first-time experience a lot more fun, enjoyable, and less stressful.

Should I choose skiing or snowboarding at Ski Resort?

The two are very different sports, depending on what you seek. Snowboarding is typically more difficult for those new to the slopes, although snowboarders often progress faster; however, first-time skiers have better control when it comes to turning, stopping, and getting on or off the chairlifts easier.

What should I bring to Ski Resort?

It is recommended to bring wrist guards (for snowboarders), waterproof gloves, a beanie or hat, sunscreen, and goggles. If you do not own all of these, Ski Resort's Sport Shop sells them for a reasonable price.

What should I wear to Ski Resort?

It is recommended to dress in layers of waterproof clothing.

How soon do I receive my Snow Valley discount tickets from GreatWorkPerks

You will receive your discount tickets instantly after your purchase, along with your receipt! Make sure to check your spam folder if it doesn't appear in your inbox after your online purchase.

Do I have to print my Snow Valley discount tickets?

No, you can just show your Ski Resort discount tickets from GreatWorkPerks on your phone at the entrance for easy entry.

How many lift systems/chairlifts does Snow Valley have?

Snow Valley currently has 13 lift systems.

Does Ski Resort offer food?

The ski resort does have restaurants on site; however, it is perfectly acceptable to pack a lunch. Many families opt to eat their packed lunch or snacks in the parking area.
Last updated November 29, 2023.