Check out other American Dream attractions:
Buy your Tilt Museum discount tickets from GreatWorkPerks starting only at $xx.xx vs gate price $xx.xx. Save up to xx% with GreatWorkPerks Lowest prices guaranteed.
Be a part of the art and Tilt your point of view!

Join in on the fun and interactive 3D museum where you get to explore places far beyond your imagination. Tracy Lee Stum, known for her works in 3D anamorphic art has transformed how we view walls and sidewalks throughout the globe. Her passion for imagination and play shines through in interactive 3D murals where visitors can step into her creative and fantastical worlds.
The artwork created here is quite different compared to ones we know from those framed and admired in a distance within museums. This is an experience like no other where guests of all ages can revive their inner kid-like wonder. The murals are all meant to be played with and are the main foundations for Tracy's Tilt Museum.
With her every brush stroke or strike of chalk, Tracy transforms the ordinary into the extraordinary. Her journey from a simple aspiring artist to an award-winning master of her craft has culminated in Tilt - A Tracy Lee Stum Museum, the purest expression of her love for art and imagination.
Tilt - A Tracy Lee Stum Museum will bring you experiences full of laughter and joy. Step into their unbelievable life-sized murals for an unforgettable and special ride with works of art.
Where is this located?
Tilt Museum is located at 1 American Dream Wy, East Rutherford, NJ 07073, United States.
Tip for guests: Study your route before you go and avoid heavy traffic! If you arrive early, you will find the best parking spaces, and you will have plenty of time to explore everything before visiting the American Dream TiLT Museum.
The LOWEST-PRICED Tilt Museum Discount Tickets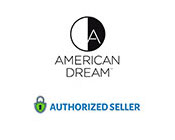 Lowest Prices Guaranteed!
GreatWorkPerks is an authorized seller of Tilt A Tracy Lee Stum Museum discount tickets. We couldn't have thrived for over 30 years if we weren't highly trusted by our customers. We would love for you to join our family and enjoy the best prices for Tilt Museum discount tickets as well as other attractions nationwide!
Hassle-Free Transaction, Skip the Lines!
Another benefit of purchasing from GreatWorkPerks is that you do not need to print your Tilt A Tracy Lee Stum Museum discount tickets. Your phone is your new best friend because all you need to do is present the e-tickets you've purchased at the gates and, in you go!
What are some of the illustrations at the Tilt Museum?
There are many fun-filled artworks that you can enjoy with your discount tickets from GreatWorkPerks. Get ready for an exciting adventure that you won't witness anywhere else! Here are some of the exhilarating surprises that await you at Tilt: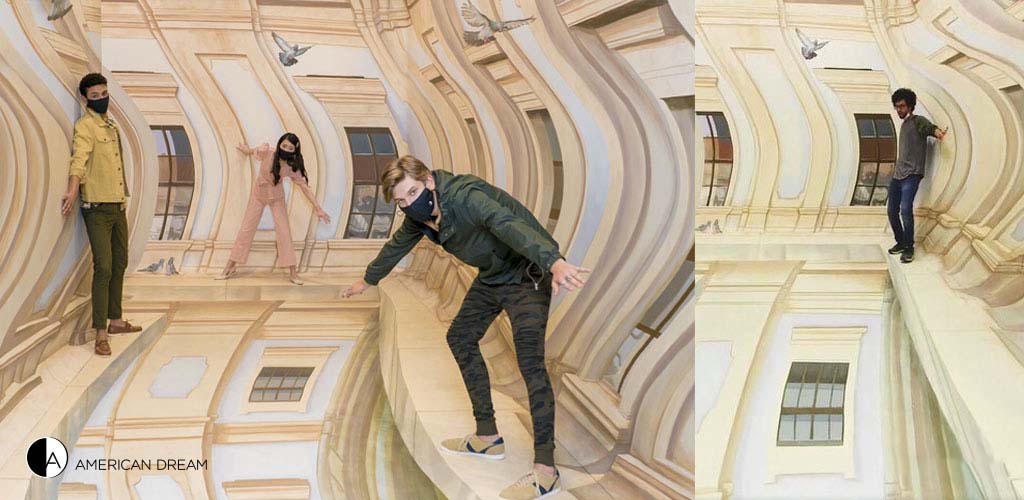 Scaling Liberty
Experience a new way of climbing Lady Liberty! A rope is tied on her crown to help you ascend. If you're a climber, this illusion is for you!
Tilted Space Station
Be in zero gravity when stepping into this sideways space station and enjoy the view of the cosmos from the flight deck.
Super Arcade
Be a part of your own arcade video game! Step inside the screen and it'll be you against the player. Let's see who gets the most points and wins this round!
Who's A Good Boy?
This man's best friend is looking for some treats. Wait you are the treat!
Cabinet of Curiosities
This room has some strange specimens, particularly showing something like what museums used to be like, and the most interesting one is the one that's right through the mirror.
What to Expect at American Dream Tilt Museum
Prepare yourself for some imaginative fun at this American Dream Museum. This modern art exhibit is guaranteed to give you a one-of-a-kind experience when you visit with your discount tickets from GreatWorkPerks.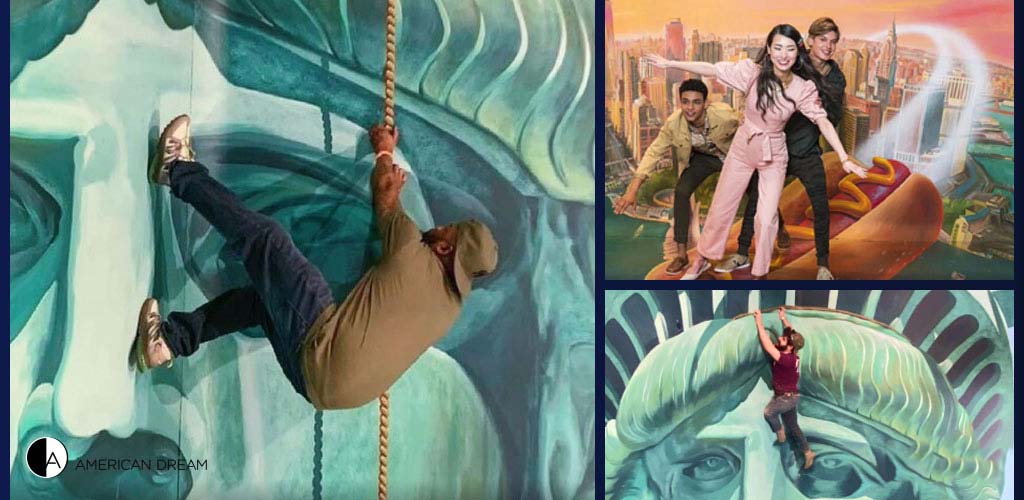 Tilt Museum is Family-friendly!
This American Dream Museum is the perfect attraction to bring your kids to! They are a family-friendly museum that kids (and kids-at-heart) will surely enjoy. Guests of all ages are welcome to enjoy the whimsical, colorful, and dynamic themes of the Tilt Art Museum.
The Tilt Museum is an immersive experience that will broaden the little one's imagination. The rad art by Tracy Lee Stum will make them feel like the main character of a video game or even a dragon slayer! Get your discount tickets from GreatWorkPerks and experience a family bonding trip that you will never forget.
Tilt Museum is a photo-worthy space!
Make sure to bring a camera or have your phone charged when you visit this American Dream Museum. The awesome urban art inside the Museum is meant to be photographed!
Enjoy an immersive experience and the incredible art pieces! Make sure to take loads of pictures when you visit with your discount tickets from GreatWorkPerks. We'd love to see your amazing photos! If you post on social media, be sure to tag us @GreatWorkPerksBenefits.
A Rotating Exhibit Roster
The American Dream TiLT Museum has an exciting rotating exhibit roster from their residency program to bring new and fresh pieces to the museum frequently. When you visit with your discount tickets from GreatWorkPerks, expect some never-before-seen cool new pieces!
Frequently Asked Questions about Tilt - A Tracy Lee Stum Museum
Do I need to make a reservation?

No, reservations are not required. Tickets often sell out quickly and purchasing in advance is highly recommended.

What are their operating hours?

They are open from 11:00 AM till 9:00 PM from Monday till Saturday. Fridays and Saturdays. *Hours may vary. Please check their official website for up-to-date operating hours

How long does on visit take?

To view all 25 pieces of artworks at the Tilt Museum will approximately take one hour.

Is there a parking space I can use?

Guests are required to pay the parking rate per vehicle, should they occupy a parking space for more than 30 minutes.

Are masks required for Tilt Museum?

Face coverings are no longer required for fully vaccinated guests. It is recommended for unvaccinated guests.

How soon will I receive my Tilt Museum discount tickets?

You'll receive your Tilt Museum discount tickets immediately after your purchase. They'll be sent to your email with your receipt.

Do I need to print out my Tilt Museum discount ticket?

There's no need! With GreatWorkPerks's hassle-free ticket-buying experience, skip the printing process! Just show the e-ticket at the entrance and you'll be good to go!

Are kids allowed at Tilt Museum?

Yes, this attraction is for all ages! Children 2 years and younger can access Tilt Museum for free.

How early should I arrive to check in before my trip?

We suggest that guests arrive no later than 15 minutes.

Can I refund my tickets?

Tickets are non-refundable. Ticket exchanges, refunds for tickets, and price matching are not permitted. Black-out dates and other restrictions may apply.

What happens if I lost my ticket?

Damaged or lost tickets may be re-issued. Please reach out to us at 888-295-7375 or send an email at help@greatworkperks.com

Can I bring food and beverages?

Guests are not allowed to bring outside food or beverages in the parks, with the exception of water bottles.

Is re-entry allowed?

No, re-entry is not allowed at Tilt Museum.
Last updated March 27, 2023.