Buy Water Country discount tickets starting at $xx vs $xx the gate price.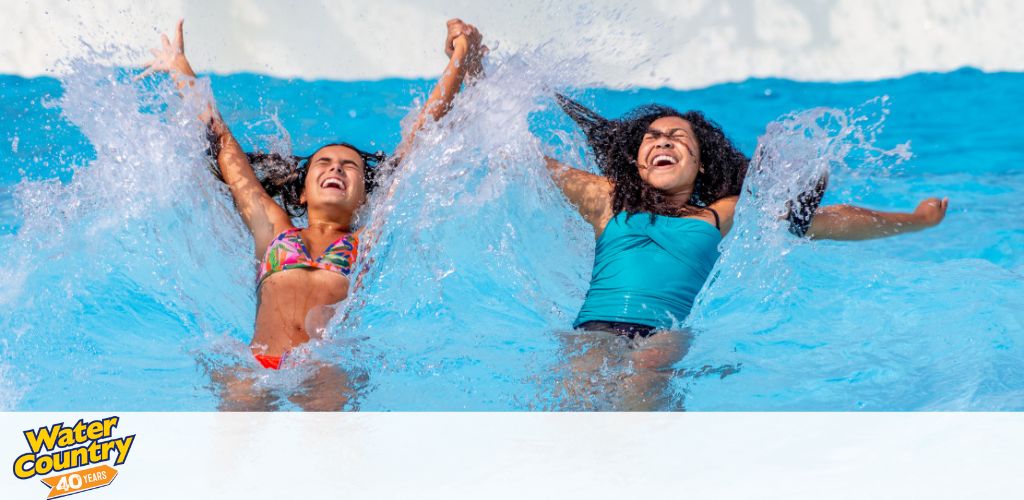 Welcome To the Premier Destination for Aquatic Entertainment in The Enchanting Region of New England.
Come with your family and visit the largest water park in this picturesque corner of the United States. With thrilling rides, exhilarating slides, and refreshing pools, this water park offers an unforgettable experience for visitors of all ages.
Experience the exhilarating joys of summer like never before with Hyperlight, the cutting-edge dual-action slide sensation. Prepare to have your senses captivated and your adrenaline levels skyrocket as you set on this unique adventure. Portsmouth's premier destination, with a remarkable 40-year legacy, has over 18 fun attractions that visitors of all ages will love. From the timeless Adventure River to the New England's largest wave pool, this remarkable waterpark ensures an unforgettable experience for every visitor.
Have an amazing summer day with your loved ones at this huge, 26-acre park. Experience one of New Hampshire's premier outdoor escapades! You will have so much fun in New Hampshire with your Water Country ticket from GreatWorkPerks
The LOWEST-PRICED Water Country Discount Tickets
Hassle-Free Transaction, Skip the Line!
Another benefit of purchasing from GreatWorkPerks is that you do not need to print your Water Country discount tickets. Consider your phone your new best friend because all you need to do is present your e-Water Country tickets at the gates, and in you go!
Frequently Asked Questions for Water Country
Are reservations required to visit the park?

Reservations are optional. With your Water Country discount tickets from GreatWorkPerks, you can head straight to the gate without reservation.

Where is the water park located?

It is located at 2300 Lafayette Road, Portsmouth, NH 03801, (603) 427-1111.

Does the park offer free parking to the visitors?

Only paid General and Preferred parking is available. To check parking rates, you may visit their official website.

What are the operating hours of the park?

The park is open from 10:00 AM to 5:00 PM daily. Please know that operating hours may change without prior notice.

Are Water Country tickets refundable?

Sorry, but all Water Country tickets are non-refundable, non-exchangeable, and non-transferable.

Does my Water Country discount ticket have an expiration date?

Yes. Please visit the park no later than September 4, 2023. Your Water Country discount ticket is valid for one single-day use at the park on your preferred date.

Are there any lockers available inside the park?

Yes, in order for you to be able to keep your things safe the park offers locker rentals inside. Rental fees apply.

What if I forgot my summer essentials at home?

No worries! You can buy summer essentials such as sunglasses, swimsuits, beach towels, and other items at Seacoast Surf Co.!

Is smoking allowed inside?

The water park is a family-fun environment; thus, smoking is strictly prohibited anywhere in the park.

Can I bring food and drinks inside?

You may bring outside food and drinks, as long as they are placed in a lunch bag or cooler not bigger than 16" x 16". No alcoholic beverages are allowed.

What kind of payments does the water park accept?

The water park is entirely cashless now. You may use debit/credit cards and mobile payments like Google and Apple Pay. Cash-to-card kiosks are available throughout the park.

How fast will I receive my GreatWorkPerks Water Country discount tickets?

As soon as you finish your purchase online! You will receive your discounted Water Country tickets along with your receipt via email.

Do I need to print my electronic discount Water Country tickets?

Travel paperless with GreatWorkPerks Present your Water Country discount tickets through your mobile device to enter quickly and easily!
Last updated August 7 2023
Water Country New Hampshire Water Park Tickets