Overview
About Circle Line – Luna Park in Coney Island
Get ready to conquer some of the most exhilarating theme park rides in existence at Luna Park in Coney Island, New York! With this ticket, you can come to Luna Park for four hours on weekdays and ride any and all of the park's 28 rides. The Coney Island Cyclone, a historical landmark known as the "Big Momma" of Luna Park, is the second tallest wooden roller coaster in the world; it drops passengers 85 feet downward and reaches 60 miles per hour! You can also tackle The Tickler, which spins and dips down the track. Zenobio, Electro Spin, and Soarin' Eagle are other thrilling rides that you cannot miss that will both excite and amaze you. Buy your tickets today so you can experience the spinning, accelerating, dropping, rolling, zipping fun for yourself!
Why pick GreatWorkPerks
Our company guarantees to give you discounted tickets to your favorite attractions at the best price. We strive to offer the cheapest tickets and passes possible and great corporate benefits to thousands of companies. Buy now to get some great savings today!
What's New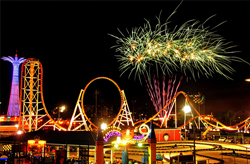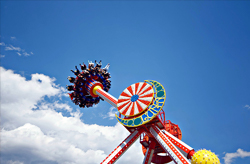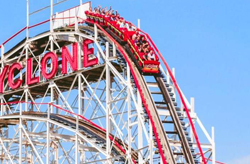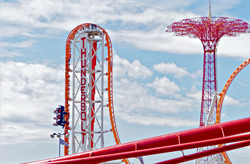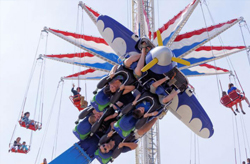 Luna Park in Coney Island Tickets